Investment funds and Bitcoin - Fondos de inversión y Bitcoin
---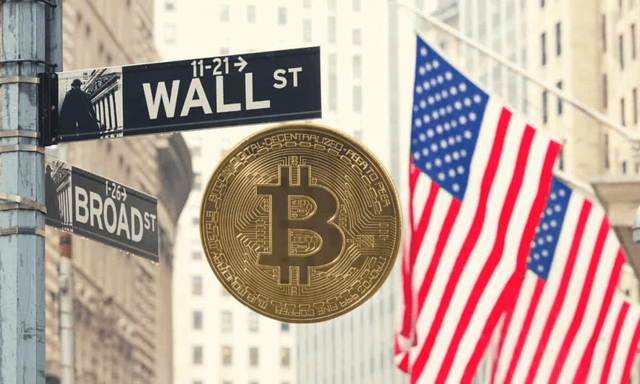 BlackRock, one of the largest investment fund companies in the world although still "young" when compared to others of greater antiquity and prestige, has announced that two of its funds will be able to choose the modality of the new future from their investment portfolio. of Bitcoin.
This company is currently the largest asset manager in the world and it has already been published on the website of the United States Securities Commission that BlackRock Strategic Global Allocation Fund Inc. and BlackRock Income Opportunities will have among their business strategies the ability to include positions in cash-settled Bitcoin futures.
Larry Fink CEO of the company had said in an interview a couple of years earlier that they were not interested in owning cryptocurrency assets, obviously, this is a big change in the fund's thinking and strategy.
BlackRock is sadly famous in my country, it is considered a "vulture fund" for having acquired large amounts of bonds issued by our different governments and have filed lawsuits when they were not paid on time. Here each government in turn syndicates it as guilty of speculating with the high interest that these bonds pay due to our bad credit rating for so many times that we have stopped honoring the debts and for the economic and financial state of the country. They actually do their business, in any case, our fault for making it possible for them to speculate on those bonds.
In any case, I do not want to change the axis of this issue, although the response of investors is yet to be known, this decision by BlackRock is very good news for Bitcoin and for all projects that include cryptocurrencies; to date, several major players in the world of traditional finance have publicly mentioned that this asset class is gaining respectability.
This is further proof of the progress and seriousness that this new way of thinking about money that has come to stay has taken.

BlackRock , una de las compañías de fondos de inversión más grandes del mundo aunque todavía "joven" si se la compara con otras de mayor antigüedad y prestigio, ha anunciado que dos de sus fondos podrán elegir entre su cartera de inversiones la nueva modalidad de futuros de Bitcoin.
Esta empresa es en la actualidad el gestor de activos más grande del mundo y ya se ha publicado en el sitio web de la Comisión de Valores de los Estados Unidos que BlackRock Strategic Global Allocation Fund Inc. y BlackRock Income Opportunities tendrán entre sus estrategias de negocios la posibilidad de incluir posturas en futuros de Bitcoin liquidados en efectivo.
Larry Fink presidente ejecutivo de la compañía, había dicho en una entrevista un par de años antes que no estaban interesados en poseer activos en cryptomonedas, obviamente este es un gran cambio en el pensamiento y la estrategia del fondo.
El BlackRock es tristemente célebre en mi país, es considerado como "fondo buitre" por haber adquirido grandes cantidades de bonos emitidos por nuestros diferentes gobiernos y han presentado demandas cuando los mismos no fueron pagados a tiempo. Aquí cada gobierno de turno lo sindica como culpable de especular con el alto interés que esos bonos pagan debido a nuestra mala calificación crediticia por tantas veces que hemos dejado de honrar las deudas y por el estado económico financiero del país. En realidad ellos hacen su negocio, en todo caso la culpa en nuestra por posibilitarles especular con esos bonos.
De todas maneras no quiero cambiar el eje de este tema, aunque aún falta conocer la respuesta de los inversores, esta decisión de BlackRock es una muy buena noticia para Bitcoin y para todos los proyectos que incluyen cryptomonedas; a la fecha varios importantes actores en el mundo de las finanzas tradicionales han mencionado públicamente que esta clase de activos están ganando respetabilidad.
Esta es una prueba más del avance y de la seriedad que ha tomado esta nueva forma de pensar el dinero que ha llegado para quedarse.
Las fotografías son de mi propiedad excepto las que menciono la fuente.
The photographs are my property except those mentioned by the source.
Héctor Gugliermo
@hosgug
Posted Using LeoFinance Beta
---