Some of LPUD Events Ideas and Suggestions | LEO&HODL Contest
---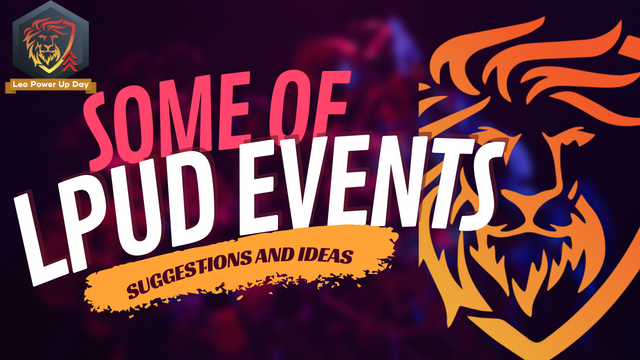 Image Created & Edited using Canva
Few days Ago LPUD happened on Leofinance with a new style which turns out successful.

Lions Slayed down 23 Dragons and total of 230k Leo were powered up during the LPUD in this dragon slayer event which had unique NFT and Leo delegation Prizes.
Meanwhile previous LPUD was my Second time and also shared new LPUD edition of memes too. Now in this week Leo & HODL Contest when the Theme is about LPUD Events I had some suggestions sharing with Leo's ahead.
---
Things that can be done for LPUD's
We can make things happen for LPUD being simple and not making it a complicated stuff.
As of now LPUD brings us a Badge after powering up minimum 150 Leo on Leo power up day happens on every 15 of month.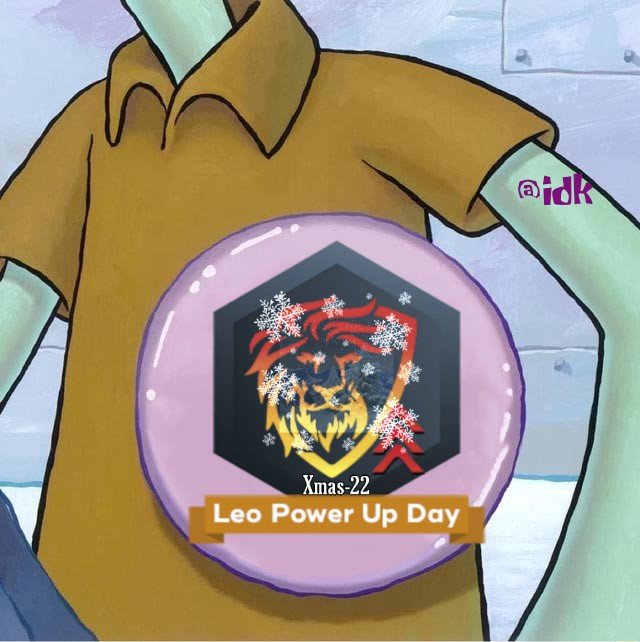 I believe if badges and LPUD follows world event themes like on Christmas powering up LPUD to Get that limited edition badge and so on lions will always do power up.
Lions and the Santa
So, this past LPUD theme was dragon slayer and for next one I have an idea hopefully you'll find it interesting.
When the Santa lost his wheel of fortune on which he travels and distribute gifts. he meets Speaking Lions who later become his partner for one Christmas
Together they distributed all ($Leo delegations) Gifts; Elite, Unique amongst people who wished Powered up 5000-6000 Leo etc.
---
Integration of NFTs Usecases
Some of possible usecases of Leo NFTs can be integrated and firstly NFT profile true ownership badge next to profile would be a Great thing.

Secondly NFTs with Staking possiblity can be next Good use of it.
Also it can be integrated in Game and couldn't get more better than Leofinance P2E Game on hive.
---
What are the ways to push people power up more on LPUDs?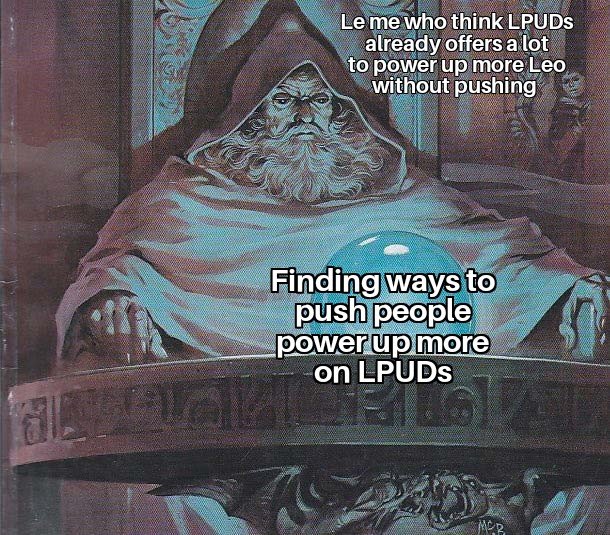 This past LPUD was my second time doing Leo Power up and the stake was higher than first one.

Even though I haven't won any prize from LPUD until now doesn't mean I won't do power up next time.
I think LPUD is perfect from this aspect of people doing more power up without need of any push especially when LPUD is like a Norm of Leofinance in my POV.
---
What are the criteria for LPUD events for you?
The criteria for LPUD events is as simple and easy as it should be.

Last dragon slayer criteria was to do Power up between specific range of Leo during LPUD time for different prize depends on stake and that's exactly perfect way or criteria for any LPUD events.
As it's uniqueness remains same and matter most people who did slayed Dragon was cuz of NFT which was unique so any criteria that keep the prize unique is what I think is best for me or any Leo.
---
Fin.
In the end hopefully y'all had understand and liked my suggestions or perspective for LPUD events.
I personally had fun on last event and while writing on this topic and hope so you as well.
Memes are all mine & Created Using Meme Generator

Do not Forget to hit Upvote, Comment and Re-blog.
Thanks for reading.
Greetings.
---

All the content and images are mine except indicated. No copyright infringement intended. 20/11/2022.
Posted Using LeoFinance Beta
---