Chasing the HBD Mini-Pump (Forfeited $POLYCUB Harvests)
---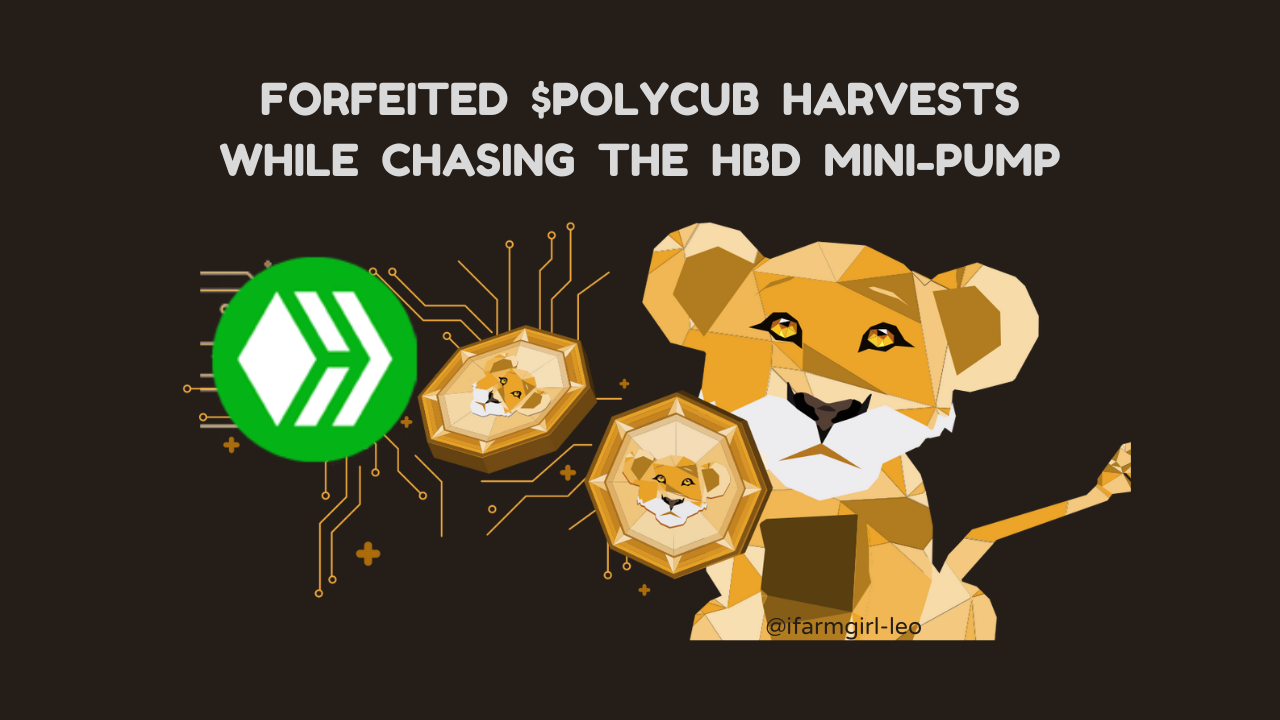 Last week (13th September) I was alerted of the change in HBD price. Checking on CMC I noticed that HBD was at $1.20 and I knew I had to take advantage of it since it rarely happens and the profit can be good.
I have some stake on pHBD-USDC on the Polycub Liquidity Pool and I decided to take it out and unpair them so I could swap the pHBD. Unfortunately, Polygon network was slow and uncooperative that while pulling out my LP from Polycub, the transaction got stuck for some minutes. The network must have been really busy.
By the time I removed my liquidity via SushiSwap, HBD was down to $1.15. And while swapping pHBD to USDT, I basically saw the profits dwindle away before my very eyes when HBD price dropped to $1.11. But because I've already initiated the transaction, I had to continue. I made a little over 5% profit on the swap before HBD went back to its peg. I was happy of course...
Until I realized my mistake!
Although I harvested the $POLYCUB that were farmed, I forgot to claim those in the unlocked and locked vaults. I only recognized about my grave mistake when I was adding back liquidity recently and noticed my locked and unlocked $POLYCUB seemed to have gone elsewhere. In my excitement to make some profits on HBD, I unknowingly forfeited my $POLYCUB harvests. An amusing experience and a lesson learnt I just had to share.
Good thing I can farm again. It may take a while but I believe it will be worth it. After all, we're in for the long-term since we've locked our initial xPolyCUB into the vexPolyCUB vault.

Lead image edited via Canva. Logo/s from Polycub and Hive. No copyright infringement intended. 220922/22:25ph
Posted Using LeoFinance Beta
---