Hive Slot Games
---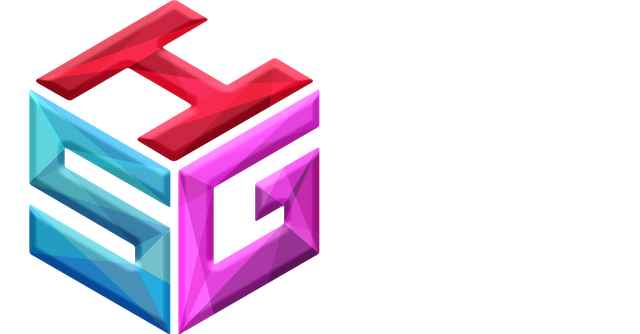 Turned out, there is so much more in the Hive blockchain than I initially thought or "know" and it always surprises me to learn a thing or two, thanks to engaging with other Hivers. Like some days ago while in the comment box, I learned about Hive Slot Games. from @drlobes.
What is it?
It is basically a site for slot games. A gambling platform or games of luck which is built on the Hive blockchain and uses the $HIVE token as its currency or mode of payment.
Here's what it is indicated on the site's FAQ section.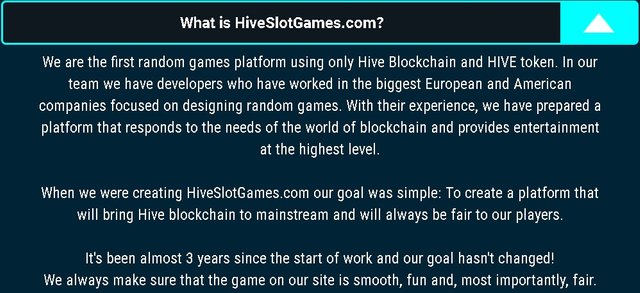 What are the games available?
They have categorized the games into three:
Classics
Include American Black Jack, Poker and Hive Roulette. The maximum win per hand is 8k HIVE.


Dice
Place your bet (Below or Above), roll the dice and win or lose.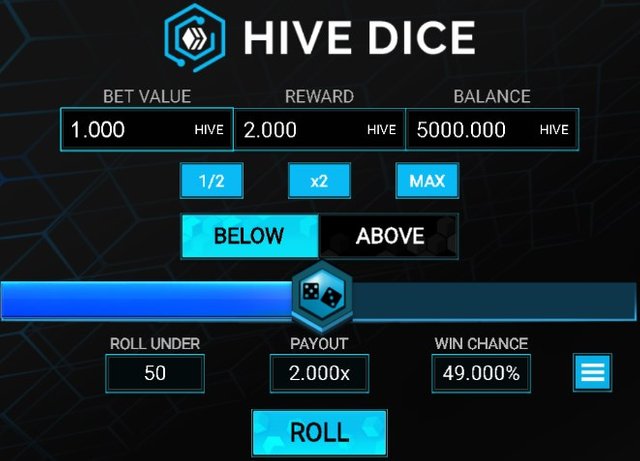 Slots
Include Crypto Miner (Win up to 2,880HIVE), Conquer Mars (Win up to 10k HIVE), Hive Stone and Gate of Fortune. More info HERE.
A demo is available for all games so one can get a feel of them without risking any real $HIVE.
Apparently, a total of 5,558,650 HIVE had been won by players to date.

One must have a Hive account.
Login to the site (either thru Hive Keychain or Hivesigner - uses Memo Key) and deposit $HIVE.


Do they charge deposit fees and commissions on winnings?
According to the tutorial video #4, they do not charge any fees nor commission from any winnings.


Security
Hivesigner or Hive Keychains are used to login.
Fast and secure deposit system. All deposits and withdrawals are instant and free of charge. Not subject to verification.


Fairness and Randomness
"Randomness is guaranteed by a library providing cryptographically encrypted grain and an algorithm that encrypts data to a generator in such a way that is no dependent on time and date."

"We do not interfere in the results of the games and we cannot influence the result of the outcomes. Our algorithm always generates a random result, which means that neither the number of bets, the values of bets, or the amount of time spent on the site has any influence on the result of the game. The results will always be random and this randomness remains unchanged in every moment of the game." - (Quoted from Source)
"In Math We Trust", they say and added "You can't fool Math and Probability. Period." - (Quoted from Source)
They also have a code provided which one can use to check the fairness and randomness of the game.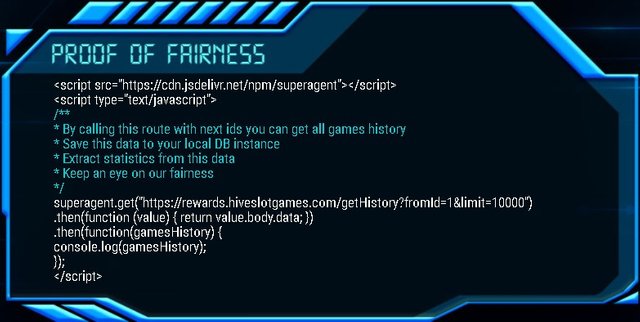 HiveSlotGames on Hive runs some games where Hivers can bet (without spending any money or $HIVE) and have a chance to win. The Dice Roller Contest is running until Friday and if your Hive reputation is above 50, you can participate by going to this post.


My Thoughts
The platform is user-friendly and easy to navigate. I think everything is clear and organized. They even have information about Hive and tutorials on creating an account.


It is nice that they use $HIVE as the currency so this it is an added use-case. And transactions are feeless and instant.


One must use the site responsibly. Gambling and or betting is risky and winning is never guaranteed. It merely depends on one's luck so NEVER play or gamble what you cannot afford to lose.




And remember this caution from the website.






DISCLAIMER:* None in this publication should be considered an endorsement or investment or financial advice.







Logo/s, images and or screen captures were obtained from HSG Platform. No copyright infringement intended. 270622/11:59ph

Posted Using LeoFinance Beta
---