Kindness speaks a lot in Business Expansion
---
Hello Hivers! How are you doing today? I coming to you another intricacies behind successful business.
I shared recently about the intricacies of consistency in business. I also shared here that making money is not only an art and working hard but a good business is the best art of making money. Today, it is pertinent to understand that kindness act of expanding business without much effort. Kindness speaks a lot about business organization especially in sloe proprietorship. It is true that business world, everyone is paid in two coins either in cash or in experience but what pays business expansion and growth is kindness and customer relationship. Meaning that even though the experience may first hand access to the cash, but the show of love and kindness to customers spread the business organization wider. The ability to understanding that business is requires total and constant effort, but kindness ease the burden that an advertisement even with huge sum of money may not do.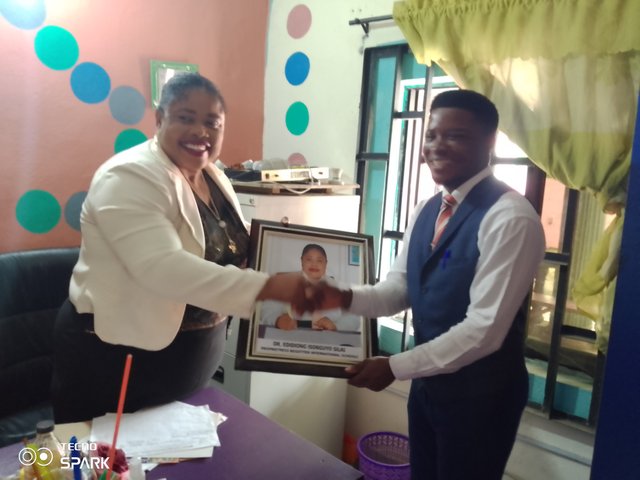 As part of my business strategy, I sat down thinking of what to do for some of my customers who patronized my little effort in business world even when I'm surrounded with a lot of competitors. I was struck after reading a lot of volume of books about business growth but a thought came to me reminding me of my regular engagement for my customers which was enlarging photos and give some of them as a suprise. So today, having considered a amazing contribution of one of my favorite and outstanding customers, Dr. EDIDIONG ISONGUYO SILAS, proprietress Begotten International schools, one of the wonderful private secondary schools owners in Akwa Ibom state of Nigeria. I went through the school website and I glanced through the school gallery and I figured out this wonderful picture.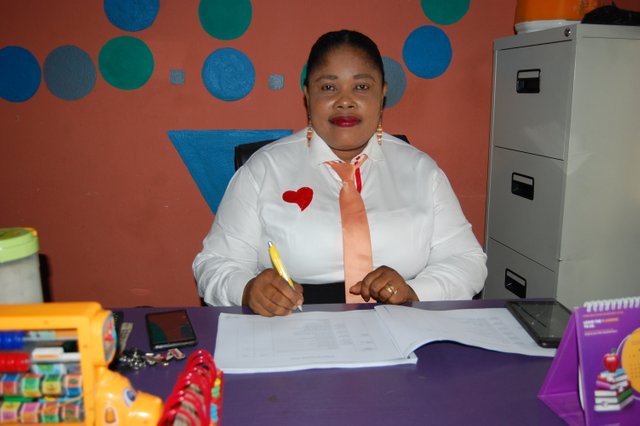 Photo enlargement is a business I have so much passion for. Remember it is the passion that the mission to fulfillment. I'm always happy doing my job with passion. Immediately I took out the picture, I login my system to edit the photo before enlarging it. Though editing might take some longer time but to me, it is not because of the love I have for my business.
I derived so much joy doing business and this is what really inspired me life. My interest in enlarging and framing of photos is so unquenchable that I doesn't take me an hour to deliver an amazing enlarging and framing picture with a magnificent look.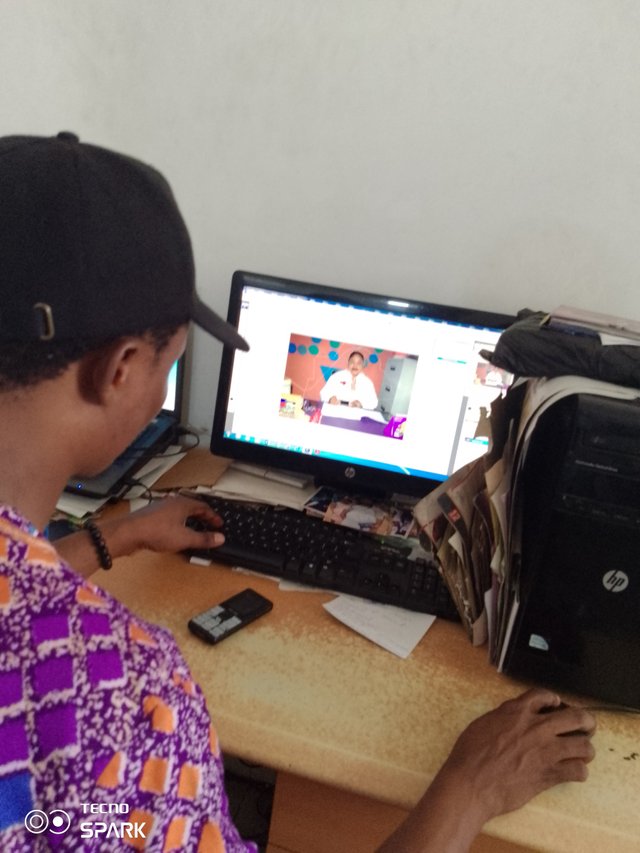 Enlargement and framing of photos requires a procedures and it takes a longer process which requires discipline in order to be able to deliver a given job at a specified time and day. After editing the photo, I took it to my workshop for framing which is another process. I really appreciate the effort of my staff who are both skillful and creative in assisting to grow the business.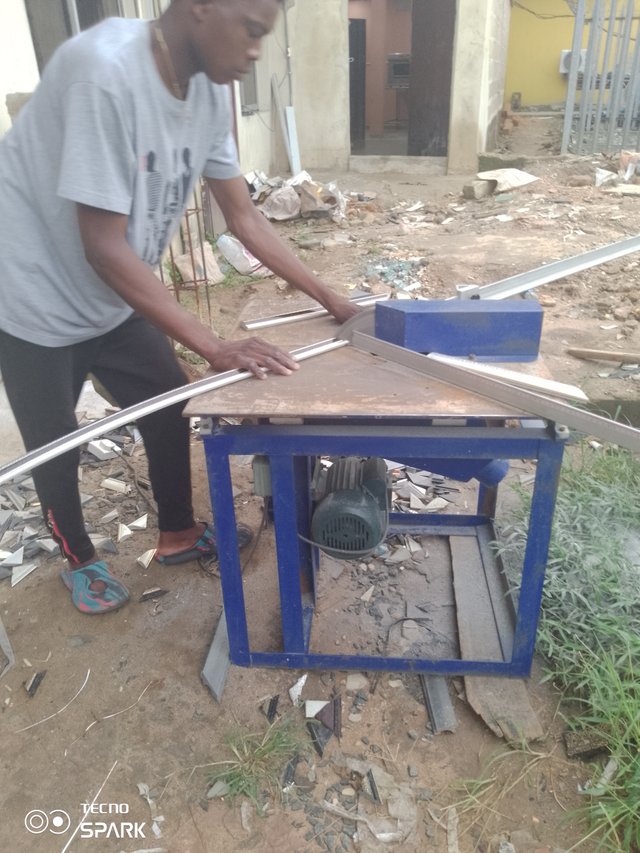 After editing, framing and coupling of the work ready for delivery, one of staff asked me, "Boss the owner of this work would really like the nature of the job" I smiled because I didn't tell them who was the owner. I really spent much time to give her a quality suprise. Meanwhile, I've come to understand that the secrecy behind every successful business is ability to deliver a quality work. A quality work stands to advertise the business. I don't need to blow trumpet but I have to deliver a quality job that will advertise my business for me and this is why I tend to have much work coming to me even in the midst of competitors.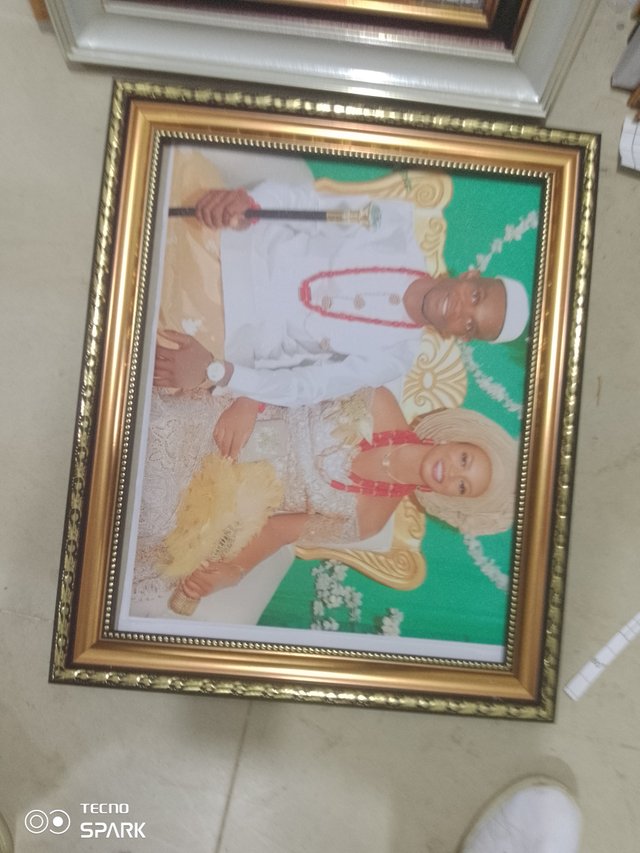 You don't know how people feel when you show them kindness. This is a suprise and a great lesson I learned today when I when to my customer's school to present my little kindness to her. Only for her to called out all his staff to see what a gave her. I can see a great joy in her face. She was extremely happy, smiling and laughing with a grateful heart but to me, I thought it's nothing but to her it was a precious gift.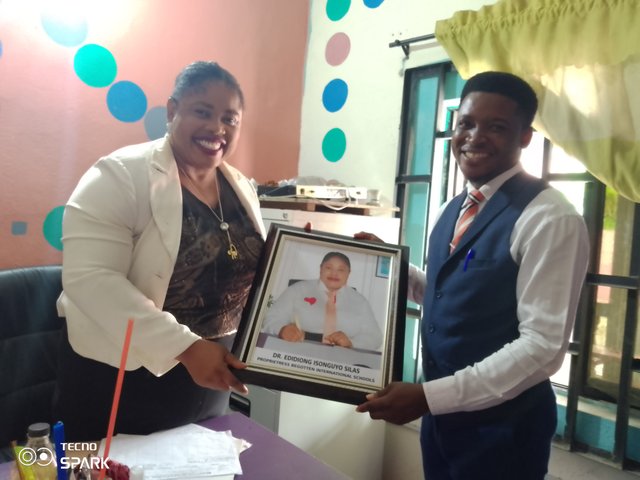 So as I was about to leave her office, she called me back and gave ten other pictures of the school to enlarge and place in various offices. I was shocked at this guesture and I said to myself, "This wasn't my plans". I've come to discover that every customer needs to appreciated. The hardest thing to have is customer if you doubt start looking for one and you will realize what I'm saying. In order to grow any business a good customer relationship must be maintained because every business need customers to continue.
Thank you very much for being a part for visiting my blog to read my posts. I really appreciate your effort of love. your comment is a way of motivation together with your upvote. Thanks for being there for me. I'm @inibless.
---