The Bullion Arrived! Proclaim Liberty!
---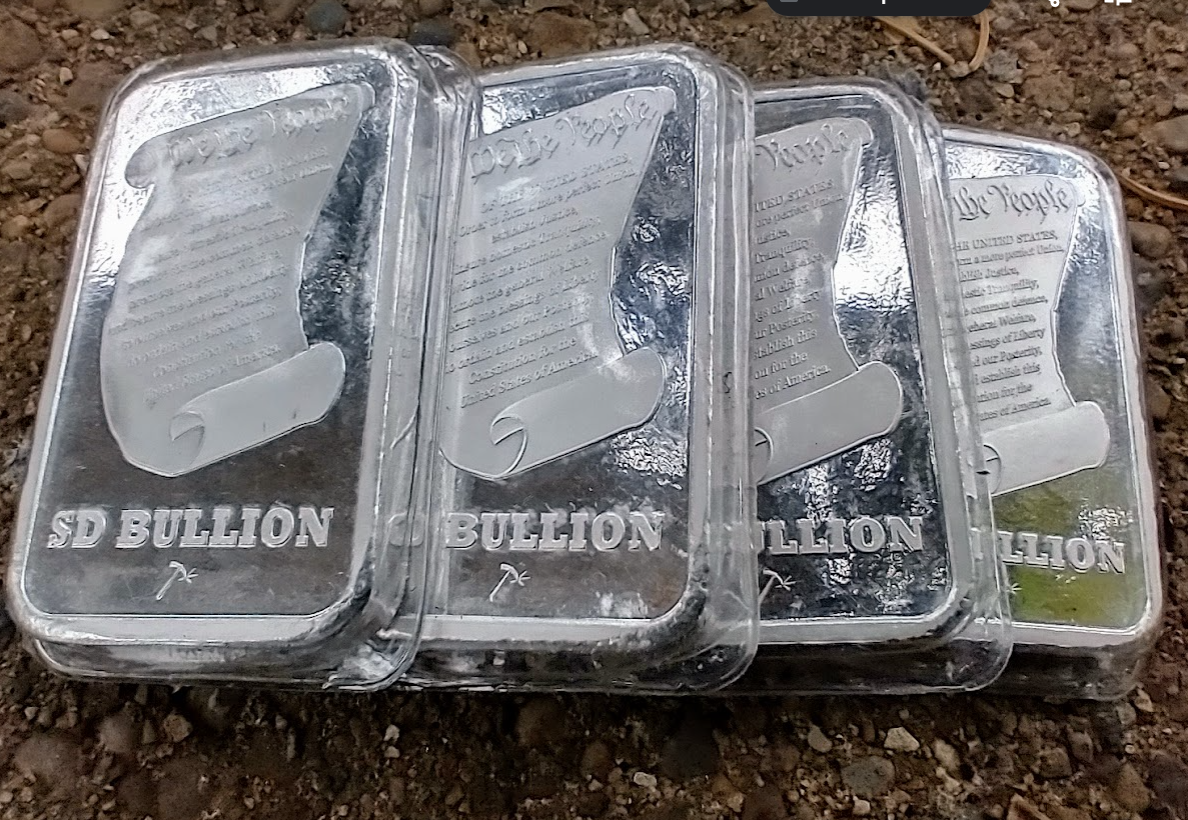 They Finally Arrived!
It's been over a month, but the 20 oz purchased in October has arrived. Or more accurately, another 20 oz arrived as a replacement.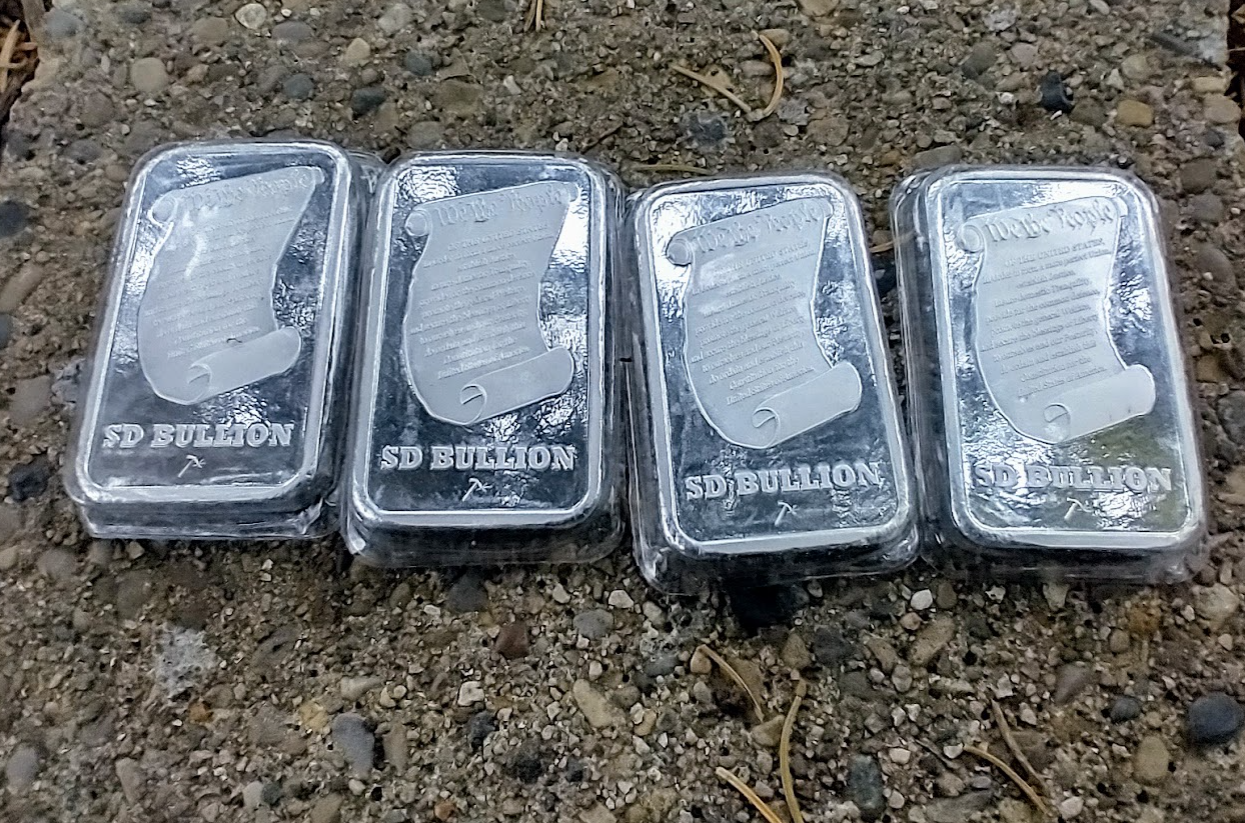 Big shoutout to SD Bullion, who very graciously sent ANOTHER 20 oz silver bars to my address, while the original package rots in a local FedEx facility. Ehem.
Some thief at FedEx began their silver stack... congratulations.
Big Fat Silver Sandwich
It's always a pleasure when that heavy box arrives. Open it up like a treasure chest and see the shiny shiny inside.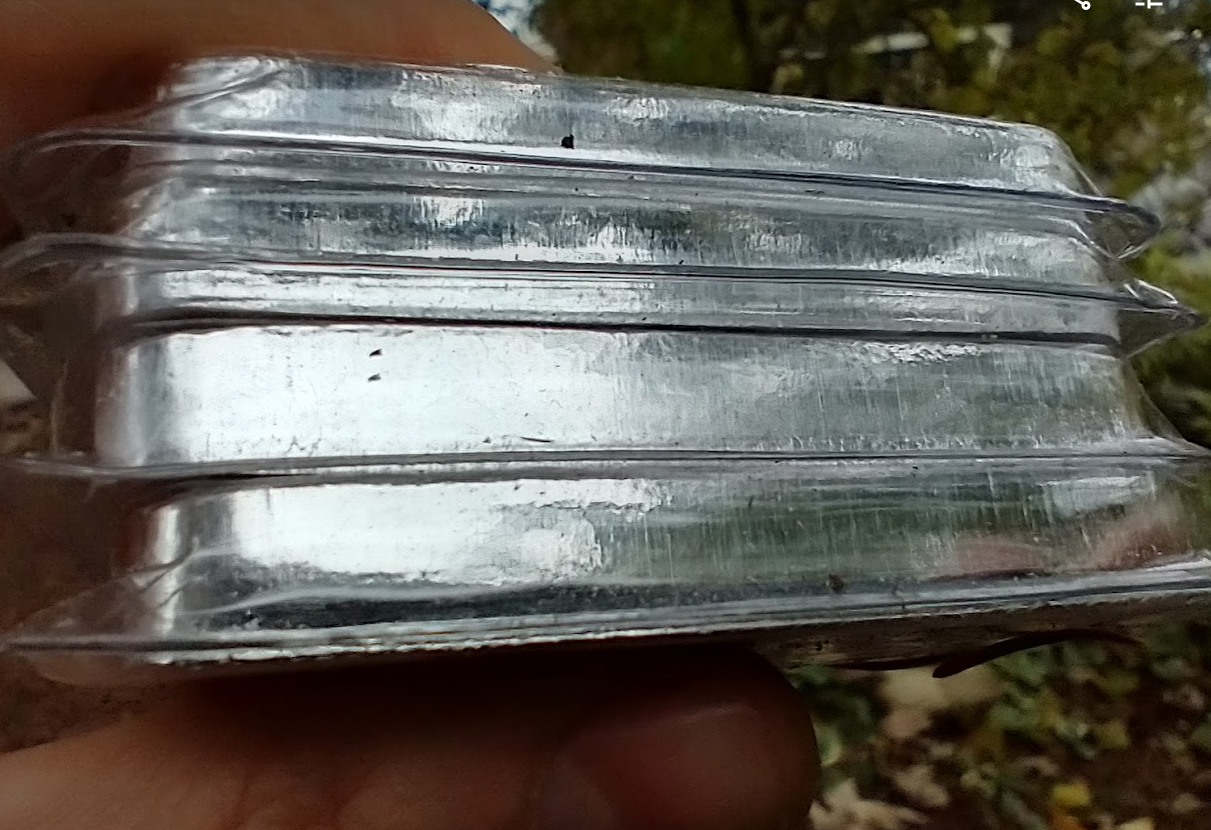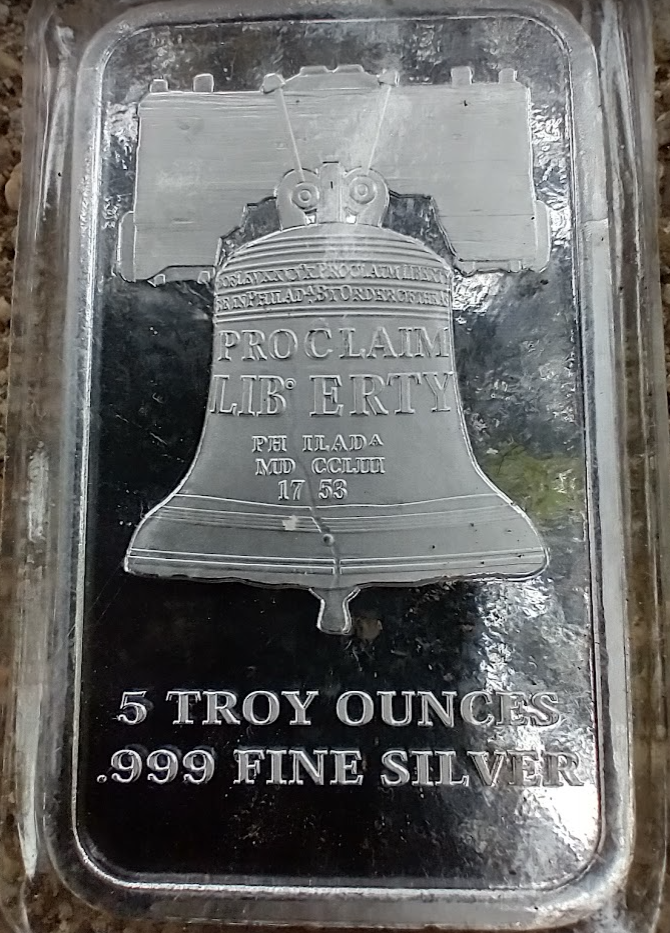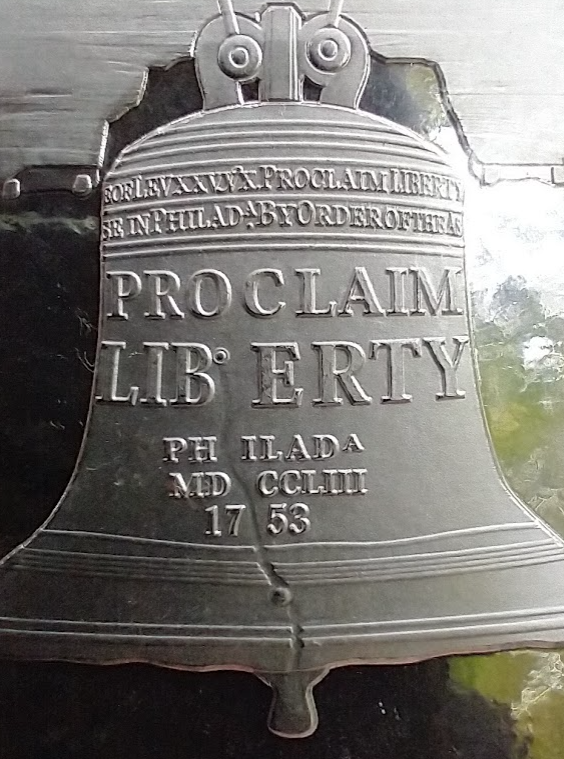 Domestic Tranquility?
Stealing silver, stealing liberty, stealing inalienable God-given rights.
The enemies of this free country are doing their best to destroy domestic tranquility for us and for our posterity. Destroying justice (in the name of "social justice"), destroying the common defense (in the name of "inequality"), destroying the general welfare (in the name of "corporate welfare"), destroying the blessings of liberty (through "entitlement"). The constitution itself is simply a document, but it enumerates a few of the self-evident God-given rights that cannot be taken from the people. Once the people turn their backs on God and believe that rights are granted through the state (religious medical exemptions?), then the freedoms enumerated in this document and all other God-given freedoms, will be conquered by the stinky new world odor.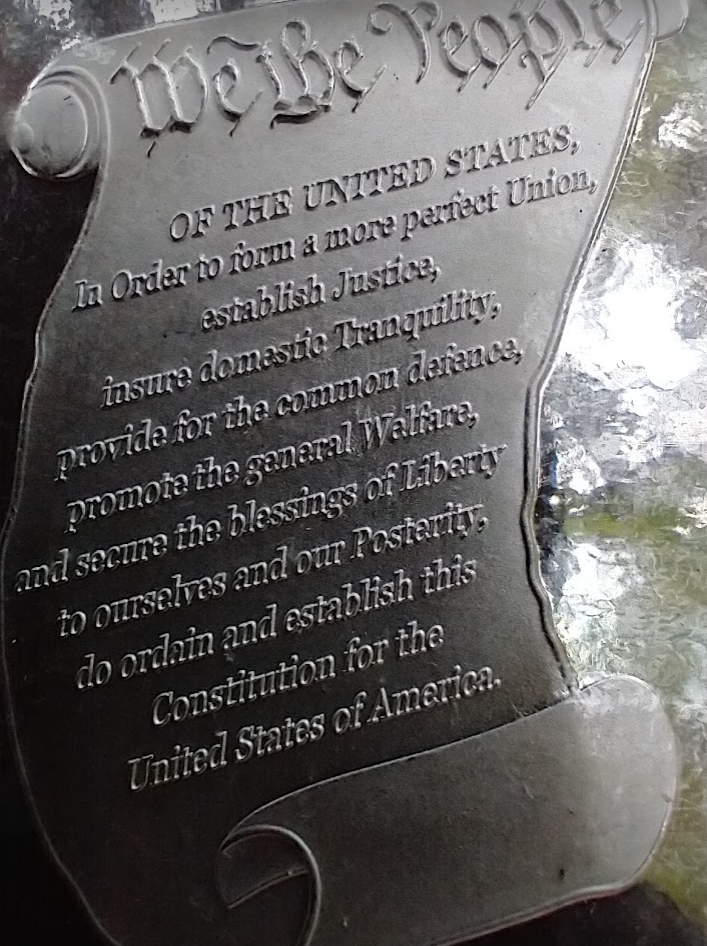 ---
Life is Precious: Don't Worry About a Virus
I know, we're constantly bombarded with reminders of "covid don't you know" and it can be a real bummer, especially for those who simply want to enjoy a normal, prosperous life.
So I'll be quick.
Our family has partnered with Dr. Zelenko to promote his product Z-STACK. Why? Because we don't want YOU to go to a hospital. Why? Because the hospital system has financial and political incentives to make you a statistic. Don't become a statistic. Your life is precious. Stay out of the hospitals. Consider Z-STACK to help combat illnesses.
What is Z-STACK?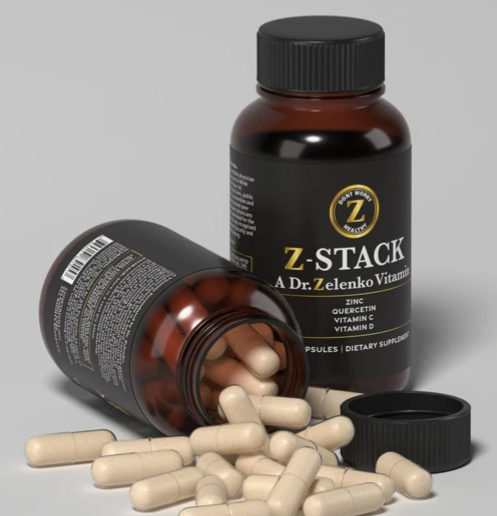 I am not a doctor offering medical advice, but repeating the recommendations of Dr. Zelenko. Please do your own research for medical decisions. If you have any questions, consult with American Frontline Doctors.
Z-STACK contains four ingredients that work together to stop the virus from spreading inside your body and help you recover quickly. Quercetin and zinc, backed up with immune boosting vitamin D and vitamin C.
Elemental Zinc 30mg 1 time a day for 7 days
Vitamin C 800mg 1 time a day for 7 days
Vitamin D3 5000iu 1 time a day for 7 days
Quercetin 500mg 2 times a day for 7 days or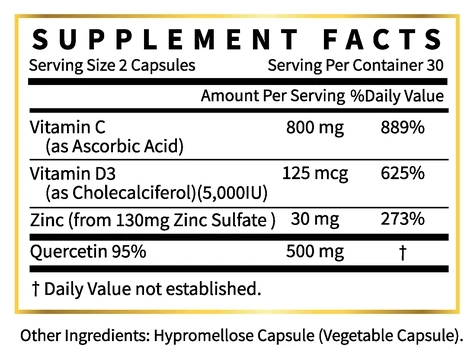 Do Not Live In Fear, Except in the Fear of the LORD
Fear no one, but the one above.
---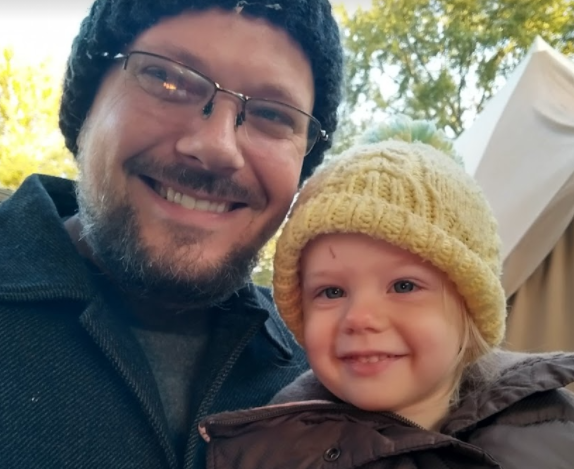 Benjamin Turner: God fearer. Rooted in Messiah. Husband of @lturner. Father of SIX (!!!) wonderful children. The guy behind the camera. Blockchain enthusiast.
Bless the Most High!

Posted Using LeoFinance Beta
---