Creating backups are important
---
Around two to three weeks ago, the main laptop that I interact with regarding Hive and crypto would not turn on and I didn't back up everything correctly. I quickly bought a new computer to continue finishing the work that I needed to do but this left me with a dilemma, what can I do about my crypto accounts? I did manage to get back my data but it was a long and tedious process that was also stressful and I also had to pay a lot to get my data back as I had to go to a data recovery specialist. I did have my posting key so I continued to post and comment but I was limited in doing some things such as my Rising Star giveaways (no active key).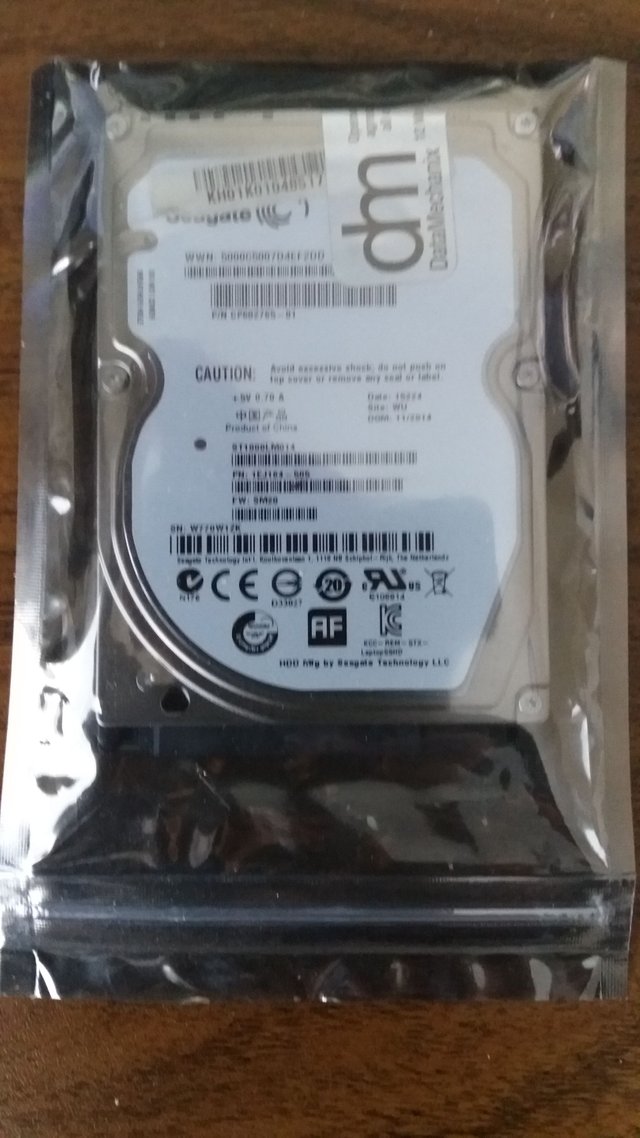 The issues with my old laptop
I knew the old laptop was having issues as it was 7 years old. There were sometimes when my laptop would shut down randomly and it was already freezing periodically during use. It was a minor inconvenience and it was a mistake to not start backing up my data then. I was actually going to get a new laptop to replace it before the end of the year but one day, it just stopped booting up.
With this, I decided to bring my laptop to a computer repair shop and they got back to me before the end of the day solving the issues. Despite using compressed air to blow out the fans from the outside, the internal fans were way too dirty and it was overheating my computer. With how my frame would get caught on the DVI port so I gave up trying to get to the inside of that computer. The hard drive would not boot anymore and I was recommended a data recovery specialist if I wanted my data back. I did ask them to remove my old hard drive and I did try using a SATA to USB connector to retrieve my data without one, but it failed. As the specialist said, when my hard drive could not be read by the BIOS, it wasn't very likely to work.
What did I have at this point?
I only had my posting key on my phone and I was unable to find my thumb drive with my keys saved. The backup image I had on my phone only had my public keys and I did not click the show private key on Keychain so I did not have access to any other key. So I was left without any way to get these back outside of a data recovery specialist.
Data Recovery Process
I was recommended three different businesses but I choose the one that I felt best about after looking them up online. One of them was reviewed to be a person who works as an intermediary and had horrible wait times. The second was one with bad customer service and the last one (which I picked), was the one with fast recovery times and good customer service. This last one that I picked even had reviews where someone could not get their data back but the process was seamless and quick. All of the research was done over the weekend as my laptop died Saturday morning.
Quote and inspection
I was given a quote from the start with $150 to $1,500 for the entire process. It depends on the work required to get the data off the old hard drive. The inspection to decide whether or not it was possible would be free and I would decide what to do after that. In my case, I drove to the location and dropped off my hard drive in person in the afternoon. By the end of the day, I got a quote saying that the hard drive head was stuck and that the minimum cost would be at least $750 in cost. Since the head was stuck, there was some damaged data but they mentioned it was very minor at this stage. If I did choose to go forward, all the work would be done by the end of the week. I dropped it off on Monday and the process would be done on Friday at the latest.
Recovery Process
I decided to go through with the data recovery
I was given an update on Tuesday (the following day). There was more than one head that was damaged and the cost would go up another $150-$200
On Thursday, I was given another update that there were no missing files and that all the damage was located in areas where my data was not stored.
On Friday, I dropped by to collect my data but the data was not ready for me as their own copying process stopped at night and it looks like there was an issue with the external hard drive they were moving the files to. I did verify that my files were there and that they would send the data to me using FedEx.
On Monday, I received my files and I was able to do my HPUD post in time as I recovered all my Hive keys and my metamask account.
With this, I was able to recover my data but I was charged a hefty cost of $1,000 for the entire process (external hard drive included).
Conclusion
Make sure to back up your data. It was a costly fee to get back my keys and I don't think I would have gone through all of this if I did backed everything up properly. I was given a fair amount of warning about the issues that my computer was facing and things did not work out in my favor. In the end, I highly suggest you back up your data in case anything does happen to your computer. The data recovery process was actually more expensive than the cost of my new laptop. As they say, not your keys, not your crypto.
Please feel free to leave a comment if you have any questions or feedback.
Posted Using LeoFinance Beta
---