Akash Dreaming.
---
Those that have been following me for a while would be aware that Akash ($AKT) is a project I have been following and investing in for a while. I figured after the success of my last post - CUB Dreaming - that I'd take a similar look at the other major investments I've made or are making.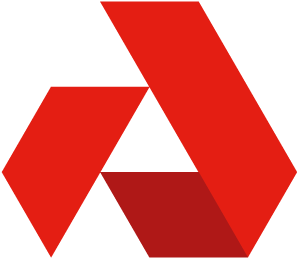 The last month.
It has been over a month since I last wrote about Akash, and plenty has happened in that time. Firstly, the price has broadly ranged sideways, currently at $5.26 which is around where it was last month.
Equinix partnership.
Akash has formally announced a partnership with Equinix Metal. According to the linked post...
Equinix is the world's largest data center and colocation infrastructure provider, with 220 data centers in 25 countries.
This partnership means basically that the quality of cloud service that Akash customers receive will be equivalent to all the major cloud computing companies (like AWS or Google cloud).
Mainnet 2.
In the last month, Mainnet 2 for Akash launched. This represents a huge milestone, as it represented the official launch of the cloud marketplace, and the commencement of the DeCloud. The fork went very smoothly, with the network back up and running, producing blocks on the new mainnet in under 2 hours. 64 validators from around the world halted the chain, upgraded the software to the new version, and were back smoothly producing blocks in no time. Personally, I found this smooth transition to be hugely confidence inspiring. The upgrade was huge, and the smooth and speedy role-out, with very little downtime, demonstrated the strength and capabilities of the team and the validator community.
Usage.
In the last product update from the team, (from March 23) the following stats on early adoption of the network were released:
The first deployment on Akash DeCloud was the Bitcoin Whitepaper
234 Applications Deployed (with 25 active)
57 Developers
8x cost savings versus Amazon Web Services (AWS), being realized by a number of users
The product works, and people are starting to use it. Anecdotally, I have been seeing reports that people are starting to stake AKT tokens, and then use the income from block rewards on these tokens to pay for the Cloud services they are using. This is just one way the circular economy being created here can benefit all participants in the eco-system. Cost savings of up to 8X being realized by early adopters should help bring more business in.
Akash team is growing.
I think one of the real underappreciated strengths of the Akash project is the team behind it. The founders contain a wealth of knowledge about the cloud computing industry, and years of experience working in this field. Over the last month, the team has been strengthened with the addition of a Head of Communications a Finance and Operations Manager and just today a new Head of Product. One thing I appreciate is the detailed backgrounds that are available about the key team members. While I totally understand it when teams are annon's, having a detailed bio on team members in a project really adds some confidence and reassurance that the project is serious.
What's coming:
The main focus that I can see for the Akash team in the near term are to build on the early numbers and onboard more usage of the cloud service. The network is stable, the community is strong and now its down to adoption really. Aside from that, I guess more availability of the token will be a goal. On that front, people keep asking about CEX's in the telegram and so on. But I think the best availability will come from DeFi options being roled out around the Cosmos eco-system.
Osmosis
Osmosis is a "coming soon" DeFi protocol for the Cosmos eco-system. Utilizing the IBC (Inter Blockchain Communication) upgrade of Cosmos, along with the new shared security features now available, and a new token $OSMO. $OSMO's initial supply is being 100% distributed to ATOM holders from a snapshot taken when the COSMOS chain upgraded with the new IBC functions. It looks to be a flexibly AMM protocol, which will be build and developed rapidly to have many options seen across DeFi.
This tweet today from Phillip M Crypto Sapien showed a preview of the upcoming DEX, with an ATOM/AKT pool featured in the "Incentivized Pools" section.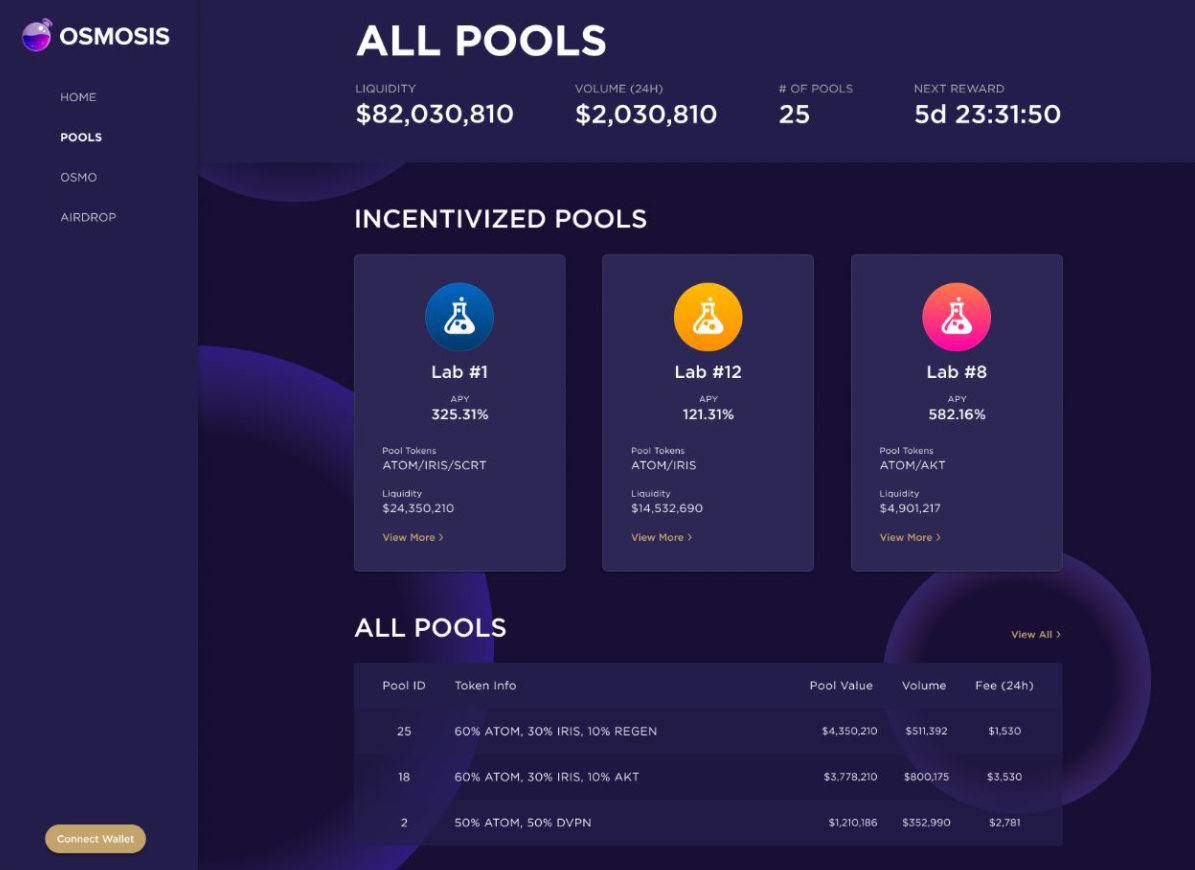 Also, interestingly, in the "All Pools" section below, it also looks like Osmosis will have multiple coin pools like Balancer - setting it apart form many alternatives. I can't wait for this DEX to launch, and have my ATOM tokens unstaking soon (it takes 21 days) and will be getting involved from the start. I do qualify for the OSMO airdrop, so I'm looking forward to seeing what the initial launch looks like and AKT will definitely be a focus for me.
The other token there I am interested in is $DVPN. I have a small amount currently sitting on a CEX waiting to go. DVPN is the new ticker for a project called Sentinel, which is building a decentralized VPN service. The token was and ERC20 called SENT, but they have migrated to their own chain (a COSMOS Tendermint chain) and the SENT token needs to be swapped to the new DVPN. Their tokenomics look broadly similar to Akash, and will have a revenue share of fees for the VPN service built in (along with block rewards) for holders who stake the token to validators to secure the network. I'll write more about Sentinel and the DVPN token in a future post.
I think that once launched, the AKT token will benefit significantly from the Osmosis DEX, and once I hit my target for AKT staked to a validator (staking rewards are currently around 58% APR) then future income I receive (I currently earn around 2.3 AKT per day) will go to building LP positions in Osmosis.
I know there are also other DEX alternatives and much more happening around the Cosmos eco-system, and I'll keep an eye out for other places to build AKT liquidity and income, but I think Osmosis will be my main focus when it launches.
Wen OSMO? = Soon tm
Long term Dreams.
AKT is currently one of my major holdings, and I can't wait to keep filling my bag into the future. If you want to see more about my long term view (with a very big price target) check this post from early Feb. I stand by my price target in that post of $250 by 2025. Everything I have seen from the team shows they have the capability to deliver on their vision, and successfully capture a share of an enormous market. The product is good, the prices will be attractive, and the security of the project looks stronger day by day.
My vision is that AKT will become a core component of my "retire by 25" ambition, with a strong income flow from holding and staking AKT (plus participating in DeFi when available) helping to fund my escape from the fiat rat-race.
Do your own research, not financial advice, etc.
Thanks for reading,
JK.
Posted Using LeoFinance Beta
---