Cosmos Airdrops - Multiple incoming - updated guide.
---
Cosmos Airdrops
The Cosmos eco-system loves airdrops, with just a couple of the notable success stories being Osmosis and Juno. There are a whole raft of new projects that have announced upcoming airdrops, and many more speculated or hinted at also. Cosmos Airdrops are quite a lucrative benefit of holding and staking ATOM, and participating in Osmosis LP's.
This post will serve as a guide to what's happening, and be regularly updated as more are announced and others are finalized. This is likely to not be 100% complete, but will cover whatever Cosmos Airdrop news I come across.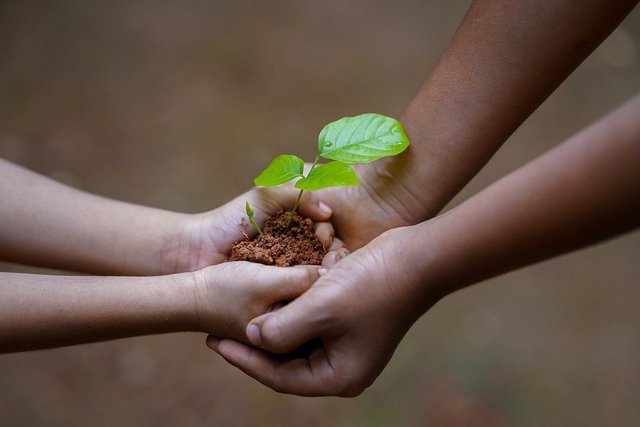 Image Source: Pixabay

Currently Claimable Airdrops:
Lum Network.
LUM drop is now claimable check here. Note, your wallet (if eligible) will have 1 LUM in it. To claim the full drop, you have to stake to a validator. Just stake 0.5 and keep some for tx fees. Also, you will need to vote on a proposal, which is now available. Much of the drop is "vested" for 2 years. However, these vested tokens can be staked to a validator and earn staking rewards.
Lum mainnet is planned to launch mid Dec 2021, and you can read all about the airdrop here. This one is for ATOM stakers and Osmosis liquidity providers, based on a snapshot taken on 29 Sep 2021. It will have a vesting schedule for the airdrop tokens, and tasks to perform to receive your allocation. Lum describes itself as a "Business Trust Engine". I'll have to do some research and get back to you, I have only just heard about this and have no idea yet what the project is about. But I'm getting a nice drop so I'll definitely read up on it in coming days. Mainnet planned by the end of the year.
Chihuahua:
The cosmos has its own dog meme coin. With an informative website, the tokens have a claimable airdrop also. If you delegate JUNO tokens to the HUAHUA validator (more than 10 JUNO) you qualify for 1 million HUAHUA. The other option for now is OSMO stakers (not LP's). People can qualify for one or the other only, not both. Tokens can be claimed if eligible from this website. I think there was some issues with the osmosis drop, so check the chihuahua twitter for more info. Woof.
Comdex:
CMDX Airdrop is now claimable. To claim, click the above link to check your allocation, and then read the disclaimer and claim your drop. The process for me was straightforward, after a couple of error messages and about 1/2 hour the tokens were in my Keplr wallet. Not sure of the process for other wallet options. Note, the full airdrop is being distributed over 5 payments over a year. When you claim, you will receive upfront 1/5 of the amount, with the remainder vesting to you in instalments every few months.
Once you have claimed your airdrop, it is tradeable on Osmosis, and there are staking options available. I have been using the Omniflix service and find it very easy and clear. See also this guide by @nulledgh0st for details of how to stake your $CMDX using Cosmostation. @nulledgh0st runs a validator for Comdex, where you can delegate your tokens to if you wish.
Stakers of LUNA, ATOM and XPRT qualify for this drop, as a project that is part of the Persistence (XPRT) eco-system. It looks like Comdex is looking to bridge DeFi and CeFi, with synthetics, an AMM to trade these synthetics, Tokenization of real world assets and a lending platform. I have not done a lot of research into the platform, But you can find their full website here and the Airdrop blog post here. That last post says that it is expected that mainnet and the airdrop will be released this month. I'll update here when any further updates come.
** Breaking News: Comdex has just added Osmosis into its airdrop calculations. Now, if you have OSMO, you will also be included **
Desmos:
EDIT: Check this article for the most recent update to the airdrop claiming process. The team have taken on board the feedback from many that were not happy with the process originally. The article refers to a service called "Forbole X" - I personally use this to manage my DSM stake and have had no issues.
Desmos is a new social platform being launched on a Cosmos SDK chain. The airdrop is very wide ranging, covering stakers across many different Cosmos chains. Check this link, where you can find the projects white paper (or Project Plan) Desmos is being built by a long time Cosmos eco-system validator - Forbole. The claim period is tentatively scheduled to start on 25 November, according to this update post. If you have stakes in any of the following, you may qualify: ATOM, OSMO (also OSMO LP's), AKT, BAND, CRO, JUNO, KAVA, LIKE, LUNA, NGM and REGEN. Yup, wide-ranging indeed.
The Desmos Airdrop is now live and claimable. See this article for more details.

Upcoming:
EVMOS
The Evmos project, previously called Ethermint, announced details of their Airdrop program - which they have called a "REKT drop" . Apart from the usual ATOM and Osmosis participants, the drop will target ETH users of certain protocols that have payed high gas, as well as people impacted by a couple of exploits. A specific, targeted airdrop like this is an interesting approach. Note, the snapshots were taken on Nov 25, and the drop will likely be available in mid Jan. Click here to read all about the drop.
Likecoin
Likecoin is the latest project to announce details for its upcoming airdrop. 50 million tokens to be split between the ATOM community (Holders, delegators and LP's), Osmosis community (Holders, delegators and LP's) as well as their existing community of "Civic Likers" as the refer to them. The project itself has actually been around since 2017, but is ironically better known according to their medium post outside of crypto communities.
The airdrop method they will use will be similar in structure to the Osmosis launch, with a quadratic formula to improve distribution and a number of actions required to unlock the full amount. The success of the OSMO drop has inspired other projects to follow with similar structures. The snapshots for the drop were taken on the 30th November, so many who joined the Cosmos eco-system more recently, and have missed a number of projects, should qualify for this one.
You can find all the details in this medium post.
Shade:
** Update: calculator to see how much SHADE you qualify for is now available**
The Shade airdrop is currently conducting daily snapshots, of Cosmos (ATOM), Secret (SCRT) and Terra (LUNA) stakers. These snapshots will continue till through to December 13. This airdrop has been covered previously in a few different posts, so I'll just link to them for now. The exact equation that will be used will be revealed after all snapshots.
Links:
Shade Protocol, the chain you probably won't want to miss, by @melbourneswest - link
Snapshot details post by Shade - link
Stargaze:
Stargaze is building an NFT marketplace for Cosmos. You can read the full elligibility criteria here but it is basically ATOM stakers, OSMO stakers or LP's, and delegators to Stargaze validator on ATOM, OSMO, and REGEN. It is likely to be highly inflationary early on, with 1 billion STARS as genesis supply, and another 1 billion issued in year one. Issuance drops be a third each year after that, to a 4 billion total supply. Distribution of the airdrop will be quite flat, with allocations given equally regardless of how much stake you had in each category. Snapshots were taken Oct 11, and it is expected STARS will be able to be claimed in Q1 2022.
Game:
Game is building a Game specific hub on a standalone Cosmos SDK chain where game dev's can build decentralized games. The mainnet launch and airdrop is a little delayed, thanks to a bug found during a testnet, likely now to occur in Jan 2022. It will be a small, just 1% of genesis supply, based on two snapshots - Feb 21 and Nov 21.
Bostrom
No link yet - will add it here once it is released.
This project is ambitious, and confusing to be honest. I think they are trying to build a decentralized web search engine - maybe. So far I've only seen a very confusing interview by Cryptocito of a shirtless Russian dev, and an equally confusing chain launch during the Cosmoverse conference recently. Timestamp for the piece in question is at the 3 hour point. If you can figure this project out, let me know. It just feels to me like it could be massive, and a huge breakthrough project - or a total trainwreck. Not sure, but it feels like one to follow???????

There are a number of other projects also on the horizon. I plan to keep updating this post regularly as new announcements come out, and these projects featured launch.
Hope you all qualified for these awesome Cosmos Airdrops.
Cheers,
JK.
Posted Using LeoFinance Beta
---