Osmosis progress update - OSMO now top 100.
---
Those following me would know that Osmosis is one of my favorite projects. For the record, I am heavily invested, having close to 50% of my entire crypto portfolio in the Osmosis platform. So, I thought today would be a good day to look at the progress the platform is making, some milestones and what's coming soon.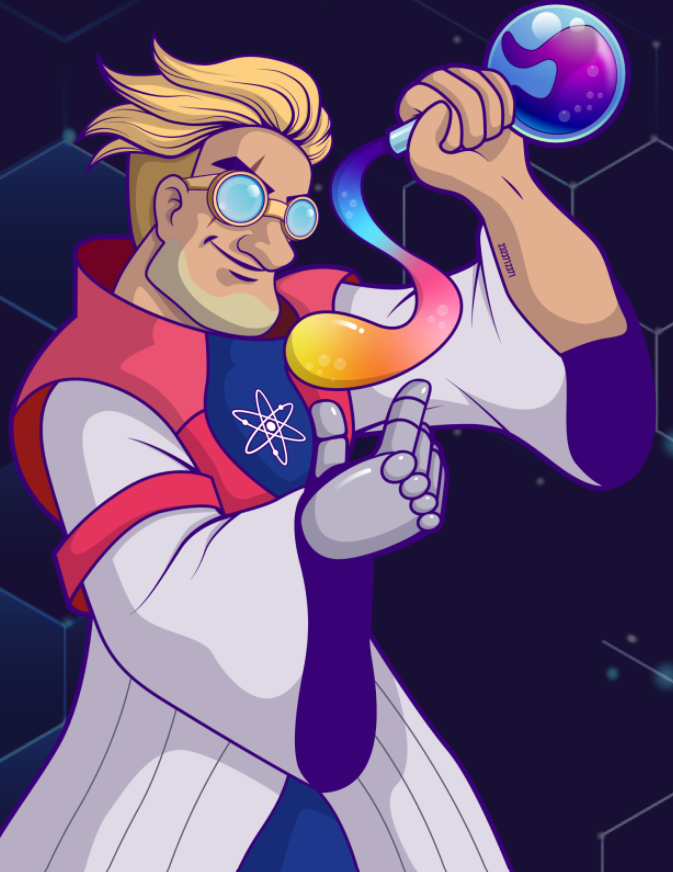 Source: Osmosis Medium blog

Progress.
Firstly, the OSMO token has been performing well lately. The project has just nudged into the top 100 by market cap, with a current Cap of close to $1.5 billion. This is it's ATH in terms of market cap. The price is close to ATH, currently at $6.70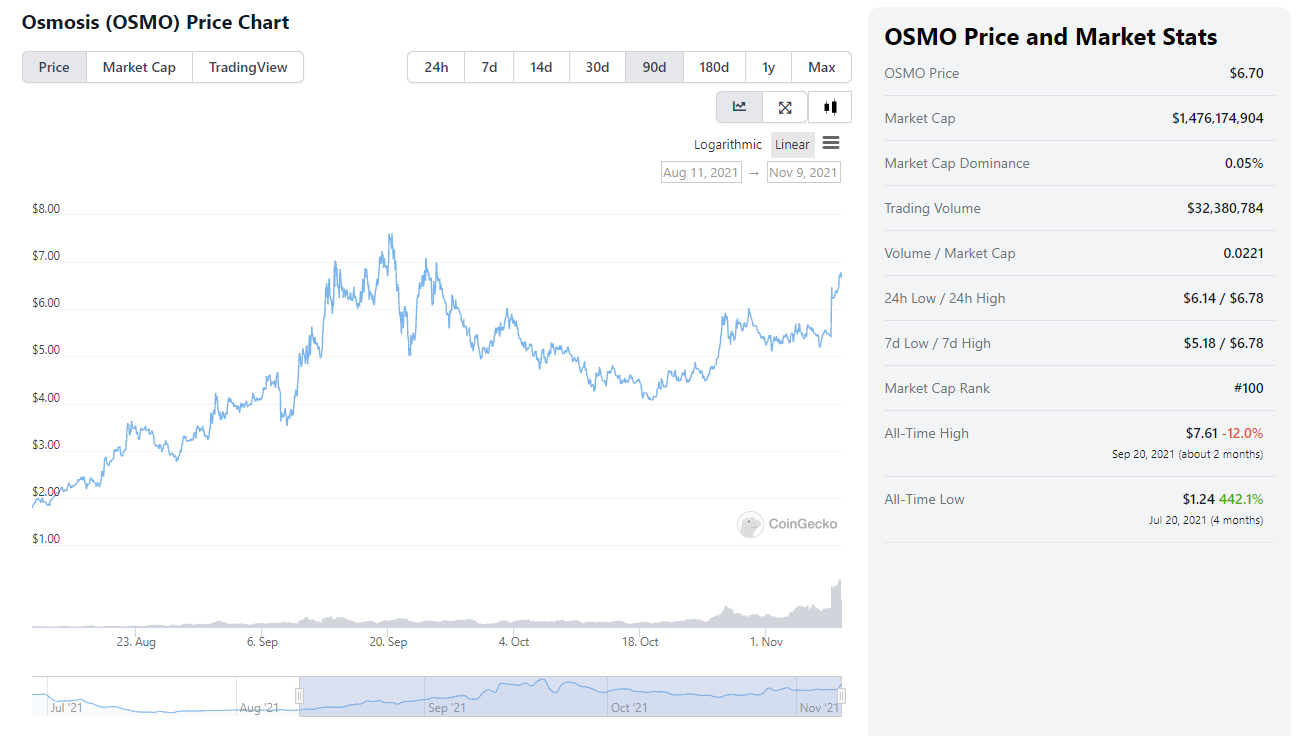 Source: Coingecko
As you can see, it had a brief run over $7 in September, and is now sitting just 12% below this previous high. The performance has been excellent, given the extremely high rate of inflation the token currently possesses. Staking returns are currently 133%, and rewards to Liquidity Providers vary, but many pools are still well over 100%. A key factor supporting the price is that liquidity is bonded, to earn yield, so LP's can't quickly remove liquidity and dump to take advantage of sudden price jumps.
Another key reason that the token, despite high inflation, hold up so well is that it has become the primary DEX for the Cosmos IBC enabled eco-system. Each time a chain adds IBC, there is a steady influx of new capital, seeking returns and yield, and that drives consistent demand for the token. Most recently, we have seen the Terra eco-system enable IBC, and in a short period of time, over $23 million of LUNA, and $20 million of UST has been added to Osmosis Liquidity Pools. With plenty more Cosmos SDK projects still to enable IBC, demand for OSMO appears to be sustainable in the short to medium term.
The Secret blockchain and eco-system has an IBC upgrade coming soon, and this should add another demand driver for Osmosis. The linkages between these two platforms are interesting to think about, with privacy focused platforms on Secret linked to a high yield and deep liquidity DEX. Thorchain has indicated that it won't be adding IBC for adding pools, but may enable Thorchain tokens and Synthetics to be exported via IBC.
On top of this, there are many new projects coming in the Cosmos eco-system, and these are increasingly including OSMO stakers and LP's in their airdrop plans. Stargaze and Desmos are just two examples of these, with more on the horizon. There was a time when new chains in the Cosmos would drop tokens to Atom holders, and that's it. Increasingly however, we are seeing that these new projects are recognizing the importance of strong DEX liquidity from day one, and targeting Osmosis participants with their Airdrops. With a dizzying array of upcoming Cosmos based projects over the next few months, keeping up with all the airdrops for Atom and Osmo holders will be a challenge.
And all this has progressed without a bridge to Ethereum. Once there is a channel for tokens to bridge over, then ETH assets can find their way onto Osmosis, that will boost growth even more. There is also a bridge to bring BTC into the IBC network, and no doubt onto Osmosis.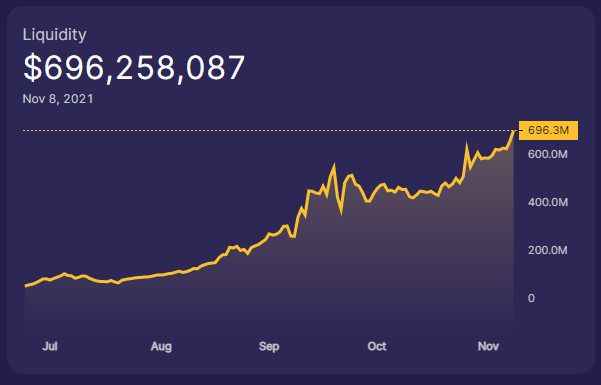 Source: Osmosis Info website

Airdrops.
That magical word that crypto people love - airdrops. Here is a look at just a few of the upcoming drops for OSMO holders and LP's.
Desmos
Announcing a wide ranging airdrop to many different Cosmos based chains, Desmos is building a blockchain Social media platform. Here on Hive, that has already been up and running for years, but I will be following with interest to see what the platform involves. If you hold stakes in any Cosmos chains, check this link to check if you are getting the Desmos airdrop. The detailed plan for the project (not called a white paper, but that is what it looks like to me) can be found here. I'll likely have more coverage of Desmos in future posts, as it is of particular interest to me to follow their progress, and see how this potential Hive competitor develops.
Stargaze
Stargaze is building an NFT marketplace for the Cosmos eco-system. The airdrop qualification can be checked here for ATOM, OSMO and REGEN networks. Particularly interesting is a proposal that has just come through, regarding a swap of tokens with the Osmosis community pool to fund a liquidity bootstrapping pool on Osmosis. At any rate, an NFT marketplace for IBC chains seems like an excellent proposition, and another project worth following.
Sommfinance
This is a project I don't know much about, but a proposal has just passed, which outlines an airdrop to Osmosis LP's, among other categories. Snapshots have occurred, but no details yet that I can find on when the drop will occur, and if there is a way to check how much you may receive.
Others.
There are plenty more projects that are planning to launch in the coming months, and airdrops to ATOM holders and Osmosis participants are likely. Likely projects include UMEE, Gnolang Evmos to name just a few.

Upcoming developments.
The most exciting thing in my eyes coming for Osmosis will be "Superfluid Staking". The idea behind this is that OSMO in liquidity pools is bonded, and that it should be able to participate in governance and earn staking rewards. If an OSMO is bonded for 2 weeks in a LP, that is the same as the staking period, and so bonding LP shares will earn staking rewards as well as the liquidity rewards.
The plan has been for this to be launched by the end of this year. It is uncertain if that timeline will be met, but likely to be not that far into 2022 if it does not happen this year.
This YouTube video covers a full day of the recent Cosmos conference that just wrapped up in Lisbon. Fortunately, the Osmosis segment is first, running for about 20 minutes or so. I would highly recommend watching is if you are keen to get a better understanding of Superfluid staking.
Source: Cryptocito YouTube channel
Particularly exciting to me is to look down the track a little, beyond Superfluid staking to when this feature can be offered to other chains. The Osmosis team describe this as "Interfluid staking", or "Superfluid staking as a service". I am imagining having my OSMO/AKT liquidity pool position earning me OSMO LP rewards, OSMO staking rewards and Akash staking rewards, and allowing me to participate in governance on both chains. And the same happening in my OSMO/DVPN pool, and my other pools. It will be fascinating to see if they can get this working, which chains will adopt it, and how much extra liquidity that draws in to the Osmosis platform. Talk about a "liquidity black hole". Three different rewards, plus governance rights from one LP position would definitely make Osmosis one of the most attractive places to be for liquidity providers.
All in all, there is so much happening for Osmosis, and the entire Cosmos eco-system, that this post really only scratches the surface of what is to come. I have been thrilled with how my Osmosis participation has gone so far, and can't wait to see what the future holds.

Please note, obviously I am very invested in Osmosis, thus potentially biased. Please do your own research and be aware that nothing in this post is financial advice.
Thanks for reading, for more Osmosis content check the following links:
Cheers,
JK.
Posted Using LeoFinance Beta
---