Sorare: Update from my Sorare Gallery. Great profits!
---
This article is an update on the previous article I posted about Sorare, the nft game.
I'm sharing this update because some card players that I have purchased have increased in Ethereum value vertically in a short period of time.
The following examples show the price I paid for them in the center in bold type, the average that the player hit at an auction on the left, and the best-cheapest price on the market on the right.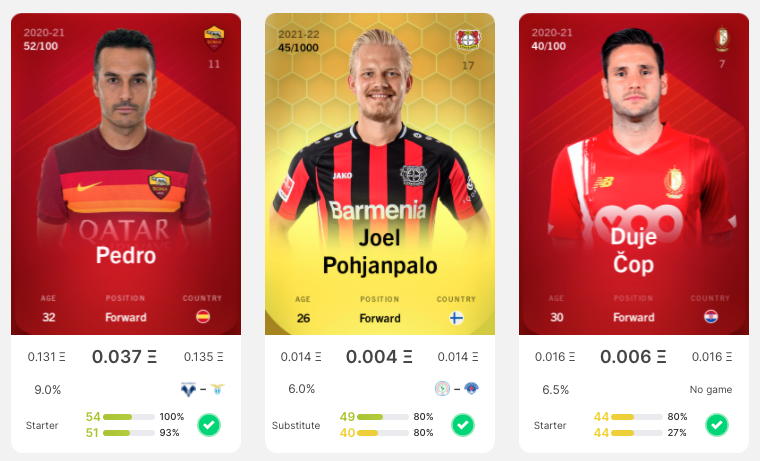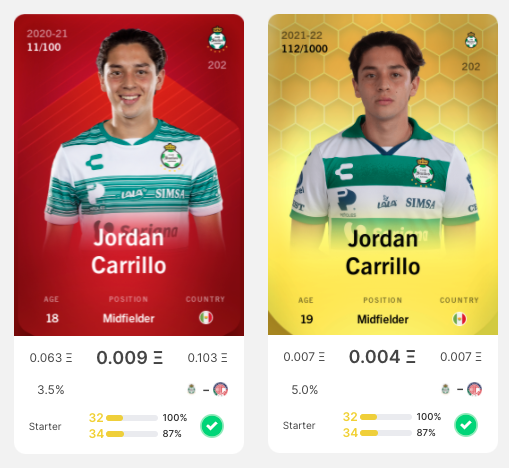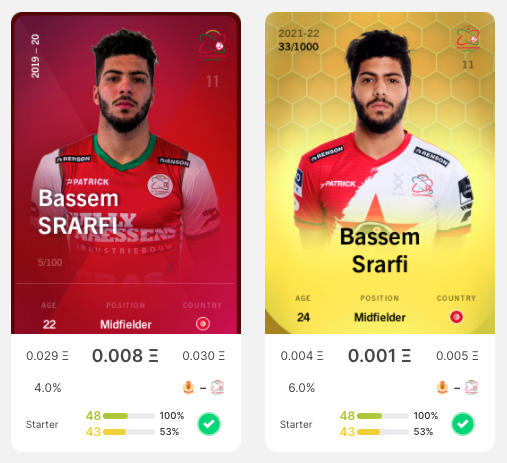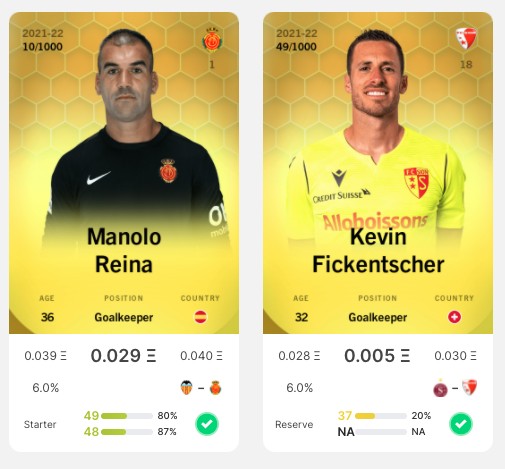 Τhe game is still in its infancy. I think it is a great opportunity for profit for those who are interested in nft and football.
You can sign up from the link below to win a valuable free card at Sorare. It is my referral link.
Generally, if you want to register, do it through a referral link so you can get the free card.
Thank you for your time!
Posted Using LeoFinance Beta
---