En route Gold League
---
---
It is midway through the season and I am yet to establish myself in the Gold league. Unlike in the past am already in Gold league cruising, now it is making sure I survive. It goes to tell how competitive the game has become.
The Assassins do not openly wear the insignia of the Order of the Silver Shield, for they take on the dirty work, the kind of work that is best forgotten after it is done. Armed with small jagged daggers and throwing knives, Silver Shield Assassins kill with the silence of a nightfall over the Khymeve Meadows. They never take prisoners.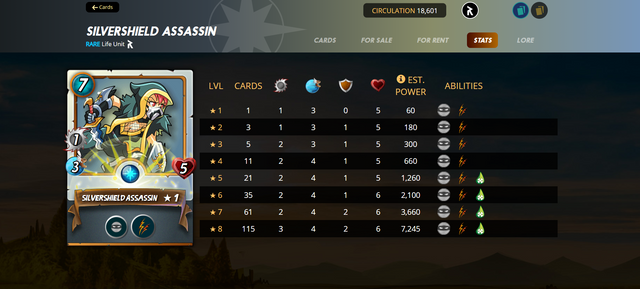 Here I share one of the battles I enjoyed En route to the Gold league.
SILVERSHIELD ASSASSIN's performance in this battle was impressive it remains one of my most favorite Sneak NFT card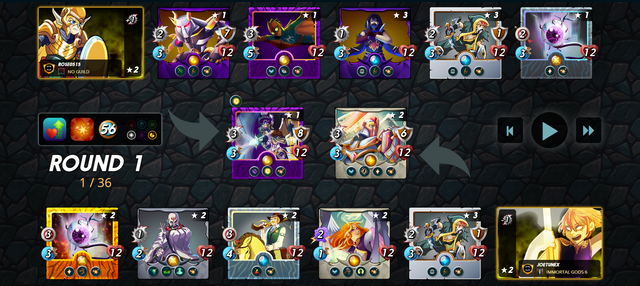 Battle Ruleset
Equalizer
Explosive Weaponry
56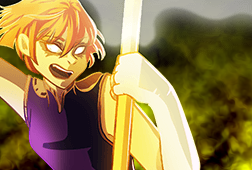 I countered my opponent's summoner with CAMILA SUNGAZER's -1 melee against my opponent's DARIA DRAGONSCALE +1 melee leaving us even on melee damages.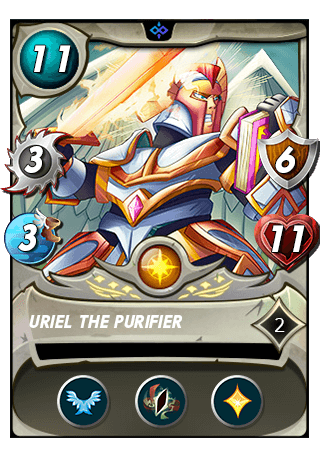 If you seek a monster capable of bringing anyone closer to the purity of truth than they've ever been URIEL THE PURIFIER is the military armed with Flight, Heal, and Recharge ability to do the damages. It takes up first place in my lineup.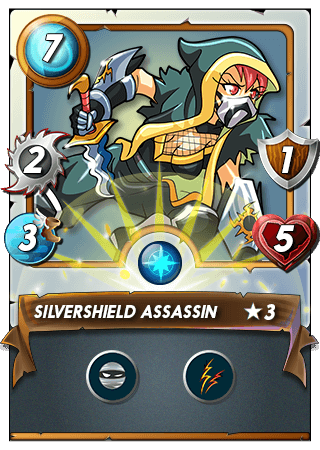 My opponent and I fielded SILVERSHIELD ASSASSIN with mine in the second spot in the lineup. The plan is so it does the Sneak damage behind the enemy backline with the Double Strike ability.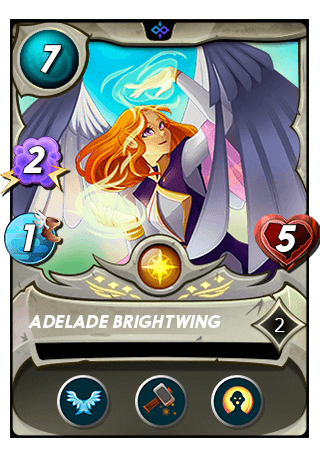 ADELADE BRIGHTWING Brings her Flight ability, Repair, and Resurrect ability in third place. Repairing the armor damage on URIEL helps the Tank in holding onto the frontline much longer.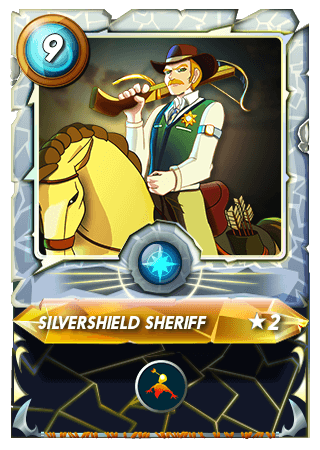 The Snipe ability of SILVERSHIELD SHERIFF is suitable for the Explosive Weaponry ruleset. The special true aim skill of SHERIIF makes it a deadly Sniper of Khymeria.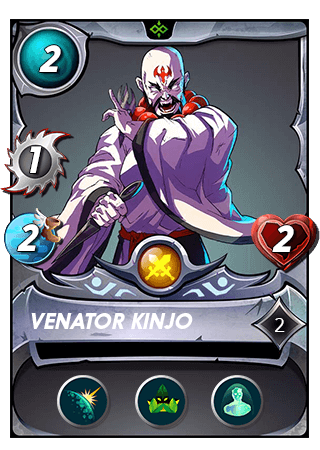 Taking the fifth spot is VENATOR KINJO with Reflection Shield ability preventing it from taking blast damages and of course the Camouflage and Immunity ability.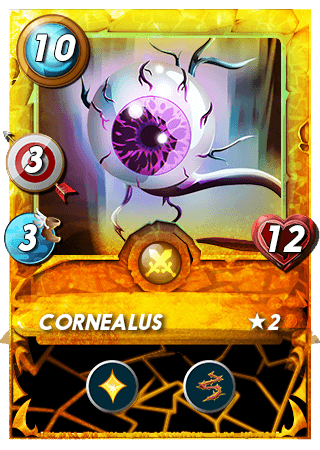 At the backline is CORNEALUS, the large floating eyeball does damage to melee attackers which makes it a suitable backline shield with the Heal ability. CORNEALUS did great against the melee attacks from enemy monsters helping the team secure victory in the process.
BattleLink

Keen on joining Splinterlands? Here's my referral Link

Gif by @mariosfame
We owe it to ourselves to make Hive great

Image by @doze
---
▶️ 3Speak
---