Leo Finance & Why You May Want to Join Us. An introduction to a community that is empowering content creators, investors and developers.
---
Some observations on roles and opportunities in blockchain. Thanks for reading my post as well as interacting with todays video. (A bunch of the observations are superbly highlighted and articulated in the Leo Finance (in depth) video at the end of my post.)
Many are the places to get involved in blockchain. But in my nearly a year here on Hive, I've seen a difference. On Hive there are a variety of diverse communities as well as opportunities to take part in those communities. Maybe you (will) fit in multiple categories within Hive.
The video below points out an area that I value most--the mixture of investors, Dapp users, content creators, and (the essential category for ongoing interest and growth) developers. Hive offers the potential for you to be any and possibly all of these different rolls here on Hive. I won't ever be a developer yet content creation, Dapp user, and investing (thinking of investing our time and re-investing our rewards also) are some of the areas I can contribute to. Hive has this advantage over other blockchains where multiple hats can be worn which increases engagement and incentive to improve.
I see other blockchains with some (great) lofty visions for the future, yet lacking the here-and-now where the community can thrive now, today. On Hive, people are talking about both the "here-and-now" and the "then". Many people have paved the way to this point and new people like myself now are benefiting from the foundations that have been built.
One of my goals is to become more crypto-finance literate and so that is partly why you are seeing more of my content focused on Leo Finance where I find a lot of value. For me it is more concise and hands on information than a paid curriculum at an esteemed place of learning.
@leofinance -- where people like myself can continue to learn about blockchain, crypto-currency, and the way decentralized social media can benefit people creating content from all different backgrounds.
I've been re-watching this video by Leo Finance and would recommend it to anyone reading this who has yet to join Hive.
Be sure to let me know you read/ watched this.
I appreciate it.
Interviews on Hive @streamjonathan
This (main) account @jonamccallum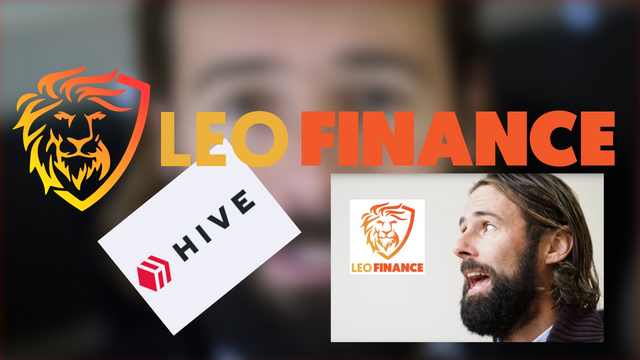 ---