#MyHiveGoals - Big Picture Thinking!
---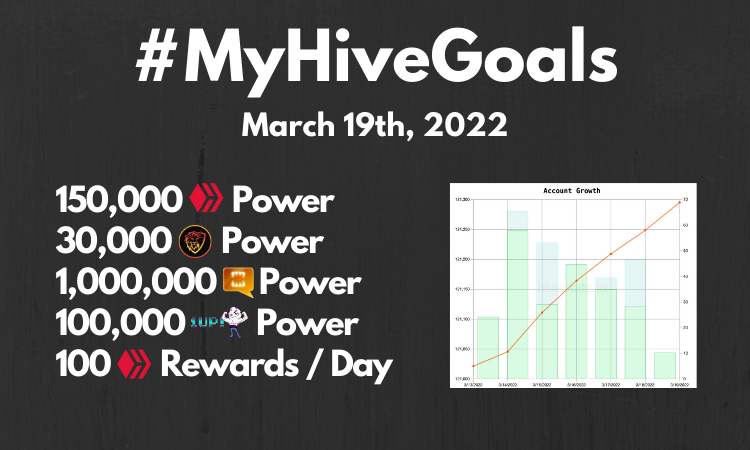 There's a lot going on in the world...
Covid, wars, inflation...And of course crypto! Each seems to be a big part in how this year is playing out. And I admit, a lot of it is way above my pay grade. Not that I'm ignorant to what's going on, I just know it's a big club..And we're not in it (to quote the late great George Carlin).
So how do I operate in this new world? The madness that is planet earth? I believe, a blockchain like Hive will play a big part in changing humanity for the better.
This is why I am so passionate about this place, because of what it represents. The best of humanity, a truly decentralized blockchain that can help so many people across so many countries, industries and niches.
That's what Hive means to me. And all the projects that are being built here. It's why I love looking back after the past 7 days and seeing how my journey has gone...And how much further we can grow!
What about you?
Do you have a big 'reason why' you are on Hive?
Does writing out your goals help you on your journey?
And where do you see this blockchain in 5 years from now...?
If you answer those questions, I'm pretty sure...You'll be as fired up as I am to keep accumulating every week!
Let's see how we did...
150,000 Hive Power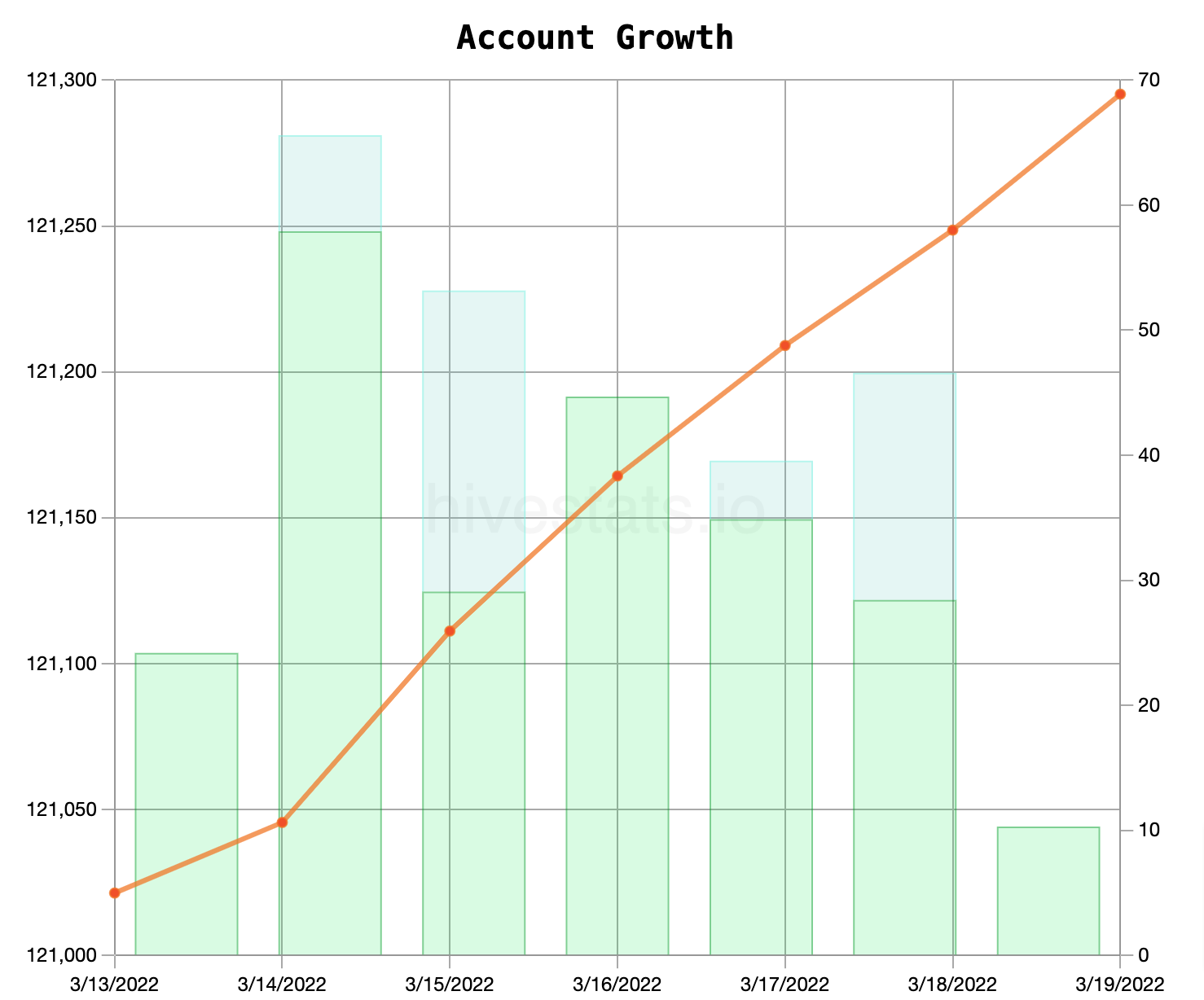 This wasn't a moonshot, but dang...That account growth looks great huh?
150,000 - 121,305.54 = 28,694.46 left to go
At current rate, I'll need 699.86 Hive per week to reach my goal. And I'm doing about half that...
So, while 150k might be out of reach by January 1st, I'll keep trucking and moving forward.
30,000 LEO, 1,000,000 SPT & 100,000 ONEUP

The PolyCub addiction is in full swing, but I tried to slow down and actually stake a big chunk of my LEO this week...
30,000 - 25,366.97 = 4,633.03 left to go
Not the big bump we're used to but just over 4600 LEO left to go :)

I've been a little concerned about Splinterlands as a whole going forward. The approach to how they are handling the Waka 're-sale' leaves me scratching my head but regardless...This is still the premier play 2 earn game on any blockchain and I'm still in love with the project.
1,000,000 - 617,396 = 382,604 left to go
No matter what happened with Waka, I stacked up quite a bit of SPT this week ;)

The excitement around the ONEUP tribe is at a fever pitch and the hype surrounding ChiFi Bots is helping that as well!
100,000 - 68,750.13 = 31,249.87 left to go
Still stacking this token and spending a lot of time on upvoting as much content as I can :)
Dollar Cost Average Into Hive Engine Projects
The weekly stacking of some income tokens is up next...
5 INDEX
10 WORKERBEE
And after this week's buys I'm at....
11,525 @he-index
5870 WORKERBEE
Passive income :)
Ain't nothing wrong with that!!!
100 Hive Per Day In Rewards
Last week was insane! Let's see how we did over the past 7 days...
39.11 Rewards from Creating
12.61 Rewards from Curating
14 Rewards from Misc.
Total rewards = 65.72 per day
A big drop from last week, but regardless...65.72 juicy Hive tokens a day. I'll never complain :)
---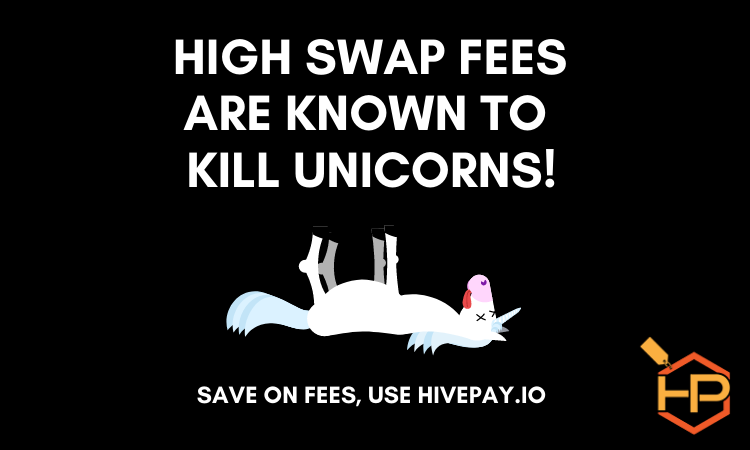 Save BIG on all your Swap.Hive / Hive needs with HivePay:
Vote for our Witness Node (clicktrackprofit) On..
Hive:
https://peakd.com/me/witnesses
https://wallet.hive.blog/~witnesses
Hive-Engine:
https://tribaldex.com/witnesses (clicktrackprofit)
Posted Using LeoFinance Beta
---