Financially Irresponsible But Scared Of Volatility: How Informed Are You?
---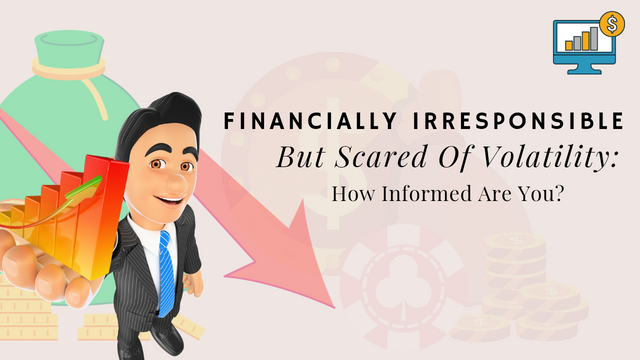 ---
---
Crypto has always been vilified for being volatile, it's one weapon that's being utilized in the anti-adoption war by government and economic agencies who finds it difficult to relate economics to the sophistication of cryptocurrency.
I mean, let's be factual, there's no economic concept that can explain the crypto model. A term like the "QUANTITY of Demand and quantity of SUPPLY cannot explain the distribution of Crypto, hence because of this, a practicing economist might think crypto is just a bubble that's doomed to fail.
This makes sense, but one thing that doesn't is not acknowledging that most monetary theories existed within a system that's no longer relevant to the nuances of sophistication and technology. Now let's come back to the phenomenon of financial irresponsibility.
---
Staying Off Volatility Crypto
I've seen so many people who seek financial stability, the best ways they think they can achieve this is by having a stable job, spending the way they deem fit, saving some percentage of their income, and staying away from Crypto. Now the emphasis is to stay away from crypto because if they do they'll never lose money.
But the truth is that volatility is beyond crypto and dwells in the life of people. For example, the unpredictability of inflation and its impact on stable currency is volatility. The loss of value on one's asset as a result of a new, faster, and cheaper invention is volatility.
The level of financial uncertainty as a result of being in a job that owes salaries is volatile. The only way to understand this is through thorough financial education, which is a new era term that's hardly taught in the principles and theories of economics.
---
How To Seamlessly Lose
Now, the tendency to often show financial irresponsibility is often excused. Sometimes I've seen people who gamble, now when you check or calculate the percentage of their win, you'd find it to be 20% out of 100 however they keep on losing under the guise that when they eventually win, it'll cover up for all their losses, some of these people cover up their losses, while some continues living in the illusion that they will.
In reality, some of these losses are never covered and this is because they always underestimate how much they are spending especially. After all, this money is calculated daily.
There are so many intricate ways to save money and reduce expenses, some people are creating the possibilities of a future where their current spending culture might affect them in the future, but because they're not cognizant of this, it's always difficult to understand.
---
Losing & The Attraction That Draws Us To It
Now, there are many ways to lose money, no matter how attractive they might seem, a loss is a loss without sugarcoating it. Gambling is a way to lose, spending without considering utility and long-term worth or value is another way to lose money.
Not spending to mirror one's immediate or secondary needs is another way to lose money. Now, we mostly cannot excuse ourselves from most of these financial ventures where we slightly lose or didn't get value for the money we're spending.
The reality we do not reckon with is that we're losers, especially when we accumulate these losses over time. Now we simply cannot control these external factors, the point I am trying to make is that volatility exists in our lives.
There are one or two financial uncertainties that we constantly have or experience, however, the only way to discover this is through discipline and education.
So How Volatile Is Crypto?
So it's slightly unfair to say crypto alone is volatile. A lot of people do not understand what this volatility even means. The focal point for them is that it expresses or interprets the loss of money or their investment while in-depth research would prove otherwise.
This remains an issue, I believe so many individuals are subscribed to the government's narrow-minded and stereotypical definition of cryptocurrency and they're unaware of how the volatility in their lives steals more money from them than crypto ever will.
In reality, I've experienced the volatility that comes with crypto, while it might seem like one has lost on the surface, making the right decisions eventually proves that one eventually has over time.
The best way to calculate volatility for me is to check the impact of financial decisions over time, weighing the losses and gains at the same time.
---
---
---
Interested in some more of my works?
---
---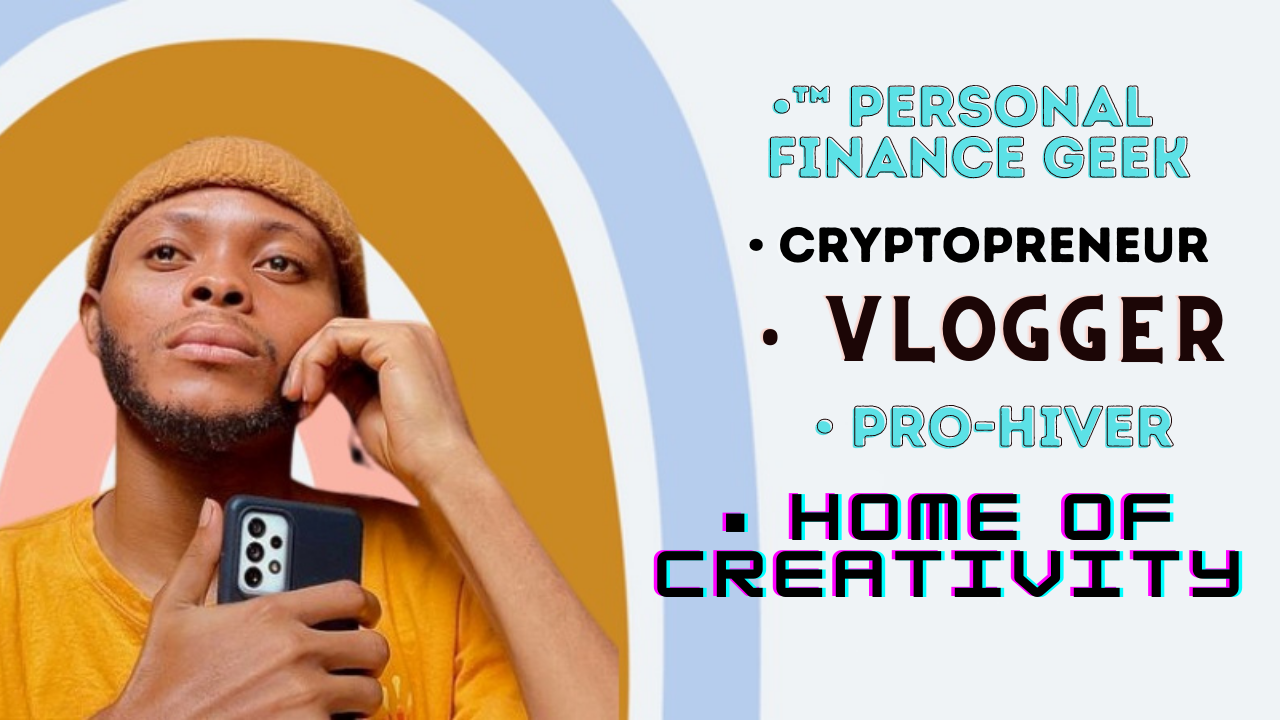 ---
@Josediccus, your brother-in-pen & heart
---
I'm hoping to reach more people who are broken at heart and spirit, so share on any platform or reblog
---
Posted Using LeoFinance Beta
---