The Concept Of "How To Make Money" What You Will & Will Not Learn
---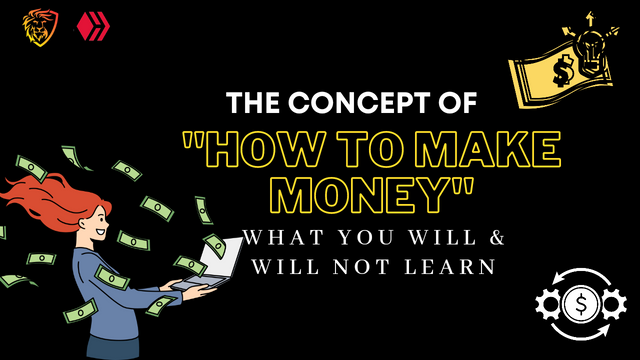 ---
---
No one is an expert at handling money, and anyone that tells you they are owns a channel or means to monetize that stance, which isn't bad, but here is the catch. understanding money doesn't follow the conventional metrics or rationale of everyday life and due to this, we cannot write a book or a set of principles as to the realistic measures that need to be put in place to either earn or spend it.
This is because money is a tool, carries purchasing power, it's a socio-economic tool of relevance, it's a store of value, a means of exchange and so many other things I cannot begin to mention.
For example, I've seen books like "how to save" how to be financially free, the reasons why you're poor" or "becoming rich with ease" these writers would write from their perspectives, telling you their own experiences and how they cut it, but then, they wouldn't write from your perspective because they don't know you.
---
Money: The Unique Narratives
This is also another reason why I used to say that, no one can teach you how to be rich because the parameters and conditions in your different narratives are always definitive factors that can establish a "huge difference".
I was watching an interview some days ago where CZ BINANCE was talking about how he sold his home in Singapore for a million dollars to buy into Bitcoin in 2013, then after a year, his portfolio dipped by 70%, of course, he was called a failure, but Bitcoin gained traction and he's probably one of the wealthiest people alive.
However, a video like this is only for the motivational purpose, it doesn't change the fact that there are people who wouldn't immediately buy BTC after watching that video and aiming to repeat the same process as CZ, in a bid to become as wealthy as him.
---
Finding Diversities To "MONEY STORIES"
But the truth is, we cannot replicate "money stories" aimed at proving success by trying to better the mistakes of others and following their exact investment process. We use to forget that there's the element of luck in most success stories, sometimes we undermine "luck" because of the hard work and preparedness of the people involved in these stories.
While CZ himself is a tech and crypto prodigy and a legend in the game, he cannot exactly shill you the easiest way to become rich, and even if he does, it's for promotional purposes. Now people are often reliant on people who have done it.
They watch their videos, subscribe to their channels, listen to their podcast, or even buy their eBooks. While this is good, sometimes we aggrandize the process of building wealth as something that should be relative. Making money is not relative. This means a person can fail where another person has succeeded.
---
Like I said earlier,
---
......people who preach about the ease of making money are also using that means to make money themselves. Someone can shill you real estate but avoid telling you that you will need a ridiculous amount of money to start up, which by itself is an important piece of information.
This means that people can be differently successful in terms of volume even when they do the same thing. Because we cannot attach pure rationale to making money, it is difficult to exactly do the same thing and gain the same result.
This is why math or economics are sciences based on rationale but it's a different ball game in reality. This was how I watched Warren Buffett talk about how he started buying shares from companies at the age of seven and ended up owning shares I'm some of the biggest companies in the world, he also spoke about losing a lot of money, how he reacted to loss might have just been the reason why he went on to succeed.
---
Shilling Success To Prospective Shillers
In reality, CZ wasn't the first person to buy BTC or own a crypto exchange, so also, Warren Buffett wasn't the first person to start buying shares at seven, so their stories should only be for motivational purposes and not a metric to determine hustle, financial choices, and many other things.
It's the same with saying engagement and traction make you money on the Hive Blockchain, while less emphasis is paid on things like networking and politicking. It's a mad world and we need to understand that success stories are 50% for shilling purposes.
This has happened with companies like GNLD, it'll keep happening. No one can truly teach another person how to make money. Because we sometimes fail to mention the element of luck that played out in our cases.
While CZ is hailed as a billionaire icon, some people have understudied him, his investment choices, and many other things and still failed woefully.
---
---
---
Interested in some more of my works?
---
---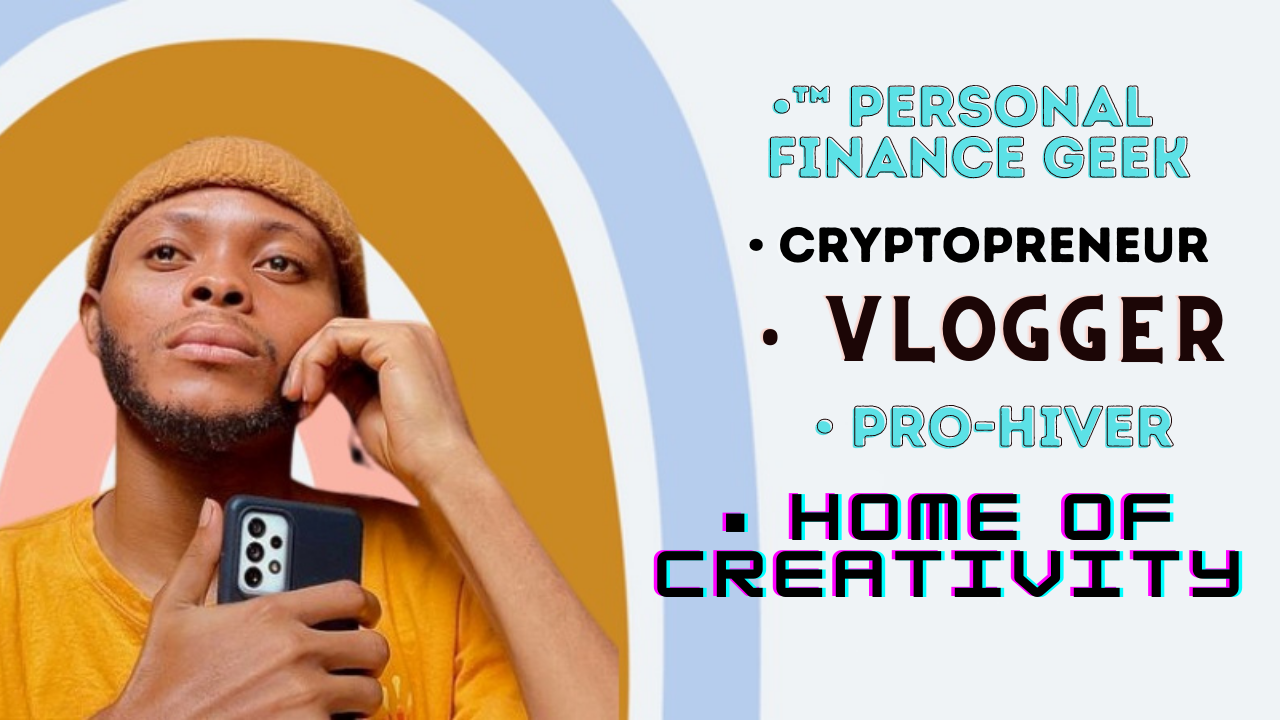 ---
@Josediccus, your brother-in-pen & heart
---
I'm hoping to reach more people who are broken at heart and spirit, so share on any platform or reblog
---
Posted Using LeoFinance Beta
---