What Makes A Job Opportunity Lucrative?
---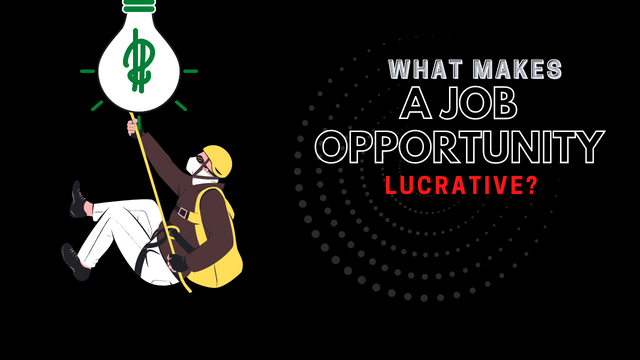 ---
---
Unemployment is prevalent in so many African states, hence it's difficult to be a chooser, especially if "needs" and "wants" are inevitability compulsory for the essence of living. Because People do not have choices, it's difficult for them to relate to lucrativeness, its extent or degree, and how it's important for determining what job a person decides to own.
Because the lucrative job offers are shared amongst the elites, almost everyone has taken to being a digital investor or entrepreneur to monetize their hustles.
One of the reasons why crypto has established and still establishing a mainstay in Nigeria despite its ban through the commercial banks is not primarily because it's a fiat killer or because it's going to replace the crumbling currency, it's because it provides a source of income as well as employment.
---
Unemployment & It's Prevalence
It hasn't done the same with some other countries in Africa and one of the reasons why this is partially so is because unemployment is arguably more prevalent in Nigeria than in any other African country. Now, I've seen people who have created a profession for themselves by tutoring others about crypto.
This is because Crypto is hot, it's trendy as well as captivating. The major way crypto adoption has thrived in Nigeria is by selling misconceptions. This is how Ponzi schemes thrived too; it promised endless wealth and that greed is what sold it.
As for crypto in Nigeria, most people came for the money, and some of them stayed for the tech and the opportunities Nevertheless, we have to understand that owning crypto is not having a job, it's not a profession or a skill that can intrinsically create monetary value for a person.
---
The Lack Of Luxury In Futuristic Planning
So what does it do? What it does is create distinctive opportunities to make the finances of people better and create investment choices for them. This is to say that people can have real-time jobs while depending on Crypto for crazy retirement returns, which will enable them to retire rich instead of poor.
In Nigeria, because the system doesn't provide lucrative options, people don't even have anything to plan the "present" with, not to talk of the future.
This is why sometimes, people here live off crypto not because they're too lazy to work, but because the jobs out there aren't lucrative enough for how much effort and quality of life it takes away from people, second is the currency's inability to hold value over time and thirdly, the external feasibility that comes with it.
So people already live off crypto because the external opportunities are not even worth it, to begin with, but then, there are downsides.
---
Where Crypto & Fiat Meets
While it can become a key to financial freedom, it might turn out to be a fruitless venture for anyone and this is certainly because of the approach that's applied. Since crypto is greatly profiting, its volatility is a prevalent bane against possible adoption. A lot of people fear the idea of living off crypto and this is because of the constant fear that volatility brings.
Fiat currency can solve fiat needs and it can be used to measure the worth of a person, but this isn't the same with Crypto. A person can be a million dollars rich in ETH for example, and poor tomorrow, because we cannot use volatile wealth to solve needs that their values are static, people fear the inclination to stand on top of their toes, living in the fear that they'll lose all their money one day.
A lot of people don't even know that in Nigeria, crypto isn't more than a means of sustenance, it's a platform of expression, which people have chosen to embrace especially with the limited choices on the ground.
---
Risk & Adoption
Risk is a key factor in adoption, some people are so used to safety that when an unforeseen event like the loss of their job happens, it's difficult for them to look past that safety to stay afloat financially. Because of risk, many people do not like the aspect of volatility that comes with Crypto, so, because they see it as the future, they fail to make necessary findings and research.
Why? because they feel it is lucrative and that is the only thing they want to know. A friend of mine was telling me about a business that requires risk, the risk involves going into a market where the competition is low because people lack the technical know-how to take advantage of the business.
This is when I asked him to state the characteristics that made the business lucrative and he told me that it was a market where the competition is low and profiteering is guaranteed, this is trying to create real-time business opportunities that should be lucrative, this is to say that the higher the degree to how profitable a venture is, volatility and risk is likely to be prevalent.
---
---
---
Interested in some more of my works?
---
---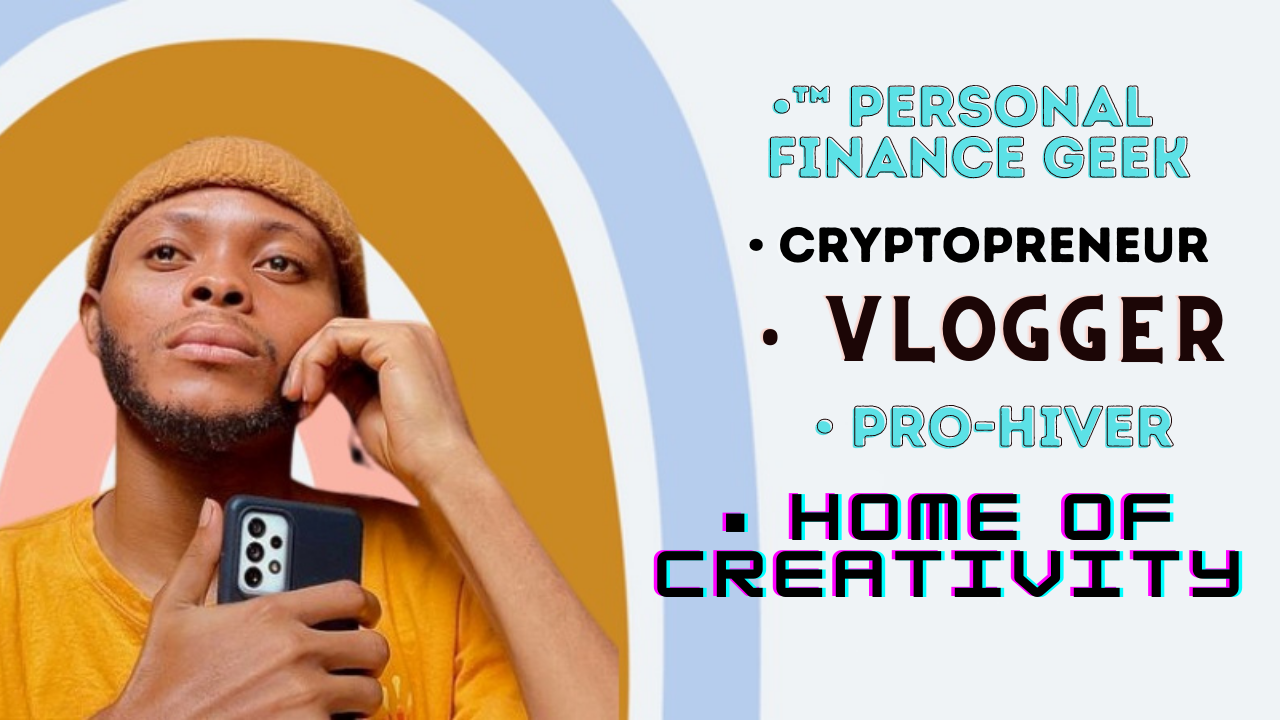 ---
@Josediccus, your brother-in-pen & heart
---
I'm hoping to reach more people who are broken at heart and spirit, so share on any platform or reblog
---
Posted Using LeoFinance Beta
---