Crypto Update 12-5-2021 | Splinterlands: From Player To Provider, VEIL, KOIN, CEL, Fold
---
Splinterlands
So I've decided for the rest of the year to rent out my entire card collection. I have other priorities to close out 2021, so can't really grind out a game every day. I could probably use the break anyways. The way this is performing, it's going to be hard for me to pull these cards back in 2022.
My effective power now:


My actual collection power:


This will be a fun experiment. For now, I'm rolling everything into getting even more cards.

Spec Mining Veil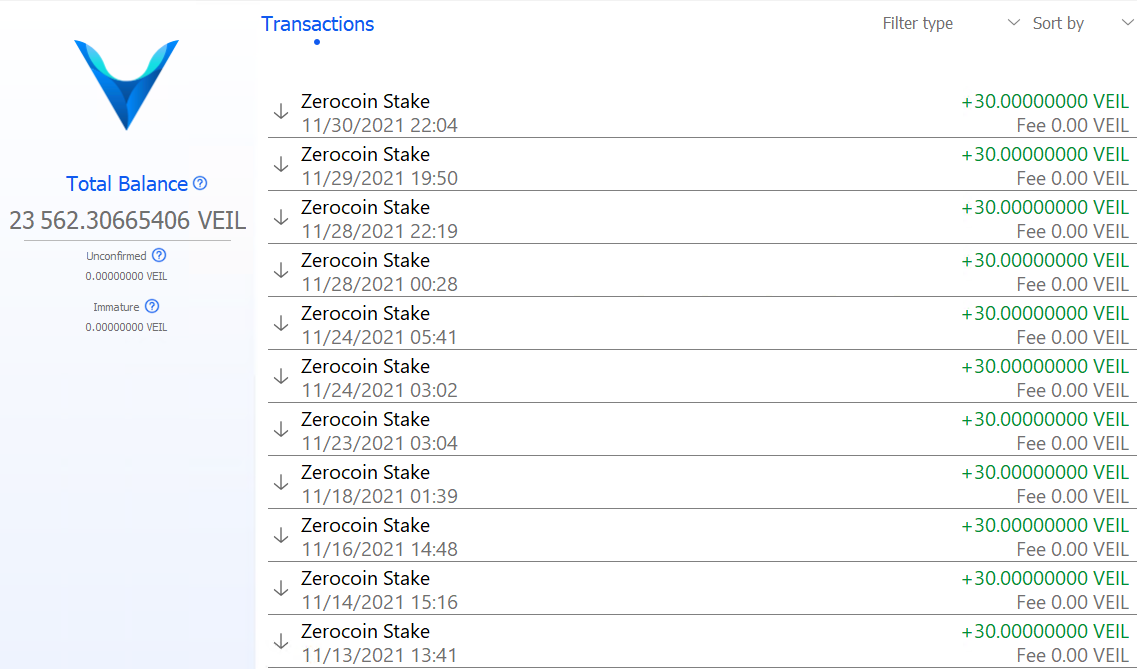 Another project I spec mined was Veil. You don't need a specific amount to stake Veil, so I decided on a round number of 20k. It only took a week or two after pointing all my GPUs at it. At current prices it spits about about 30 cents worth of crypto every couple of days. I'd say for the first year it will probably be breakeven in terms of the electricity it took to mine it. A random pump could change that situation rather quickly, so for this one it makes more sense to hang on and watch what happens. This coin is actually kind of cool because they set aside block rewards for CPU miners as well as GPU and stakers.

Spec Mining Koinos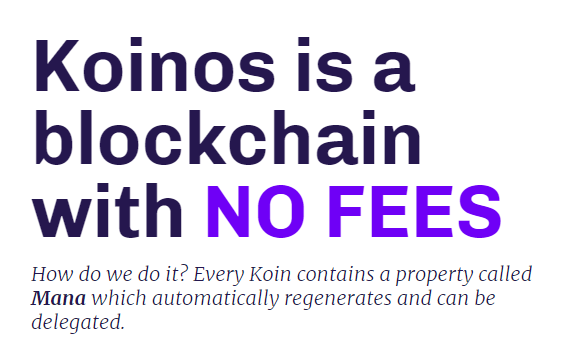 This blockchain is being developed by the old Steemit team that bailed when Justin Sun took over and caused Hive to be born. I'd love to see them succeed for giving JS the middle finger. You had to pay ETH to mine KOIN. You basically mined with your CPU and submitted your proofs to the Ethereum network. Anyhow, I mined a decent amount. If this turns out to be a viable layer 1 blockchain, it could easily mean a 10,000X return on my ETH investment. It's already gone from being worth nothing to close to a dollar.
So I'm hanging on to this for financial reasons as much as sentimental ones. Even if you compared this to a middling and mediocre layer 1 blockchain like Tron (Sorry I couldn't help myself), that would still put Koinos at $60 per KOIN. At some point they will have a mainnet swap for the ERC20 tokens, so I'll have to keep my eye out for it so I don't miss out. Let's hope they can execute.

Celsius Promo Suckage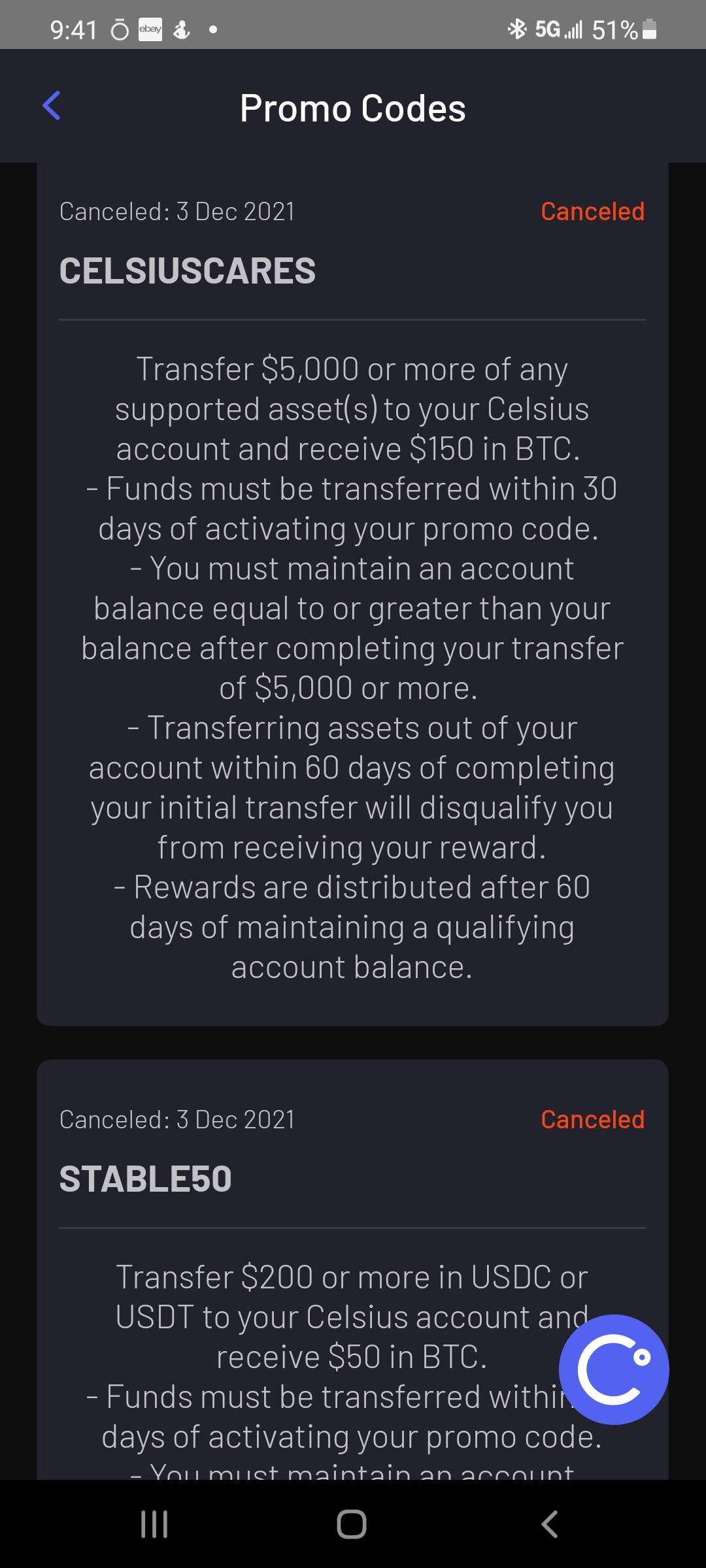 So I'm a little pissed, because the thing I deposited to get these promos was not the thing I withdrew to get my promo canceled. I guess you've got to read the fine print. The amount I withdrew exceeded the amount I deposited to get the promo. Oh well, lesson learned. What I should have done was rebalanced PRIOR to going for the promo.

SAT Stacking With Fold Card / Amazon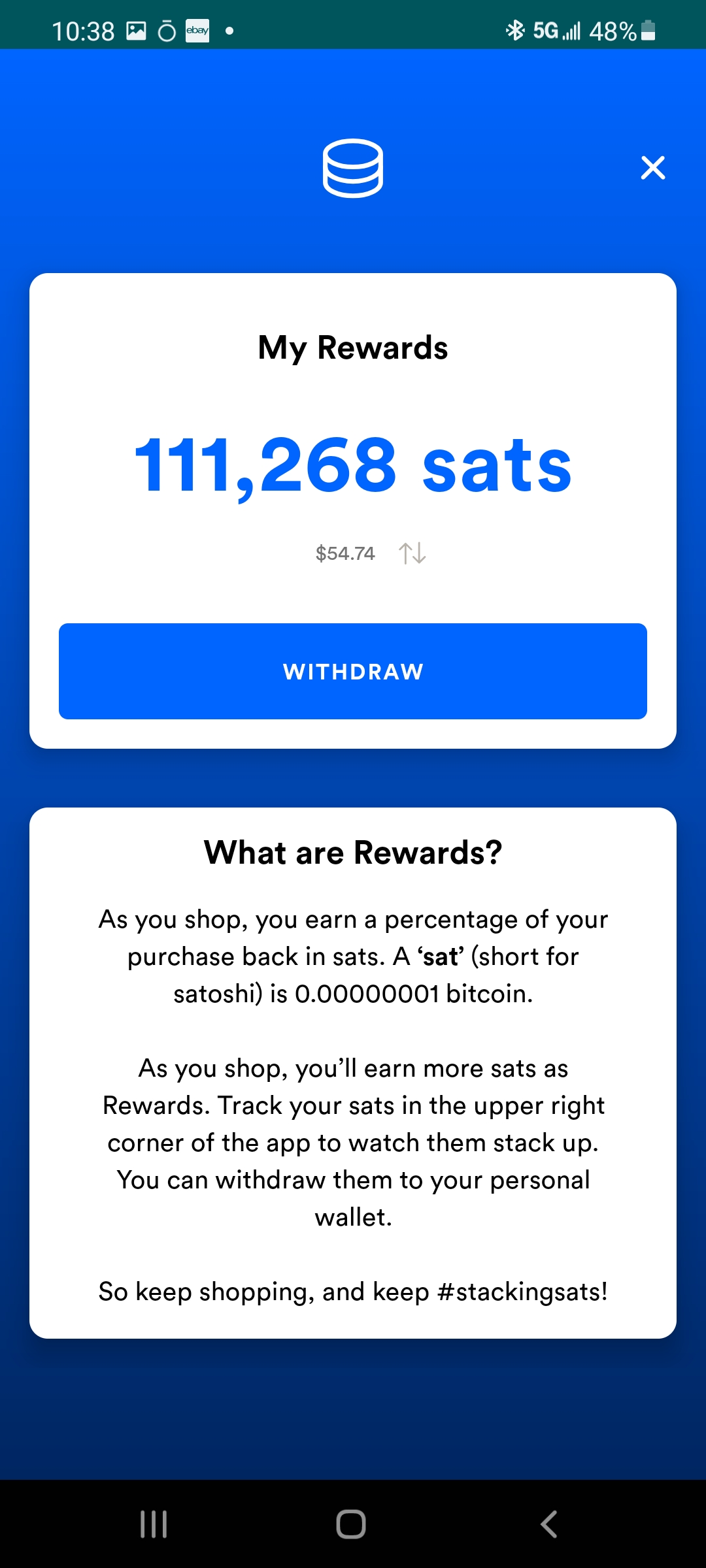 Another thing I started doing is running my Amazon purchases through gift cards that I buy using the Fold app. You basically do an ACH transfer over to Fold, buy your gift cards (Amazon and others), and get 5% back paid to you in Bitcoin. It's a pretty sweet deal, since I am going to spend money on Amazon anyhow, why not get a little BTC out of it right?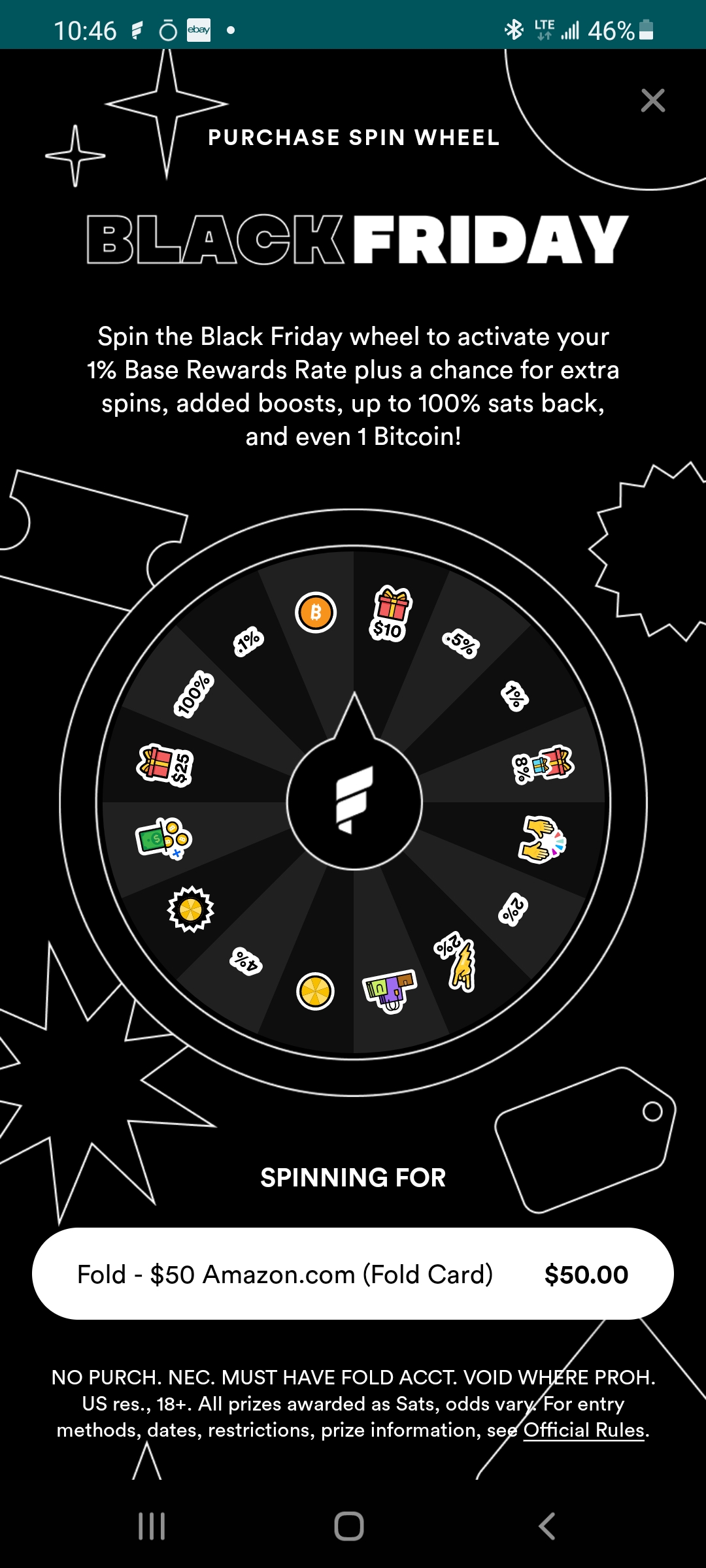 Another cool feature is that you get to spin a wheel to earn even more SATs after every purchase, as well as a daily spin on a free wheel.
Posted Using LeoFinance Beta
---