Binance introduces a new educational initiative - learn & earn BUSD
---
Let's see how many of you are on holiday!
I haven't had that chance yet, and apparently, I will not be holidaying in August this year :)
But that is - not bad; on the contrary. There may be many more opportunities to take on this period of time .. when everyone is resting :)
Today as I was in the Greek Telegram Channel of Binance, I quickly saw a link ... mentioning that we can join Summer Semester and share a few BUSD :)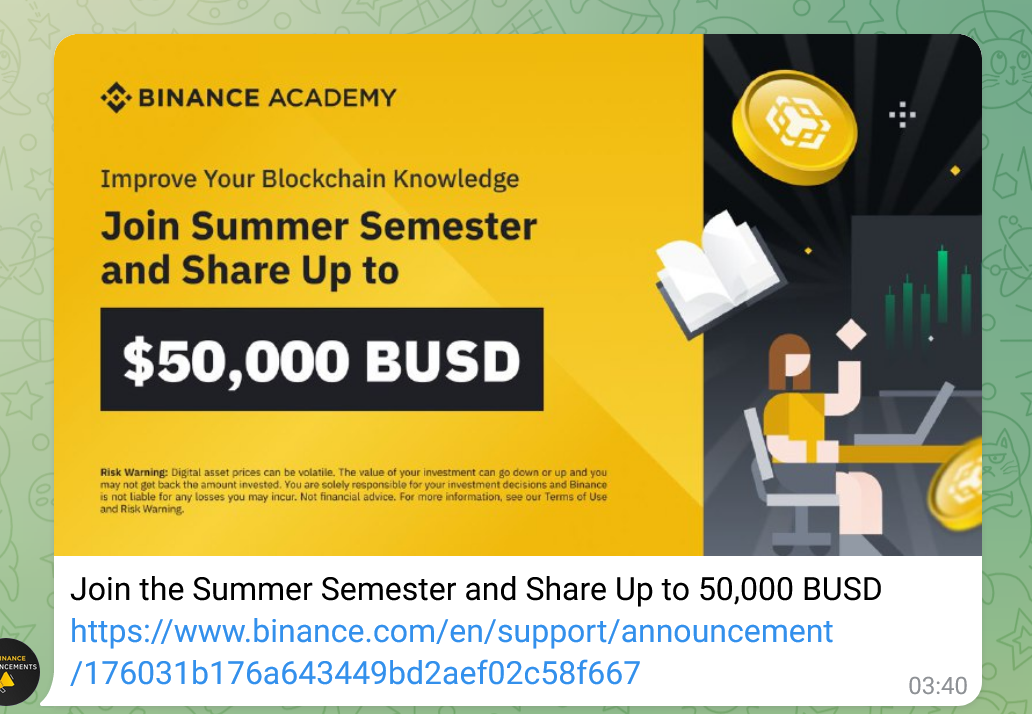 This is the announcement: https://www.binance.com/en/support/announcement/176031b176a643449bd2aef02c58f667
And let's learn more about it
Binance Academy is announcing a new educational initiative - Binance Academy Summer Semester, where users can gain knowledge on blockchain and share the reward pool of 50,000 BUSD by reading Binance Academy's articles during this summer break.
The campaign starts from 2022-08-15, 00:00 (UTC) to 2022-08-21, 15:59 (UTC)
All KYC-verified Binance users who login to their Binance accounts and complete the following tasks during the activity period will qualify for a share of the prize.
What are the tasks?
To read a few articles, and more specifically:
Read three articles under the topic "DeFi"
Read five articles under "Beginner Level"
Read different articles for at least three days during the activity period
Read an article that was published in August 2022
Read the 'A Guide to Cryptocurrency Fundamental Analysis' article
To see the links, please refer to the original announcement
About the rewards?
The reward pool will be dynamic and the amount depends on the number of qualified participants. It will be interesting to see how many users actually will be participating.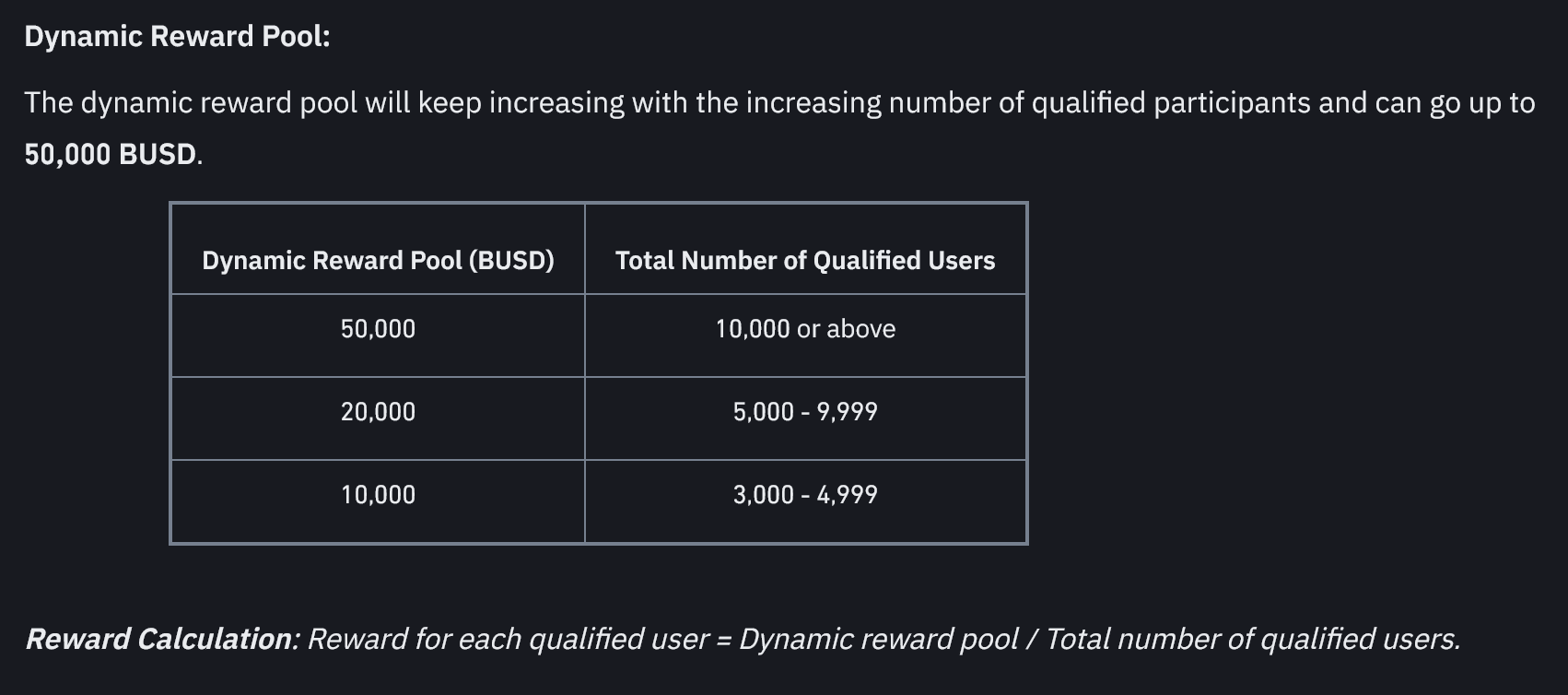 ---
Don't have a Binance Account?
If you don't have a Binance account, feel free to use my ref :)
https://www.binance.com/en/register?ref=QPMI6N3U
(With this ref we will both earn a 10% bonus :))
---
Let me know if you will participate or if you have seen any other opportunities out there.
I will probably do it, because i like the Binance Academy idea and why not read some articles and win appx 5 BUSD?
Dong to just yet - ANOTHER FLASH GIVEAWAY is here
Take a look at my most recent giveaway!
Today it is 18 months since my first giveaway so I am organizing a very easy, flash giveaway - my 18th!
All you have to do is go to this link https://twitter.com/katerinaramm1/status/1558070529952980993 and follow the steps!
Hope to see you there :)
The winner takes 8 LEO - easily!
Thanks for visiting my post!
Posted Using LeoFinance Beta
---