HIVE & HBD Are Listed in KryptView - Submit Your rating And #Research2Earn
---
Hive is now listed on Kryptview! Let's go check out what it means for Hive and how we can all support this new listing :)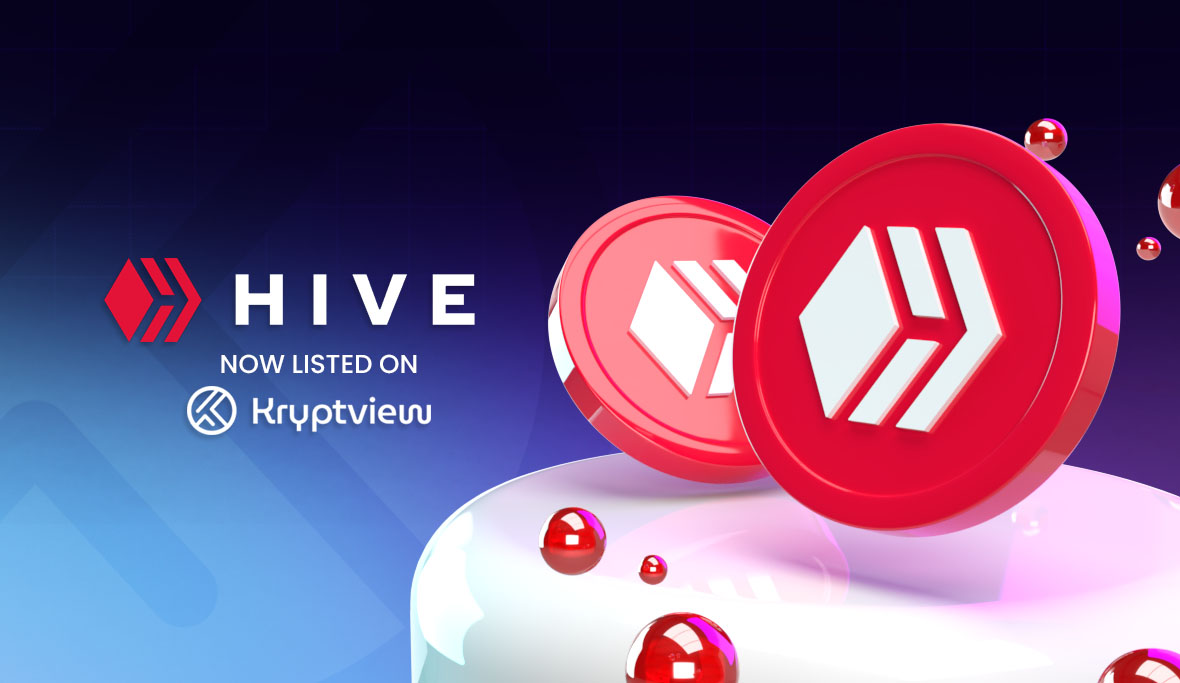 Image source
I first saw this update on Twitter & Instagram.
I could not realize exactly what it meant but I had to check this out
According to their website, Kryptview is a peer-to-peer scoring platform for cryptos. All data is generated by users and afterwards peer-reviewed. As it mentions, users contributing will get rewarded in $KVTs. However please note that it the platform is still in BETA so please Do Your Own Research first!
Hive on KryptView
https://kryptview.com/token/hive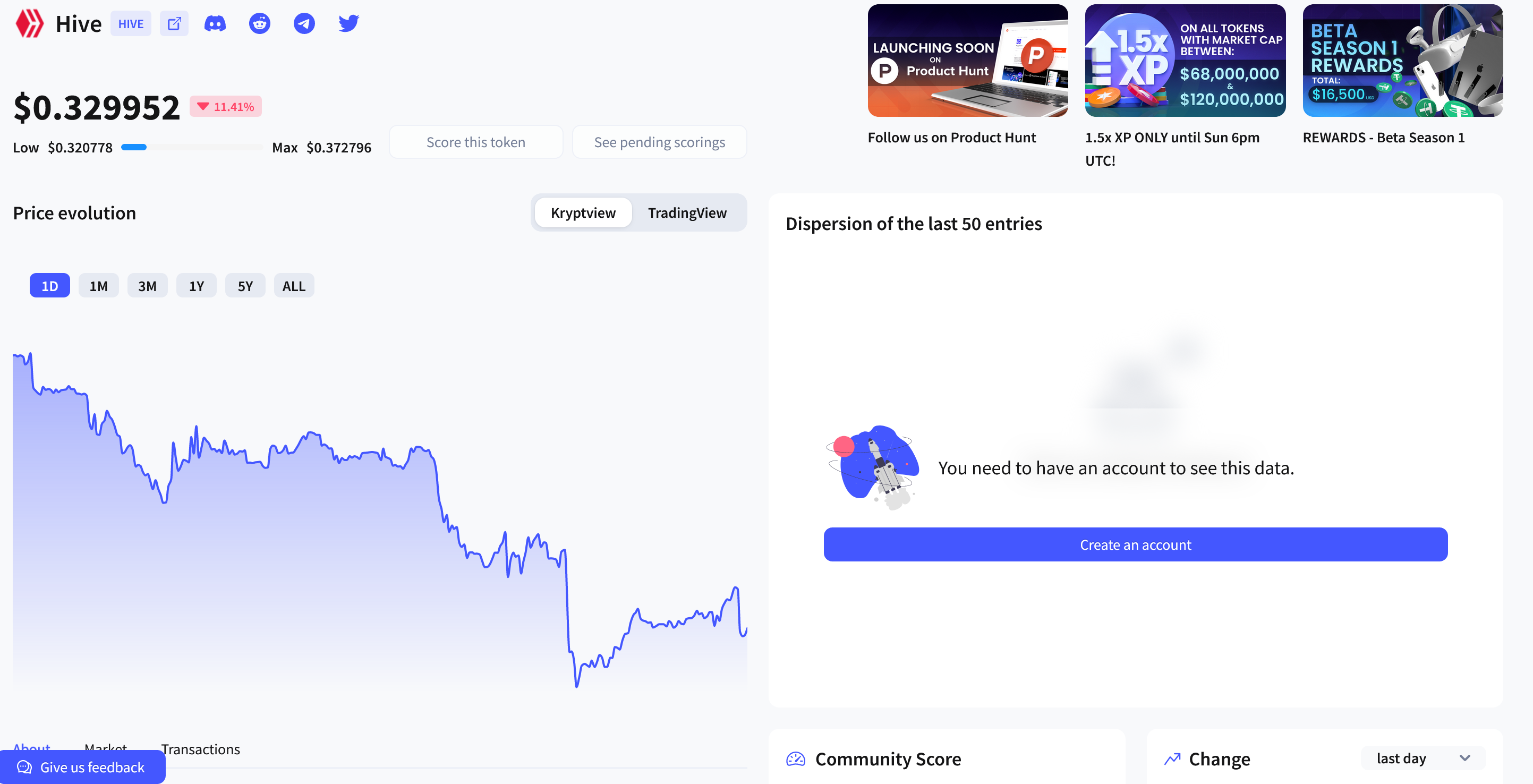 If someone wishes to see more information, they will need to sign up

---
After you sign up, you will be requested to do the following: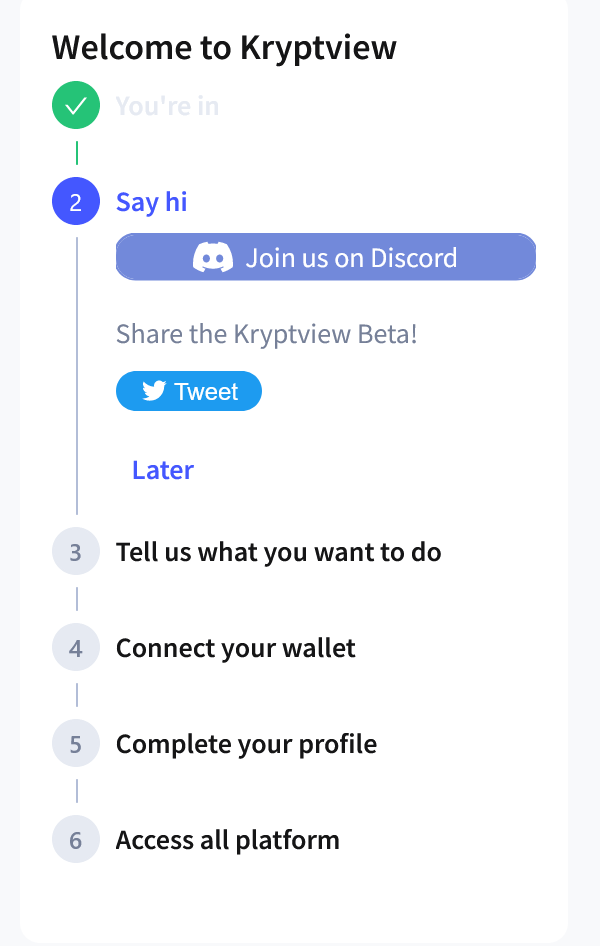 I am not sure if I will do it all now, or wait a little bit.
What you see upon signing up are the below:
Price statistics & dispersion of the last entries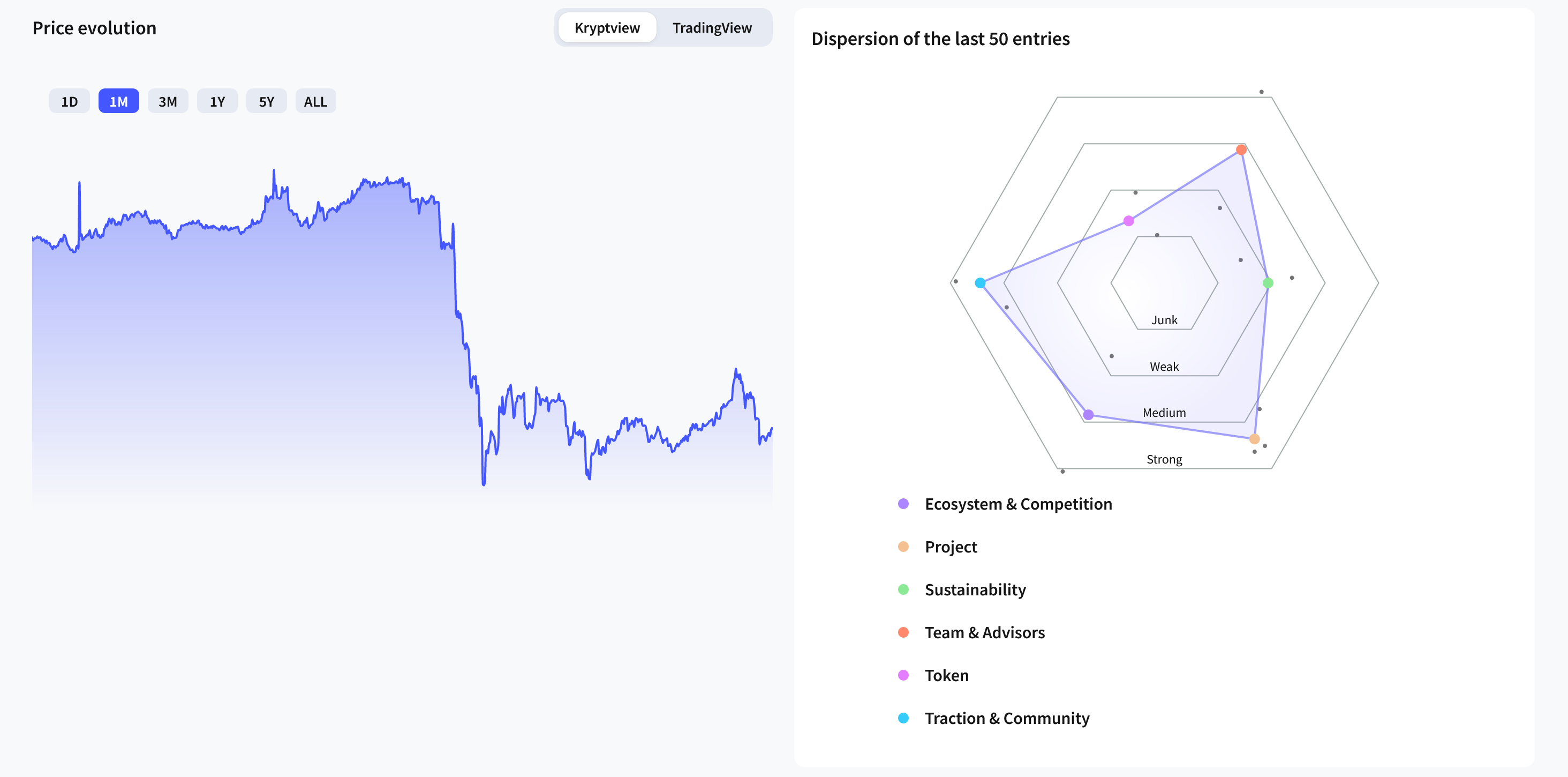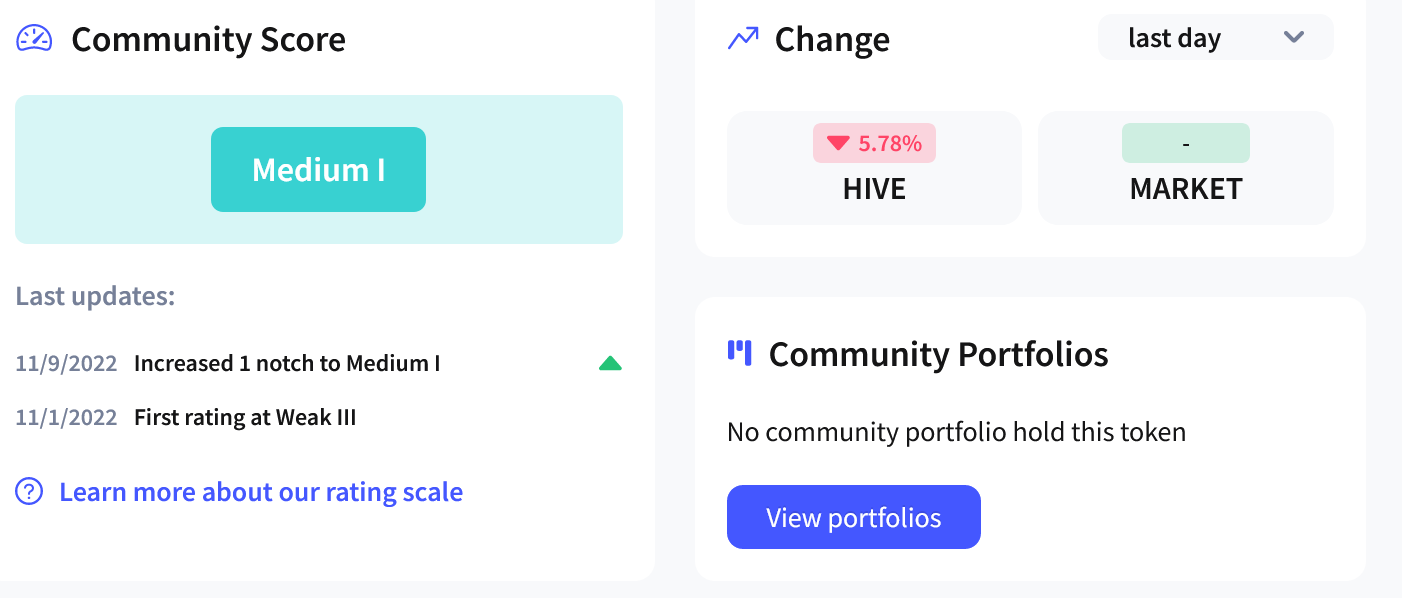 We see that the community score is Medium I
This is not necessarily bad, it is a brand new platform and it will take sometime for more people to join and to cast their votes
If you go to the home page you will see that even Bitcoin is still Medium I :)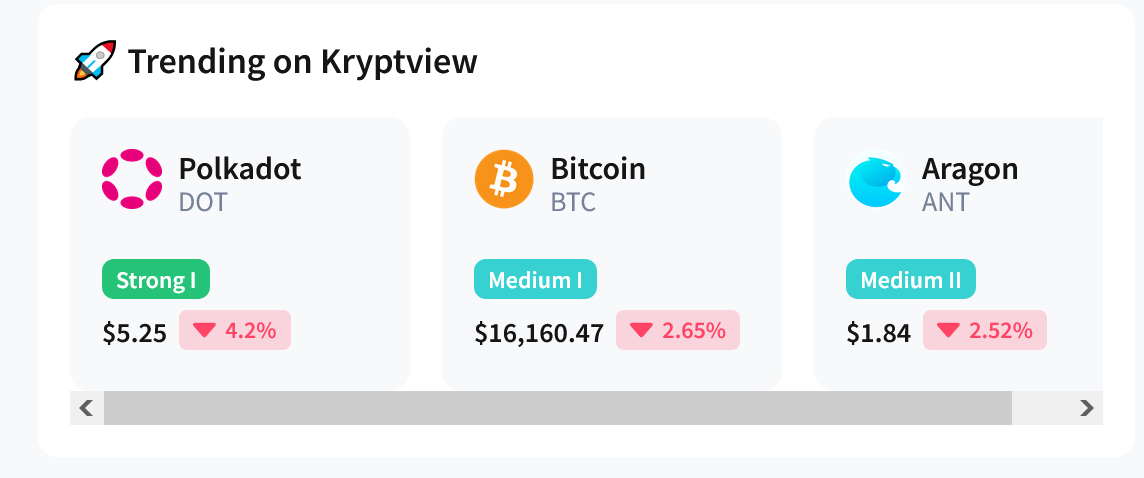 https://kryptview.com/token/hive
Let's see how we can contribute
We can select what we wish to comment and click on see more
Team & Advisors
Project
Traction & Community
Token
Ecosystem & Competition
Sustainability
Let's click on the Token and see what is required from the user:
Token Audit (Mandatory)
Is this necessary for decentralized blockchains?
Any help about what to respond here?

Liquidity locked (Optional)

Token Minting (Mandatory)

Marketing Token Allocation (Optional)

Exchange Listings (Optional)
Ok, this is easy :)
https://coinmarketcap.com/currencies/hive-blockchain/markets/


Token Business Utility (Optional)
Team Vesting (Mandatory)

VC Vesting (Optional)

Price Sustainability (Mandatory)

But how can we reply all these? If we do not know what to write about??
Well, I got a solution for you (this is what I ll do)
There are many of our users who have already responded so if you click, you get to see what they said about each category.
This way we both can learn and also contribute our own way, with our own comments.
Have you seen this? Will you take the time to write down your score for HIVE?
Extra Tip!
They also have HBD of course, our stable coin!
This will also need some support:
https://kryptview.com/token/hive_dollar
I will come back in a few days and see how this evolves :)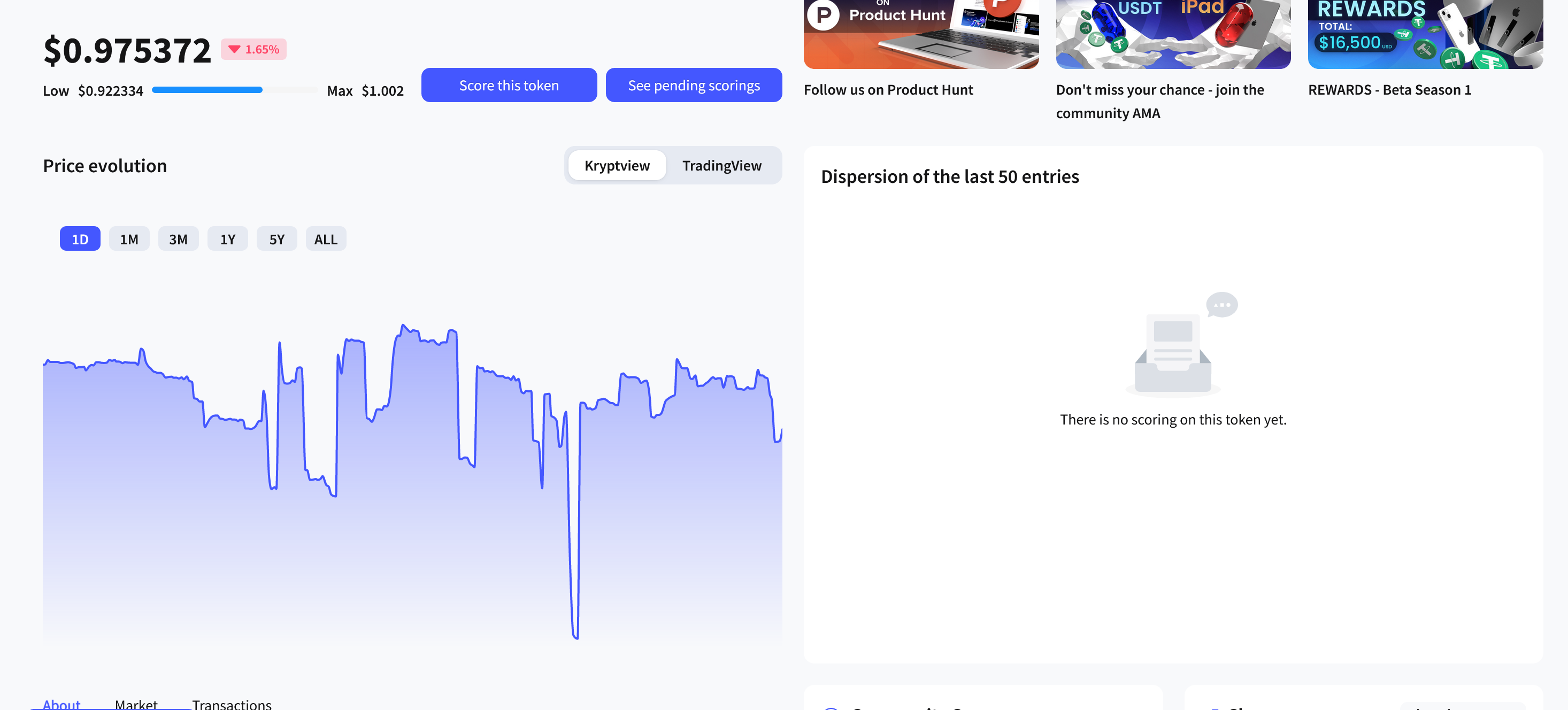 What is Kryptview?
Kryptview is a peer-to-peer scoring platform for cryptos. Data is user-generated, peer-reviewed, and structured. Anyone contributing to the platform gets rewarded in $KVTs.
KryptView on CoinMarketCap https://coinmarketcap.com/currencies/kryptview/ico/
They will have an ICO in March 2023
More information: https://ico.kryptview.com/
(DYOR - Not financial Advise)
---