An Escape Route For Nigerians: Freeze your App and save your Crypto
---
After the last drama I had with Nigeria Police about Cryptocurrency sometime in July, I must say that I learned a valuable lesson. And this lesson paid off over the weekend.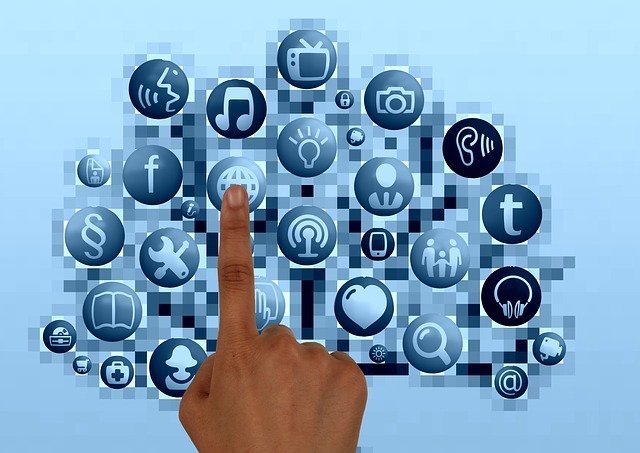 You must have heard that some countries are not friendly to Cryptocurrency. Nigeria is one of those countries.
It is already a fact that Nigeria is filled with many Crypto enthusiasts, in addition to the fact that many Crypto projects are changing the life of Nigerians for the better. But this isn't seen as a good development by the government.
For the record, I won't bore you with Chronicles of the inhumane and controversial decisions that have been taken by the Nigerian Government in their attempt to cripple the smooth operation of cryptocurrency within the country. You can get all that via a simple google search.
---
So, what's the big news? What do I have to say?
---
I just want to share what every Nigerian need to know and subsequently practice to reduce their chances of being harassed by security operatives.
You do know the type of country you live in, eh? It's a place where a uniformed man can delay a bus for as long as they want just because they want their hands to be greased. At the moment, they target youngsters who seem to be involved with digital currencies.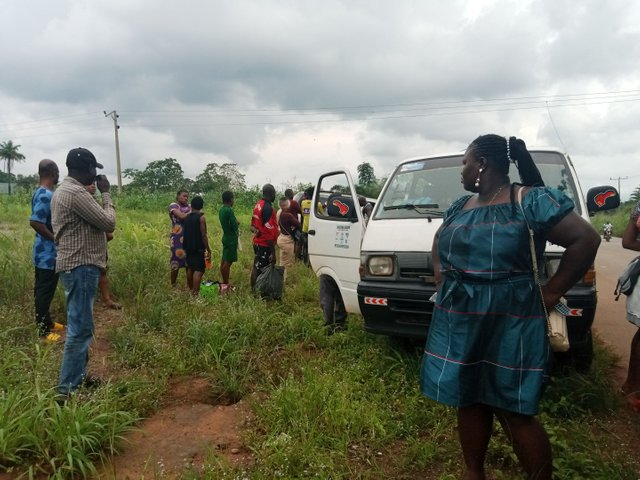 You can imagine how distressed these people are when they were cornered in a lonely route by desperate security operatives who would stop at nothing - until they get what they want.
What do they want?
They want your hard-earned money. It's as simple as that. Once they see any Crypto-related App, you would have yourself to be blamed. At that juncture, knowing your right wouldn't make a difference. You know what I mean, eh? They don't give a damn!
---
So, how on Earth are we supposed to move freely when we have stuff like Trust Wallet, Binance, and other Crypto related Apps attached to our phone?
---
If it's possible, you can back up your Crypto related stuff in another gadget. Of course, that gadget would have to be left at home. A laptop or tablet would do - as far as you wouldn't need to move around with it.
But then, you may need to do some quick buying or selling or staking when you are not at home. For the record, not many people have laptops and phones. They just have one gadget at their disposal. In that case, your best bet would be to FREEZE all Crypto-related Apps on your gadget.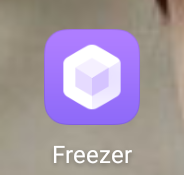 For clarity sake, please note that this was tested on Android and it works perfectly well. Upon further research, I got to realise that the same option is available on other phone brands. You just need to check the Home Screen and play around with it as you want.
The good news is, freezing an App via this option, would not harm the App or information contained on it in any way. All your login details will be retained whenever you choose to unfreeze the Apps. And it's all a matter of SELECT & CLICK. It happens within the twinkle of an eye.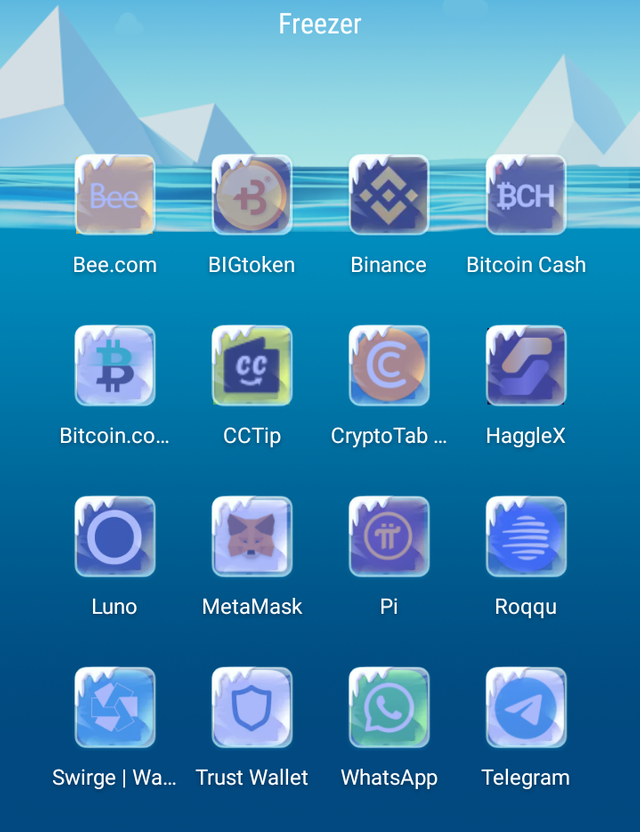 Just like what you are seeing on the image, all frozen Apps will be moved out of your App drawer and held tight in the FREEZER.
Don't mind WhatsApp and Telegram, they are just noisy neighbours. Hehe
---
There are more sophisticated ways to hide your Crypto related Apps from the Eagle eyes of our desperate security operatives, but this works well. As far as they don't end up creeping up to your FREEZER.
Thanks For Not Missing Any Full-stop Or Comma
Image Source 1
Other images are taken by me
Posted Using LeoFinance Beta
---