Singapore Court Gives Zipmex a Three Month Moratorium
---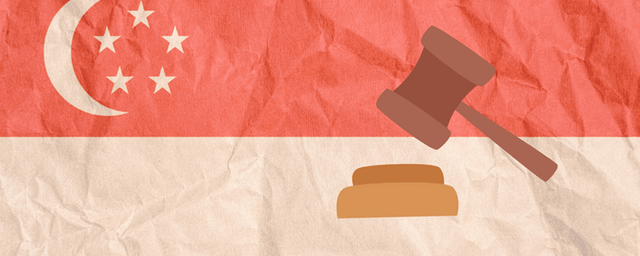 Photo Source
The crypto lending industry has experienced significant liquidity challenges, due to lenders' inability to offer complete liquidity on assets that were lent out at the same time during the large bear market of 2022. In the midst of the turmoil, Zipmex announced in July that it has US$48 million (S$66 million) of exposure to Babel and US$5 million with Celsius. As a result, it became the most recent sufferer of a crypto crisis brought on by the failure of the TerraUSD stablecoin.
[Alalade, J. Singapore Court Provides Over 3-Month Creditor Protection for Zipmex Cryptocurrency Exchange. (Accessed August 15, 2022); see also, Nagoda, K. The Contagion Claims Another Victim - Zipmex Files for Bankruptcy in Singapore. (Accessed August 15, 2022)].
"Justice Aedit Abdullah gave each of the five Zipmex entities a moratorium until Dec. 2. That will shield the companies from potential creditor lawsuits. The firm operates out of Singapore, Thailand, Indonesia and Australia and was seeking a five-month protection from creditors to form a restructuring plan" [Ghosh, S. and Ossinger, J. Singapore Court Grants Zipmex Three-Month Creditor Protection. (Accessed August 15, 2022)].
"Zipmex stated that the company is 'exploring multiple routes' to get funds in a statement dated Aug. 2. After signing a memorandum of understanding (MOU) with two investors, it declared that it is speeding up the due diligence process" [Alalade, supra]. Specifically in this regard the Zipmex statement provided:
Zipmex is exploring multiple avenues. Firstly, Zipmex is working towards the return of assets from Babel Finance. Secondly, we are in advanced fundraising conversations which will allow us to re-enable Z Wallet transfers. As it stands, Zipmex has had discussions with multiple reputable, and large-scale investors and has signed a Memorandum Of Understanding (MOU) with two investors. As we know this is time-critical, Zipmex and its investors are expediting due diligence as much as possible to bring forward a resolution for customers. At the same time, a current Zipmex shareholder who still firmly believes in the Zipmex business made an additional investment into our native Zipmex Token (ZMT), reinforcing investor confidence in the potential of ZMT and the Zipmex ecosystem. In addition, the development of ZMT is moving ahead in accordance with our Roadmap, as we have informed all our customers and the media.
[Zipmex. Official Statement from Zipmex. (Accessed August 15, 2022)].
Zipmex had asked for a five-month extension to protect the businesses from any legal action from its creditors, but Justice Aedit Abdullah expressed worries about the group's lack of communication with creditors, notably Thai consumers, on Monday, August 15 [...] While Zipmex's attorney observed that no Thai creditors have filed affidavits objecting to the group's application, Justice Aedit Abdullah stressed that more must be done to engage them. The judge emphasised that they have not held a town hall with creditors. 'It is not enough to say that no objections were received, because if we are dealing with lay creditors, it will be difficult for them to file affidavits in Singapore. And I also appreciate that there might be language issues… Nonetheless, they have an entitlement to object and to make it known what their concerns are,' he said.
[Alalade, supra].
Zipmex Pte CEO, Marcus Lim, is facing some heat with this situation as some investors are calling for his resignation. "Some shareholders and potential investors in Asian crypto exchange Zipmex Pte are urging Chief Executive Officer Marcus Lim to step down over management decisions they argue led to a severe cash crunch, people familiar with the matter said [...] One large Zipmex shareholder has written to Lim asking him to resign, citing a loss of trust among partners and the fallout from the Babel exposure, one of the people said. It wasn't clear how many investors support the effort to remove Lim." [Bangkok Post. Investors In crypto exchange Zipmex seek CEO Lim's resignation. (Accessed August 15, 2022)].
"A slew of digital-asset companies worldwide have been hit by a rout in the crypto sector this year that's only just begun to stabilize" [Ghosh and Ossinger, supra.]
Cryptocurrency lending is a type of crypto service that allows borrowers to use their crypto assets as collateral to get loans in fiat currencies like the U.S. dollar or stablecoins like Tether (USDT). The practice allows users to get money without having to sell their coins and repay the loan at a later date. The crypto lending industry has faced massive liquidity issues amid a major bear market of 2022 as lenders became unable to provide full liquidity on assets that were lent out at the same time. According to some industry observers, crypto lending is still able to survive the crisis but it needs to get rid of the maturity mismatch problem.
[Partz, H. Zipmex gets 3-month protection in Singapore amid halted withdrawals. (Accessed August 15, 2022)].
Posted Using LeoFinance Beta
---