What is EOS and EOSIO used for?
---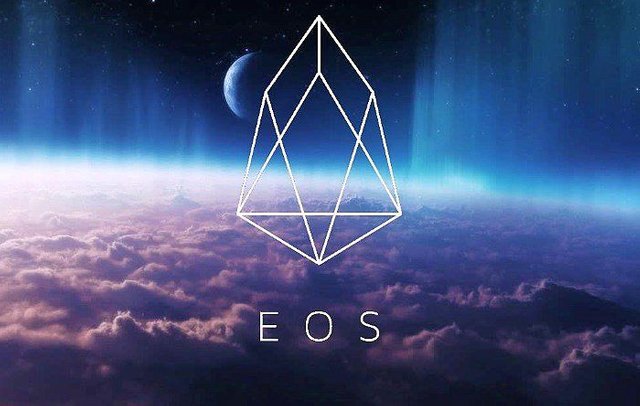 Photo Source
INTRODUCTION
At present, EOS or EOSIO is the most widely used blockchain platform in the world. All the decentralized applications built on the blockchain offer services with real-world utility and benefits. EOS is leading in terms of the development of gaming and gambling applications/software and a wide range of other applications for purposes such as ride-hailing, music sharing, fitness tracking, digital payment and more.
[Leewayhertz.com. WHAT IS EOS?. (Accessed November 28, 2021).
In this subsection of the Leo Finance EOS Coin Guide, let's delve into fully answering the question: What is EOS and EOSIO used for?
WHAT IS EOS AND EOSIO USED FOR?
The EOS ecosystem provides the necessary support which enables businesses to create blockchain based applications in a manner similar to the creation of web platform applications. The protocol provides businesses with access, authentication and communication between created decentralized applications and the general internet.
The EOS protocol provides a platform which is scalable and secure and capable of running thousands of transactions per second. It provides a functional platform for web service delivery in such areas as: EOS smart contracts; cloud storage decentralized applications; authentication of users; etc. The most significant selling points surrounding the EOS protocol include: the complete removal of transactional fees; and, the available capacity to process millions of transactions per second.
Likewise EOS provides usability tools for the purpose of making the developer's job simpler in the creation and maintenance of applications. Such tools include: a toolkit for interface development; self-describing interfaces; declarative permission schemes; and self-describing database schemes.
EOS specifically provides the ability to create custom permission schemes adaptive to numerous business applications through its comprehensive systems. A developer, for example, may include a custom permission within the EOS smart contract to provide protection for a specific feature thereof. Likewise, authorities necessary to use an EOS smart contract function may be split across various accounts each bearing varying authority weights.
Furthermore, each and every decentralized application built on the EOS blockchain protocol is fully upgradeable. Developers may authorize users to deploy code fixes, add or change code features, and change the application's logic.
EOS.IO boasts of it's ability to support thousands of business decentralized applications in the absence of any performance system bottlenecks. The platform achieves this by utilizing parallel execution as well as asynchronous communication methodology throughout the entire network. The system's efficiency is also boosted through use of separate modules involved in the mechanisms within the decentralized applications.
REAL USE CASES FOR EOS AND EOSIO
Presently there are more than 500 decentralized applications created and/or deployed on the EOSIO platform. These decentralized applications are in the genres of: gambling; gaming; exchanges; finance; social applications; marketplaces; utilities; as well as others.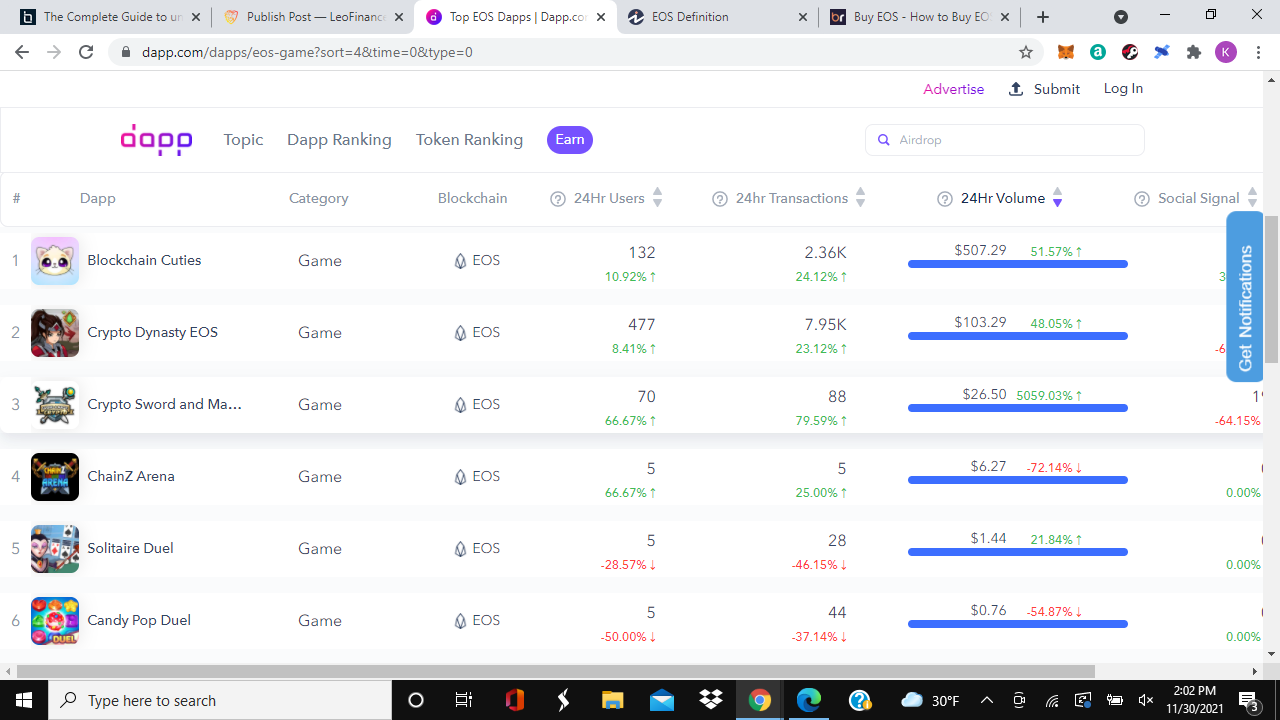 Photo Source
Most of the applications on the EOSIO network at this time are in the areas of gaming and gambling. A plus for the system is that there already exists thousands of users for these EOS decentralized applications.
One of the more famous and well known decentralized applications on EOSIO outside the gaming and gambling genre is Everipedia. This application in essence is a decentralized version of Wikipedia and is particularly useful in countries that have banned Wikipedia and further suppress the dissemination of information.
CONCLUSION
It appears that the EOS/EOSIO ecosystem possesses future potential. One must remember though, this project is in its embryonic stages. Nonetheless with all its offerings, EOS/EOSIO is sure to fascinate the cryptoverse for years to come.
Posted Using LeoFinance Beta
---