Let's talk about EDS Tokens - Passive Income on Hive Blockchain
---
If you keep an eye on my blog then you know that I am slowly but steadily building Building My Own "Passive Income Empire" on Hive Blockchain.
I decided to invest in different pasive income tokens built upon Hive like BRO, LBI, INDEX and UTOPIS instead of going all in in one token and it's working pretty great 'till now.
There is one token I didn't include in the list above though cause it's the one I wanna talk to you about. It's called EDS and it's one of a kind.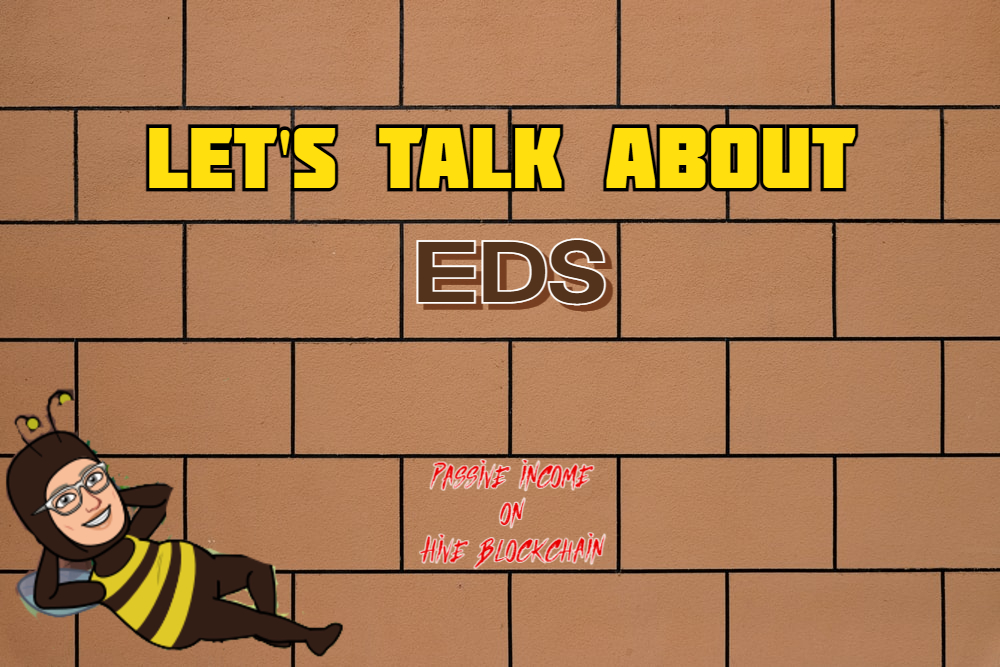 I've been holding EDS for months now and I got to admit that's been treating me really well. I'm earning Hive weekly just for holding EDS in my Hive wallet and @eddie-earner, the folk behind this project recently announced the EDS Miners.
I am hodling EDS for the long-term so I decided to buy 20 Miners for 10 Hive each. I've already shared a blog explaining why I bought these EDS Miners so go take a look if you are interested
---
My EDS Plan
My plan with EDS token is really simple actually. I just hodl them and keep earning that passive income every week while at the same time re-investing those Hive I earn and buy more EDS Miners.
Why
Take a look at how many EDS Tokens I've earned the past 10 days just for staking my EDS Miners on Hive-Engine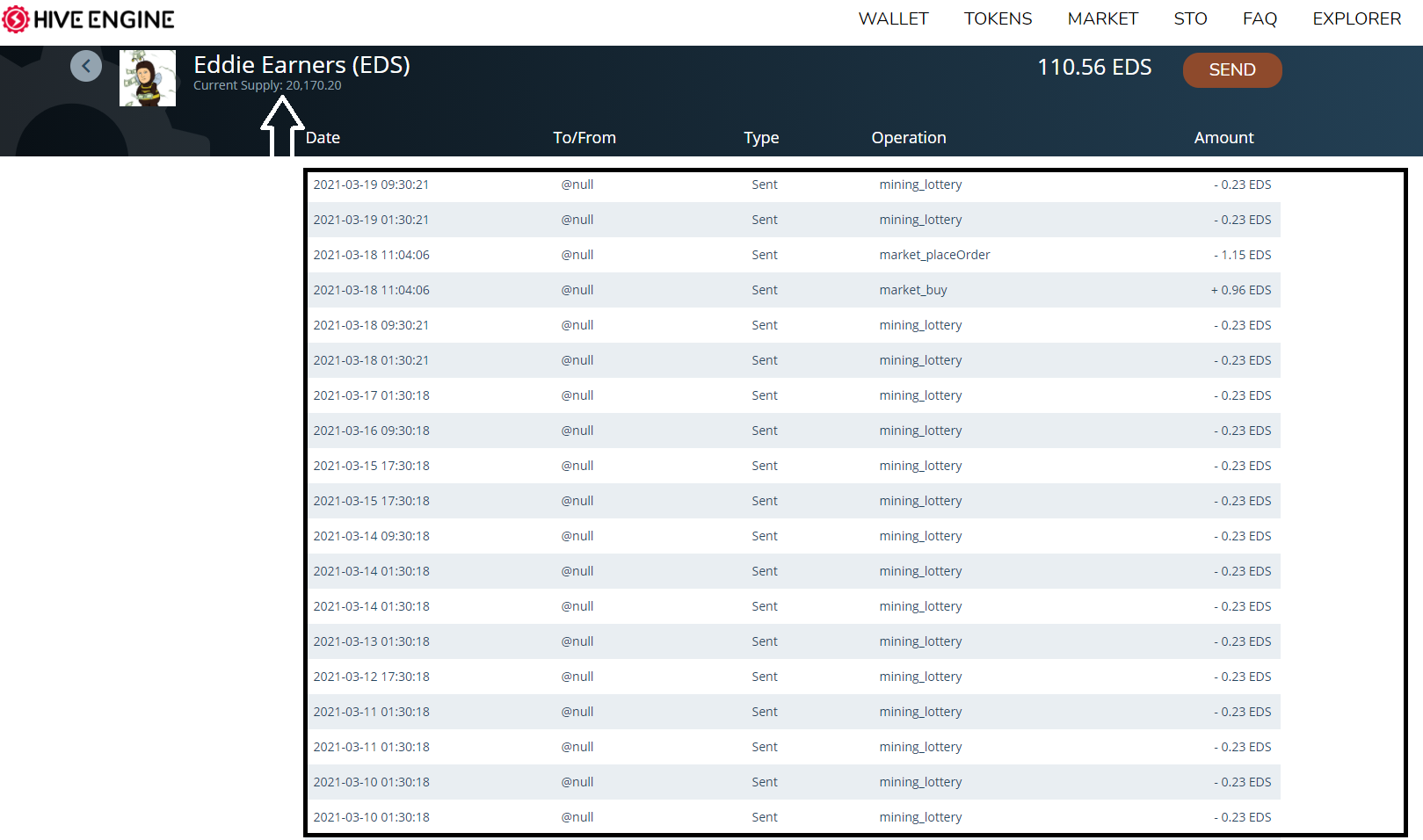 More than 4 EDS earned in exactly 10 days thanks to EDS Miners which can be sold for 5 Hive (1.3 Hive/EDS) in total. On top of that, I keep receiving my weekly Hive payments for holding those EDS Tokens and in my sweet surprise, this week's payment was much bigger than the previous one.
Take a look at my last 3 EDS payments and do the math
2 Weeks ago


1 Week ago


This week


WHAAAAAAAT
I am now earning 0.1 Hive more than 2 weeks ago and my passive income will only increase as long as I keep stacking those EDS and buying those miners who earn me more EDS. EDS current supply is only 20,170 tokens so earning 4 of em in 10 days is HUGE!
Building My Future
This might now seem like a huge return to most of you but I as I told you I like to think long-term.
In an ideal future scenario in which Hive is worth $10, my weekly payment was gonna be around 3$ every week just by hodling the EDS I have right now. If I keep stacking those EDS like I do now and Eddie-earner's plans succeed then I bet I am gonna be earning WAY MORE than that.
Patience is a virtue and lucky me, I have a ton of it! I am trying to build a passive source of income that will help me live the future life I dream of and Hive is the ideal place to do that.
The day you plant the seed is not the day you eat the fruit
---
Thank you all for your support
As a full-time online hustler, supporting my content allows me to keep doing what I love.
Much love to everyone and always have fun.
@Knowhow92
---
Earn Crypto For Your Content (Affiliate Links)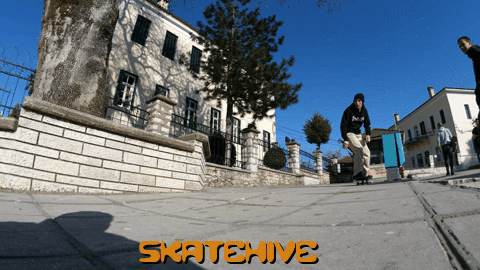 Find me Here
🏡 Hive: https://www.peakd.com/@knowhow92
🏡 Torum : https://www.torum.com/u/knowhow92
📹 Youtube : https://www.youtube.com/channel/UCJTNnvAHca8jcxaBpWn-bzA
📱 Twitter : https://twitter.com/theocharis_ch
☀️ Lbry : https://lbry.tv/@knowhow92:d
📷 Instagram : https://www.instagram.com/haris_housos/
☕️ Ko-fi : https://ko-fi.com/knowhow92
Posted Using LeoFinance Beta
---