James Harden is Your Eastern Conference Player of the Month for February
---
You Heard it Right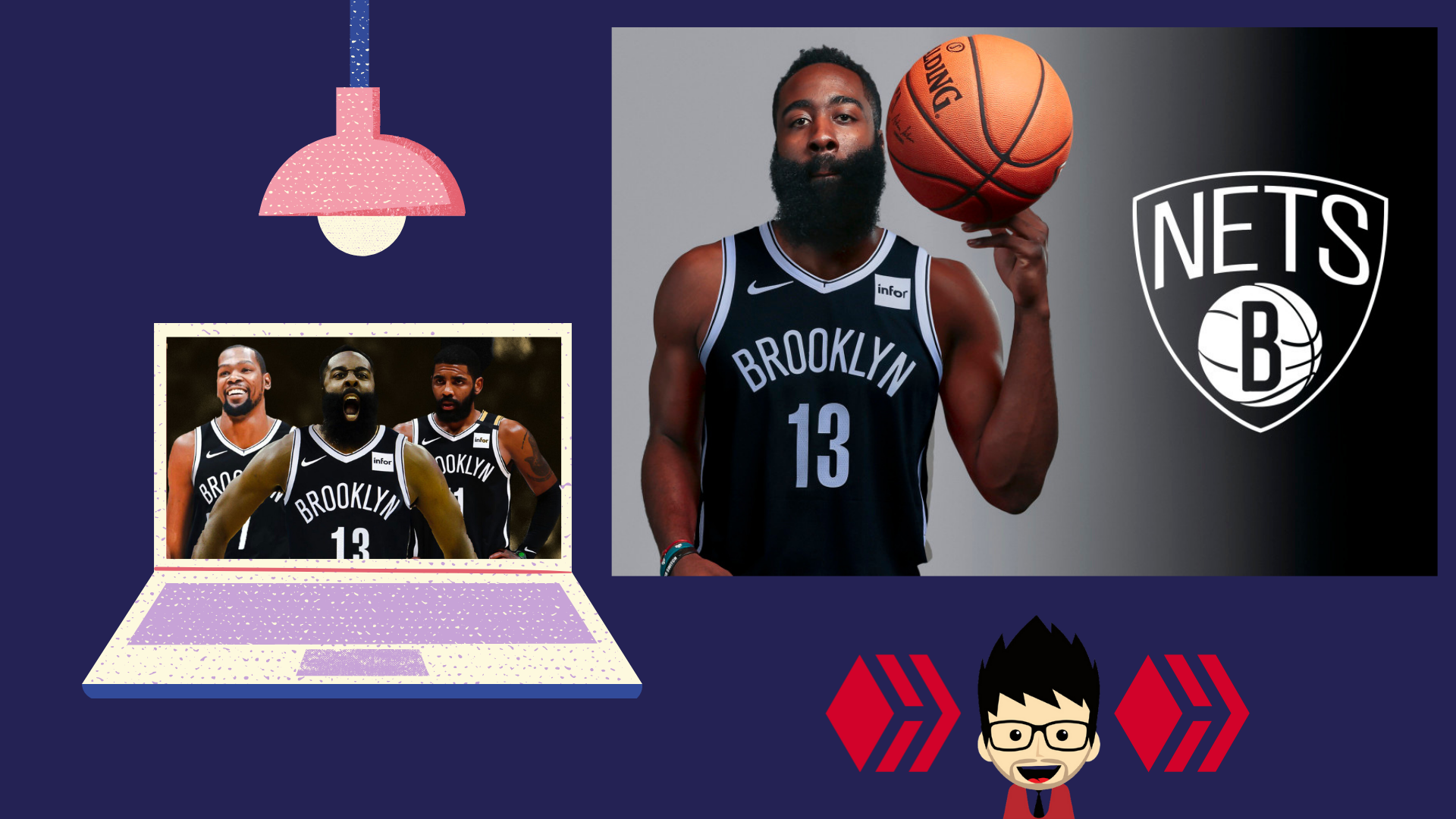 This newly traded Brooklyn Nets star, a former superstar Houston Rockets is now rocking the NBA and even awarded as the "Eastern Conference Player of the Month" for February. With Harden's addition to the Nets, their win-loss ratio rose to 16-7 from their previous 7-6 record. With the recent successful runs, Brooklyn Nets are now 2nd in the NBA Eastern Conference standings, tying with Philadelphia 76ers with 23 wins, only having 1 more loss than the 76ers.
This man is crazy in numbers and his performances are of top Caliber. His feud with his former Houston Rockets has been a blessing for the struggling Nets even though they were having Kevin Durant and Kyrie Irving on their Line up.
What's with James Lately?
I truly believe this time with Nets, he knows his role well and he's matured enough to understand that you can't win a championship by yourself and that it's always not you to be the star of the show. Guys like Kyrie Irving and Kevin Durant are reliable offensive players that have Championship experience. This is exactly the reason why James Harden had adjusted his game into a point-guard position.
As a matter of fact, they talked seriously with Kyrie about how they'll handle their positions since both of them are used to with the shooting guard position. After that serious talk, they had agreed James Harden will take the PG position while Kyrie will get his comfortable SG.
It's not surprising that Harden delivers, averaging 25.3 PPG, 49.0% FG pct, 41.9% 3-pt pct, 8.7 rebounds, and 11.3 assists. Imagine that stat for a point guard!
What's Amazing About Him with Nets?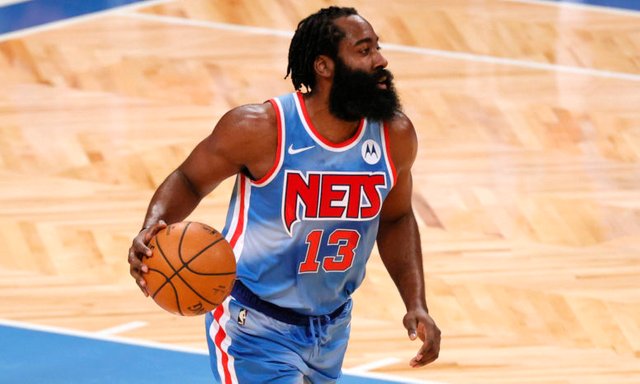 Image courtesy of thespun.com
The best thing I find about James Harden with Nets is that despite those crazy numbers, he provides overall leadership to this team, he creates chances for his teammates, and the team has played in cohesion. You'll never see a frustrated face in Brooklyn now, everyone wants to contribute to the team.
In fact, Deandre Jordan was aging and he's been rarely used by the Nets before the arrival of Harden but because he brings out the best of his big man (the likes of Clint Capela and Dwight Howard). Deandre Jordan now has become a very useful big man for the Nets. He brought Deandre Jordan back to his old game in his former team Los Angeles Clippers.
He also finds key passes for Joe Harris, the leading 3-pt shooter in the NBA this season. He makes sure he always finds Harris because he knows that man has the highest possibility of scoring an easy three for the game and it is evident because Harris has been a consistent contributor to the Nets offense.
Best? Kyrie and Durant love him! They absolutely appreciate what James Harden is doing for the team and they're doing their part too. Gone are the times that these players are highly criticized because they always want the ball. Now is different, they're finding the best offense that delivers. Kyrie is happy, durant is happy, Harden is happy, coach Steve Nash is happy, and everyone in the team is happy!
---
There's No Need to Change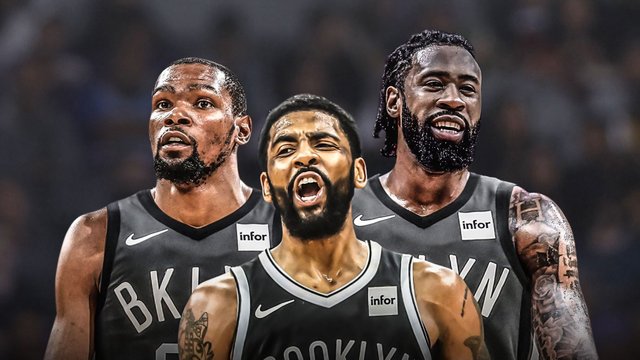 Image courtesy of Hiptoro.com
The current James Harden is what everyone wants. He's truly appreciated by the people all around the world and I bet Houston misses him. They missed a player that can deliver and it's just that they mishandled him.
Harden doesn't want to be traded. Who wants to be traded from a team that you've been through a lot so far battling top teams in the West like San Antonio Spurs and Golden State Warriors for years? It's just that the management missed so many chances in bringing the right players that Harden feels could help him get the Championship they dream of.
I believe coach Steve Nash was the key person behind Harden's transformation. His playmaking skills have been influenced by how Steve played before. If not one of the best, the best Point Guard of all-time guiding the current best Point Guard in the league.
---
Thank you for Taking the Time to Read.
I appreciate you dropping by this post and I want to let you know that this is made because I've been following Harden and the Nets for most games. I've watched Brooklyn's highlights in every match ever since James Harden arrived. That painful loss against Washington Wizards and that lucky escape against Boston and Clippers were so far the best games they've played this season.
See you next time! :)



Posted Using LeoFinance Beta
---