"Vote LeoFinance Witness" Artwork - 3 x Page-Dividers + 4 x Banners (Footers)
---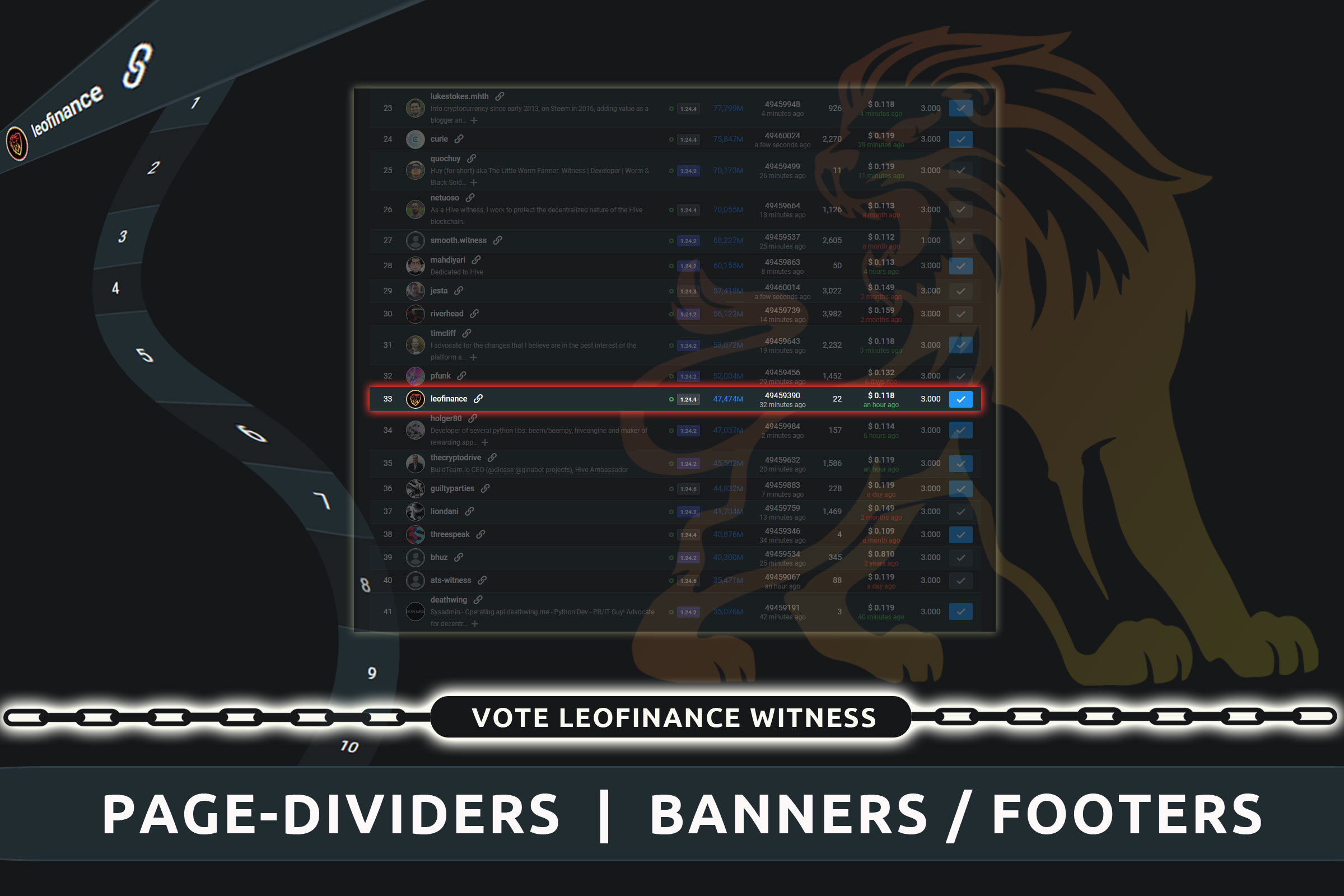 This is a post in support of the LeoFinance Witness on the Hive blockchain.
I offer the community a selection of LeoFinance-themed "Vote LeoFinance Witness" artwork in the form of page-dividers and banners/footers. The idea comes from @behiver's post: LEO Finance banner design challenge for @leofinance witness.
The intention is to raise and spread awareness of the fact of the LeoFinance Witness (currently ranked 33) and to encourage folk (at the very least those who benefit from the LeoFinance ecosystem) to cast a vote for LFW if they haven't already.
This artwork, as always, is for folk to use as they wish. Each image has a width of 2400 pixels. The page-dividers are *.png images and have transparent backgrounds.
If you'd like to look at some alternative LeoFinance Witness artwork, checkout the comments section of @behiver's post for some cool designs by @st8z and @eirik.
3 x Page-Dividers:



4 x Banners / Footers:





Other posts by me with LeoFinance-themed artwork for anyone to use:
Thanks for visiting 🙏
Barge (@krunkypuram)

Posted Using LeoFinance Beta
---