HIVE: A Community for LIFE (C/LIFE)
---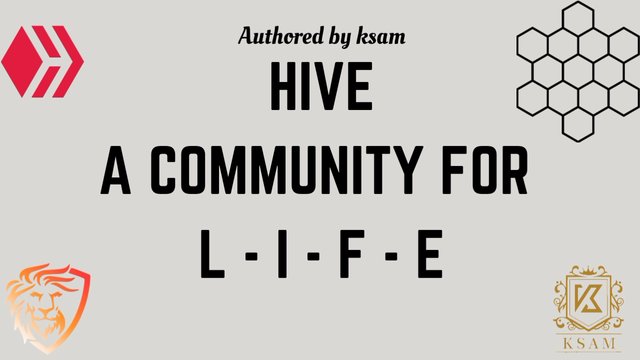 ---
C/LIFE
---
My journey on Hive has been an interesting one amidst the obvious challenges I had/have.
Each moment I spend on Hive, I am well assured that I will benefit in various ways: ranging from consuming well researched and educative write-ups, to informative articles, entertaining pieces, and motivational or inspirational write-ups, as well.
I also get to mingle and relate with people in different locations who share somewhat the same ideologies with me or love a specific niche, just like I do.
With this, Hive has created life in life; it has created a SHARED LIFE for all who share the "Life" to partake of this "shared life" and "share" their own sides of the "life."
It is a home for us to share these ideas and collaborate. Thus, I choose to call HIVE a Community of LIFE, C/LIFE (just how Hive tags every community).

---
C / L - I - F - E
---
To me, Hive is not just a Community of LIFE, it is that and more, and that is why I love Hive.
I chose to recreate the C/LIFE as an acronym to represent the reasons why I love Hive.
Hence I'll like you to know that I love Hive Because of the following reasons:
L - Learning Ground
I - Informative Platform
F - Friendship Point
E - Earning Possibilities (countless)
C/ Connecting the World
Hence the C Connects the LIFE - C/LIFE
---
1️⃣ LEARNING GROUND
---
Hive is truly a learning ground. With the amount of resources available on Hive and personnel willing to dedicate their time and attention, one can learn skills to walk through life.
Hive can teach you to be disciplined in life, to be civil, responsible, time cautious, to be resourceful, to kick against any form of theft and to be original.
It is truly a learning ground for growth and development; a ground where you can harness your skills, hone your creativity and get better at what you do.
Truly, learning on Hivs opens the possibility for growth, progress progress, and progress!!!
---
2️⃣ INFORMATIVE PLATFORM
---
Hive is a spot where you get well researched and accurate Information on different niches.
There are amazing authors and content creators on Hive. These amazing creators take their time and attention to create wonderful pieces containing useful information for the consumption of their readers.
Hence, each creator tries his or her best to give the best quality in a most creative manner. Although some creators tend to be lazy by creating contents with little or no information and less quality, these set of creators are sometimes flagged down, muted or poorly rewarded.
---
3️⃣ FRIENDSHIP POINT
---
HIVE HAS GIVEN ME LOTS OF FRIENDS
Thanks to Hive, I have made new friends who have become more than just online friends. We have extended the relationship from mere Friendship for Hive to Friendship for LIFE.
If I were to mention the number of friends I've made on the blockchain I'll tag a multitude of people... hahaha
In the same way, many of us also have this same experience. With this, I can say for certain that if @starstrings01 were to get married soon Hive Nigeria, Hive Español, and many others will be highly represented.
Star, WHEN MARRIAGE?
---
4️⃣ EARNING POSSIBILITIES
---
Hive opens you to a vast opportunity for earning. When you study and understand the Hive Ecosystem, you'll discover that you can create various streams of income from your Hive activities. You can do the following:
Earning HP Author and Curation Rewards,
Earning HBD author reward,
Winning Contests
Tribal Tokens (author and curation reward)
Annual Percentage Rate Interest on Savings and HP
Liquidity Pool
Staking
Investing in good projects
Hive Blockchain games and its various streams of income

Splinterlands
Dcrops
Rising Stars
---
5️⃣ CONNECTING THE WORLD
---
Indeed, Hive connects the world!
It connects Nigerians with Venezuelans, Indians with Ghanaians, Spanish with American. It connects the individuals together; connects the countries together and brings everyone together at a plane position to create ideologies and establish relationships.

---
HIVE CONNECTS L-I-F-E
---
Yes, HIVE connects the world. Hive also connects the LIFE.
In Hive, we have a community that provides a learning ground; connecting us with the materials and the personnel to teach those willing to learn.
Hive also connects us with the load of information from original and creative creators.
Hive connects us to people, whence we make friends.
Hive connects us with Possibilities to Earn.
HIVE CONNECTS US TO THE WORLD!

---
Designs created with Canva Mobile App
Screenshot taken from www.proofofbrain.io frontend
Links of some key terms from @leoglossary
---
Have you read these posts by me?
☆ DIARY OF A CONTENT CREATOR ON HIVE
☆ Did you know that there are more than 10 ways to Earn on Hive?
☆ SAY THANK YOU TO YOUR MENTOR ON HIVE
☆ Unravelling my Favourite Hive Author: The Story between the Storyline
---

---
I AM KSAM
---
I may not be your favourite author, but you can journey with me to help me develop my writing skills. I am always open to criticism, correction and learning 🥰.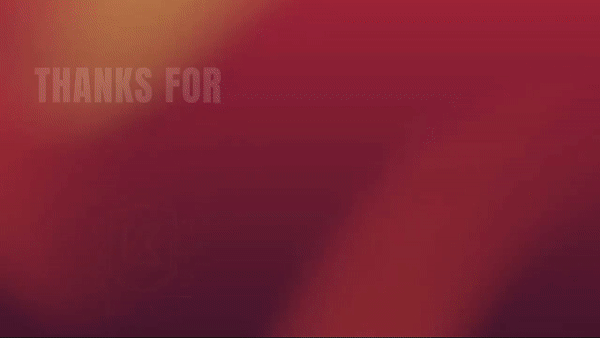 Posted Using LeoFinance Beta
---