Investment isn't Fun: The Conversation you don't want to have.
---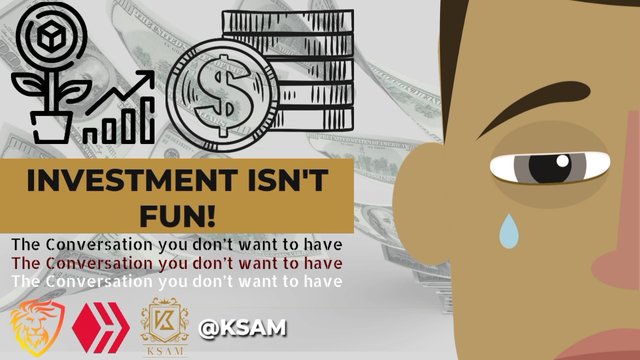 When I woke up by 5am today, I brought out my phone and opened my WhatsApp. There I saw a message from @onos-f sharing his plight on his investment experience.

---
HIS MESSAGE READS
---
Investment isn't fun. Yes, in fact, it is a discomforting and painful exercise. I will tell you the truth without mincing words!

How do you expect me to ignore the purchase of this wonderful wristwatch I've been drooling over to get for four months, and tell me to save up my money instead? Save it up, for what?

How would you tell me to rule Jordan Jumpman Pro Shoes out of my buy list because my only source of income is my 9 – 5 job and then you want me to invest rather than enjoy my money? If I die, of what use will it be? Do I look like a joke to you?

Isn't it better I enjoy my money as it comes now? To enjoy the present moment; the future will fend for itself.

Isn't it better I live everyday from hand to mouth? At least, I eat; at least, I survive; at least, I grow!

I don't understand why you are so worked up about this investment shit! What about if I don't get any returns? What about if I lose my capital? What about if I invest in scam?

Isn't it better I "mind my business"; work my 9 – 5 job and get paid; then use the money to purchase whatever I want?

---
"LOST IN MY THOUGHTS"
---
I don't know why it looks as though he is shouting at me, but I don't blame him; thats how he sounds most times he is short tempered and gets provoked easily.
Well,
I've been thinking of the best way to respond to his message, the best approach to take and the necessary points to highlight.
It will be a difficult one for me because I am also swimming in the aqua of similar mishap.
I've had my fair share of disappointment on investments' returns and I became prey to some scam "investments"; Ponzi, MLM and unproductive shitcoins.
Also, at some points I've also asked why the need to invest in an uncertain future when I can't afford my present wants.
Still yet, I try not to be discouraged in my quest to invest.

---
WHY/WHAT SHOULD I INVEST?
---
I see investments as having Plans for the future. In as much as we are uncertain about the future, and what it holds, would you rather you had a future where you have to beg for daily sustenance, when your investment today will nip it in the bud?
I bet you'll answer a No!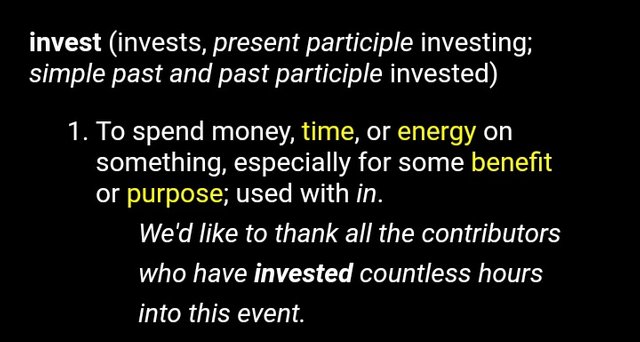 As gotten from the Wikitionary English Dictionary mobile application, investments is not exclusive to money alone, rather it also includes our time and energy for future benefit.
Hence, I'll identify 3 different things we need to invest in and why we should invest in them.
---
1. INVEST IN YOUR HEALTH
---
Did you see this one coming?
NO!
We underplay the importance of investing in our health, when it is in fact much more important than every other investments, except if we dont plan to enjoy the fruits/benefits of such investments.
Taking timeout, resting, eating good and healthy food, doing regular exercise and constant health checks are part of the ways we invest in our health. By doing this, we play our own part in living a healthy lifestyle, so that we can live longer without unnecessary sicknesses.
---
2. INVEST IN YOUR SKILLS
---
It is also crucial that we invest in our skills. This would mean that we take out time and energy to learn new skills, to develop old skills, to become professionals, and to get equipment that will enhance our productivity.
For instance, my brother @starstrings01 invested his time, energy and money into learning Web development. It has been a difficult ride for him, with lots of assessments and projects. He has to endure, learn and become a professional. The same with @khaleesii who is also following the same path in her unique way.
@wolfofnostreet also got an amazing mic that brings out the clarity and "pureness" of her Amazing voice.
@eugenia7499 has also been investing her time trying to learn how Hive works in order to become a better Hivian.
All these are different ways we invest in skills: either learning a new skill, building up/developing an old skill, or buying equipment to enhance productivity.
---
3. INVEST IN YOUR ECONOMIC/FINANCIAL LIFE
---
Finally, we all know how important and difficult this can be. We know how it involves sacrificing our present needs for future gains; our present satisfaction for generational wealth/future goals. Indeed, it comes at a great price, especially when we are struggling to make end meets.
Amidst this obvious sacrifice involved, it costs a great deal to identify real from fake investment opportunities. We should learn to curb our Greed when identifying real investment opportunities. When they appear too good to be true, ensure that you unravel the negative implications and ascertain if you can handle it (when it happens).
Investors are RISK TAKERS! So, be ready to take the risk if you want to tread along this path.
However, financial investments can be a life saver; it helps in solving our financial issues, to a large extent.

---
So this is just me thinking aloud. I still dont know how I'll respond onos-g's message.
I'll appreciate your help in the comment section below.
By the way, I got the message from onos-g not @onos-f 😅😅 Fictional Character
All designs were made by me using Canva Mobile Application.
---
Have you read these posts by me?
☆ Unravelling my Favourite Hive Author: The Story between the Storyline
☆ DIARY OF A CONTENT CREATOR ON HIVE
☆ Did you know that there are more than 10 ways to Earn on Hive?
☆ INFLATION: FROM THE LOCAL MAN POINT OF VIEW
☆ Buying, is not the Solution!
---

---
I AM KSAM
---
I may not be your favourite author, but you can journey with me to help me develop my "penmanship" skills. I am always open to criticism, correction and learning 🥰.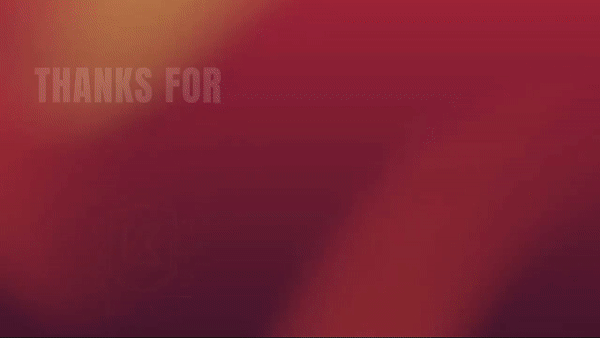 Posted Using LeoFinance Beta
---