Alien Worlds Battledome | Alien Worlds is Becoming an Actual Game
---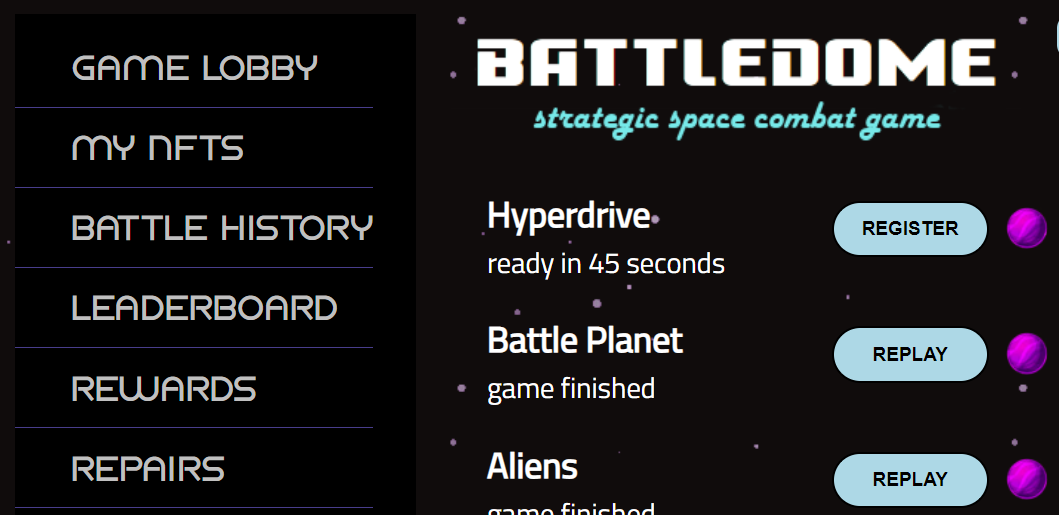 Alien Worlds Battledome
If you've followed me for a while, you've probably seen me write about Alien Worlds quite a bit. It's a WAX blockchain based NFT "game" that allows you to stake NFTs and mine a cryptocurrency called Trilium TLM. They recently added [governance] and before that, they added Missions. The missions really didn't add much of a gaming aspect to the project, and realistically is just glorified staking. You lease space ships for X amount of TLM and lock them in missions for X amount of time to earn NFTs/TLM. Don't get me wrong, I still actively do this because it's a click every now and then. I've been stacking TLM for a while.
So basically, everyone that has been on Alien Worlds up until now has been earning TLM and useless NFTs. Those NFTs are now able to be used in a 3rd party project called Alien Worlds Battledome. This is not an official Alien Worlds project, but was funded through the recently-launched Galactic Hub Grants program. Their whole strategy seems to be - fund community driven additions to the Alien Worlds Metaverse instead of just building the game they promised. What do I know, though? I've only been waiting for the Thunderdome for like 2 years.
Anyway - there is now a place to put those Minion, Character, and weapon NFTs to work. Luckily I haven't sold anything I've ever mined in the game so I have a few to play with. I know a lot of people just started selling everything they got, but not I.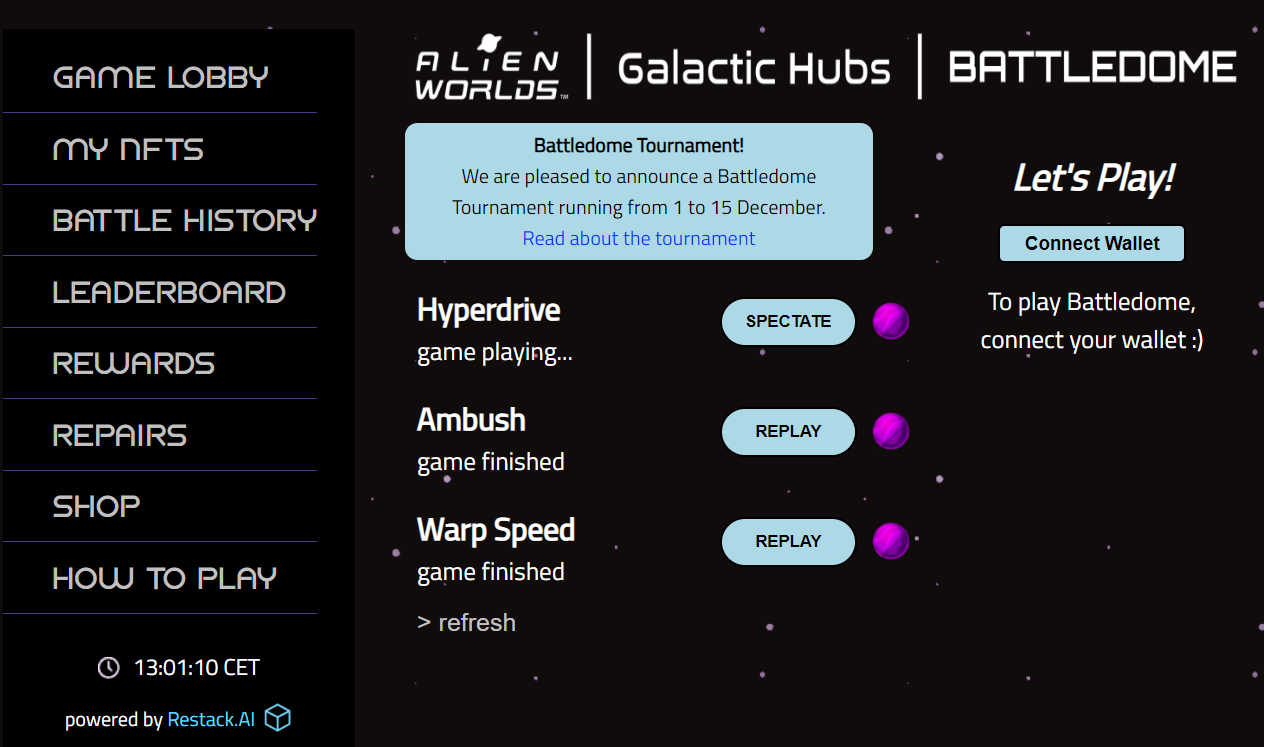 I won't go through the entire mechanics of how the game works because frankly, I don't really know. I do know that all of the calculations and such happen off chain then the results are sent to the blockchain. When joining a battle, 20 users will choose a Character, a Minion, and a Weapon to use. Then you choose an attack strategy such as "Attack strongest" or "Defense". Then you choose a Planet to fight for. Whichever planet you choose, you share rewards with others that chose the same. Everything after that is automatic. They are going to add support for Artifact NFTs at some point as well.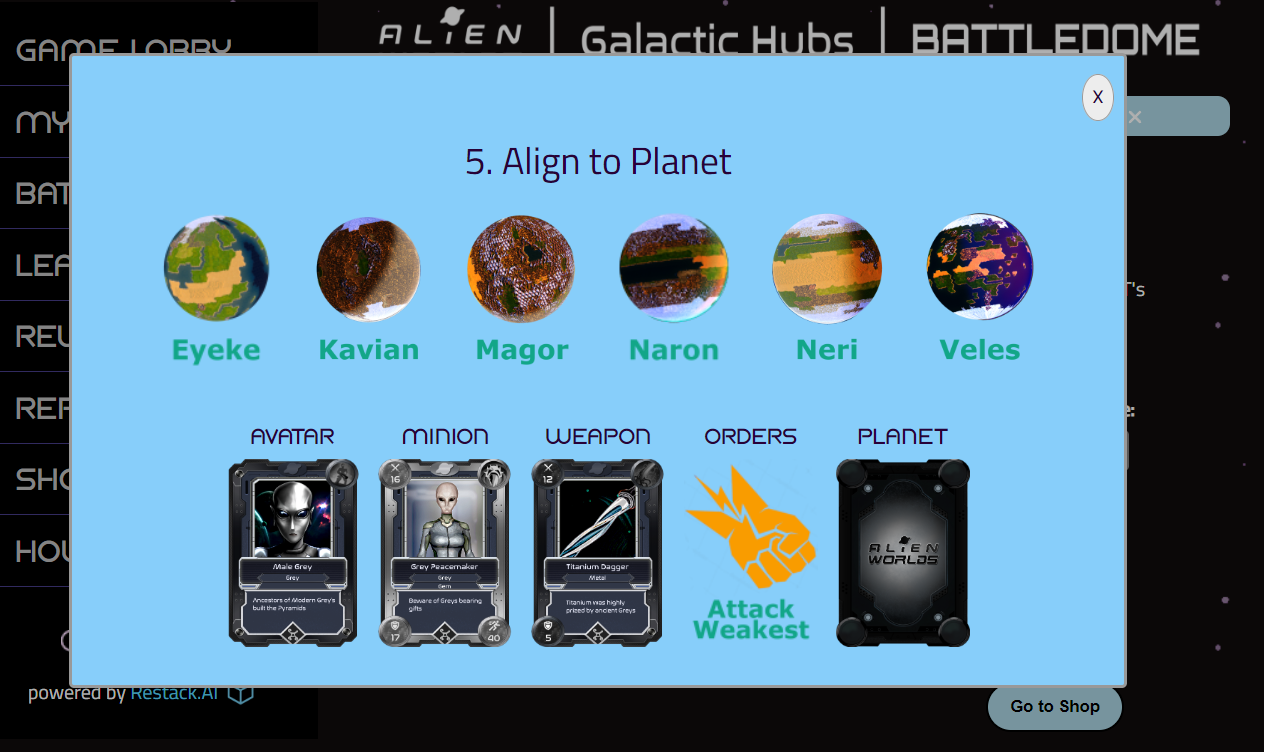 I'm really glad they decided to do this on the WAX blockchain and not BSC like the Missions. There's no transaction fees, and you can used WAX Cloud Wallet to play from anywhere. Battles happen every few minutes, and you can join as many as you have NFTs for. After you have registered and the game is full, it will happen automatically. Just like on Splinterlands, you can watch the replay of the game and see exactly what happened. Fun to watch if you're super bored and can even understand what's going on lol.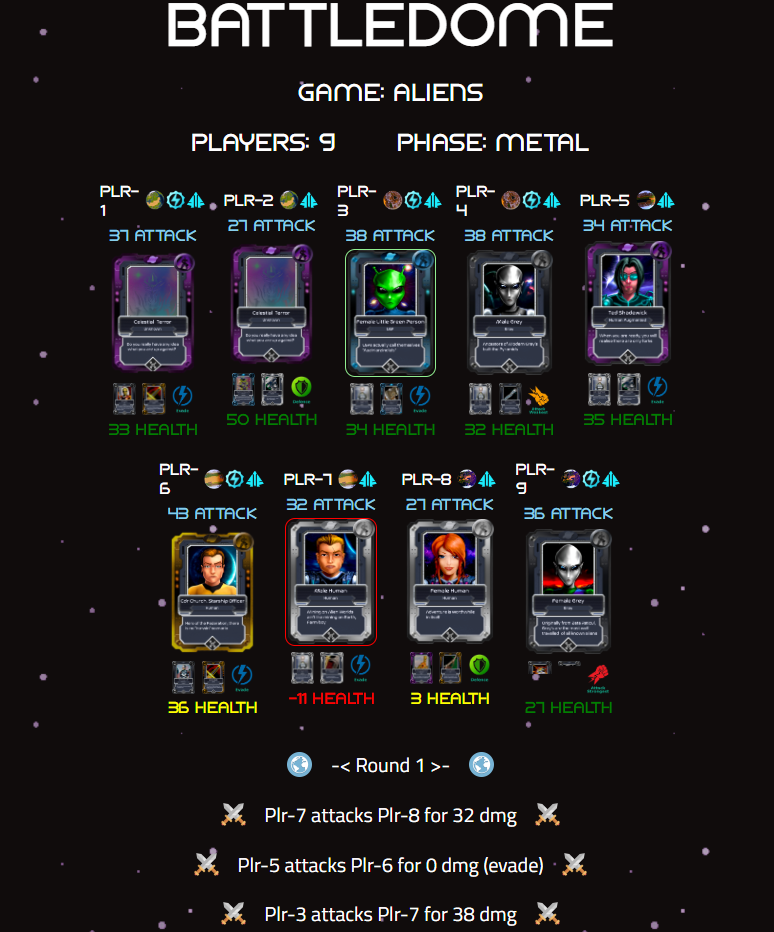 There's not much in terms of How to Play. They really need to release a tutorial so people can understand what is going on to build a strategy. This is just the beginning though, so surely that will happen. Every hour, different element NFTs are boosted, and rewards change monthly. When you lose a battle, your NFTs take damage which costs TLM to repair/heal. That's about all I know really, so trying to figure out the best strategy at this moment is going to be tough. I'd imagine most players are going to be very aggressive so maybe playing Defense is good for now. I dunno. We shall see. I do like that there's a sink for TLM here.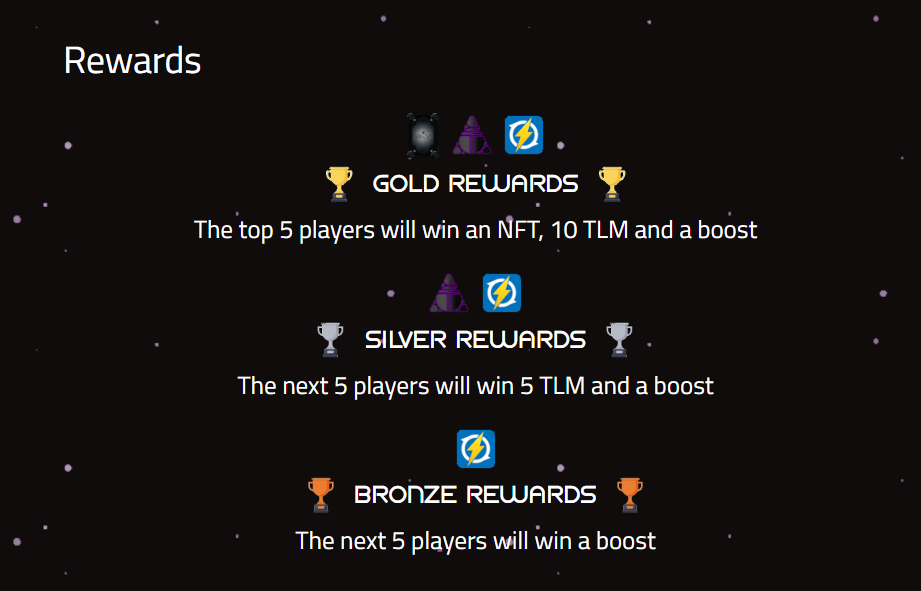 The top 15 players in each battle get different rewards, which is cool because that means only the bottom 5 are left empty handed. I have no idea how this works or really if it's going to turn into much. Use at your own risk. I'll be playing some games here and there just for shits and giggles. I'll more than likely just be burning TLM on repairs because I have shitty NFTs, but it's all good. I'm more interested in the gameplay. I think we're going to see more and more community built additions to the Alien Worlds Metaverse very soon.
Have fun using your NFTs!

Thanks for reading! Much love.
Wanna learn about all kinds of things you can do with the crypto you earn blogging on Hive? Check out my index - Learn Crypto Stuff for some fun educational crypto stuff.
Posted Using LeoFinance Beta
---