BlockFi - From Hero to Almost Zero
---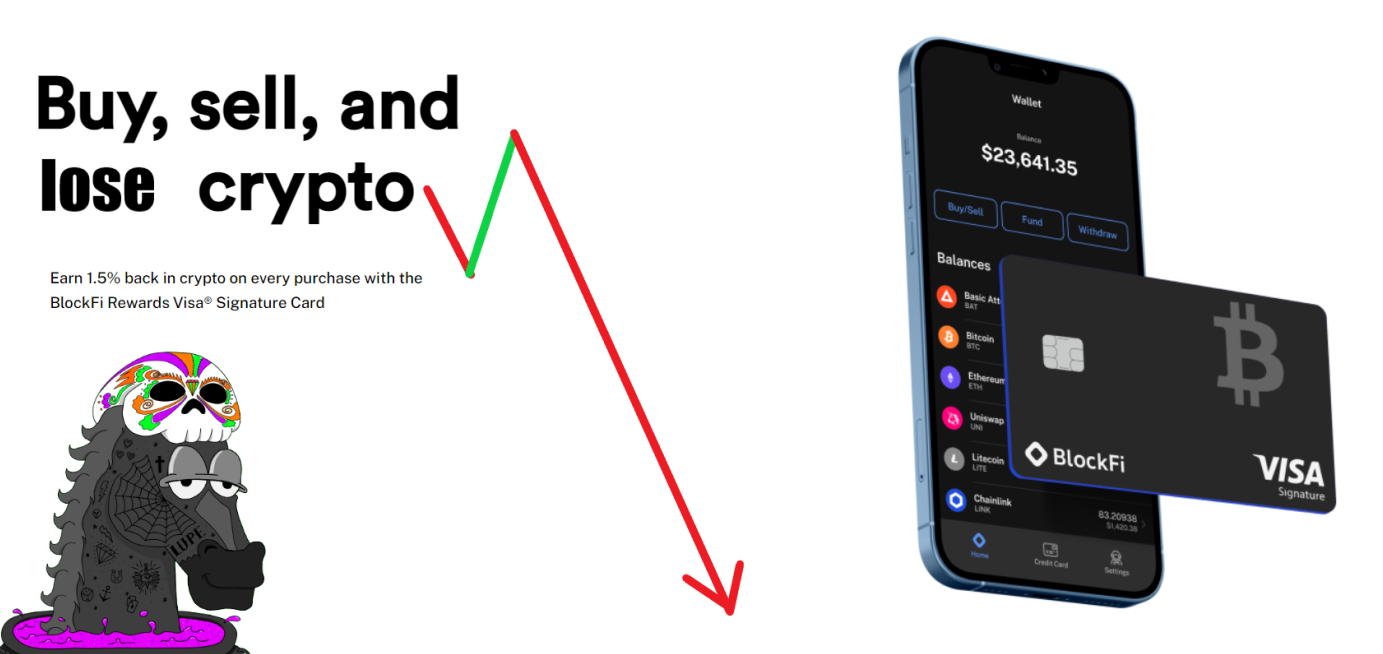 The bigger they are, the harder they fall.
The bear market claims yet another victim... Let's face it, we're in for a long bear market. This goes for stocks, crypto, oil, and everything really. I think we're in the early stages of a recession, but I also don't know shit about the economy so take that for what it's worth.
BlockFi is a crypto company that has been around for quite a long time, and while I've never personally used their services... Hundreds of thousands of people have been using their services for a long time. If I remember correctly, they were initially offering some kind of APY for holding assets in their wallet to attract customers.
Shortly after, they changed it to no yield on holding crypto in the wallet. Their focus product was offering customers loans at low APR if they provided crypto as collateral. "High net worth customers" could also negotiate rates for lending out their crypto to other users. Later they introduced the BlockFi Credit Card, offering 1.5% crypto back on all purchases. They even offered up to 10% crypto back at some stores.
You have to sit back and wonder... Where is all this yield coming from? How are they paying out to their customers' rewards?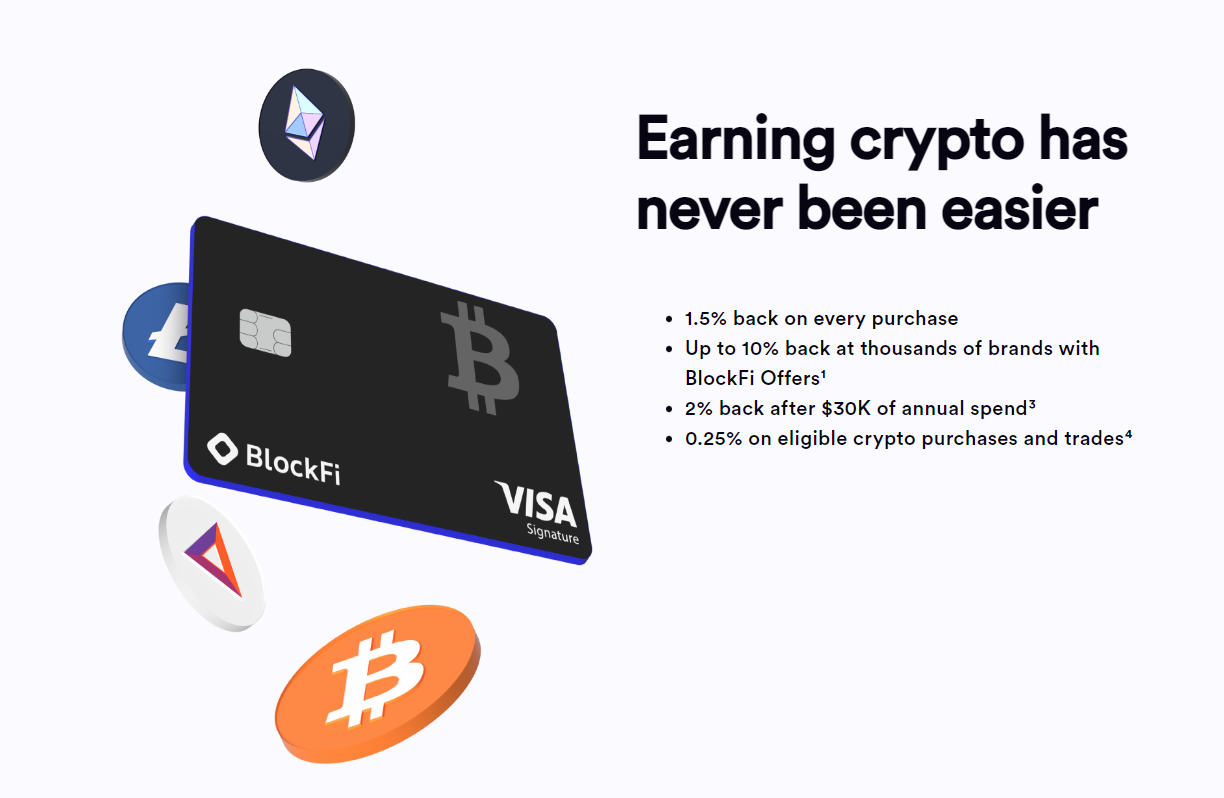 After their meteoric rise from nothing to a $5 billion valuation, the bear market hit. Things started collapsing. Celsius potentially became insolvent, not having enough funds to allow users to cash out. 3 Arrows Capital became insolvent as well, being ordered to liquidate. The whole market is in a panic.
All these centralized services started looking a little suspect. Turns out a lot of them were using their customers' funds to invest in other yield-bearing platforms to pay the yield they promised. Some of them over leveraged users' funds to a point of instability. BlockFi was no different.
After it became public that BockFi had exposure to 3AC to the tune of a $1 billion loan... They resorted to taking a $250 million loan from FTX to try and keep their customers whole. It's sad that companies like this continue to cannibalize themselves with giant loans because they're too worried about attracting customers with insane yields...
BlockFi then announced that it would be cutting its headcount of employees by 20%. Probably because it's becoming harder and harder for them to pay their employees.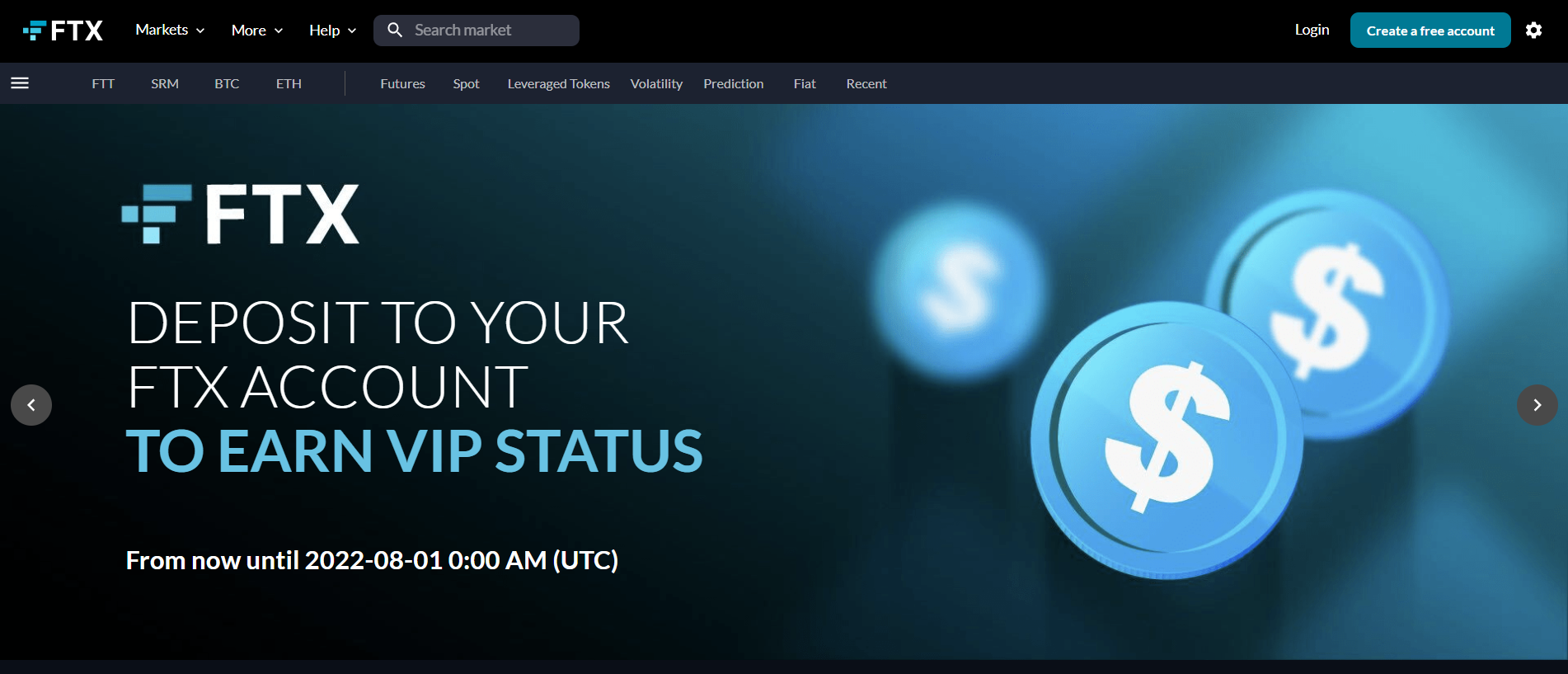 It seems inevitable now that FTX, one of the largest crypto exchanges that exists, is aiming to purchase BlockFi for a staggeringly low $25 million. It's starting to sound like BlockFi can't even afford the $250 million emergency loan they secured from FTX. This, I believe is the reason that FTX is making such a low ball offer to purchase the company. Can you blame them, though?
Offering $25 million for a company that's valued at nearly $5 billion is a big swift kick in the balls. A much deserved big, swift kick in the balls though in this case. I don't think BlockFi is in any kind of position to turn down this sort of deal. Sure they can try to negotiate it, but what leverage do they have?
They're in a massive amount of debt to FTX already... It's time for them to cut their losses, and count the buy out as a win. Otherwise, the company is going to crumble and be completely worthless. All of this is "market rumor" at this point though, so who knows what will actually happen.
I've got a feeling that FTX will absolutely acquire the company. At a 99% discount? Probably.
What do you think?

Thanks for reading! Much love.
Wanna learn about all kinds of things you can do with the crypto you earn blogging on Hive? Check out my index - Learn Crypto Stuff for some fun educational crypto stuff.
Posted Using LeoFinance Beta
---