Fire Up the NFT Blender & Have a GM | GM:FRENS
---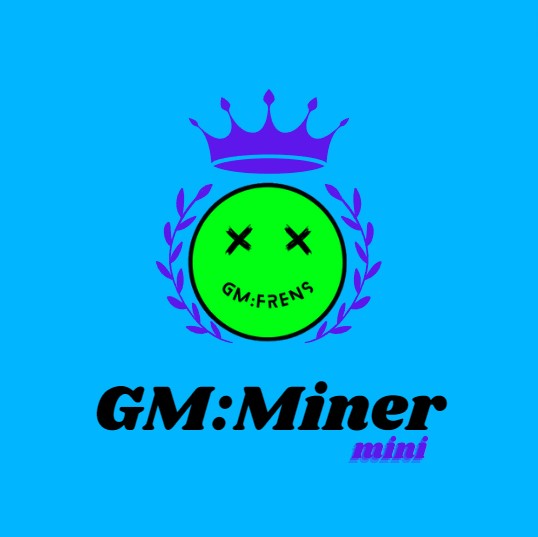 GM:FRENS
GM:FRENS is a cross-blockchain social NFT experiment that lives on the WAX & Hive blockchains. You mine GM tokens by using the #gmfrens tag on Threads, once per day. The whole idea behind the project is to encourage users to use Threads, and interact with one another on a daily basis. Hive is a very active community, and the LeoFinance community is always popping off. My goal with this project is to get every single Hive user to use Threads at least once per day. Outside of that - it's to grow the Threads side of LeoFinance exponentially. I encourage you to visit the brand new GM:FRENS website and register your WAX wallet today!
This project has been slowly evolving in the most community-driven way I've ever seen. This project is 100% community funded, and the funds raised from all of the NFT sales have gone straight into the GM/WAX liquidity pool on Alcor.exchange. There have been 2 NFT sales so far, for the GM:Miner v0.1 NFTs & the GM:Miner v0.2 NFTs. There are currently over 400 NFTs minted and counting.
Being able to farm a cryptocurrency by using a micro-blogging platform is pretty cool in and of itself, but when that token has actual value, it really changes things. Holders of the GM:Miner v0.1 & v0.2 NFTs, and holders of 69 or more GM got a surprise airdrop straight to their wallets on Halloween! This is just one way we are making sure to take care of the early supporters. Now those that got in early have an advantage in the next phase of GM:FRENS...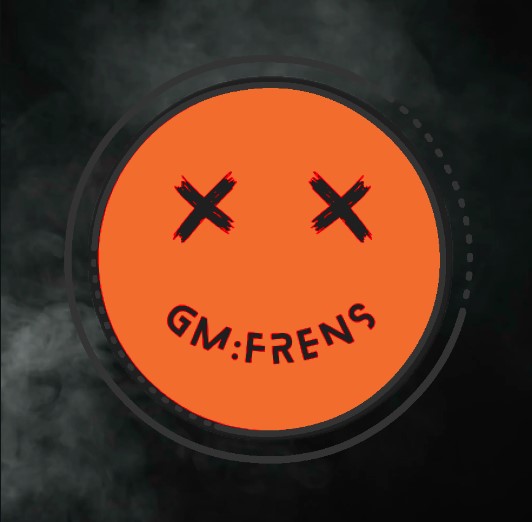 Introducing GM:Blending
After the airdrop of the GM:HALLOWXXN NFTs, it was pointed out in the Discord that they could be staked in the v0.1 NFT farm, which I was able to fix pretty quickly before too many of them were staked. My bad guys, I was completely upfront about this being an experiment. I'm learning just like a lot of you are. Anyway - all is well with the farm now and the GM:HALLOWXXN NFTs can not be staked in any of the farms. If you have them staked, please unstake after the 15 day period because you are going to want to use them for Blending. What do I mean by blending? I'm glad your asked.
WAX blockchain does a lot of cool shit, and has all kinds of tools built by incredible people that make NFTs on the chain a little different. People are always asking about the use-case or utility for NFTs to determine their value or whatever... Well, guess what? Every single GM:FRENS NFT has utility. Whether it be for staking to mine GM or for Blending to get new NFTs. Essentially, this means you take a couple NFTs and burn them for a new NFT. There's a few different ways this can be done, but I thought the best way would be to add GM tokens into the mix.
With the latest update to GM:FRENS, you can now take 3 x GM:HALLOWXXN NFTs + 69 GM and blend that mixture for the all new GM:MiniMiner. Before you say it's just another Miner NFT and it's nothing special... Fair enough, at the surface level it's the same thing with different art. When you look at how it works though, you can see the real difference between this new NFT and the previous NFTs. In order to get your hands on a GM:MiniMiner, you need to blend 3 NFTs and some GM tokens. There's no way to just buy it. The other major difference is that the GM:MiniMiner has a fixed mining rate!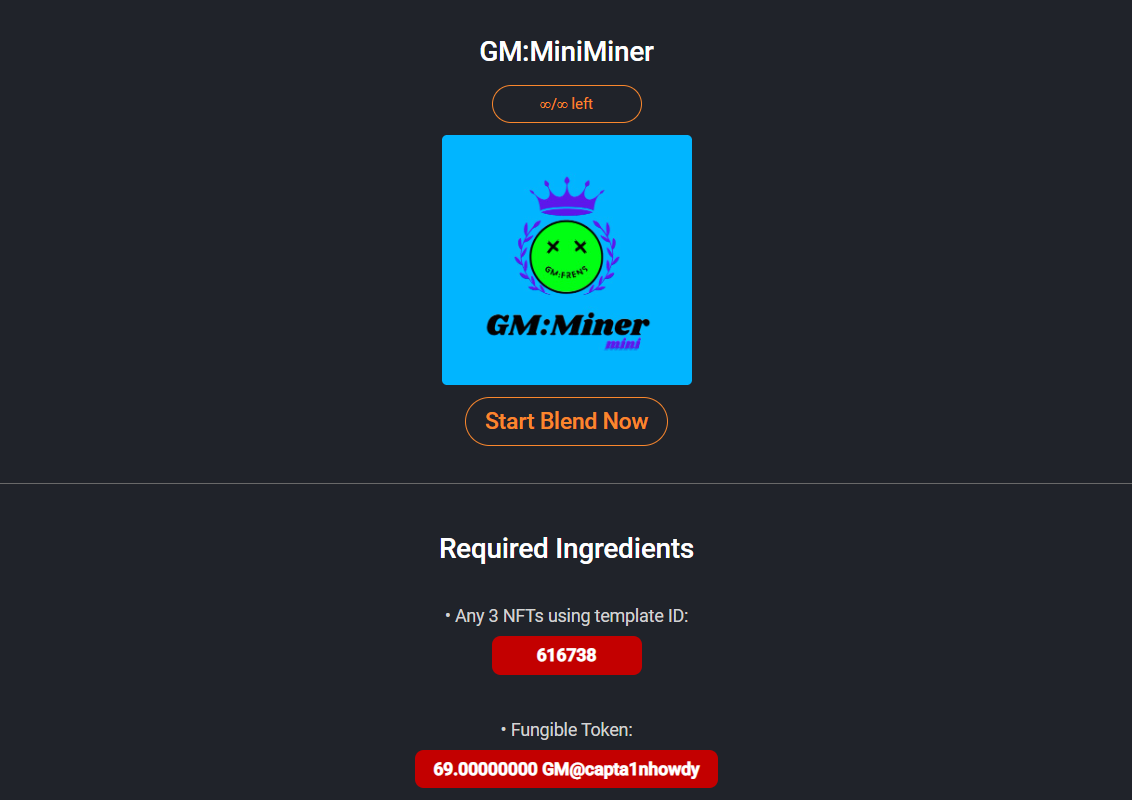 How, though?
It's pretty simple. I think at this point, most of you are familiar with purchasing NFTs via WAXDAO or NeftyBlocks depending on the type of sale. All you have to do is visit the GM:MiniMiner Blend Page and click "Start Blend Now". The interface is very simple, and will improve over time as WAXDAO evolves. This is what we have to use for now, so as you can see - 3 NFTs with the Template ID 616738(GM:HALLOWXXN) and 69 GM tokens are required to complete the blend. If you don't have enough of the needed NFTs, no worries. You can head to the GM:HALLOWXXN NFT drop page and grab them for just 2 WAX each! Or you can send 0.2 HBD per NFT to @gmfrens with the memo "GM:HALLOWXXN NFT + (your WAX address)".
Why would you want to blend and get this NFT? As I mentioned, it is the first Miner NFT for the project that has a fixed mining rate, which means there's no more shared rewards pool. Each NFT mines 0.069 GM/hour no matter how many are staked in the pool, which is pretty solid! Great cheap way to supplement your daily GM mining over on Threads. The GM token is starting to look more and more attractive in my opinion. It's being mined every day by staking NFTs and by using the #gmfrens tag on Threads. It's also being burned every day by unregistered users using the tag.
I won't shill the token to you, but I've definitely seen worse tokenomics on much more serious projects. This is just an experiment, not an investment, after all... So please don't buy GM or these NFTs if you are expecting some kind of guaranteed return. We are a small team of people from all over the world, brought together by this amazing platform called Hive. The ultimate goal is to help bring new users to the platform, at the end of the day. We are making noise. Just pay attention.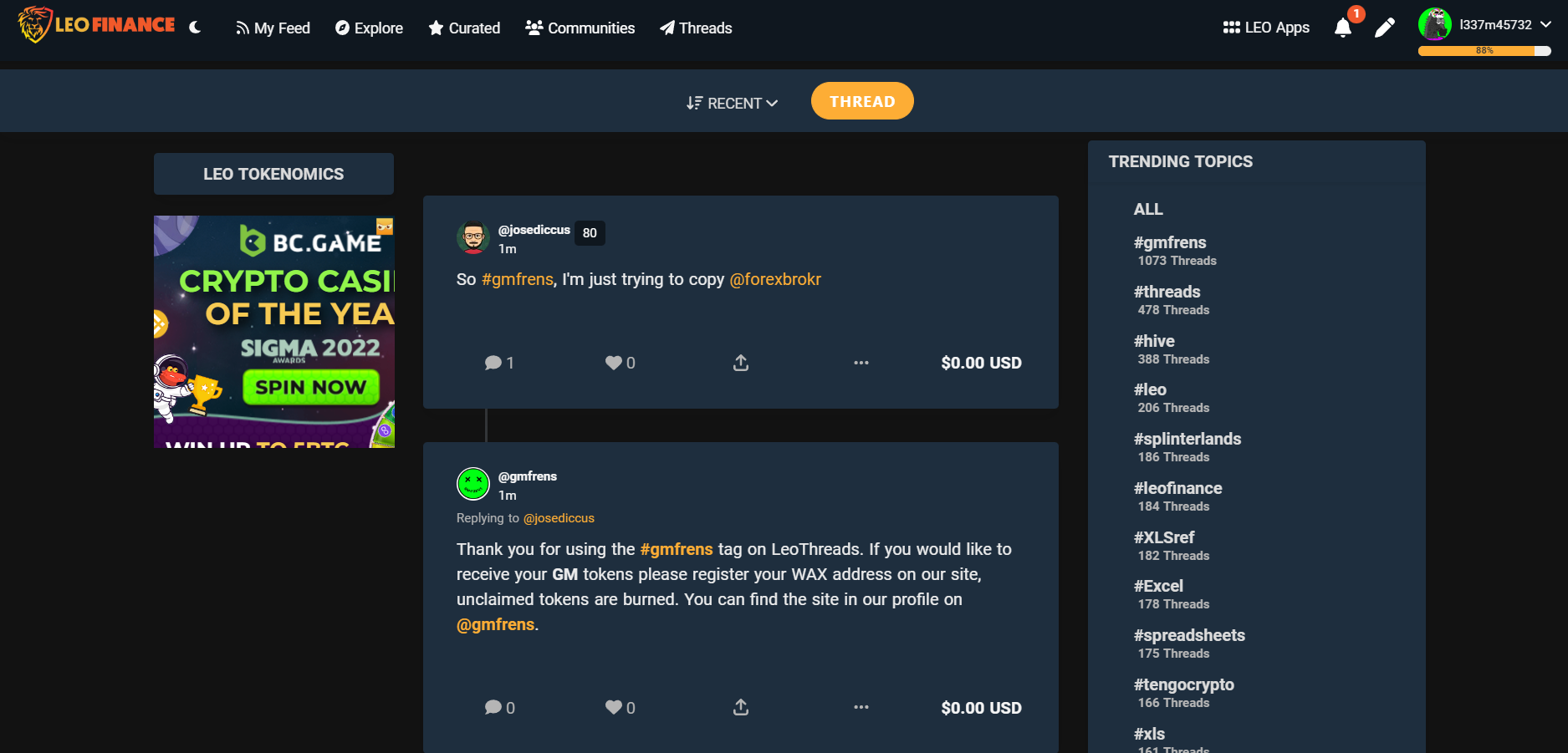 NFT Blend Details
GM:MiniMiner release is 11/4 @ 4pm EST
Blends require 3x GM:HALLOWXXN NFTs + 69 GM
NFTs can be staked in the MiniMiner Pool immediately upon minting
Minimum staking period is 69 days
Initial funding for the pool is 69,696 GM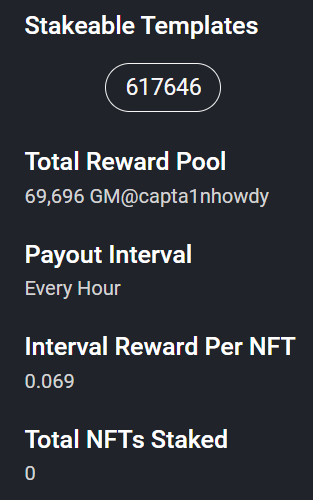 What happens to the blended ingredients?
All the beautiful NFTs that are blended are burned forever. This is why there is an unlimited supply. They are meant to be used as ingredients in a recipe, not staked. The 69 GM is sent to the contract wallet, and 50% of it will be used to fund the v0.1 & v0.2 pools. The rest will be used for WAX resources and other development costs. I try to be very transparent with where the funds go just because I'm a man of my word. You can always check the contract wallet and see exactly what is used for on the block explorer. I have been converting small amounts to NEFTY tokens and staking them on NeftyBlocks because different features get unlocked if you stake certain amounts. All of this is to further development.
Still confused?
Everything you need to know can be found on the GM:FRENS profile @gmfrens as well as the GM:FRENS Website. I highly encourage you to take a dive into the brand new Micro-Blogging platform on Hive, Threads. It has completely changed the game for Hive as a whole, and it needs more users. Think of it as a better version of Twitter on the blockchain. We even have an Edit button that you don't have to pay for, unlike Twitter! It's a fun time, and you can literally share whatever you want so please go and send out your first Thread! I'll show some love with a fat vote 💚😵
Have a GM
Captain Howdy, Overlord

Thanks for reading! Much love.
Wanna learn about all kinds of things you can do with the crypto you earn blogging on Hive? Check out my index - Learn Crypto Stuff for some fun educational crypto stuff.
Posted Using LeoFinance Beta
---