Introducing GM Token - GM:FRENS | Official GM:PAPER
---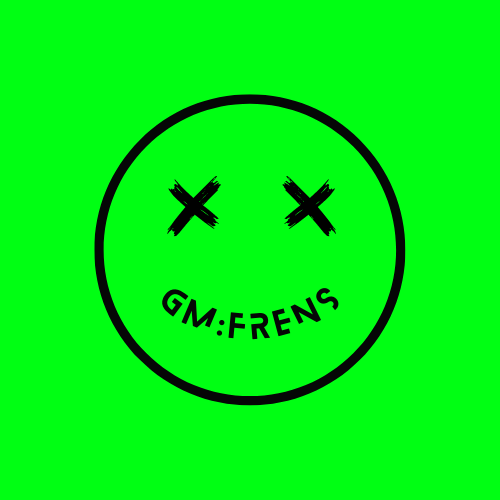 GM:FRENS
Today is the day that everything changes. The revolutionary new cryptocurrency has arrived and is set to hit wallets that have been mining by the end of the weekend. GM token is something that is very special to me, as I have wanted to create a social token for a very long time. When the launch of Threads alpha on LeoFinance, I knew it was time. I immediately knew how I was going to get the token into circulation, but that's about it. I'm also no developer and this wouldn't even be possible without @mikedcrypto's project WAXDAO. GM is a token that lives on the WAX blockchain (for now) and you can mine it for free every day!
Without further ado, I present to you the GM:PAPER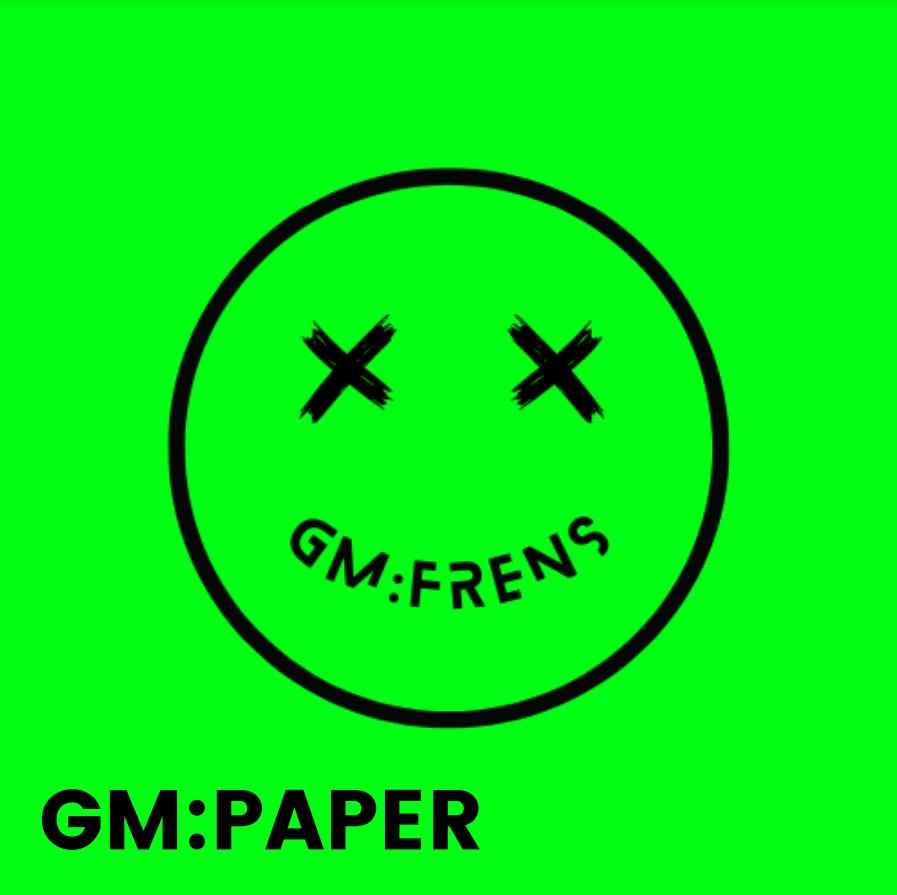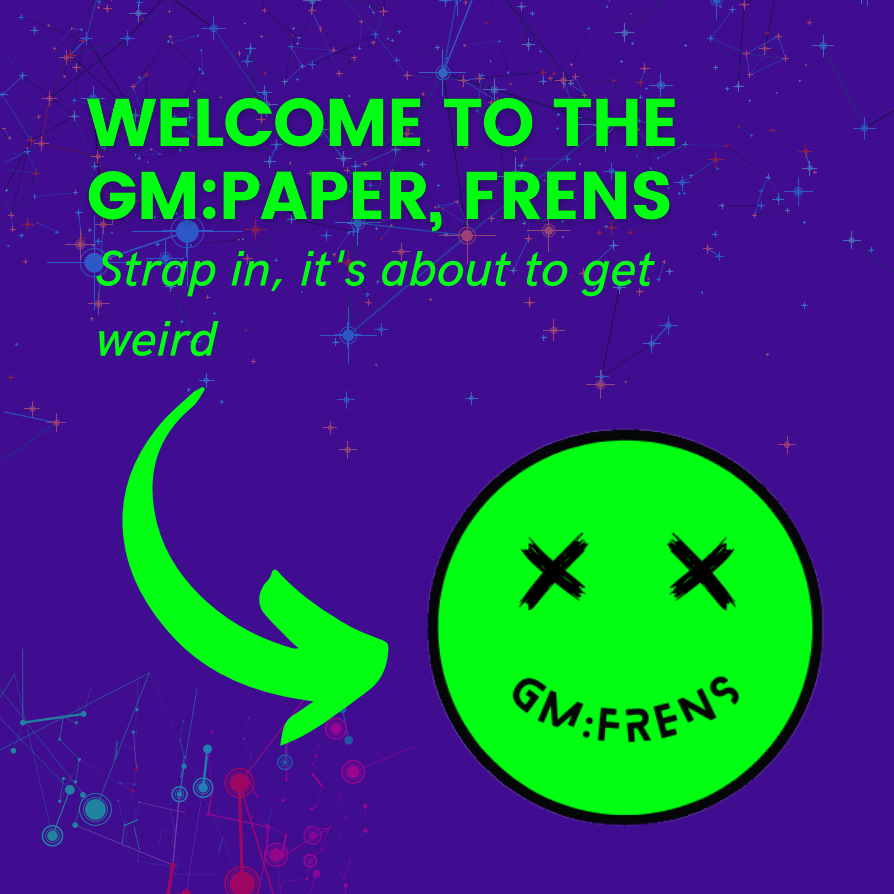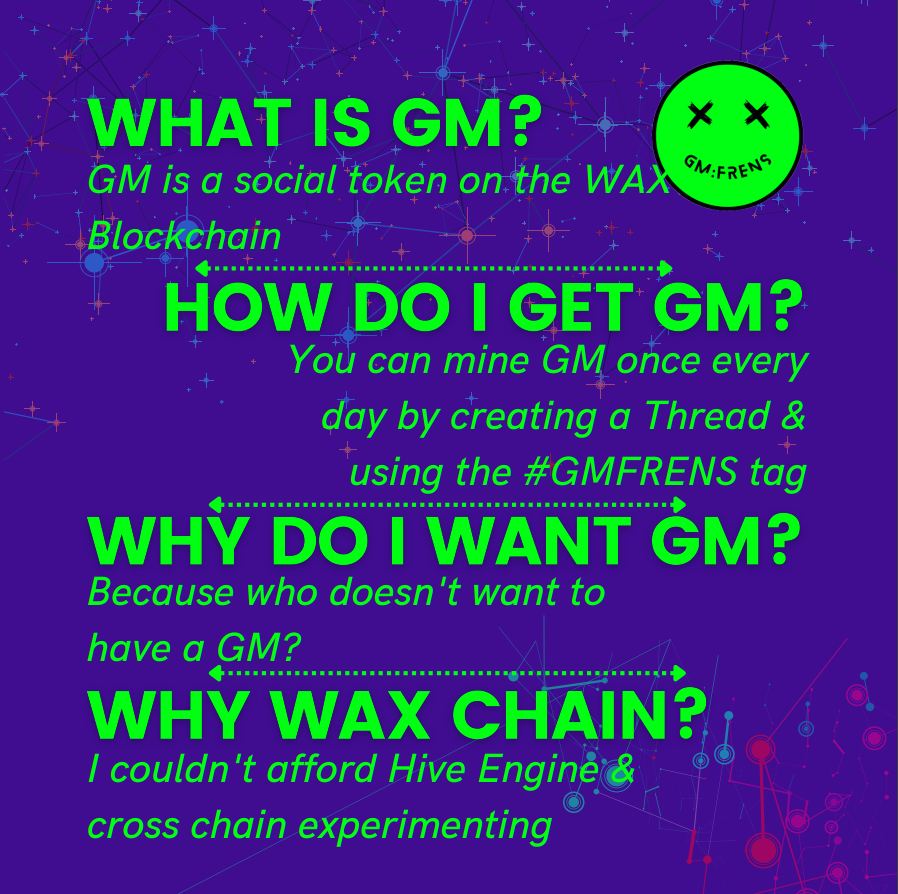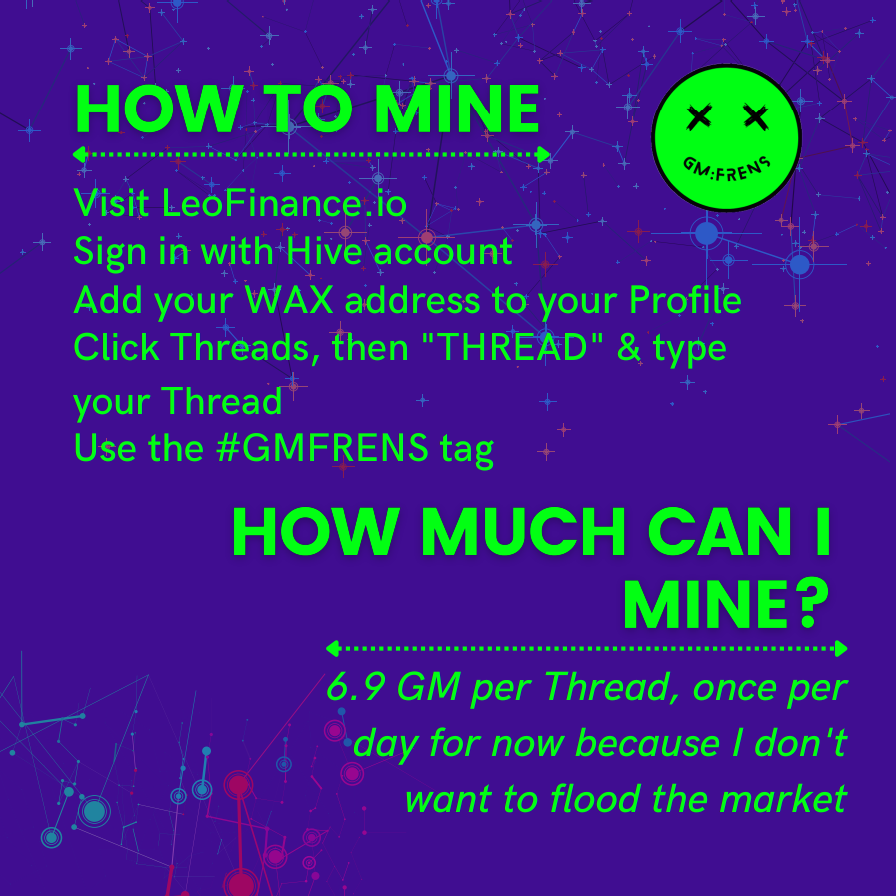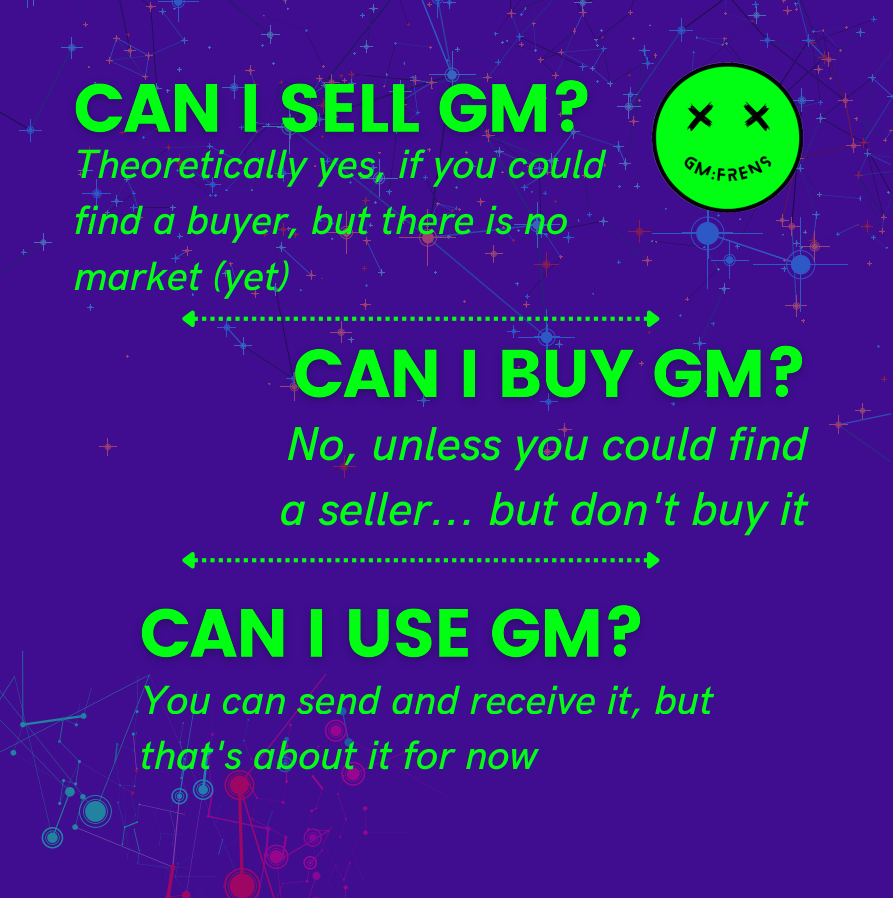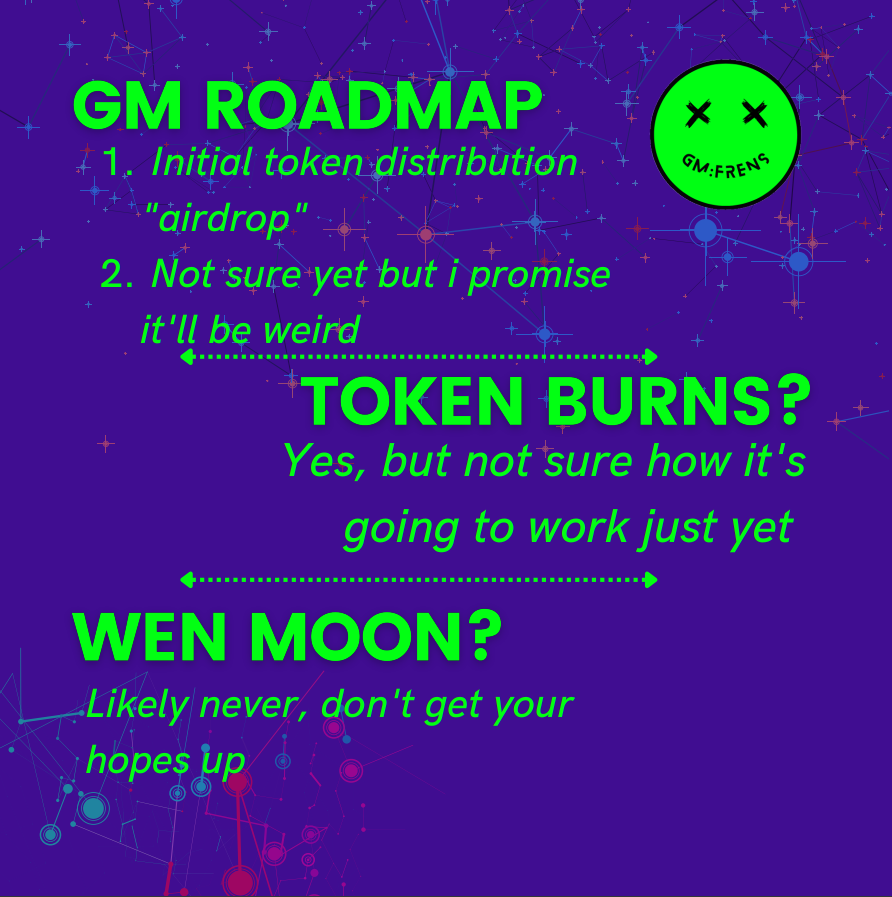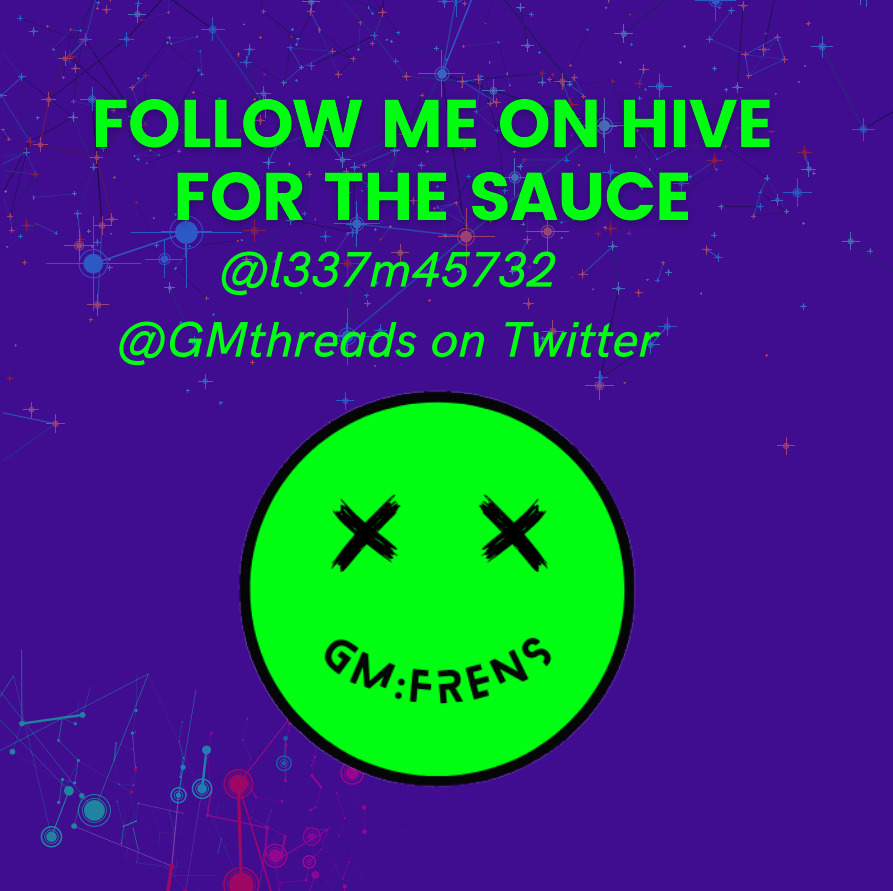 Wen website?
Obviously it has to be weird, so it's going to be hosted on Unstoppable Domains, more than likely. In due time, frens. For now, there's only one thing to do and that's to mine GM tokens every day. Get 2 seconds? Send a Thread with the #gmfrens tag and earn yourself 6.9 GM. All you need is a WAX wallet, which cost 5 WAX to set up. This is the equivalent of around 50 cents, similar to how you spend 3 HIVE for a Hive account. If you don't already have a WAX wallet, you can get one here in about 2 minutes with a social account. Once you have a wallet, add your wallet address to your Hive profile like below.

There will be no token sale.
The only way to get GM is to mine it using Threads. Ultimately, the goal here is to encourage the use of Threads by providing a fun incentive for using a tag. Sharing your #gmthreads on Twitter by clicking the little Share button on Threads is not required, but is highly recommended. If you share on Twitter and are registered for POSH, you could potentially earn some of those tokens as well. Maybe letting people on web2 know they can earn magic internet money by doing what they already do on Twitter will lure them in. Who knows.
Threads could easily bring the next 10,000 users to Hive.
Myself and a ton of other community members are confident that Threads could be that killer feature that helps to onboard the masses. The next 10,000 Hive users could easily come via Threads, and all we have to do is get the word out there that it's a better alternative. Obviously, we are in the early days and there are bugs, but that doesn't mean we can't grow. We're at ground zero, and we have the opportunity to do something amazing with the addition of Threads to the LeoFinance platform. Bring your frens, and let them know they can earn GM tokens!
Yes, I have plans to do more with GM.
I have a ton of ideas, and as I said in a Thread the other day... An idea will always just be an idea if there is no action applied to it. It's about to get weird, and I hope you enjoy the journey with me. It's time to get liquid.
But wait... There's more!
In addition to the official launch of GM token... I have some DreeMerge cards to give away which are a new addition to Dreemport. It's a collection of virtual cards that can be combined to boost your account and can be minted as NFTs! It's a super fun addition to an already-awesome organic curation project run by the lovely @dreemsteem. Wanna get your hands on some cards? Well if you have made it this far into the post... You're pretty close to doing that. You can start curating on Dreemport at the link above to earn cards daily. Check out my latest Thread for the details!
0xNifty

Thanks for reading! Much love.
Wanna learn about all kinds of things you can do with the crypto you earn blogging on Hive? Check out my index - Learn Crypto Stuff for some fun educational crypto stuff.
Posted Using LeoFinance Beta
---