What Happened to the Death of Stable Coins?
---
It seems like less than a week ago everyone was calling for the death of stable coins...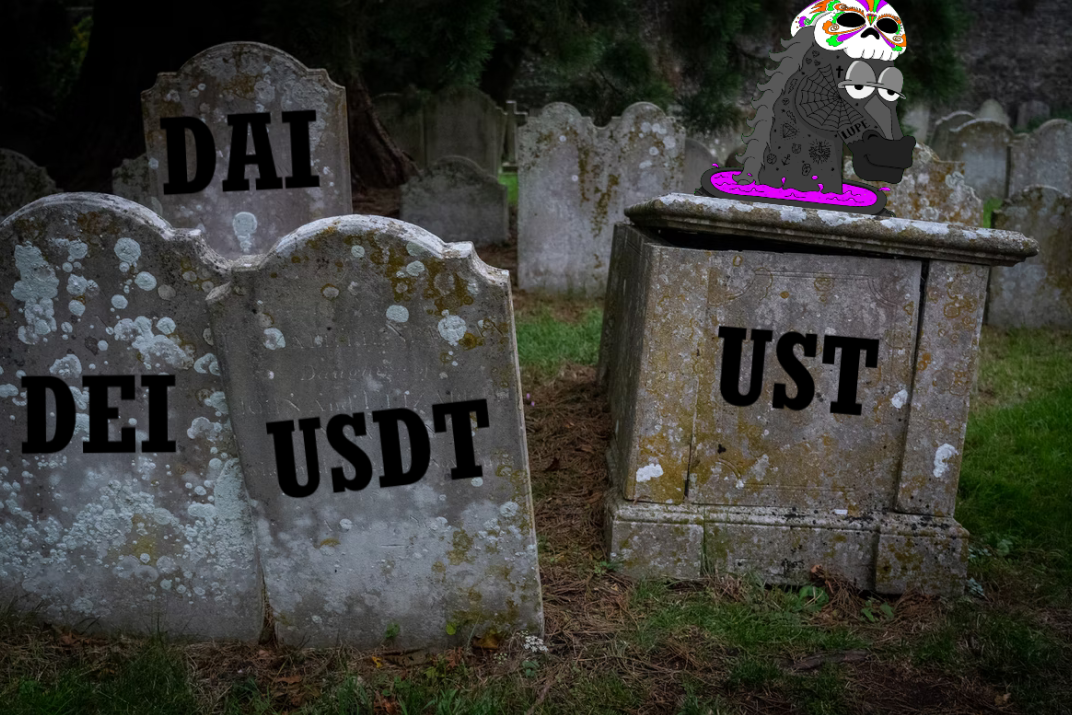 DAI didn't Die. Neither did HBD... or USDT.
Now that the dust is finally settling on the whole collapse of LUNA and UST... It's time to talk about all the doomsday speak that was happening right after. Literally every headline seemed to be about stable coins losing their pegs. It was like an obsession. Hell, I even gave some thoughts on it when the collapse first started and UST hit 63 cents. It was all anyone cared about.
This was causing the entire crypto market to crash. Everyone was pulling out their dusty old McDonald's uniforms and calling their old bosses to go back to work slingin tendies... Stable coin after stable coin collapsing with the DEI on DEUS Finance crashing from $1 to around 60 cents. Total apocalyptic downfall of humanity.
Oh my god, what was that?! These stable coins were working exactly as they were designed. They were designed in such a way that the only thing keeping the tokens near $1 was a horrendously fragile instand conversion system. This cause an implosion once the peg fell to a certain point, at least for UST.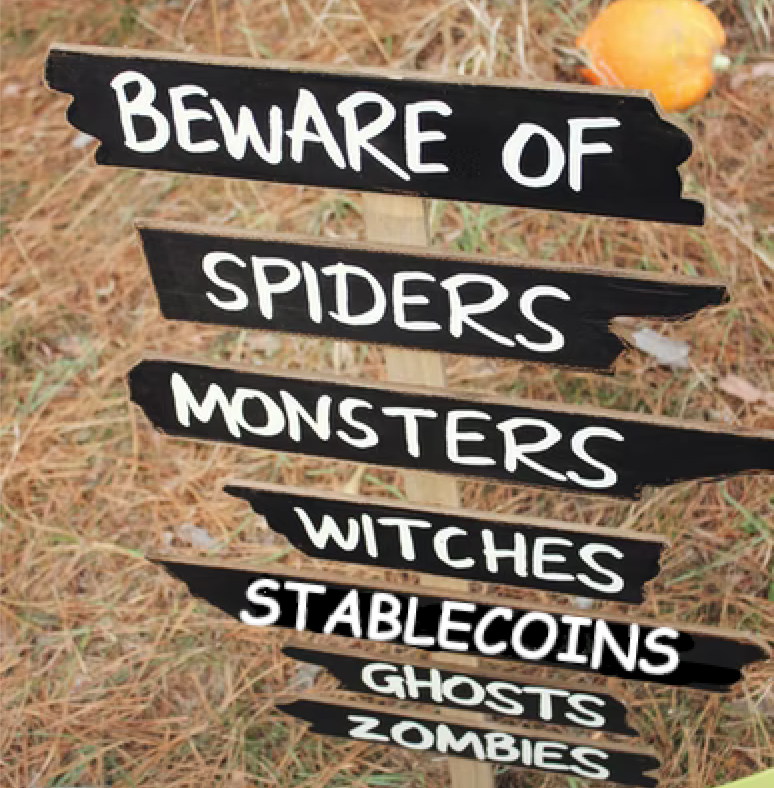 I guess people have decided to stop caring? Maybe people realized that a couple shitty designed stable coins losing peg doesn't mean doomsday. Maybe the people that lost money in them are in the acceptance phase of grieving. I am sincerely sorry for your losses on these things. It's a tough and expensive lesson to learn - don't put all your eggs in one basket.
There were even platforms like Stablegains investing user's funds into UST and risking all of their money. Guess what? The blockchain doesn't lie. These people will catch tons of lawsuits I'm sure. They blatantly lied about what they were doing with customers' funds.
I just wonder where all the people calling for the death of crypto, specifically stable coins have gone. Now that it's not hot news, these collapses don't matter? Maybe everyone is so filled with hopium that they thing the new Terra chain is going to do some good.
It's seriously crazy how fast the sentiment shifts in these markets. Crypto is the wild west. There's always something insane happening. Just because a couple stable coins became unstable, doesn't mean there can't be ones that do work. Like HBD.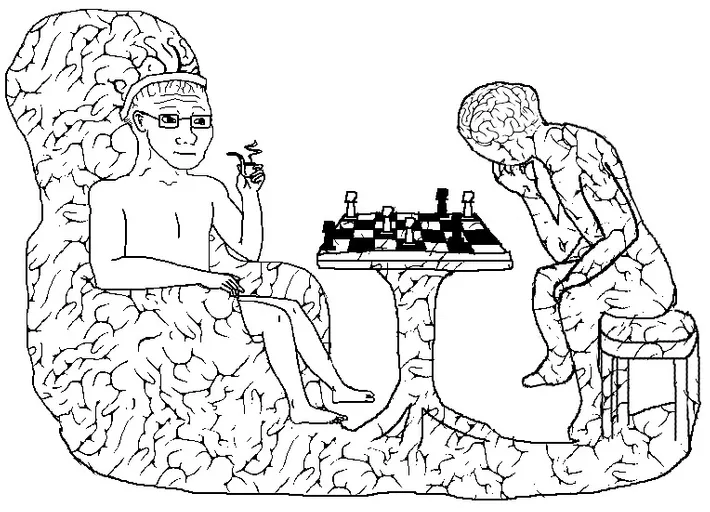 Source
We have something incredible here in the Hive ecosystem. We have our own kinda-stable coin that is backed by an entire blockchain full of incredible content. There's a lot behind the HIVE token, which is what is used to back the HBD token. You're not going to see HBD going to $0.000006 any time soon, but you might see it hi 90 cents every now and then. These are just opportunities for us.
We have pHBD over on Polygon that also has a price, which we can arbitrage trade to help hold the peg. pHBD is also paired with the most stable stable coin - USDC. This helps a ton with holding the peg near $1. Yes, HBD is an algorithmic stable coin, and no, an attack that hurts it isn't impossible. It would just be 10x harder to make HBD collapse than UST based on the mechanics and backing.
Aside from those few that believe HBD exists for no reason, most of us believe the HBD token to be one of the more reliable stable coins out there. It's just funny that more people don't know the Hive blockchain even exists, let alone the fact that it has an incredibly powerful stable cion built right in.
I feel like I got a little off topic rambling about HBD, but you get my point. People aren't talking about stable coin doomsday anymore. I guess people are more focused on the positives now, post mortem.
News flash: stable coins aren't going anywhere. Only the stronk will survive.
HBD is one of the stronk.

Thanks for reading! Much love.
Wanna learn about all kinds of things you can do with the crypto you earn blogging on Hive? Check out my index - Learn Crypto Stuff for some fun educational crypto stuff.
Posted Using LeoFinance Beta
---