22 Stable Coins Down... HBD Remains.
---
It sounds wild when you think about it.
I came across something on Reddit that I can't seem to find again because I didn't bookmark it. A user had posted in the CryptoCurrency subreddit a like to a website that has compiled a list of failed stable coins. The fact that this list has 22 actual stable coins that have either lost peg or completely collapsed seems kinda dystopian.
These stable coins are cryptocurrencies that maintain their pegs to USD algorithmically. Obviously not all of them are called algorithmic stable coins, even though that's pretty much how all of them work. There have been numerous attempts to create a decentralized alternative to the USD that doesn't require a anything more than code to function.
The ultimate goal is to create a stable cryptocurrency that's immutable. For when you can't handle the market fluctuations, but want to keep your funds easily accessible on the blockchain. Stable coins are going to play a huge part in mass adoption of cryptocurrency. No one can seem to get it right though, aside from centralized parties.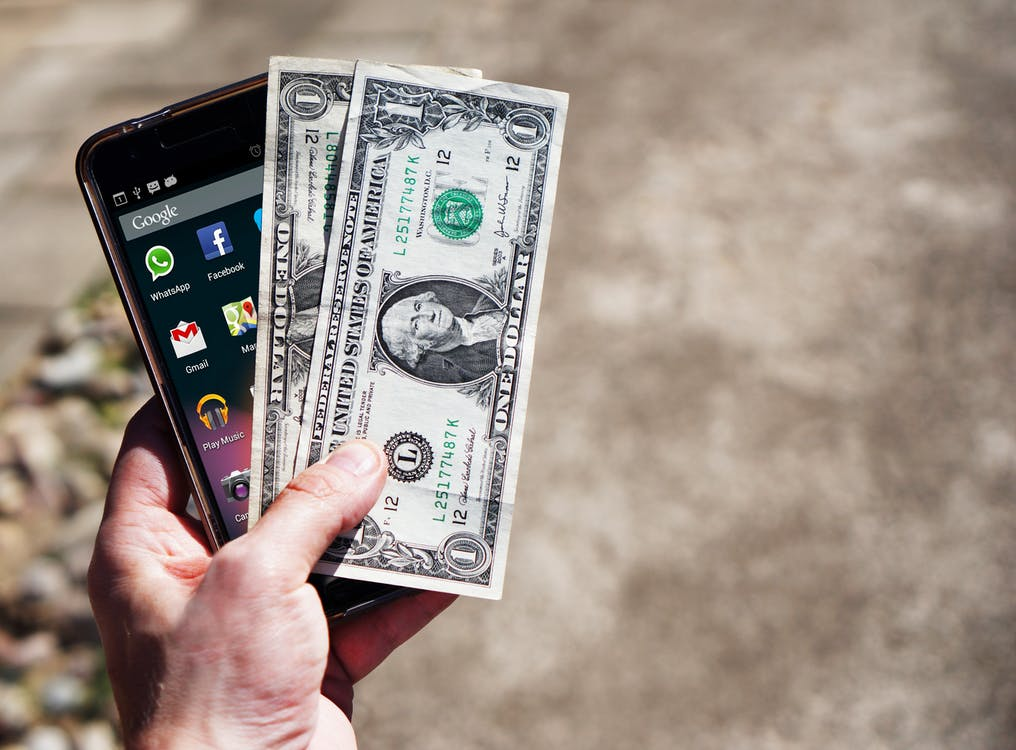 source
So what are the names of some of these stable coins that just couldn't stand the test of time? Most recently we saw the catastrophic collapse of multi billion dollar stable coin UST, or Terra USD. Once the UST token started to depeg from $1, liquidations started cascading, and ultimately leading the whole platform into a death spiral.
Shortly after, and more recently, we saw the collapse of CoinFlex's stable coin which was offering 18% APR on staking. What they failed to tell users when they were depositing funds was that their deposits to the platform were considered loans... This lead to misuse of customer funds, such as an alleged $47 million loan to Roger Ver, which is currently defaulting.
Another recent victim of the ole death spiral treatment is DEI from Deus Finance. It worked in the exact same way, with an instant mint/burnt function like UST/LUNA. Depeg starts, liquidations cascade, and then death spiral. It's crazy how easy this kind of thing can happen. Really makes you think.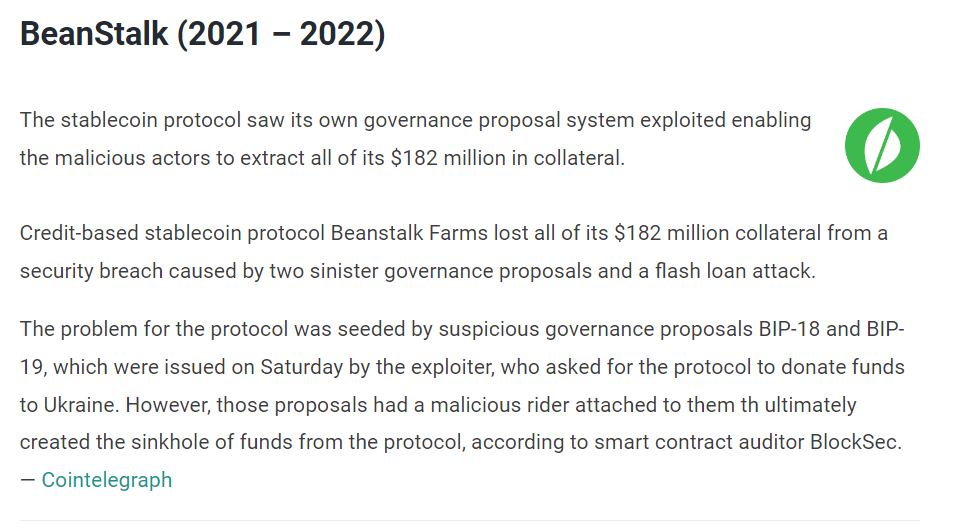 There was even one of these stable coins called BEAN. Friggin' BEAN. Like really people, come on. You thought a token named after one of the most boring foods on the planet was going to be able to survive? We were desperately needing a bear market. People were so blind, and I sincerely hope people's eyes are starting to open.
Reading through this list of failed stable coins is pretty crazy. Just think about the massive amounts of money that has been lost or stolen from users. The sheer volume of money going into these things with no research was insane. Offer high yield, people give you money, you gamble it like a degen and hope note to lose it all. Pay them a small yield like 18% and pocket the profits from gambling.
It's actually a genius business model, and I'm being a little bit harsh I guess. Clearly not all of these were meant to collapse, while I'm sure some of them knew it was possible.
You know which stable coin I'm not worried about though?
HBD.
HBD is the only algorithmic semi-stable coin that has stood the test of time. Before HBD, the token was called SBD and functioned on similar mechanics. This is why I can say with confidence that HBD is not going to suffer a similar fate. HBD is not the most stable, but that's because it isn't meant to be $1. It's meant to be within 5 cents of $1.
HBD is backed by HIVE, which is mined by content generation. HIVE is backed by a massive amount of content on the blockchain, one of the strongest communities, and a very powerful delegated proof of stake blockchain. Sure there's times where HBD is a little less stable than we want it to be, but the recent birth of pHBD courtesy of the LEO team, it's been much more stable.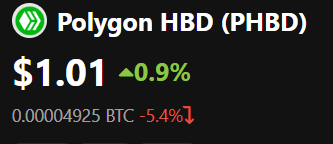 Forget other stable coins. HBD is the way.

Article written by: @l337m45732 AKA NiftyPhill
Posted Using LeoFinance Beta
---