6 CUB's have applied - Read their stories...
---
Authored bu @silverstackeruk
Hello everyone, today is the day!!! Today is the day we start to vote on CUBs for "Help a CUB". We have over $600 collected in donations, I must say DAMN!!, well done as we only collected for 1 week. It just goes to show that when we have a powerful account that gets into the top trending posts and lots of exposure from LBIer's resteeming, we can pretty much do amazing things.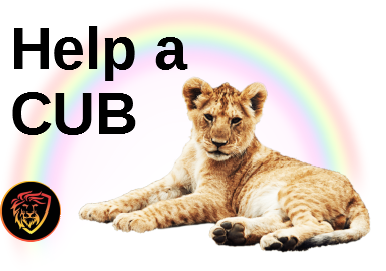 This will sound cheesy but together we are stronger. We all love making money, hell I love money more than anyone I know but I also like to break bread when I get some. It's really refreshing and motivating to see others think the same so again thank you to everyone that made a donation. Let's pick a CUB to help out and move on to the next community project, next community project will be free so don't be sweating, I'll not ask for money/donations all the time, baaa-haha.

Help a CUB
41 members of the LeoFinace community have made donations and raised enough money to help out a CUB on LeoFinace. There are alot of CUBs on here that are being held back by the fact their whole HIVE/LEO experience is through a mobile phone and they are very limited to being creative, researching or the content they can produce. We have decided that together through small donations to help out a fellow CUB and help them get to the next level buying offering a free PC/laptop to a deserving CUB.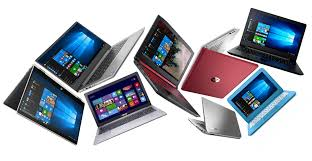 We are offering $500 to the winner to buy a laptop/PC. We from yesterday now have a runner up prize that has been donated by @herbertholmes2. He has kindly offered his spare laptop to the runner up. It's used and the battery is flat but a windows reboot and new battery (maybe) could bring it back to its former glory. Please check out his post offering the donation and show it some love with upvotes. We now have 2 prizes folks, BOOM!! I never saw that coming and was super stoked when Taskmaster shared the link with me, smiling from ear to ear while reading his post.

CUBS
For the past 2 weeks, me and taskmaster4450 have been scanning the #helpacub tag daily and resteeming posts from the @lbi-token account to help us track the nomination posts while giving them exposure to our followers. We had 2 nominations in the first week which was low I thought, a few users suggested changing some of the conditions to apply and I'm happy I listened as we got 4 nominations this week to bring us to a total of 6 CUB's to pick from.
Please take your time and read through each post and try to put yourself into a place where you walk a mile in their shoes. There are 6 posts and they should take no longer than 20-30 minutes to read through so get yourself a comfy spot to read through them. In order of nomination date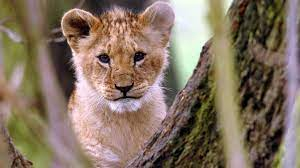 Help a CUB: My entry. What would i do with a pc
Hello community, my name is Adriana Guzmán, of Venezuelan nationality and gas engineer, married and mother of two girls. From 2017 to the present, I have been without a formal job, since the birth of my first daughter I wanted to be a full-time mo...read full post
#helpacub / Since I was little I learned that hope is the last thing you lose!
#HELPCUB As I said in the title, I am very happy to have learned this principle of life in case it can be called that way! Since using that I have been able over time to achieve some goals throughout my life! Today...read full post
Help a CUB; why I would like to win a PC/Laptop
Computers are a big part of our everyday life. They give us access to many sources of knowledge and are helpful for word processing, Internet communications, digital/audio compositions, and also desktop publishing. Computers have become important...read full post
HELP A CUB: APPLICATION FOR THE PC/LAPTOP
My name is Blessing. I am a 22years old graduate of the University of Benin, with a degree in insurance. I am a citizen of Nigeria and I hail from a tribe on the south side - Edo state I enjoy learning new things. I enjoy expanding my knowledge o...read full post
Help a cub. My little secrets.
Life has been without ending as things tends to grow even from bad to worst, you try all your possible best but it still seems your best is not good enough. At that point in time all one needs is help from a superior and just a touch from a bigger...read full post
MAKE ME GRIN!! [#helpacub Contest]
#helpacub Hello my fellow Hivians, it's a pleasure as this is my first entry post into the #helpacub contest. Image by Geralt from pixabay.com I have been in Hive for almost a year now and the things I've encountered makes me wanna keep blogging ...read full post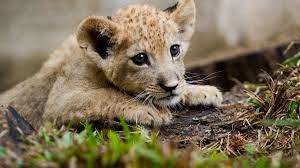 By now, assuming to read the nomination posts, you will have a better idea of who you think deserves the laptop/PC the most, who will use it to help them grow from a CUB into a LION that's adding value to the LeoFinance community.

Voting
This will last for 1 week and start next Thursday. We are holding off on voting by a week to give lots of time for people to read these 6 nomination posts and engage with the CUB's in their comments. We're giving away $500, if you wanna ask questions to these guys, ask questions as I'm sure the nominees will be more than happy to interact back. We are on a 5-week start to finish plan and we're on track. We will have a winner in 2 weeks from today, no,...2 winners 😁


Shout to all the donations again.
@silverstackeruk, @raymondspeaks ,@lbi-token ,@spinvest, @eddie-earner, @rxhector, @jfang003, @theanalystjohn, @perparedwombat, @libertycrypto27, @ykretz, @chrisparis, @finguru, @shanibeer, @tbnfl4sun, @bozz, @arm008, @hitmeasap, @tomhall.leo, @elianaicgomes, @successchar, @taskmaster4450, @oldmans, @sgt-dan, @empoderat, @silversaver888, @lebah, @JK6276, @atma.love, @hispapro, @yonnathang, @ammonite, @pardinus, @myvest, @hetty-rowan,, @cryptoandcoffee, @evernoticethat, @nonsowrites, @erikah

That is it for this week, please take your time to read through the nomination posts and interact with the nominees if you have any questions. Voting will start in a week's time. Thank you very much for reading through this post, if you think its deserving, hit that resteem button and share it with your followers.
Posted Using LeoFinance Beta
---