CUBLIFE (CL) from @lbi-token launching 21st May
---
Authored by @silverstackeruk
Hello, LBI'ers. We are announcing a new token to be released by LBI in 3 weeks time. This post will explain what this token is, why people will want it, how the presale works and how it will benefit LBI tokens holders.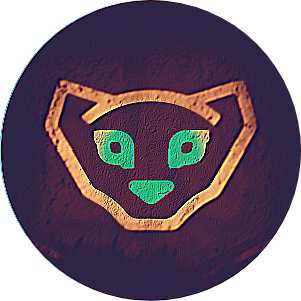 CUBLIFE (CL)
With LBI's focus being on LeoFinance and its ecosystem, it's only natural that any subsidiary projects launched from @lbi-token should be LEO focused. You might think that we are limited to the things we can do but when we think outside the box, there are lots of great projects we can create on top of LBI. CUBLIFE is the first of these projects.

What is CUBLIFE?
CUBLIFE is all of us, I'm pretty sure if you are reading this, you are invested in CUB.finance in same way and you'll understand how it works. CUBLIFE is a collective that anyone can be part of. The idea is to provide an actively managed CUB.finance portfolio that pays out handsome weekly dividends in the form of LEO to all CL token holders. The goal is to encourage people to take their dividends and reinvest/compound them down to grow a future nest egg through monthly group buys. CUBLIFE is a growth/dividend token at heart with a 100% focus on CUB.finance and its dens, farming and future kingdoms.



What are CUBLIFE tokens?
CUBLIFE tokens let users invest HIVE/LEO to get weekly LEO dividends based on CUB.finance APY's while also compounding and growing the value of the token. Tokens will only be issued through monthly groups buys with a 1 million hardcap being possible. Each CL token represents a percentage of the CUBLIFE BSC wallet to ensure tokens are backed and carry value. Dividends are paid out using a POH (Proof of holding) model which requires no staking, just holding in your wallet.



What CUBLIFE will do?
We don't do anything special on the surface. We basically take all the monies collected from issuing CL tokens and transfer these funds to CUB.finanace to be staked into dens and LP farms. We use harvests to reinvest some and pay some to CL token holders. It's fairly simple on the face of it but investors will soon see that investing HIVE into CL will yield much more LEO tokens than other hive-engine tokens including miners.



Why CUBLIFE?
Because nobody else is doing it, on HIVE/LeoFinance we need solid projects that are backed by actual assets and worth something. To many shitcoins built on ridiculous ideas with no foundations are dead projects. There's no value there, CL tokens will be an excellent addition to hive-engine investment tokens. It's fairly obvious that someone should create a hive-engine token that takes advantage of the high APY's being paid by CUB.finanace. I dont think there is anything paying out 100%+ on hive-engine so why not be the ones that put it out there? Let's fill that gap and create an income for @lbi-token while pumping huge amounts of LEO into CL tokens holders wallets every week. Why? cause it looks like a money press.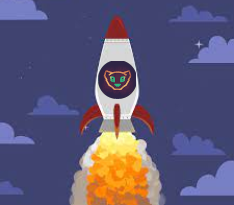 How CUBLIFE is going to launch
CUBLIFE will officially launch on the 21st of May in 3 weeks time

CUBLIFE (CL) token issuing
Newly minted CL tokens will be distributed on the 21st of every month. During any month, users/investors can send any amount of HIVE/LEO to the @cublife account and on the 20th of each month, I gather those funds and transfer them to CUB.finance. On the 21st, we airdrop new CL tokens to investors that took part in that month's group buy. Newly issued tokens will be of equal value to those already in circulation meaning early investors dividends & token gains are never liquidated.
Pre-sale and monthly group buys
Pre-sale - Now until 20.59PM UTC on the 20th of May
This starts now and will last until 20.59 on the 20th of May. Each CUBLIFE (CL) token has a presale price of $1.00 and this will be the launching price. Any funds received after this time will be counted toward the next token issuing on the 21st of June. We host a presale to build some funds that help to stabilize the CUBLIFE token on launch day. The same reasoning is for the monthly group buys, as the price of crypto fluctuates, issuing new tokens in bulk and airdropping them is a much more simple and effective way to distribute CUBLIFE tokens. Investors can easily reinvest their dividends by sending them back to @cublife to receive more tokens on the 21st of every month. We will rise and repeat these group buys until 1 million tokens are issued if ever.
You can get involved in the presale by sending any amount of HIVE(p)/LEO to @cublife. Each Friday from the @lbi-token account, a post will be released to provide a CUBLIFE token update and also be used as a place for investors to confirm that @cublife has received their orders.
LBI token holder snapshot
7th of May, 21,00 UTC
All LBI tokens holders with 10 are higher LBI tokens will receive a small airdrop of CUBLIFE one week after the snapshot is taken, are maybe sooner. We choose 10 LBI tokens because it requires 10 LBI to vote and to be honest payouts on less might not go through. The airdrop will equal to maybe 2-3% of your LBI holdings so nothing to write home about but the important thing is LBI tokens holders will all be evolved with the LBI new project.
CUBLIFE airdrop
14th of May, 21,00 UTC
CUBLIFE will be airdropped to everyone that has more than 10 LBI's in their wallet on the snapshot. These tokens will be issued at $1.00 each and those receiving them will be free to hold are sell on the open market.
1st dividends and token launch
21st May 21,00 UTC & 22,00 UTC
The first CUBLIFE dividends will be paid out to LBI token holders that received the airdrop at 21,00 UTC. 1 hour later at 22,00, we will issue out all the new CUBLIFE tokens from the previous 3 weeks of prebuys.
28th May and onwards
Every Friday evening at 21,00 UTC, the @cublife account will issue LEO dividends to CL token holders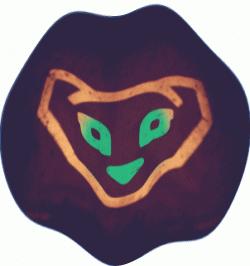 After Launch
So we understand the 3-week presale, the launch and when dividends will be paid but I'm sure you are interested in a few other details mainly, what sort of APY will CUBLIFE payout, how will the funds be invested, how the airdrop is being funded and how we will communicate with CUBLIFE tokens holders.

Basic CUBLIFE (CL) Tokenomics
All money received each month will be transferred to CUB.finance. These funds are used to invest into CUB dens and LP farms and actively managed by @silverstackeruk on behalf of LBI. Each week, the total number of CUB harvested will be split 60/40. 60% of harvested CUB will be converted to bLEO and sent to the @cublife account. Of the 60%, 10% (10/60) is sent to @lbi-token as an operators cost and 50% (50/60) remains to be split among CUBLIFE tokens holders. The last 40% will be reinvested into CUB dens and LP farms to increase future dividends and grow the tokens price.
CUB harvests
50% is paid out to CUBLIFE token holders
40% is reinvested back into CUB. finance
10% is sent to @lbi-token

What sort of APY will CUBLIFE pay?
It's hard to say exactly but we can look at some ballpark numbers and get a rough idea. So for our example, we say that the presale brings in $10,000 and we issued 10,000 CUB life. The amount is not important as the APY is the APY whether we invest $500 are $100k. We split the $10,000 into the top 3 earning LP farms as an example. We get an average APY of 241% based on not compounding. So on paper, we would earn $24,100 if CUB LP farm APY rates were to freeze for 1 year. Each week this is roughly $461.
$220 goes toward dividends
$184 is reinvested
$46 goes to @lbi-token
Based on having 10,000 CUBLIFE issued, this would payout 0.034 LEO to each CUBLIFE token per week. That might not sound like alot but after 1 year, you would have received 1.79 LEO on a token that cost $1 which represents a 114% ROI. What's the ROI on Leo miners atm? Not sure but prob not over 100%.
This also not factoring in the increase in CUBLIFE token price from reinvesting 40% of harvests which would be roughly 91 cents per dollar invested per year. So in addition to a great APY, the token price should increase as well.

Funding the LBI CUBLIFE airdrop
This one probably caught your eye there about how the airdrop will be funded so I'll answer. In order to fund the CUBLIFE airdrop for LBI token holders, I will be transferring equal to 1000-1500 CUB tokens from @lbi-tokens holdings to the @cublife BSC wallet. This represents about 15% of LBI's CUB wallet. These 1000-1500 CUBS will be priced in dollars and one CUBLIFE (CL) token will be created for each dollar transferred. These funds will no longer belong to @lbi-token, they will belong to CUBLIFE token holders who will be LBI token holders that receive the airdrop. In short, we're taking it from 1 hand to feed the other.
If you would prefer to not be part of the airdrop, we will offer a 1-week window after the airdrop for users to return their CL tokens to @cublife in exchange for the same $ value in LBI tokens.

CUBLIFE communication
Each Friday for now on is CUBLIFE day on @lbi-token. @silverstackeruk will produce a weekly report to show that weeks harvests, BSC wallet value, where funds are allocated, what that week's dividend is, an updated version of the monthly CUBFINACE group buy and a few other things like charts and graphics. I will also do my best to answer back to any questions and it'll be a report a little like the weekly LBI report on Saturday on a smaller scale and a little more fun.
Any of the content team will be able to answer questions are help you out.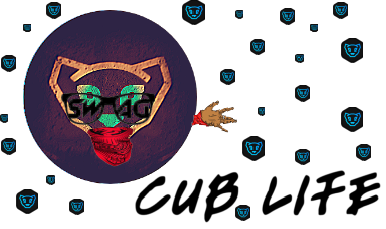 Recap
Presale starts now and ends 20.59 UTC 20th May

LBI CUBLIFE snapshot will take place at 21,00 UTC 7th May

LBI CUBLIFE airdrop will take place at 21,00 UTC 14th

First LEO dividend payments go out at 21,00 UTC on the 21st

Presale ends at 20,49 UTC and CUBLIFE tokens are distributed at 22,00 UTC 21st May

Dividends are paid every Friday at 21,00 UTC

From 100% of earnings, 50% is paid to CUBLIFE (CL) token holders, 40% is reinvested to increase future payouts and 10% paid to @lbi-token as an operators/host fee.

I think I have all the important stuff covered here. I need to give a shoutout to @amr008 who has written the code to make it all happen. We are looking to test out the airdrop function so will have done a small airdrop of SPORTS token to LBI token holders. The snapshot was taken around a day back and you should have already received them, you can check your hive-engine wallet to check. There are not worth that much but we now we've tested snap shooting and distribution. All is working 😉
I hope that you are excited and looking forward to CUBLIFE being released.

Posted Using LeoFinance Beta
---