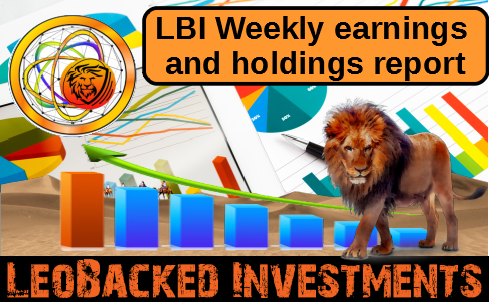 Hello LBIer's, another week is over for us and it's been a great week. We announced our new token project CUBLIFE which will launch in 3 weeks time. Check out yesterdays post for full details on that. We have 1 week left before the LBI token hardcap happens so this week is the last week you'll have to get tokens directly from @lbi-token which are being sold at 1.20 LEO. After the hardcap, investors will still be able to buy from the exchanges but there will not be any new-minted tokens issued.
Let's take a look at this week's earnings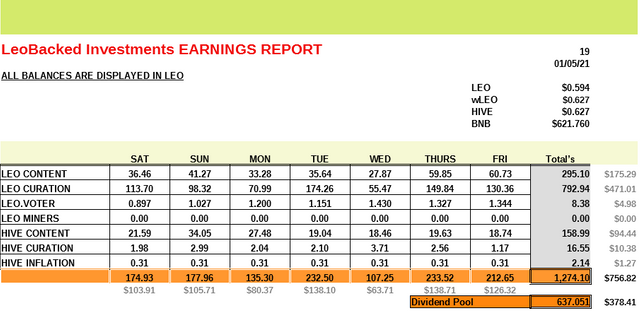 Curation rewards are really killing it and they will continue to increase as we power up more and more LEO. One thing I noticed this week is HIVE content rewards are a lot higher than normal. This has always been around 70-100 LEO's worth per week but as LEO is trading for under 1 HIVE again, rewards in HIVE are worth more LEO and this is why we get the sudden jump to 158 LEO this week. We see also reflected in earning from leo.voter. Leo content has remained very stable the past few weeks and curation is bringing in a little more.
It has been a great week overall with earnings of 1274 LEO, 50% of which has been transferred to bLEO with the other half being powered up.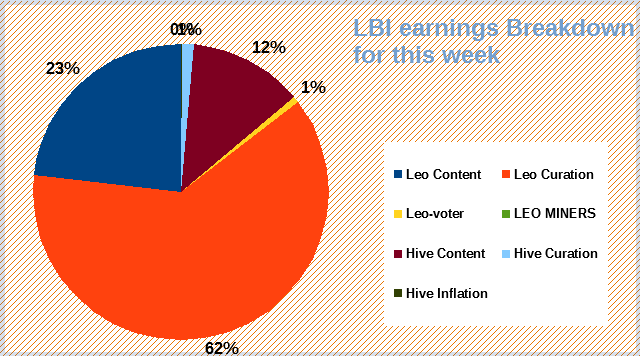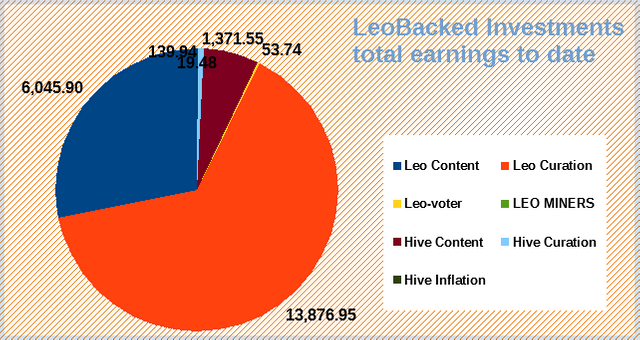 Total earnings to date are 21,507 LEO. We had 2 back to back new time high earning weeks in a row and this week's earnings are still above the weekly average so we are still winning. If we take a few numbers like this week's earnings and times is by 52 weeks, we get 66,248. There are around 223,000 tokens issued and this represents a 29.7% growth per year. When dividends start, that's roughly 15% toward dividends and 15% back into growth. Of course, none of these factors in our off-platform investment and its growth. The target is 20% as 20 is plenty but we'll take 29% as well and than aim higher.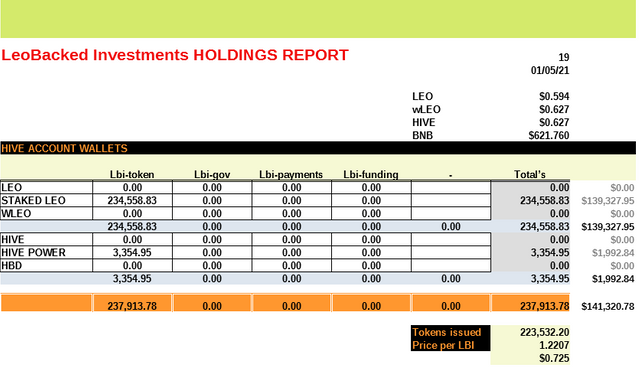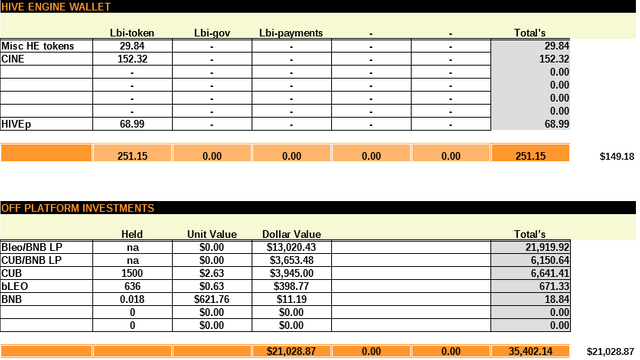 This week again, we transferred 50% of earnings to bLEO and powered the rest up. We have issued a few tokens this week so I decided to power all them LEO's up as well. We powered up around 2400 LEO bringing us closer to 250,000.
Our CUB wallet has grown in both dollars and LEO this week which is the way we like it. The bLEO/BNB LP is performing great and has exploded this week due to BNB going mad and LEO increasing a few per cent on last week. We are still growing the CUB/BNB LP into our second biggest holding, getting there slowly as each week passes and compounding is working so for. I would guess with the next few weeks the CUB/BNB LP will overtake our CUB den holdings in dollar value. The growth chart is looking amazing and I'm waiting for something to happen to create a big dip. I hope it never comes.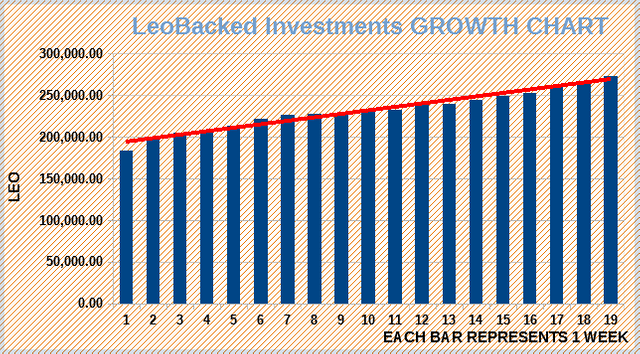 Another week and another 1% of the fund's allocation has switched from Staked LEO to BSC LP's. After CUBLIFE is released, we'll see a small change and staked LEO will pull back 1-2% as some of the BSC funds are transferred to @cublife.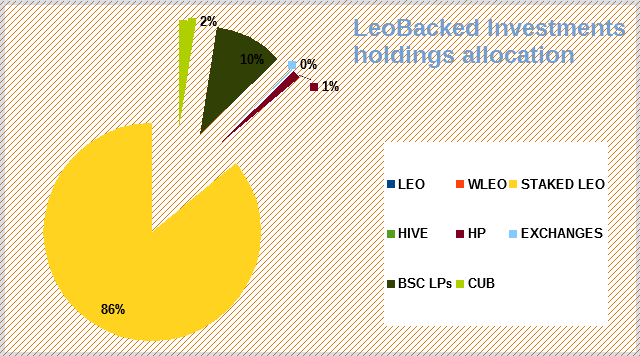 LBI token price
Total assets worth in LEO
273,567.07 LEO
Total LBI tokens circulating
223,532.20
LBI token price - 1.22 LEO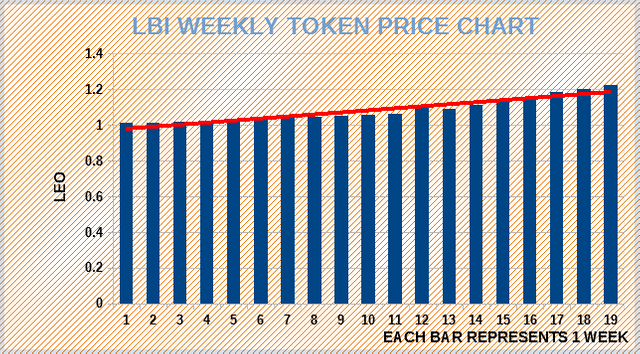 That's the week folks, It's been another week. The LBI token price is sitting at 1.22 LEO and we are in the middle of a bull run year. We'd need to mess up royally to not make a killing the rest of the year. Dont forget, the LBI token is hard capping next week on the 7th and you can buy them for 1.20 LEO directly until this happens so you can get them at a small discount.
Thank you for reading through this week report, i hope you found it interesting and you are happy with the numbers.
Posted Using LeoFinance Beta