LeoFinance's Ad Revenue is Going to Skyrocket & Why It Matters
---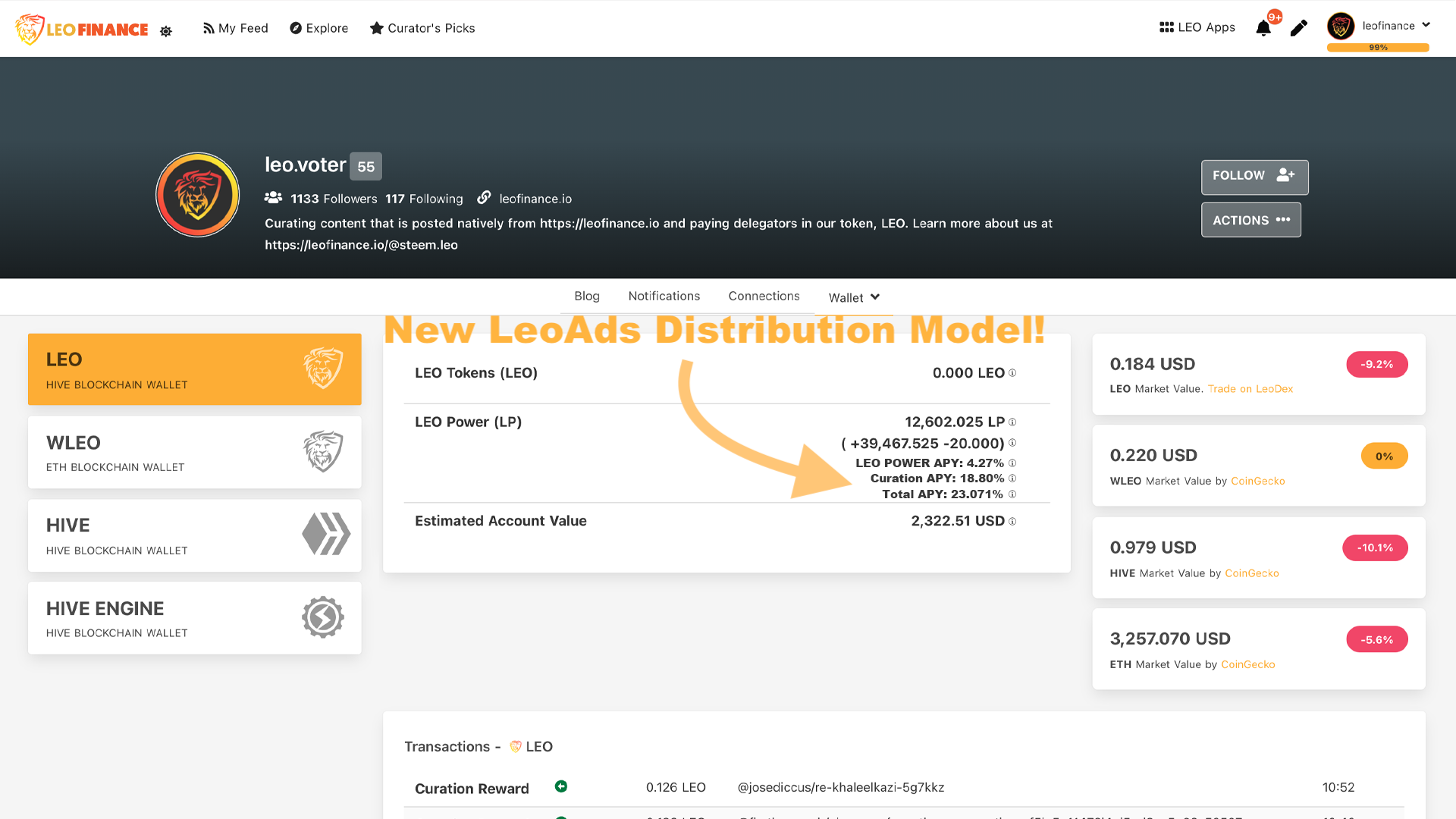 LeoThreads is giving ad revenue a massive push!
It's no secret that #LeoThreads launched earlier today. In fact, everyone stepped up to the plate and started Threading super hard! People were Threading so hard that we broke the UI multiple times. This is what a live beta is, for those that might somehow be frustrated. The team is doing an amazing job deploying fixes in real time and making sure that we are able to send out our Hive microblogs.
I wasn't going to write about LeoThreads because Task wrote about it yesterday on LBI but come on... I have been using this thing for the past few hours and it's just too fun. I have to be honest, it's been a while since I've felt this level of excitement about any launch. I was very confident that the launch was going to be explosive, but boy seeing it happen is bringing the biggest smile to my horsey face. Remember kids, Threads is for everyone, including horses.
What I mainly wanted to highlight was the fact that this brings a whole different level of ad revenue. Just from the 4 people that were internally testing, ad revenue was up 5-10% per day. I'm not sure people realize how huge that is. Consider if all 600 monthly active users started using it on a daily basis. You can see how the ad revenue is going to multiply.

You might be sitting there thinking "well why the hell would I care about a website making more from ads?", to which I said fair point. The thing about LeoFinance is... Not only is ad revenue going to be used for LEO token buybacks, but we are going to be getting a share of that ad revenue. Just by staking LEO as LEO Power, you're going to get a percentage APY that has yet to be determined.
When the LEO token buybacks start, I have a feeling LEO is going to get a lot more attention. Looking at the tokenomics which are conveniently displayed on Threads... 75% of the total supply is staked as LEO Power. That says a lot about the community here. 17% of the supply is locked in liquidity pools, and a tiny fraction remains liquid.
This means that we have a very scarcely liquid asset that we can earn by either creating long form blogs or microblogging. It doesn't take a rocket scientist to figure out that this is probably going to have a very positive impact on the price of LEO.

Thinking about the ad revenue... We only need to generate $4,000 per month in ad revenue to pay out 4% APY to LEO Power holders. This is already up a great percentage, and will continue to skyrocket as more Hive users join the party. When people realize that they can creat short form content right on Hive without flooding the top level post feed... It's game over. Trust me, I've been using it. A lot.
It's easy. It's fun. It brings a whole different level of engagement where it doesn't feel intimidating at all. It's literally for everyone, and the goal of every single Lion out there should be to bring as many new users to it as possible. Twitter is an easy target because new users can create a Hive account with their Twitter account via LeoFinance and start Threading in seconds.
It's time for the world to notice Hive on a more broad scale. Imagine if we got 1% of Twitter users on the platform. At the end of the day, it isn't all about the money. You have to admit though, knowing that the masses don't know about this yet is financially exciting.
We are here on day 1, and things are looking better than we could have expected. We have lift off, frens.

Article written by: @l337m45732 AKA 0xNifty.nft
Posted Using LeoFinance Beta
---