Why LBI does not downvote
---
Hello LBIer's. I have been writing a 6 part building wealth series the past few weeks but im gonna skip it this week because, well to be honest, im not in the mood for writing so better skip a week and write it when im in a better mood because it'll be better. Half the people that comment dont read it anyways, they just ask some question that's already answered in the post so they can get an upvote from @lbi-token. Nothing wrong with wanting an upvote but just saying, the writers do notice that alot of questions asked are answered in the post they are commenting too and it's like, did they read the post? Im sure a few do read whole posts, just saying is all as we do get good questions as well.
So what to write about when you are not in the mood for writing. Does it really matter? I mean, we'll collect all our auto votes. Im sure some people deserve an auto vote if their content is consistently good but quality normally goes downhill with time and we end up with a bunch of broke assed entitled idiots thinking they are owed something for the 5-10 minutes of work they put into a post. This post is a prime example of that. I've said im not in the mood for writing but im still writing. However, this post will take me more than 10 minutes to write. My content today is me moaning.
These are not the views of @hetty-rowan or @taskmaster4450le, just wanna put that out there for the record. SSUK writing today.
Upvoting? let's talk about downvoting. That's today's content. Why LBI does not downvote.
Why LBI does not downvote
Sadly being part of the solution to over rewarded shitposts is a problem. It's sort of universal that you can play an idiot when you get downvoted and pretend to not understand are accept the difference between expected estimated rewards and your money.
People mainly downvote for 2 reasons
1/ Content that is not worth the attached estimated rewards (auto-posts, short generic content, plagiarism, ect)
2/ Used as a weapon to destroy someone's earning and rep
LBI does not downvote because it's actually hard work and very, very bad for the reputation. Upvoting is easy, you do it and that's it. People will love you if they get big juicy upvotes but downvotes are different. People will hate you, write posts about you calling you out, they will hunt you down and beg to have them removed. When you upvote someone they might remember your username, when you downvote someone, they will remember your username forever (#drops mic) Downvoting results in being hunted down and begged to remove it. Begged like a crack addict to the dealer as if their life depended on it. (If you are uploading to HIVE to feed a crack addiction, sorry no offence) If you downvote someone with a decent wallet size, you could start a downvoting war as they could downvote our content and then it would BE ON!. Obviously, we'd destroy them 1 one 1 but stacking enemies over time is a losing game. Yep, downvoting for LBI would make no sense. As an investment token, it would yield negative results and 100% damage the bottom line. It's that black and white. We cant use our power for ethical journeys.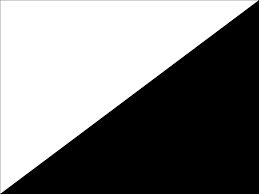 I personally like the idea of downvoting but people dont get it. I also dont upload that often so im more of a spectator, to be honest. I think people dont understand that they get downvoted if their content is shit. They see it as an attack and go on the defensive instead of thinking to themselves to improve their content.
They might think to themselves, I've been shit posting for 3-4 years already, I deserve these rewards because I've been loyal to HIVE by posting my shitpost every day and earning a fuckton of crypto and tribes tokens from the 15 tags I use on each post. I power up all my HIVE and tribes tokens and receive more daily upvotes votes so I've been loyal because i've not powered down. Why is this downvoter taking away my money? How dare they say my 8 lines of jibberish and picture of the sky, field, lake or me randomly standing beside something does not deserve $50+ in rewards? How dare they think they can redistribute my rewards that are not mine yet back into the reward pool to be paid out to (fingers crossed) better content. I have worked hard to delegate and buy tokens that give me upvotes on all my daily posts for the past 3-4 years and they are ruining it. They are stealing my money from me. Im gonna panic and throw a hissy fit. Why are they downvoting me? I dont understand.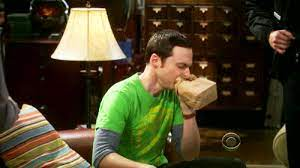 I have no idea what people think, this is just the way it looks from my POV. I mean this sort of thinking is what I think are the thoughts preceding the actions I see being taken after downvoting takes place if that makes sense.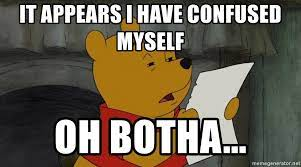 Again, downvoting it looks to be a good idea but people can't take it. On paper, downvoting looks like a no brainer and in the real world doesn't work so well. Maybe if voting was anonymous, that would help but don't think would be a great idea either. haha.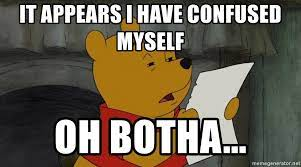 What do you think about downvoting? Do you like the idea? Do you think it is a bad idea? Do you think it could be tweaked and made better? Share your thoughts and feedback below.
Posted Using LeoFinance Beta
---