FALLING DOWN on all that I've ever known
---
Falling down is an amazing song by the Oasis and it is also what YNG, Young Platform's utility token, is doing.
I'm not surprised, to be frank. This was the most predictable thing since Real Madrid's UCL win. Real Madrid almost always win knockout games in the Champions League and newborn tokens almost ways dump right after they('re) pumped.
Young Platform is a decent crypto exchange but I think the fees are too high, they only recently added earn products and only for three cryptos (Tether, ETH and BTC), there's still no proper staking and no debit card.
On the opposite side of the same coin we have Young Step, which is the only get-paid-to-walk app that works as promised. At least in my experience.
Young's utility token, an ERC-20 token called YNG, was introduced a couple of years ago but until last week, it was only used internally with a fixed price of €0.24 per coin.
Over 4 million tokens (out of a possible 100 mln) were purchased during the pre-launch days and after the launch a couple of days ago, the token briefly went up to $0.29 before falling down to $0.20, below the initial ICO price, and it's still falling down.
A few days from now, you'll probably be able to buy a bunch of them for a fiver and hopefully, maybe, one day the token will be listed on Binance and Coinbase but until then... well. It's falling down. Man, I love Oasis.
I've crossposted this article on Bitcoinea and Publish0x.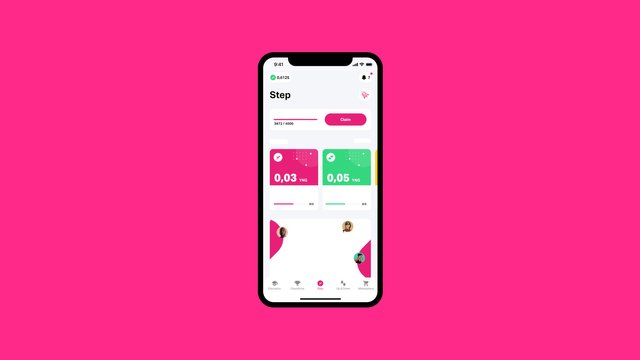 Posted Using LeoFinance Beta
---