LeoMobile: LeoFinance's Hive-Based Web3 App Updated in the Google Play Store + LeoInfra V3 in Final Testing
---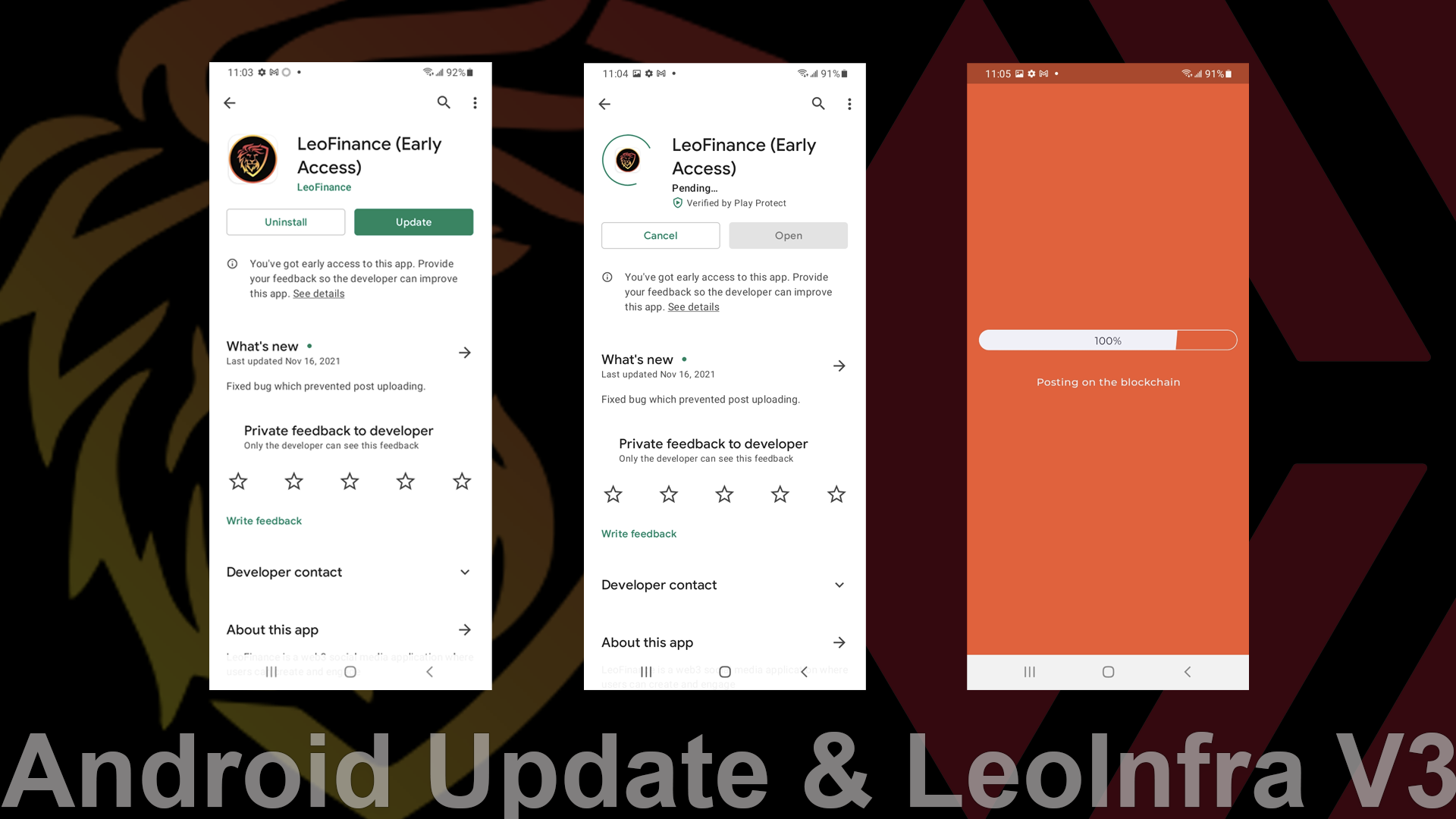 LeoMobile development has been happening at a rapid pace behind the scenes. While we await IOS approval, we've been working on a number of amazing core features and also bug fixing the Android version of the mobile app based on all the feedback we received since launch.
Number of Users!
Android Update
IOS Status
LeoInfra V3 Finished and Testing
Nearly 200 Android App Downloads!
LeoMobile on Android is in "Early Access" Mode which means that you can find it on the Google Play Store via the links we distribute on LeoFinance.io, Twitter, Discord, etc.
We were pleasantly surprised when Shawn logged into the Android Dashboard and shared this image: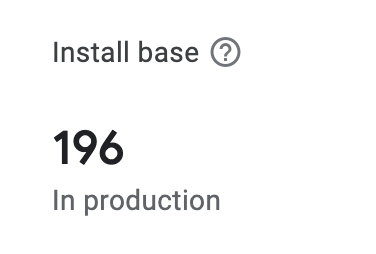 We're about to hit 200 installs on LeoMobile for Android! That's quite a bit more than we expected and it also means that we can battle-test all of the amazing new features that are getting deployed in the coming weeks as we approach V1.
If you haven't downloaded LeoMobile on Android yet, you can check it out in the Google Play Store!
Android Update: Hive Blockchain Posting Fixed!
One thing we broke in between closed testing and open testing is the posting functionality. As soon as we launched LeoMobile on Android, we started receiving bug reports that posting to the Hive blockchain wasn't working properly.
We had to nail down a process for deploying the Android updates but we're happy to report that we can now deploy LeoMobile Android updates in ~24 hours (of course, subject to change based on potential App Store roadblocks).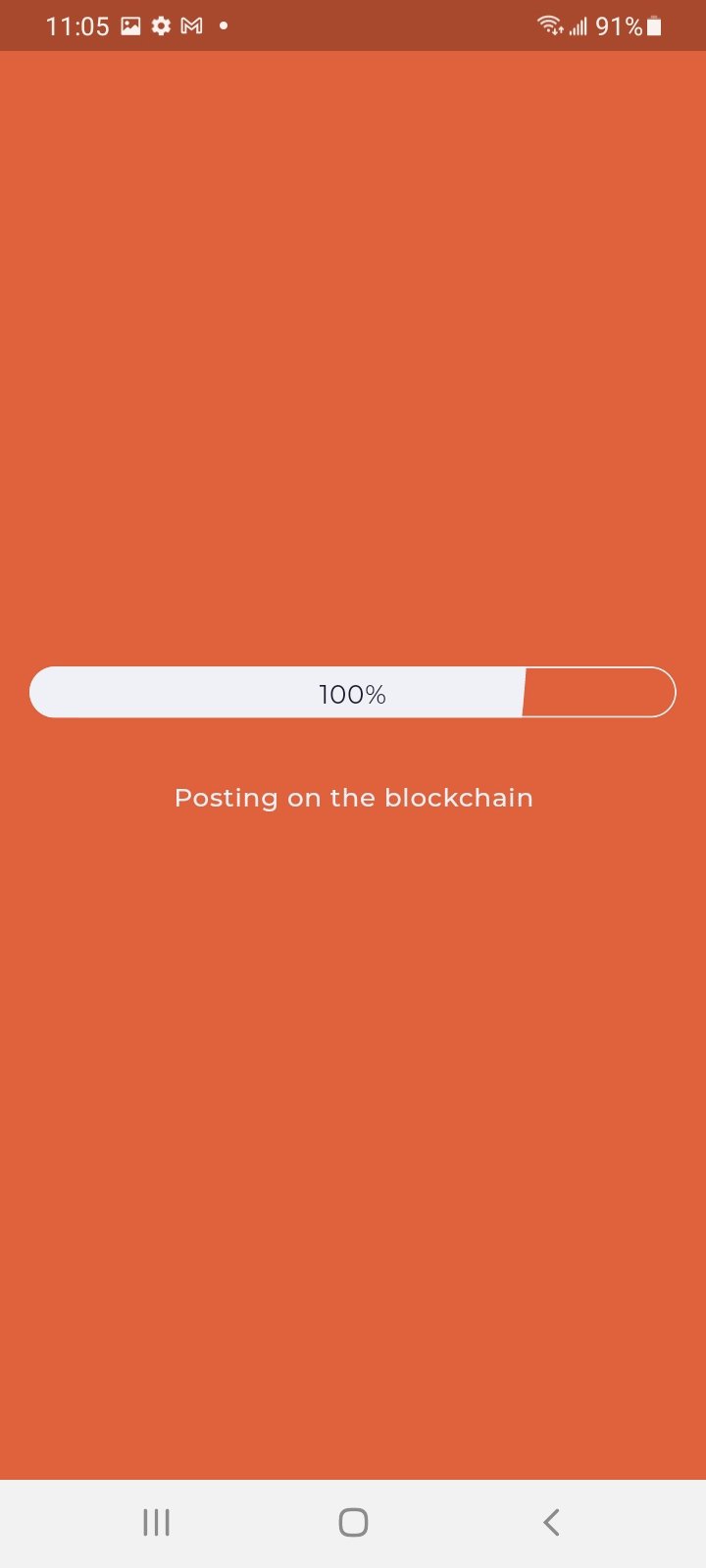 We deployed a new update yesterday and it went live on the Google Play Store this morning!
If you've already downloaded LeoMobile on your Android device, head over to the Google Play Store and go to the "Update Available" tab. You can also visit the link directly to get there faster: LeoMobile on Google Play Store.
Once you've downloaded the update, you should be able to post from your mobile device without any issues. We've also fixed some image uploading issues we experienced since the launch of open beta. Head over and check it out!
If you have any feedback on the app, we encourage you to open a Tech Support ticket in Discord and share it with the team. We've been collecting and prioritizing all of these feedback/bug reports 🦁
IOS Status
We're all anxiously waiting for the day when the Apple App Store grants us access to open testing.
The issues we're having on that front are quite annoying. All bureaucratic at this point - we're simply waiting for them to approve our new build of the app.
They are concerned because we deployed 2 app versions: 1 for closed beta and 1 for open beta testing.
To them, it looks like spam / cloning (i.e. 2 apps were created with the same name and the same general features). They're concerned about authenticity and the process to communicate with them and show proof of authenticity for both of our versions of the app has been a long and annoying one.
Regardless, we're hoping to see LeoMobile hit the IOS App Store as soon as possible. It will happen suddenly and without any warning!
LeoInfra V3 Finished and Testing
Despite any app store delays, we continue to develop in the background. Our major focus in the past 2 weeks has been integrating LeoInfra V3.
LeoInfra V3 brings some new sign up options to the LeoFinance ecosystem. We've decided to focus on building out the LeoInfra update and then integrating it into LeoMobile first. This also coincides with a refresh to the Login screen: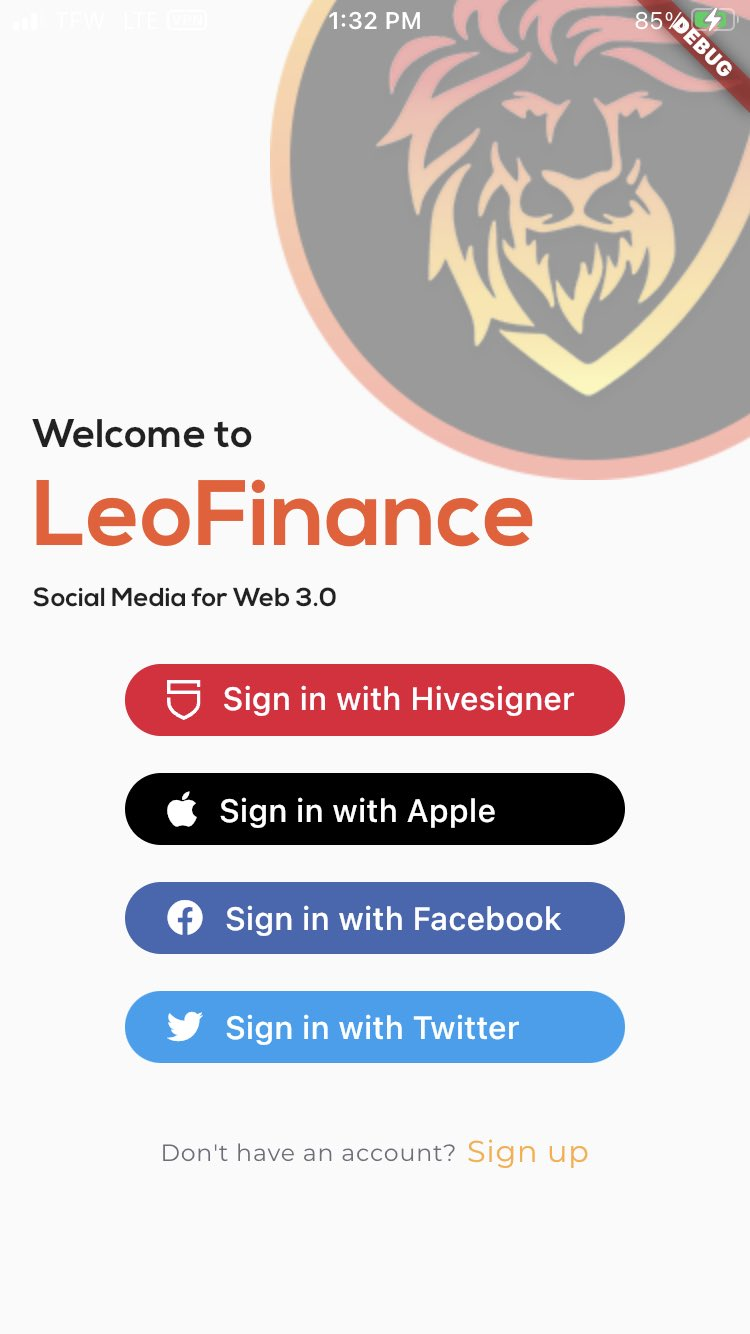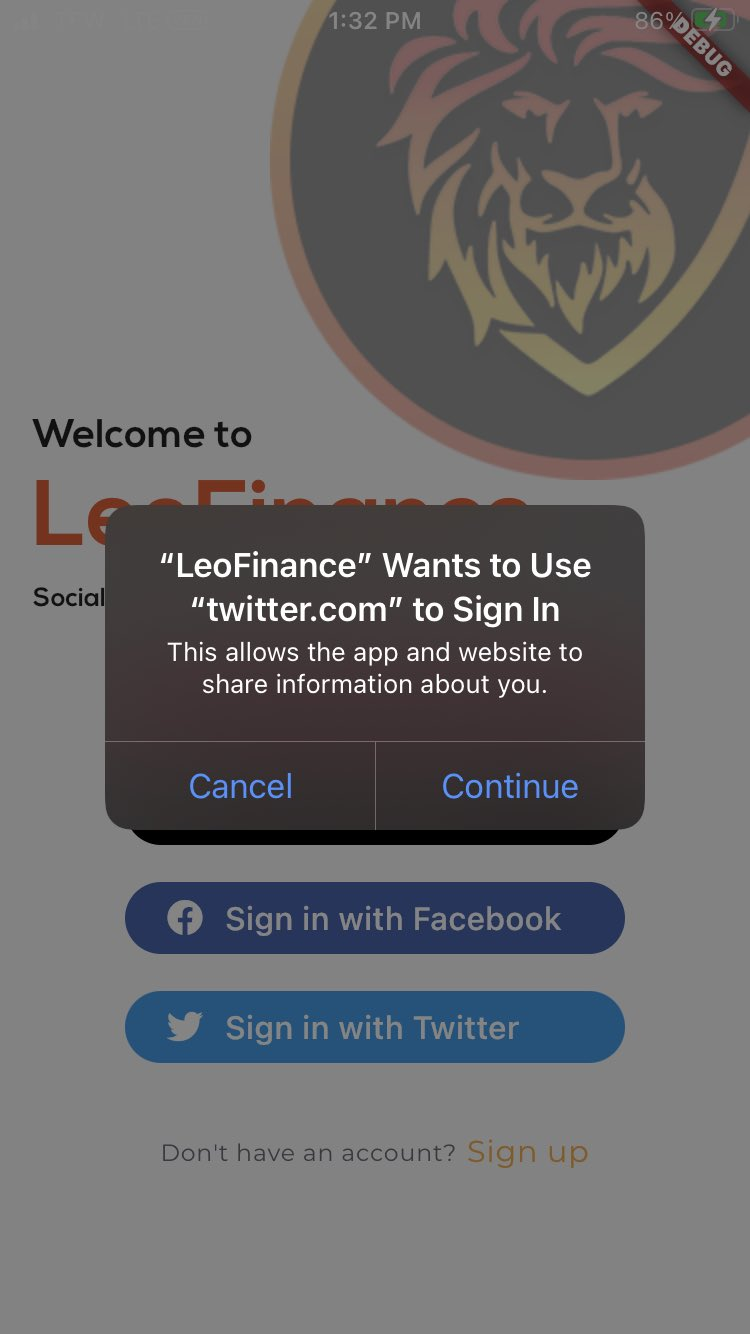 As you can see, LeoInfra V3 brings 2 new sign-in options:
Facebook
Apple Sign In
The Facebook sign-in and sign-up option has been highly requested ever since the launch of LeoInfra V1 ~1 year ago.
We're excited to finally release it into a public version of LeoFinance Applications!
It truly fulfills our goal with LeoMobile: create an extremely user-friendly and intuitive portal to Web3 Social Media. With LeoInfra V3, users can sign-up and sign-in to LeoFinance and the Hive Blockchain in less than 20 seconds with:
Twitter
Facebook
Apple
Mobile Phone # and Email sign-up and sign-ins are coming to LeoMobile in one of our next major LeoInfra updates.
We've got a post planned to talk more in-depth re:LeoInfra V3 and the roadmap for V4. Stay tuned 🦁
p.s. don't forget that you can delegate HIVE POWER to @leo.voter and earn a 16% APR (paid as LEO) for your HP Delegation. These delegations of HIVE POWER are used to claim account creation tokens on the Hive blockchain which LeoInfra utilizes when creating Hive Lite Accounts for new users who sign up with Twitter, Facebook, Apple, etc.

LeoFinance is a blockchain-based social media community that builds innovative applications on the Hive, BSC and ETH blockchains. Our flagship application: LeoFinance.io allows users and creators to engage and share content on the blockchain while earning cryptocurrency rewards.
Earn a 16% APR on HIVE POWER and Support LeoInfra's Onboarding Efforts by Delegating HP to @leo.voter (Currently at 2M HP). We Use this to Claim Accounts and Delegate RCs to Newly Onboarded Users + Daily LEO Payouts to Delegators
Posted Using LeoFinance Beta
---