pHBD-USDC is Now Live! | HBD is About to Get a $5,000,000 Liquidity Pool
---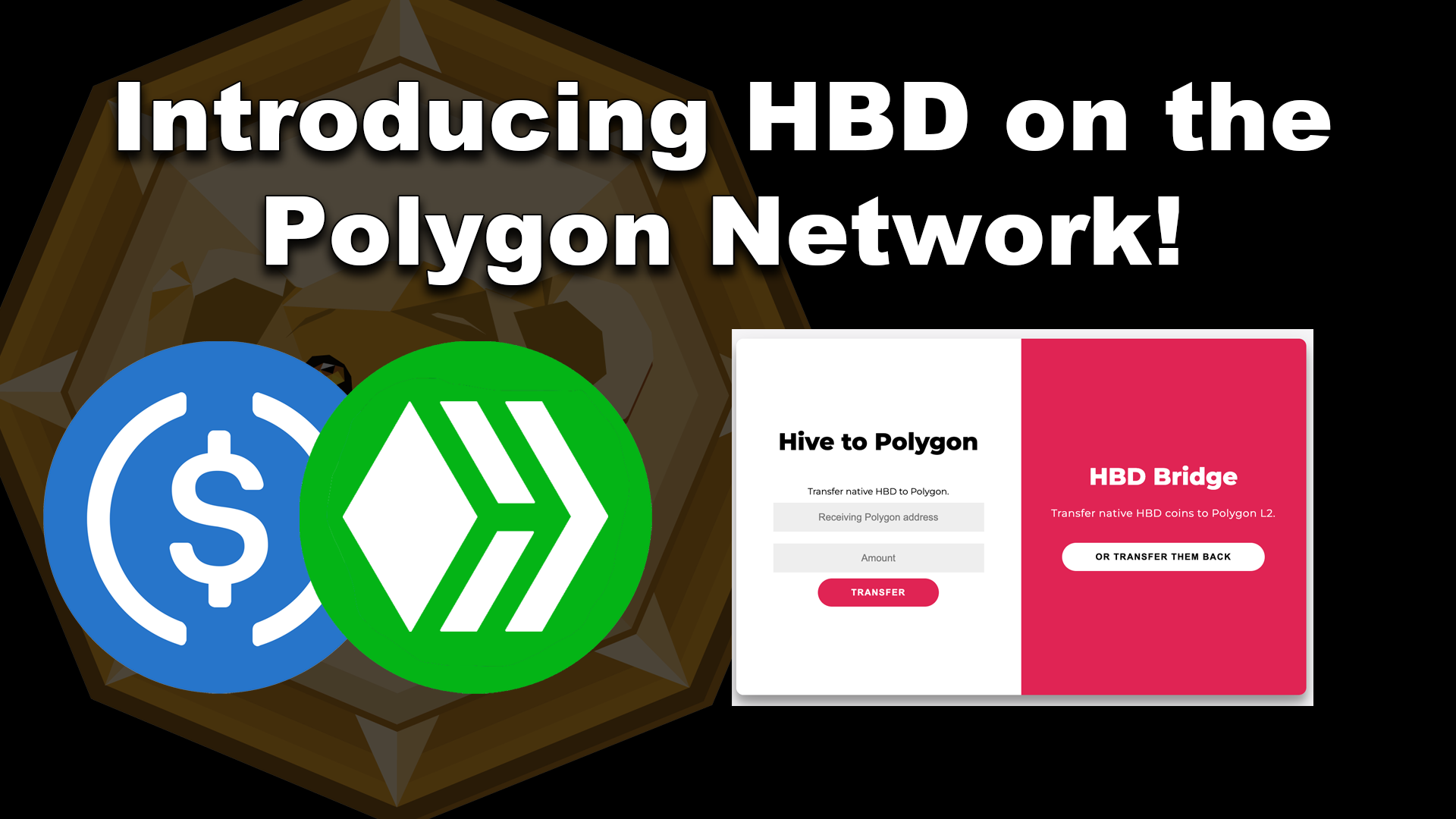 If you're reading this post, then you'll notice that one of our most anticipated features has OFFICIALLY gone from soon to now. pHBD (Polygon Hive-Backed Dollar) is now live on https://polycub.com/farms.
This marks a vital milestone both for PolyCUB and for HBD and the Hive Ecosystem.
---
TLDR;
---
ICYMI: the Hive witnesses recently raised the HBD Fixed Interest rate to 20% on-chain.
This means that anyone can stake HBD on-chain and earn a fixed yield of 20%.
They solved Demand but only one problem remains: Supply. Personally, I tried to go out and buy over $150k worth of HBD and it was impossible to find a market to do that. I had to put out tweets and go OTC to get as much HBD as I could.
This needs to be fixed if the Hive ecosystem wants to attract the DeFi world of whales, stablecoin yield hunters and all of the massive value that comes along with it. Look no further than Terra and UST to see how important that is.
Anchor is one of the many reasons that UST and Terra (LUNA) are so successful. A simple way to stake / provide liquidity and earn yield.
PolyCUB aims to be that for the Hive ecosystem and HBD token. With pHBD, our goal is to create a $5m+ liquidity pair for HBD.
This signifies the largest liquidity source for HBD. We believe that pHBD will be the #1 route to trade and accumulate a position in Hive-Backed Dollars and we need your help - the Hive community - to make this a reality.
How to Wrap and Unwrap HBD & pHBD
It's easy! We actually radically improved the UI but it works identically to pLEO:
Head over to https://wleo.io/hbd/ and you'll see the new and improved wrapping and unwrapping UI: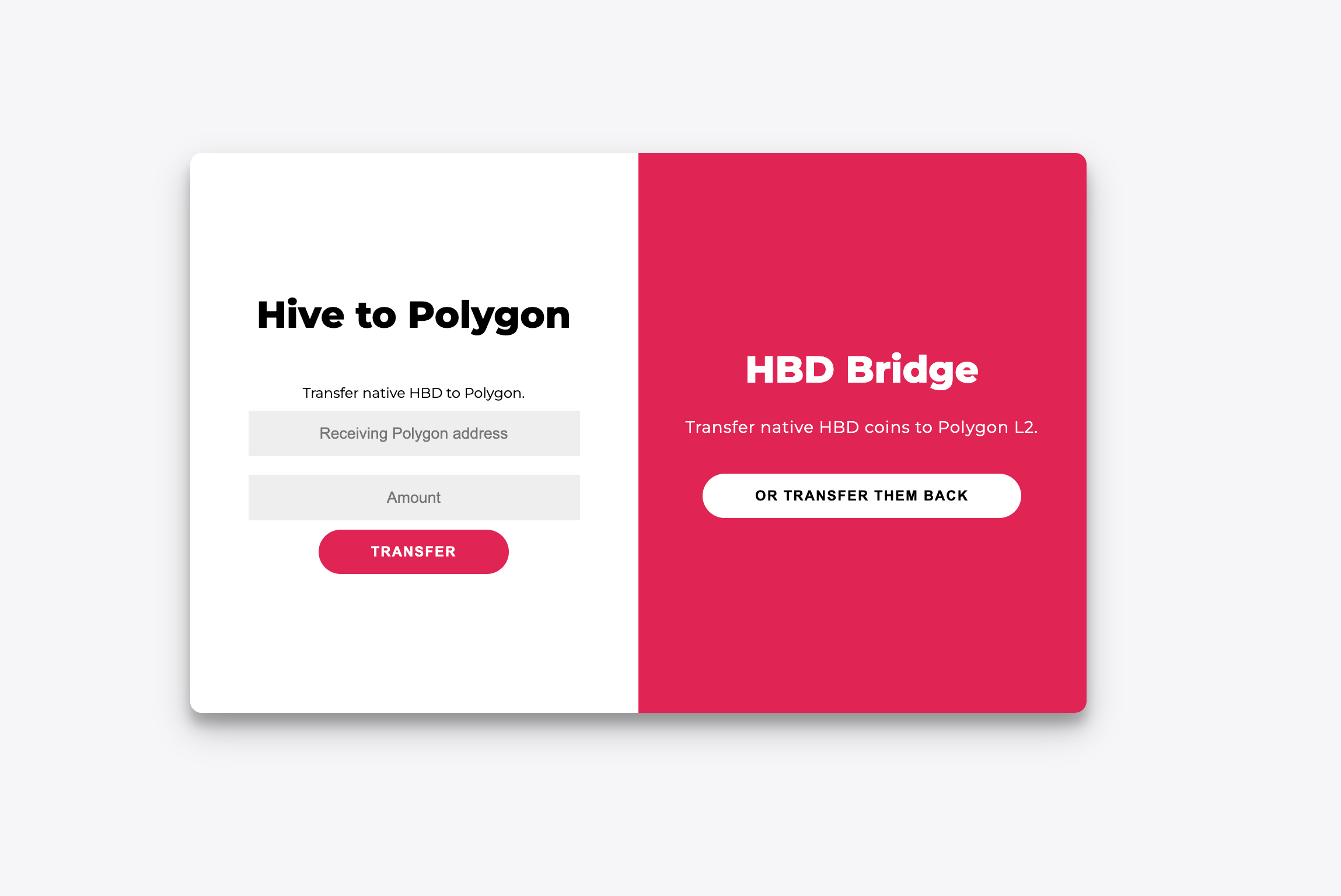 To wrap:
Enter your receiving Polygon Network Address
Enter the Amount of HBD to send
Hit transfer and confirm with Hivesigner or Hive Keychain
To unwrap:
Enter your receiving Hive Username
Enter the Amount of pHBD to send
Hit transfer and confirm with Metamask
pHBD Trading is Now Live!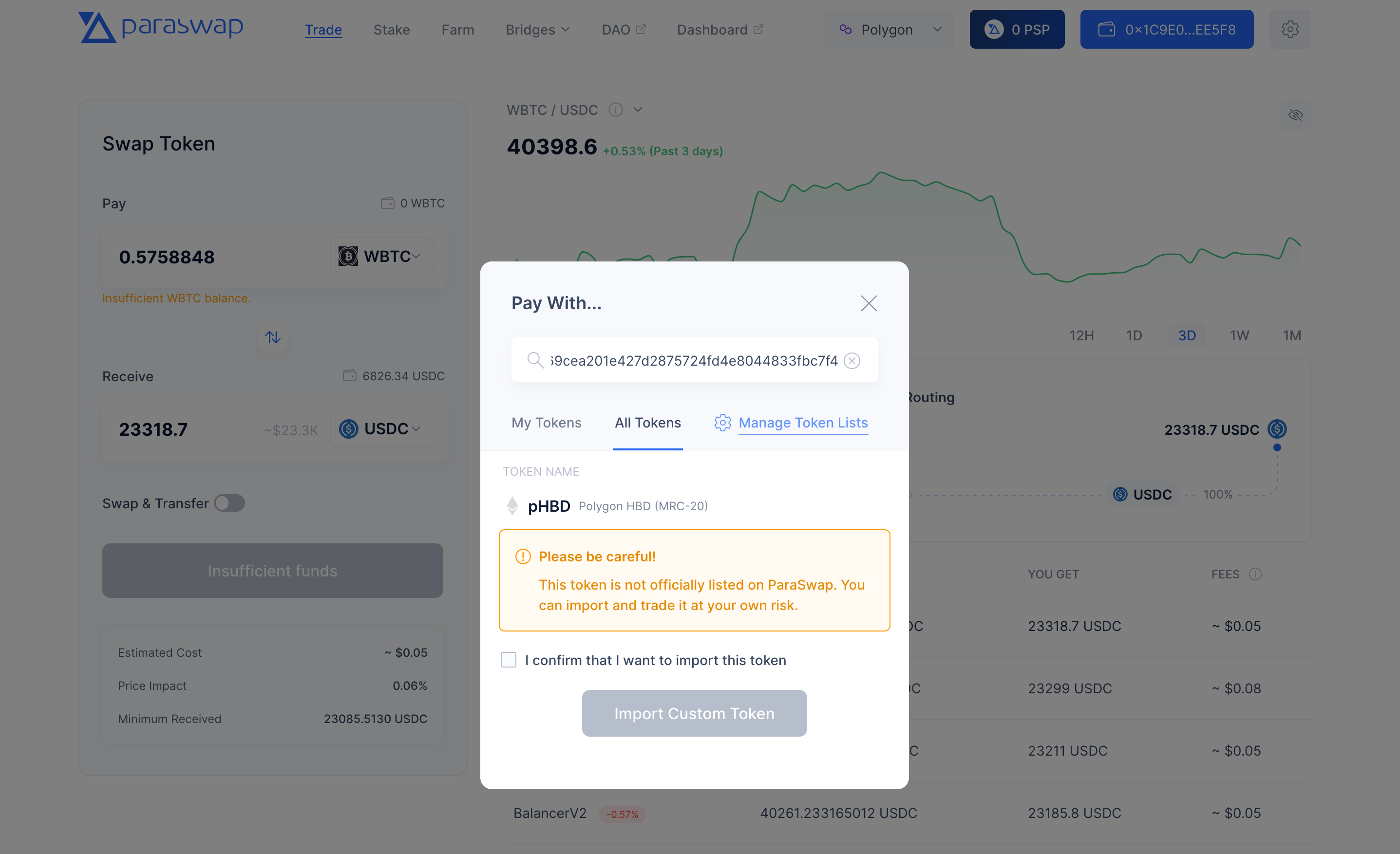 You can now trade any coin for pHBD on the Polygon network. We're working on exchange listings and DeFi aggregator listings for pHBD which will rank it on official token lists. First, we need liquidity, then we can make these listings happen so people can find it more easily.
For now, you need to input the pHBD contract address directly on Sushiswap or (Our recommendation) Paraswap in order to trade pHBD:
pHBD contract address:
0x6d969cea201e427d2875724fd4e8044833fbc7f4
Steps:
Visit Sushiswap or Paraswap
Click "Select Token"
Paste "0x6d969cea201e427d2875724fd4e8044833fbc7f4"
Approve pHBD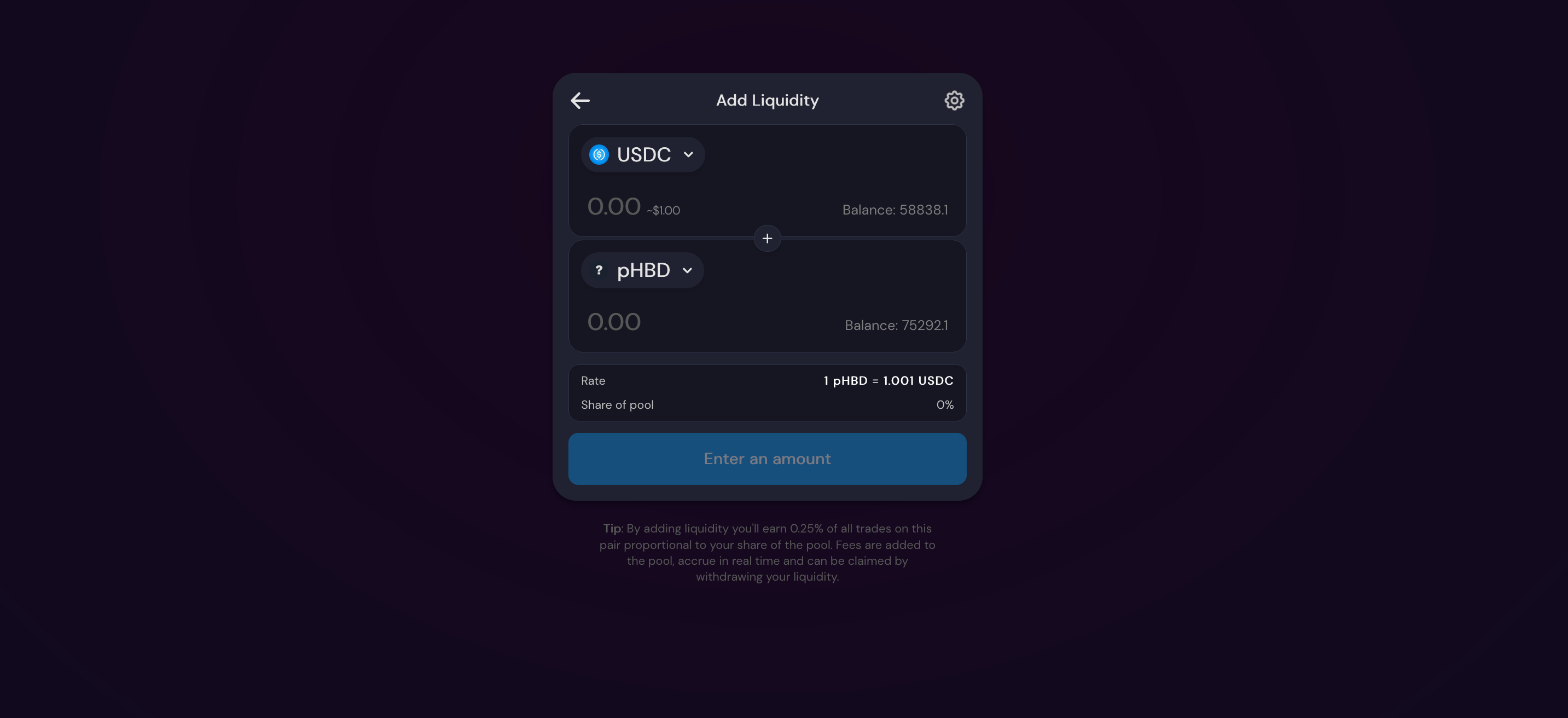 To add liquidity:
Visit https://app.sushi.com/
Add pHBD Contract address in one side
Add USDC in other side
Approve
Add Liquidity
To LP on PolyCUB.com and earn yield:
Enable LP
Deposit LP Tokens
Fee for deposits are currently ~0% but will not remain that way forever 🦁
Bullish PolyCUB, HBD and Hive
This is so bullish for PolyCUB, HBD and Hive.
PolyCUB's Protocol Liquidity is earning 0.1 HBD + 0.25% on every wrap and 0.25% on every unwrap
HBD is getting the largest source of much needed liquidity to supply a new wave of Hive ecosystem users
Hive ecosystem needs HBD to gain mass adoption. Liquidity is the final hurdle to making that possible
We have a lot of content to push out today:
mechanics behind pHBD
Guides and tutorials on how to use it
We wanted to get this post announcing the release into your hands first. The in-depth tutorials will follow!
Questions?
Leave them below. There will be tons of tutorials today and if you write one on https://leofinance.io, we'll have some gifts sent to your Hive account ;)
Posted Using LeoFinance Beta
---