Contest! - Make a #Thread on Leo Finance | 5k $LEO in prizes
---
This new feature on Leo Finance will completely revolutionize the way Hivers engage. If you don't know what #threads are, then you should go check the post below, because this is a contest post, not an announcement post.
And as a party launch event, we have a FIVE THOUSAND $LEO prize pool to share with those who engage on threads in a specific way, this will not be the only way to engage on threads, but it's definitely one of the most interactive and fun ways to deep-dive on #threads.
Wait, you might ask me, why would I make a 20 comment thread if I can just publish a long text form post on Leo without the hassle of clicking and all those extra steps?
Do you know how people hate the idea of watching a 3 hour movie, but then will binge-watch a series with six episode in one go? This happens because the pace of a movie is different than the pace of single episodes, making it easier for modern audiences to keep their attention span, get some dopamine on every episode, cliffhangers, and much more. Whereas a movie has a slower pace with just one climax, no cliffhangers etc.
That's what happens with threads and top-level (normal) posts on Leo and Hive.
Both Threads and Blog Posts have their pros and cons and have different target audiences. The same idea can be expressed in a long post, or it can be broken down into a thread, making it easier to catch a user's attention and making it easier for the audience to stay hooked.
Threads allow anyone to share short ideas that interconnect with each other without the need of being a kickass writer - unlike with posts, where you have to be a great writer to keep the reader interested for 10 minutes while you develop and dissect an idea.
Contest: Compose a #thread with 19 follow-up comments.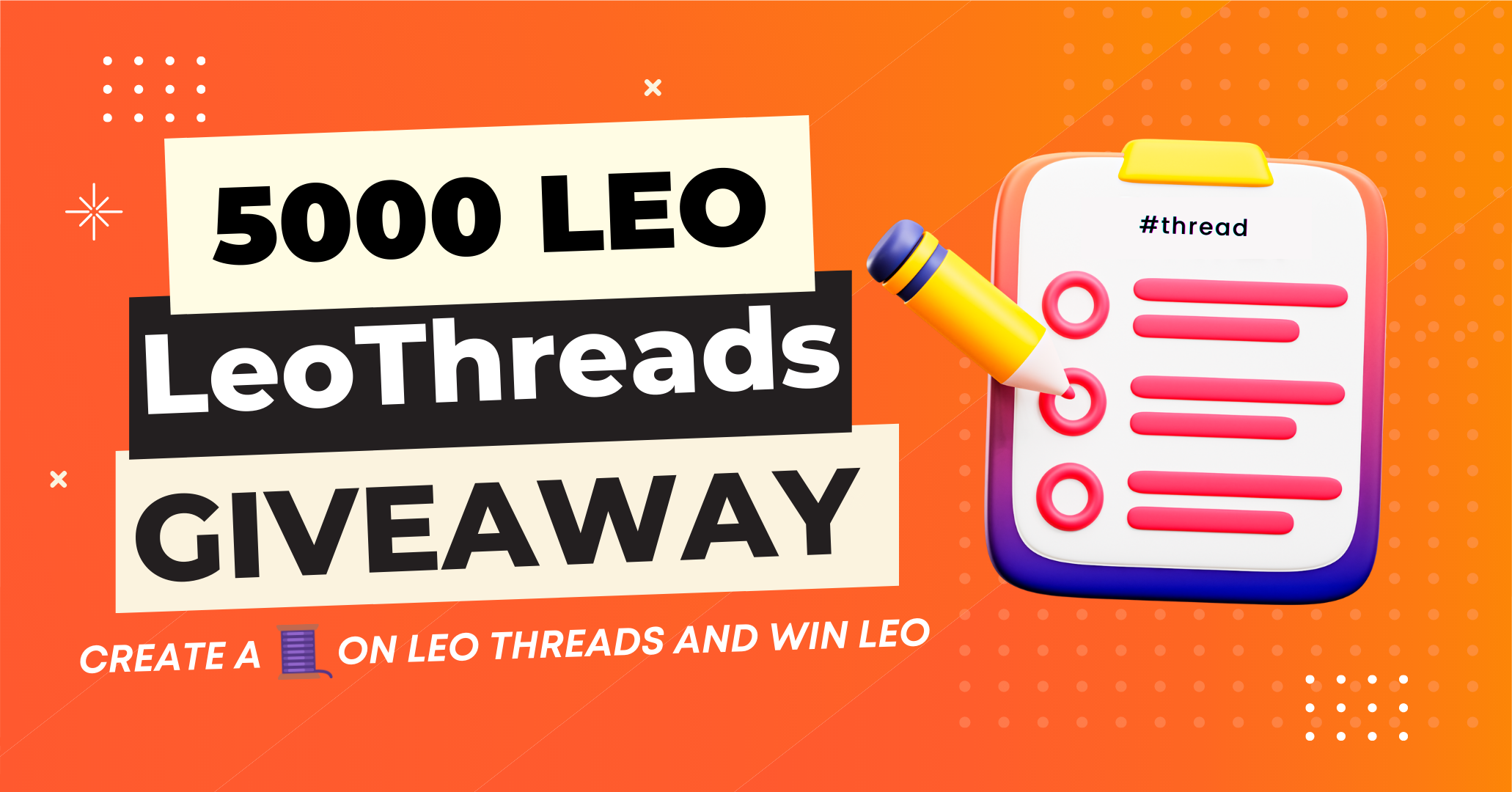 It's that easy. But if you don't quite get the concept, let me break it down:
Pick an idea or concept, it can be whatever you want. Unlike with Leo Finance long form posts, threads are not only for finance and money content, YOU CAN PICK ANY TOPIC YOU WANT.
Start your thread with an introduction and let people know there is a follow-up thread storm incoming - people usually do it like 1/20 to let others know there are 19 more comments coming.
Continue your #thread, reply to the last comment you've made until you hit the 20 comment mark. ALWAYS REPLY TO THE THREAD STARTER COMMENT.
Make a post about #threads to let everyone on the Hive blockchain know what they're missing, and include a link to your thread so people can go check it out. Use the tag "threadstorm" so we can find your thread.
*Your thread will have 20 comments in total, 1 for the intro and 19 as follow-up comments.
If you need an example of a #threadStorm, check this one out

Remember, YOU CAN PICK ANY TOPIC YOU WANT for your #threadStorm

You have until Sunday, August 7 at 23:59 to compose your very first #thread like this.
If you do, you will be eligible to win one of the five 1k $LEO prizes.
Note: Three 1K prizes will be randomly picked following a provably fair process like we've done in the past. Two 1K prizes will go to the two #threads with the most interactions - because yes, we also want to reward those high quality, interesting threads that generate engagement.
All the HBD from this post will be used to buy $LEO and sponsor community driven contests by the different Hive communities, so spare a vote!
TIP: Share your intro #thread on Twitter to get more engagement and win one of the two prizes for most interactions!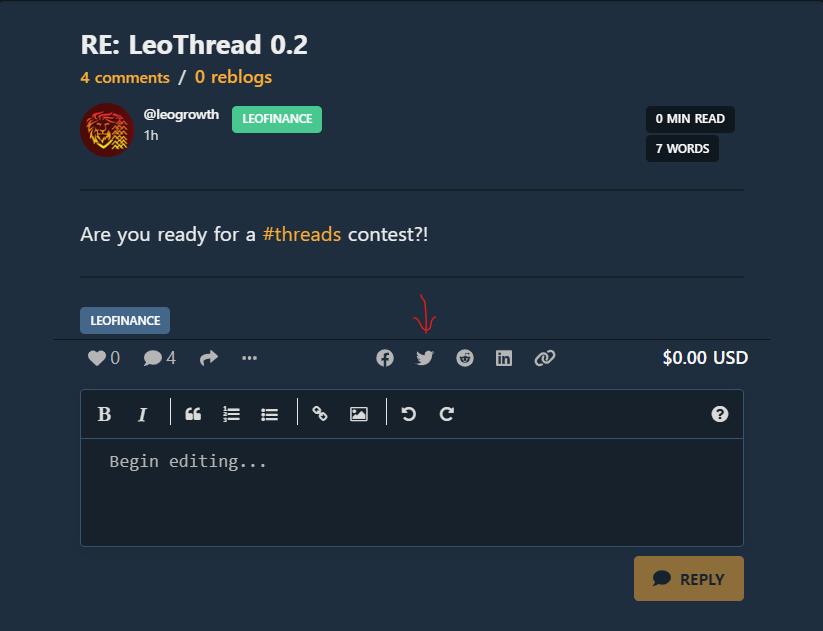 Posted Using LeoFinance Beta
---