Let's talk about CUB | Let's earn some big votes
---
Hey Lions! In case you are not aware, CUB Finance is part of the Decentralized Finance part of the LeoVerse.
Yesterday we launched a new feature for CUB, which is variable staking option for those who believe the long term potential of CUB is positive.
The short version - because you must read the official post - is that those who stake their CUB in a long term vault, will get a tremendous APR compared to those who are staking it in short term vaults.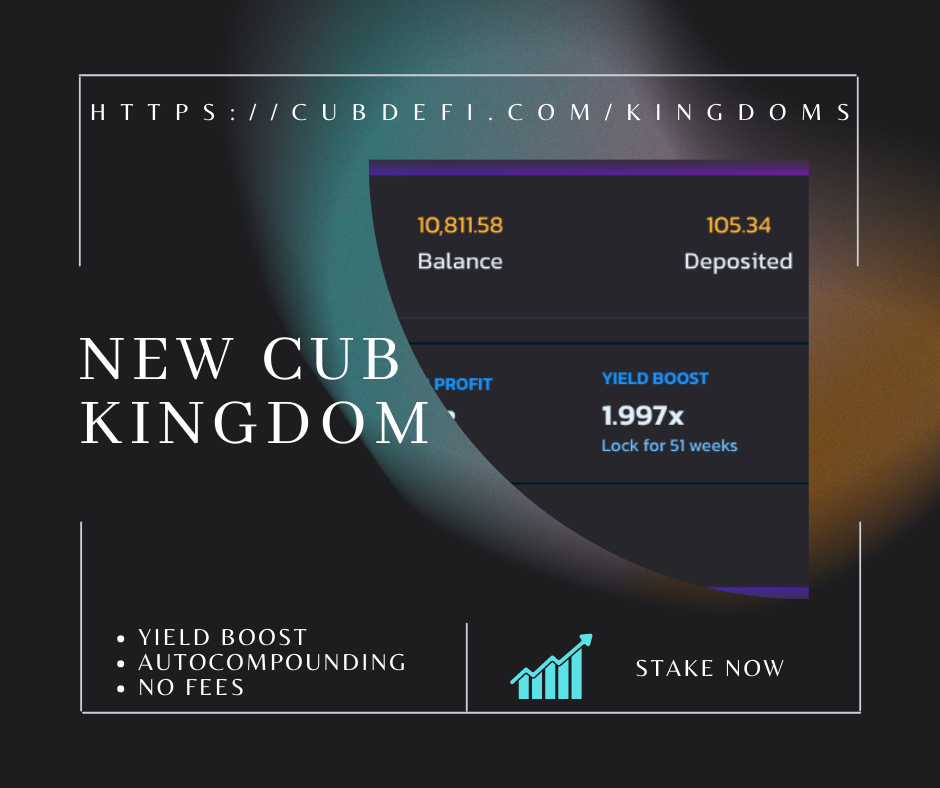 Talk about CUB, earn some big votes
Updates and launches can go unnoticed without the help of the community.
We need you, the Lions of the LeoVerse, to help us spread the word about CUB and the new variable staking feature that has no fees, it autocompounds and has a yield higher than any other yield in the hive ecosystem and is highly competitive in the DeFi overall scene.
Make a post on Leo Finance
1- Research about this new variable staking feature
2- Make a post explaining how it works and chip in your thoughts
3- Post using the 'cubstaking' tag
4- Share your post on threads using the tags 'cub' and 'variablestaking'
5- Share your post on Twitter using relevant tags like 'defi', 'hive' 'yield', 'yieldfarming', 'apr', 'apy' etc
That's it!
If you follow those simple steps, odds are you will get a visit from our curation team as an appreciation note for helping us spread the word about this massive update to the CUB Finance protocol.
Lions together strong!
Posted Using LeoFinance Beta
---