Show your support to SPK Network | LPUD Badges incoming
---
Leo Finance is one of many dapps built on top of the Hive blockchain.
When Leo does well, Hive does well. If Leo goes mainstream, that means Hive has or will go mainstream. The price of $hive affects directly the price of $leo and vice versa - maybe more in the former scenario, but also in the latter.
The truth is, Leo Finance is part of a bigger ecosystem and we understand that, which is exactly the reason why we understand that dapp synergy and support between the projects built on top of the hive blockchain is key if we want the Hive blockchain to thrive and have the token price, volume and amount of users it deserves.
Hive is only as strong as the dapps built on top of the blockchain.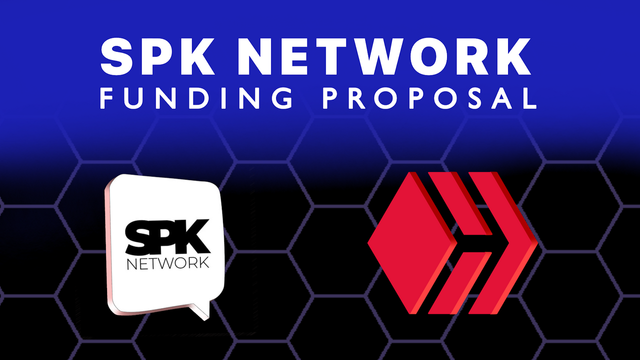 As we mentioned above, if one dapp goes mainstream or gets massively adopted, it helps the hive ecosystem as a whole, but it also helps the other dapps regarding token price and potential amount of users.
A few days ago, @spknetwork spearheaded by @theycallmedan and @starkerz announced their most recent Decentralized Hive Fund proposal and @leofinance spearheaded by @khaleelkazi will openly support it.
If you want to do the same, click here to support the proposal.
Esentially, @spknetwork will be the full ecosystem of which @threespeak will be an important part.
This proposal is basically going to incentivize the development of great solutions through SPK Network, focusing on:
Service Infrastrucure Nodes, Off-Chain Account Management, Breakaway Communities / SPK Hubs, to achieve the following objectives:
Incentivized Peer to Peer content infrastructure provision system including Content Delivery, Encoding, and Storage.
Validator, CDN, Storage and Local Encoding Nodes.
Create a protocol to register and log in with Metamask.
Link different blockchain accounts (ETH, POLY, BSC, BTC, HIVE) to your off-chain pottery account.
Build independent digital communities/network states without having many resources to start.
Anti-robot system.
Create a metaverse of multiple governance systems (DPoS, PoS, PoW, Fractal).
That's the main part, but this proposal will also serve to give continuity to a system that will generate several opportunities, such as:
Proposal bidding platform.
SPK Network proposal system.
3Speak.tv will be refactored from the ground up to support the SPK Network.
Thanks to @eddiespino and @enrique89 for this info
But wait a second @leogrowth, why are you making this support post?
Easy.
Dapp synergy.
If SPK thrives, Hive thrives. If Hive thrives, Leo thrives.
simple as
This doesn't mean LeoFinance is going to openly support every DHF proposal out there, only the ones that are dapp related and that we asses and consider are working towards the benefit of the hive blockchain at a second layer level and the promised outcome is worth the daily budget they ask for.
The Lion pride takes pride on our numbers
So let's show the Hive Blockchain what we can do. Let's get this proposal approved: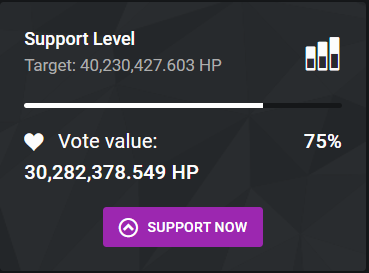 The @spknetwork proposal is at 75% the Hive Power needed to get approved, that's 10 Million HivePower... it should be easy for one of the biggest and definitely the most committed community on the Hive Blockchain to make this proposal get approved, shouldn't it?
So, let's rally behind this proposal and prove that the Leo Finance community has a strong influence on these matters!
---
---
---
LPUD Badges incoming!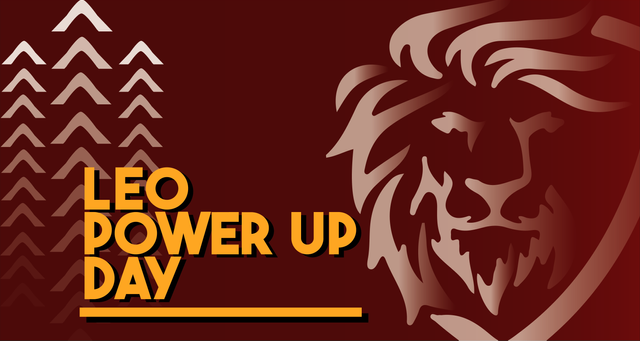 We wanted to make a separate announcement for this, but you know how @leogrowth is not a big fan of posting for the sake of posting, so we are taking this chance to let you Lions know we are getting our own personalized #LPUD badge by @hivebuzz!
By the way, the badges are part of a gamification proposal by @arcange, if you aren't voting for this proposal and you like the idea of badges, consider approving the proposal here.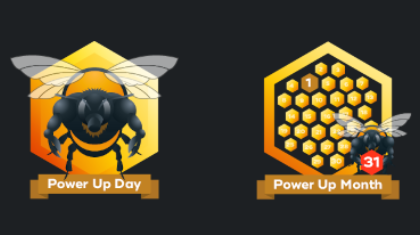 That's right, you know this little bee badge to the right that Hivers get when they participate in Hive Power Up Day? Well, Leo Finance is getting their own badge for the Leo Power Up Day for every Lion who joins LPUD and fills in the (very few) event requirements.
In case you have no idea what Leo Power Up Day is...
The Leo Power Up Day or LPUD, happens on the 15th of every month, and it is basically a date where all the Hivers who are hardcore Lions (Leo Finance believers) coordinate to power up Leo tokens.
In just three months we have Powered more than SEVEN HUNDRED THOUSAND Leo tokens!
That is an incredible amount considering the are less than 13 Million Leo tokens in existence, and we did it in less than three months.
I guess that's one of the reasons why despite the long lasting bear markets haven't really affected the price of the token as much as it has to 95% of the market. The Leo token is looking juicy, and these badges make it even more attractive.
But what good are these badges
Oh, it's not only the fact that this Badge will be engraved on the blockchain and it will last forever so every Lion can look back and show how they were part of the $leo awakening back in the day, we also have something prepared a little bit down the line for these badges.
All I am allowed to say is, every badge holder will eventually be eligible to participate on a huge, gigantic, humongous event, and only those who hold a #LPUD badge will be able to join in.
I'll just leave it at that.
So, you want in?
Be on the lookout for the official LPUD announcement in a few days, where we will specify the requirements for this edition and we will update the prize pool for those who join us.
All the HBD rewards from this post will be used to sponsor community driven contests, so spare a vote!
Posted Using LeoFinance Beta
---