Liotes News – New rewards for diesel pool and a new wind maker
---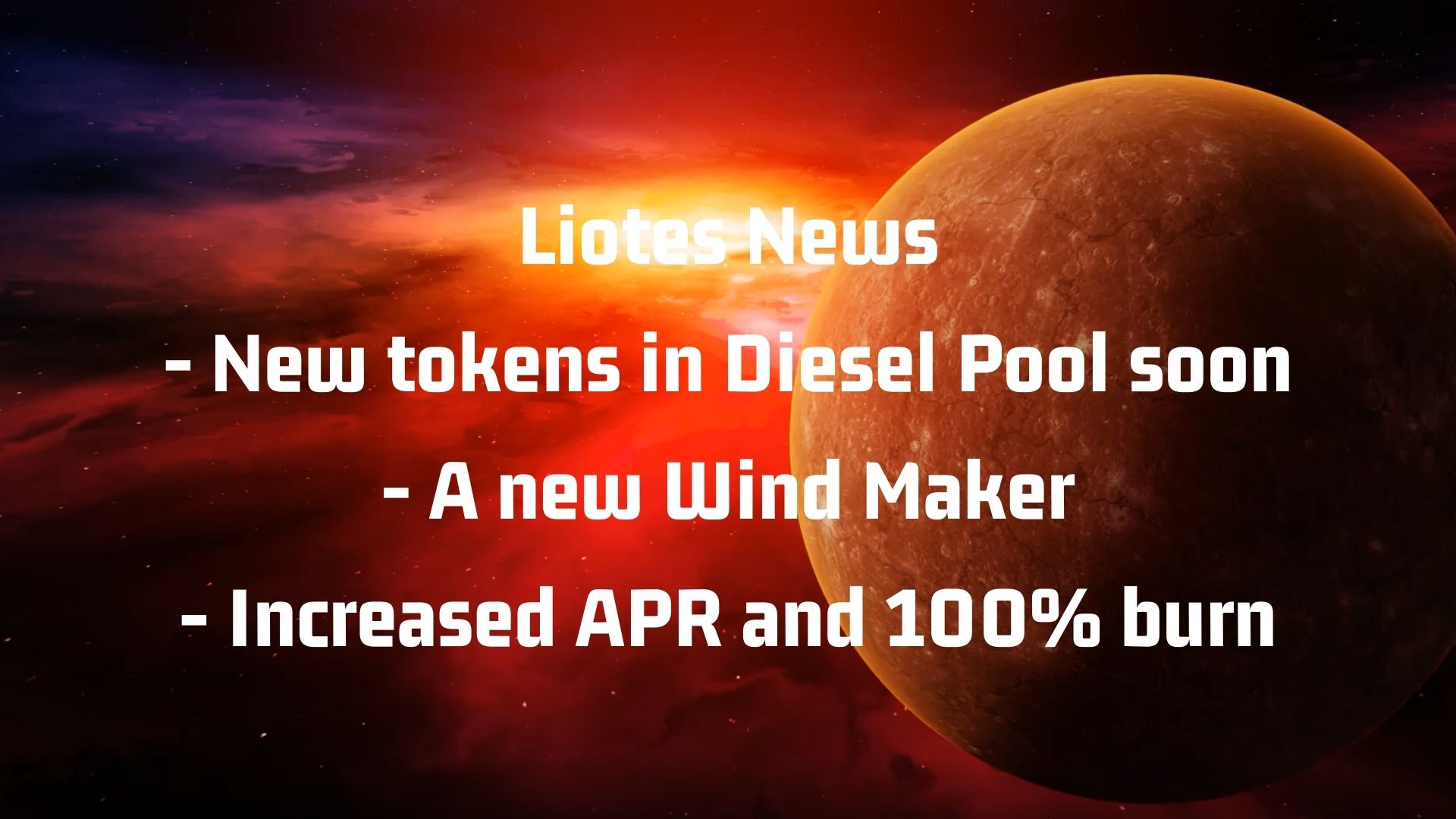 There were some glitches with 3speak in the last 24 hours and I thought it would be safer to make a written post this week. Hopefully, we will be able to go back to publish our Liotes News as videos as soon as possible.
New tokens for the reward pool
For our LEN:LENM diesel pool, we have a reward pool attached that distributes rewards to the liquidity providers. A percentage from our secondary income sources is put aside every week to fill this pot. We had an initial plan to add the different tokens that we have and provide a wide array of different tokens as rewards. However, we have found a better idea...
This week we will put additional rewards into the Diesel Pool and we will write a post when we do it.
We have updated the Liotes ranking and we have a new Wind Maker with @dagger212 who has passed the bar of 100 points. He recieves 5 LEN tokens as bonus and will now get nicer upvotes to his posts from our curation trails. Congratulations!
APR of LENM went up
During the last weeks we saw some people unstaking their LENM tokens. At the same time the price for LENM on the market dropped quite sensibly. When calculated with the middle price for LENM, the APR for staking LENM tokens is now 16.5%! When staking LENM together with LEN in the Diesel Pool, the APR is around 46%.
When people unstake their tokens or put them on the market for sale, this means that all the other token holders get actually more return!
Whole LEN supply burnt this week
There were a lot of people who sold their LEN tokens on the market and this allowed us to get a lot of them. We actually burnt the whole supply of this week. Every week 1008 LEN tokens are printed and this week we burnt exactly this number.

Liotes
A project run by @ph1102 and @achim03
Resources
Posted Using LeoFinance Beta
---