It is literally free money, and there's a lot of it.
Those of you who follow me on Twitter probably know that I have a thing for airdrops. Aidrops and giveaways are the easiest ways to earn money, and most of the time all it takes is a few minutes in order to be eligible for free crypto.
It was never easier to earn money online. The cryptocurrency industry has taken things to the next level, providing amazing opportunities to create and accumulate wealth, and chasing airdrops is a prime example of this technological revolution of our time. It's so easy to grab free money by participating in airdrops, that people who know nothing about crypto can't even believe something like this is possible.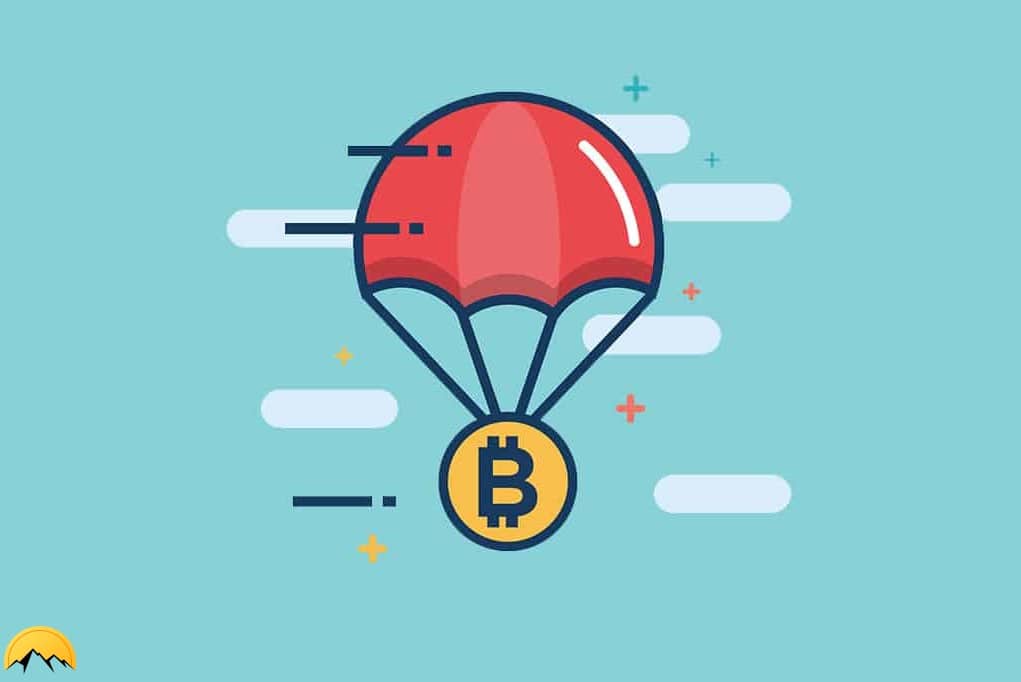 The crypto space has been attracting major attention lately. As a result, more and more crypto projects come into existence every day, and many of them hand out free tokens to those who are willing to take the time to complete social tasks, in an effort to reach a wide audience. Of course, not all airdrops are legit or worth the effort, but it turns out that most are if you know where to look. However, you should always keep in mind that nothing is guaranteed. Always DYOR.
In this post, I will share information regarding my sources and everything you will need in order to join the aidrop-sniping business, if you're interested that is.
---
Where to look.
Twitter is probably the best place to be lurking around if you're looking to stay tuned with the latest developments in crypto. There's a ton of valuable crypto-oriented information to consume on Twitter, and following the right Twitter accounts is one of the keys to success.
Below are the ones related to airdrops that I am following. If I'm missing something, please drop that knowledge in the comments below.
Airdrop Inspector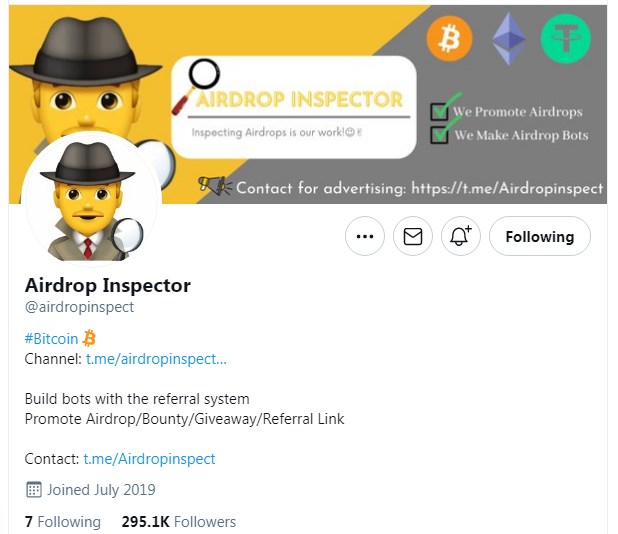 AirdropDetective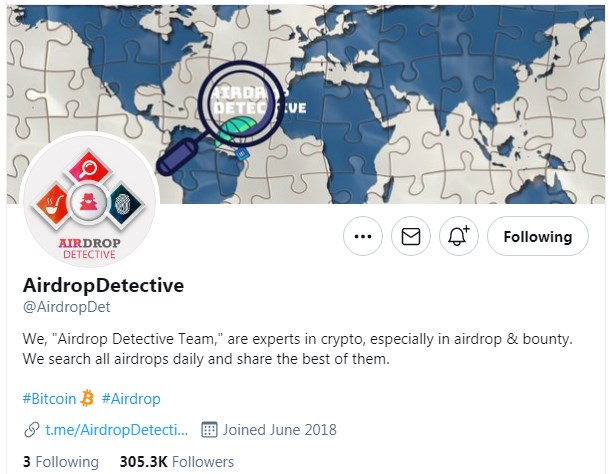 AirdropStar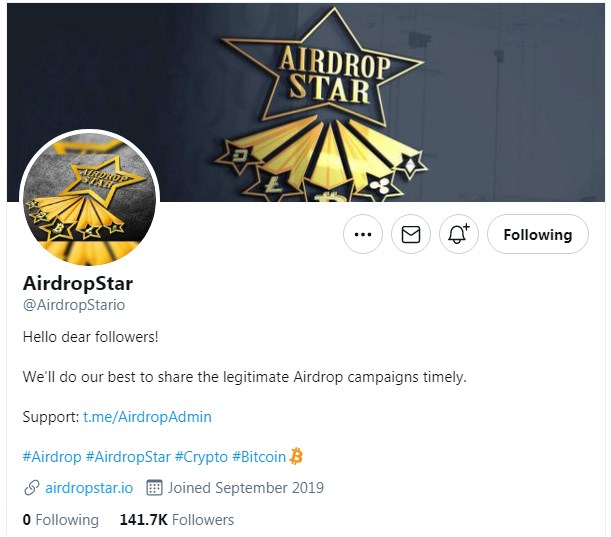 Airdrop Agenc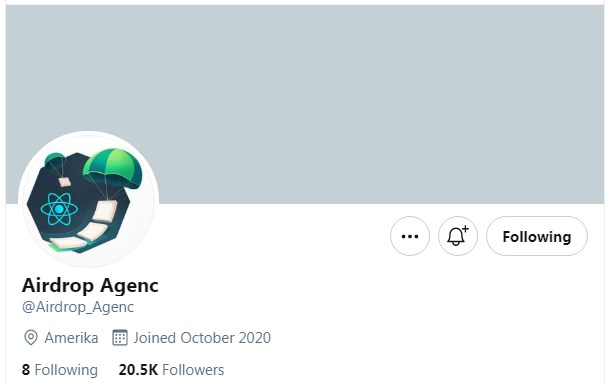 Airdrop Alert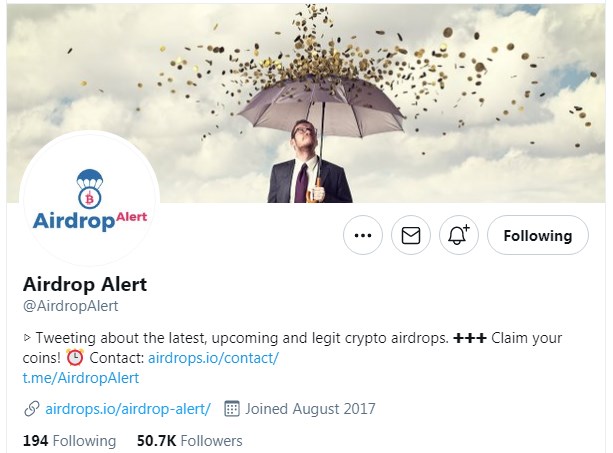 Defi Airdrops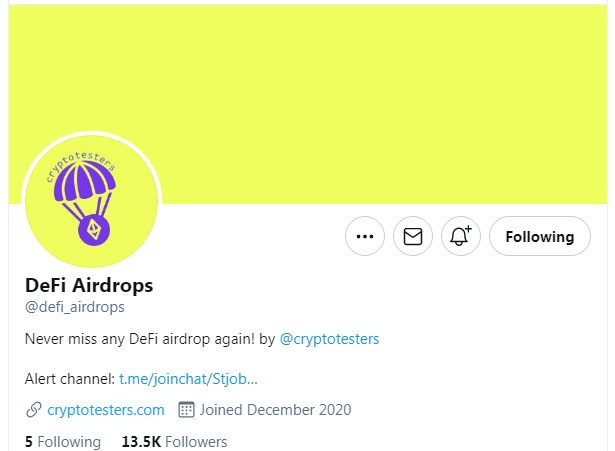 AirdropsMob.com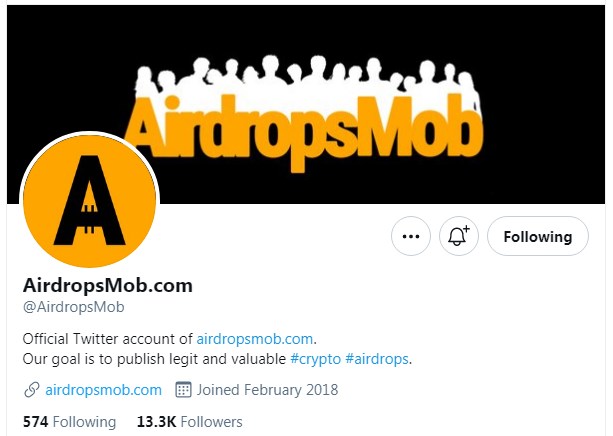 Twitter is awesome, but not the only option.
There are a few websites (at least that I know of) that offer valuable info about ongoing and upcoming airdrops as well, and below are the ones that I visit almost on a daily basis in the pursuit of moar free crypto.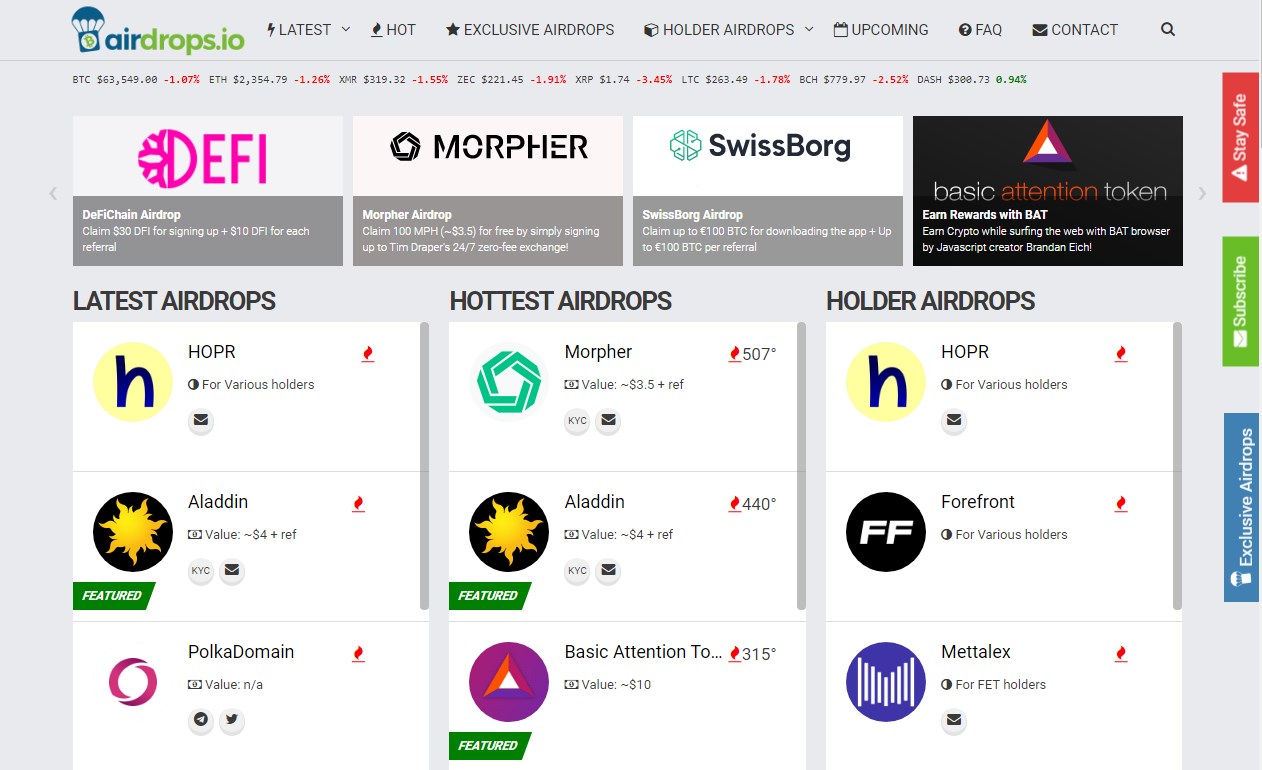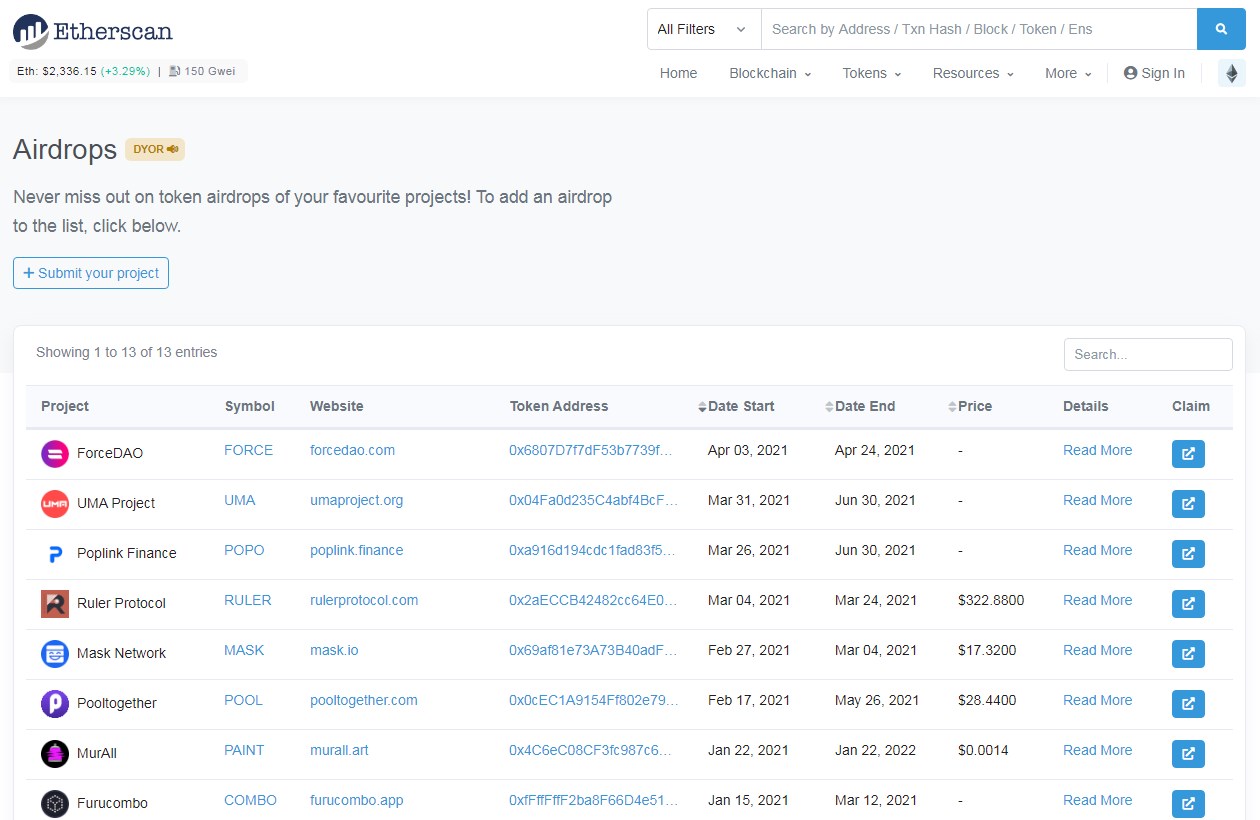 There are so many new airdrops every day that it's possible to work as a full-time airdrop hunter nowadays. Profession of the future right here, and depending on your geographical position, we may be talking about very serious amounts of money. And the best part is that most of the time it's very easy to participate.
Personally, I go for BSC and ERC20 airdrops as I don't like having to sign-up to shady exchanges and go through the KYC process just to receive some free lame tokens I may not even be able to dump. If I can receive my airdrop on Binance or Metamask, I'm all in.
---
But what will you need to take part?
The vast majority require simple social tasks, such as following Telegram groups and Twitter accounts, retweeting stuff, tagging friends, following accounts on Medium / YouTube / Facebook etc. And, of course, providing your wallet address in order to receive the freebies. ;)
You wouldn't want to miss this part, would you?
So, here's what you will need in order to be ready to claim 95% of the airdrops available.
Accounts on:
You will also need:
Email address
Wallet address (MetaMask, TrustWallet, TronLink etc)
A few minutes of your time
Done, you're set! You can now start claiming free money online. I'm telling you, it can be a very profitable hobby. This has been my side-hustle for quite some time now, and it's been totally worth it.
As mentioned, nothing is guaranteed, so take everything you read with a grain of salt and be prepared to face the possibility of wasting a few minutes of your time chasing airdrops that are not worth it. Not all airdrops out there are legit, but a great number of them are nice and juicy.
In my personal opinion, there's not much to risk unless they are asking for personal information such as KYC documents, in which case I would advise you to just ignore and move on to the next one. Spending a few minutes doing some clicking that may bring in $50 or more with zero risk is definitely a healthy hobby if you ask me.
Just remember to always keep your eyes open and DYOR.
---
Risks Disclaimer:
Any blockchain project may be subject to high market risk and potential phishing. Never share your private keys or seed phrases for any reason when claiming an airdrop.
---
I appreciate your attention.
Alright guys, that's it for now. Thank you for taking the time to read these lines.
Just my two cents. This is by no means financial advice. Just sharing my personal views and experiences. Please do not take my word for your investment choices, and always do your own research.
Stay safe and have a good one,
@lordneroo
---
Image Sources: 1, 2, 3, 4, 5, 6, 7, 8, 9, 10, 11, 12
Posted Using LeoFinance Beta