Deposit & Get Free DOGE great opportunity for binance users..
---
We all know that Binance is a huge exchange platform and Binance offers different benefits to their users at different times and just like that it has given a very good opportunity for their users and new users.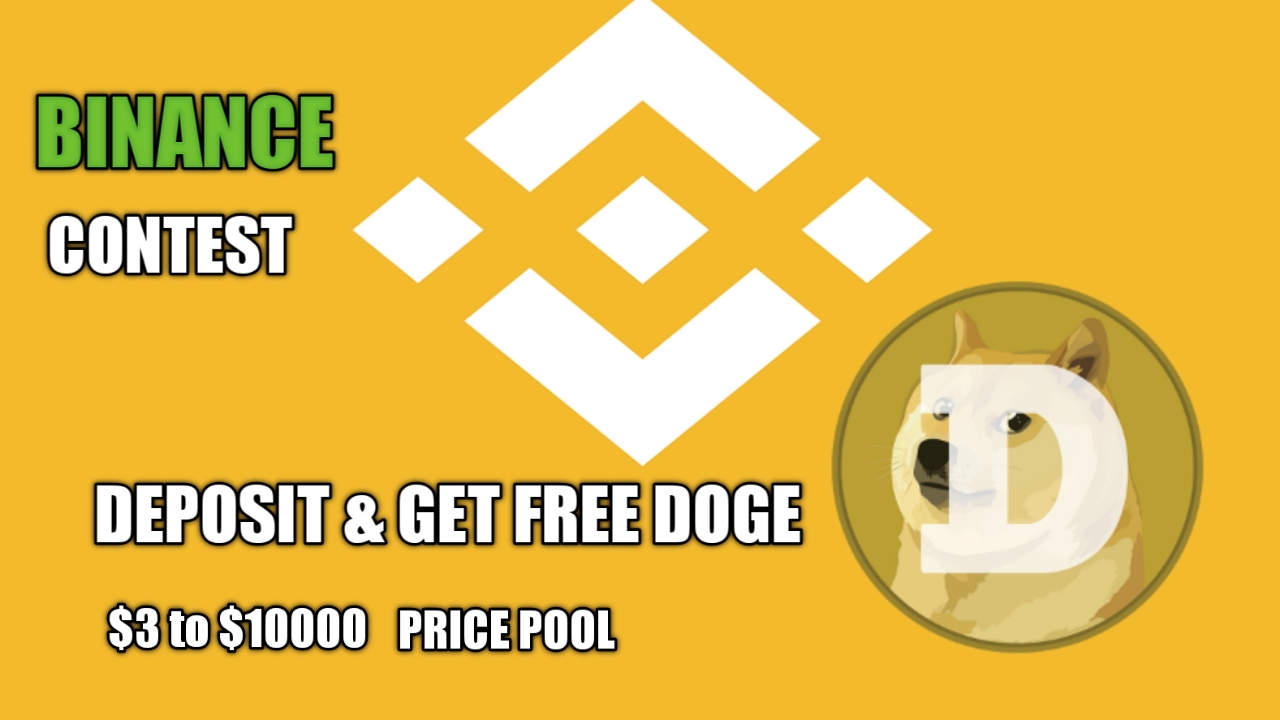 Those who open a new account now or those who already have an account can easily win a very large amount of money. Doggy Coins We know a lot about Doggy Coins because Doggy Coins have a very good value in the exchange platform and in the world of cryptocurrency.
Binance has made the first announcement that those who have their verified users can take a GP of মত 10000 DoGe coins if they deposit as much as 30
This is a great opportunity but you can also participate in this golden opportunity if you want, so why delay? Apply for doggy coin in your bank account today.
And in this contest of theirs, 2021-05-08 05:00 AM (UTC) to 2021-05-11 10:59 PM (UTC)
So don't delay, deposit something in your bank account now and if you are lucky you can win.
DOGE promotion for eligible users to share a prize pool of $ 10,000 worth of DOGE!
They have decided to give প্রথম 3 to 000 6000 to their first 500 users so join this contest today without missing this opportunity.
All users who complete both tasks in Promotion A but are not among the first 500 new users daily will qualify for a lucky draw, where 2,000 lucky winners will be randomly selected to win $ 2 worth of DOGE coins each ($ 4,000 worth of DOGE in total ).
Terms & Conditions:
The promotion only applies to users from Kenya, South Africa, Egypt, Tanzania and Mauritius. Local currencies that are eligible for this promotion are KES, ZAR, EGP, TZS and MUR.
The promotion only applies to all Silvergate deposits performed via the option available under Buy Crypto> Bank Deposit> Swift Transfer
Winners for Promotion B will be selected based on Lucky Draw Rules Bases on Binance Chain Hash Value.
The DOGE / BUSD price on Binance on 2021-05-11 10:59 PM (UTC) will be used to calculate the rewards.
The rewards will be allocated in DOGE to the winners 'Binance Wallets within 2 weeks after the competition ends. Users can see their rewards by selecting the Account Center> Wallet> Distribution History.
So everyone check your binance wallet thanks for your great support ..
you can create your binance account using my referral....
https://www.binance.cc/en/register?ref=YBGOX81O
Thanks for visiting my account

I am Md. Mamun, Bangladeshi. However, due to work, I am currently living in Malaysia as an expatriate. I express my feelings through writing and share my experiences through video. But I love to sing, so I sing in my spare time. Love to make friends. Love and try to enjoy life.
Follow me on some of my online platform accounts where you will find me very easily
Follow 3speak video sharing platform
Posted Using LeoFinance Beta
---