The Guild of Neoxian Won another Spliterlands Brawl!
---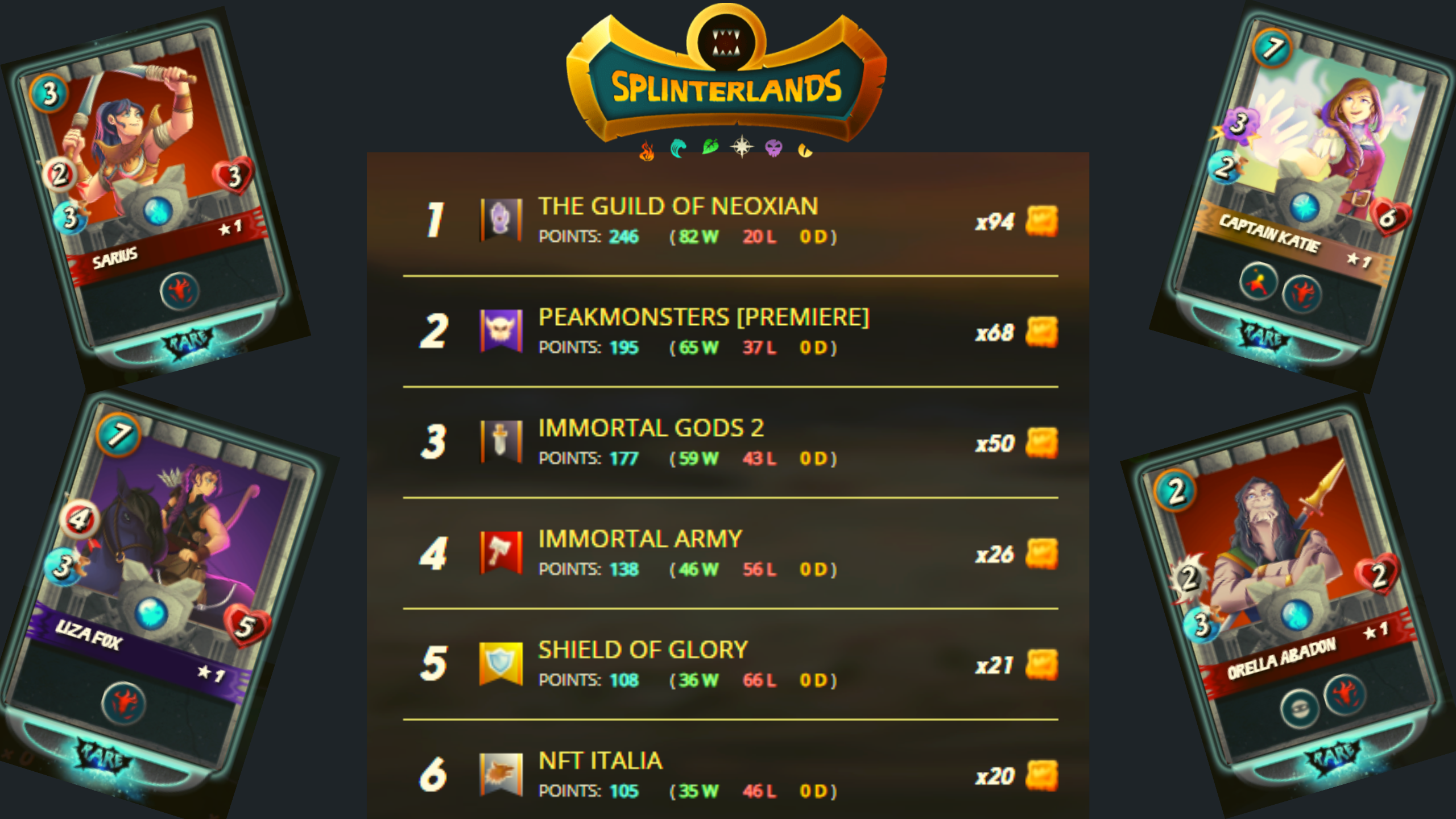 Good morning Splinterlands lovers!!
I hope you all have spent a great weekend but now it's time to fight again into that bloody battlefield! The new season has started already and it's only 14 days and 10 hours left for this current season to end and all The players have already started climbing that trophy ladder and getting closer to their favorite spot once again. For me, as I had rented all my cards this season, my trophy count has been decreased drastically and this season I'm starting to play from bronze :( Well, I didn't think about that earlier so I have to work a lot today to get back on Track - from Bronze to diamond. To be honest it's going to be a long journey for and to cover it in one day it's really a hard task but anyway I have to do it.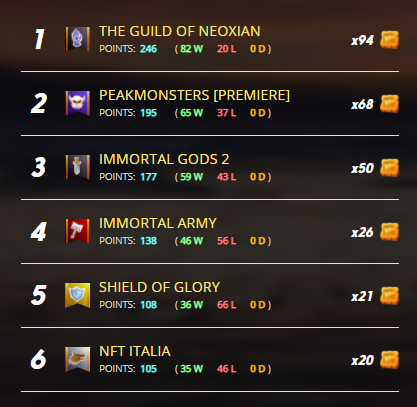 Now, let us take a U-turn And look to the last brawl updates and yes! We, The Guild of Neoxian has Won this brawl as well! All of us members of the Neoxian guild are celebrating this win as we are all very happy with the results. This time as well I played the brawl with my red-dog account and I went in with the bronze level beta/alpha only fray. I was given total seven matches to play in this brawl and out of them I have won five matches and lose two matches. So my performance was not so good this time considering those 2 losses. Our other guild members also perform very well and together we made it possible to keep our losses at the lowest then all other guilds that are participating in this brawl and hence secured the first place again. This season, our most valuable player duo in this Gladius is @jlordc and @Zawarrier (@xawi) and both of them secured all wins and no losses in this brawl thus making a smoother path for us to the victory stand.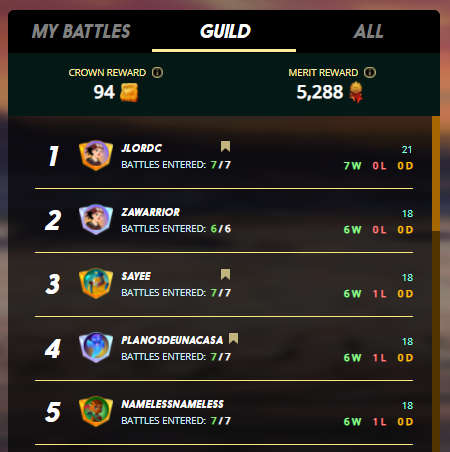 As for the rewards, our guild has got 94 Crowns this time as we secured the first place and each member of our guild who participated in this brawl and submitted all their battles where rewarded with 5288 merits each. For me, I already have some spare merits left in my brawl store so after we got rewarded with the Merits, I had more than 6000 merits lying there in my account so without any further delay, I rushed to the Gladius store and bought three Gladius cases for me which I opened right after that and got these cards!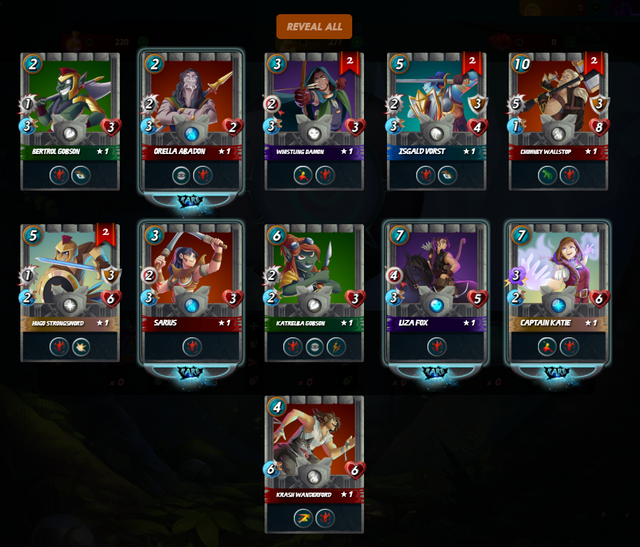 I hope you will like them just like I do. Thou I didn't get any gold foil this time or any legendary card but I am happy with what I got and on God's grace I am building my gladius collection slowly but steadily over time. Glad cards are becoming a very important asset of Splinterlands and will have more potential as the time flows. The fact that they can't be sold or transferred or when delegated to other players make them extraordinarily special to hold and I am doing my best to make a cool Gladius card collection before Time runs out - how about you?
Wish you all good luck on all of your future SplinterLands matches.
---
Thanks for visiting my post.
Stay well and keep playing Splinterlands.
Want to start playing splinterlands? Click here
Posted Using LeoFinance Beta
---