The Lucky Scattershot Monsters of Chaos Legion - My top 3 picks
---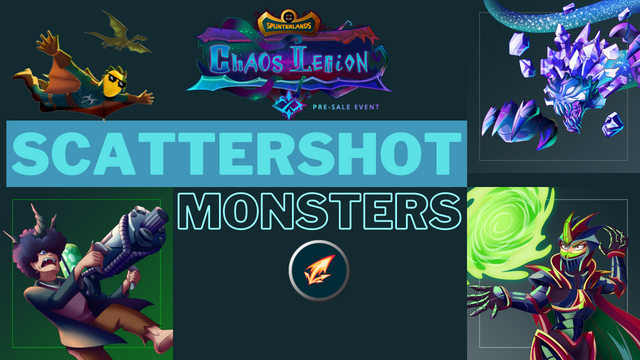 What's up Splinterlands warriors!
I hope all of you are doing fine. The whole crypto market had become red last night and the market cap was 2.05 trillion Dollar with -3% change in the last 24 hours. Bitcoin was Being traded at 41,813.51$ And ETH at 3100$. The most affected coins among top 25 were Algorand(1.41$) with -20%, Polygon(2.02$) with -22.5%, Terra(72.87$) with -21.4% and Solana(140$) with -22.3% change in last 24 hours. Right now it is getting even worse than last night and I think it's not a short correction this time.
---

---
The splinterlands tokens are also affected by the dip and Currently the in game token DEC is being traded $0.00352, While SPS He's being traded for only $0.160 per unit. But vouchers are doing good yet with 1.94$ with a -3.24% change in last 24 hours. The cause behind this pump can be of two things - voucher supplies has been reduced to more than one third of the previous rate and also in general sale, in order to collect free packs while purchasing bulk amount 501,1000 and 2000 and more, you have to provide same for the amount of Vouchers of the three packs you are getting.
Now, let us move towards our main theme of this post and today I will showcase you three amazing chaos monsters with scattershot ability.
The scattershot ability is brand-new and just got launched with the Chaos Legion edition of the cards and this ability has the power to change the game if luck is on your side. The monsters with scattershot attacks and hits a random enemy target. So very simply, if it attacks a monster with low health, hiding in the middle or rear position, it may kill down it even with one shot. but if it Hits a comparatively high defensive monster, the damage won't Affect much. I think with Scattershot monsters, In future we may see less static decks that are fixed to win in certain ruleset plus Mana matches, because this monster will attack randomly upon any enemy monster. so you can't Really predict accurately encounter this type of monsters.
GEM METEOR
---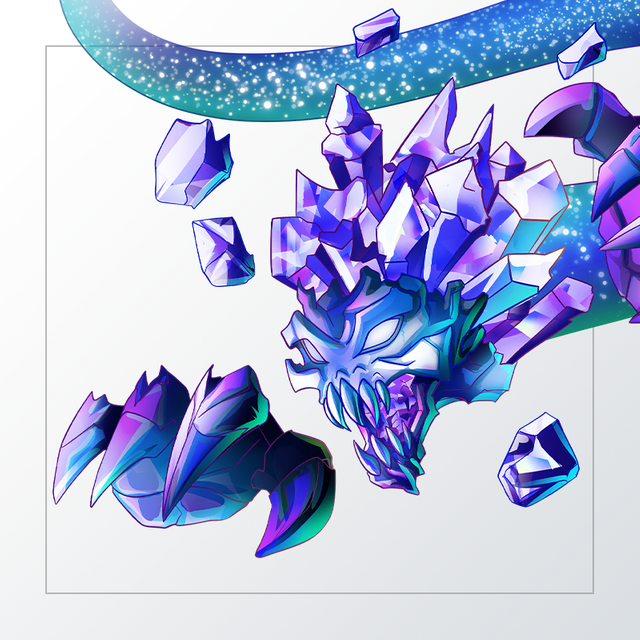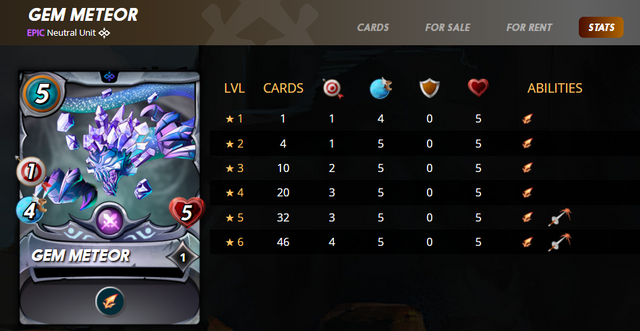 ---
The first monster that I will be showcasing to you all is Gem Meteor. This crazy meteor Is an epic card With attack type as Range and it belongs to the neutral unit. It costs five Mana to use in the battleground and as it belongs to the neutral team, you can have him available in every matches unless the ruleset or summoners allowed revoke him. The look of this monster really makes him stand out than any ordinary one. Those shiny Crystals on his back Are so sharp That they can cut through even the finest of the shields. Let us find out about this ancient cosmic guy in details below.
At level one, This monster possesses one range attack with four speed and five health along with the scattershot ability. Since its initial level, having the scattershot ability makes him an important one in low tier matches. The speed and health is also high even in level one, hence justifies it's five mana cost.
At level three, it gets two range attack along with five speed and five health. The increased range Attack And speed makes it powerful In bronze tier. Because of its high speed, it will attack before most of the other monsters and with the help of scattershot, he may take down some low health monsters early if you are lucky enough.
At level four, the range power gets further increased to 3 and it also gets another ability at a level five piercing. piercing ability Will help killing the shielded monster because if the attack damage access the targets armour the reminder will damage the targets health.
At max level, it gets another increment In its range power and thus possesses four range attack with 5 speed and Five health along with the scattershot and piercing ability. at max level, this monster really getting over powered with the combo of four range attack and Those two abilities.
ACID SHOOTER
---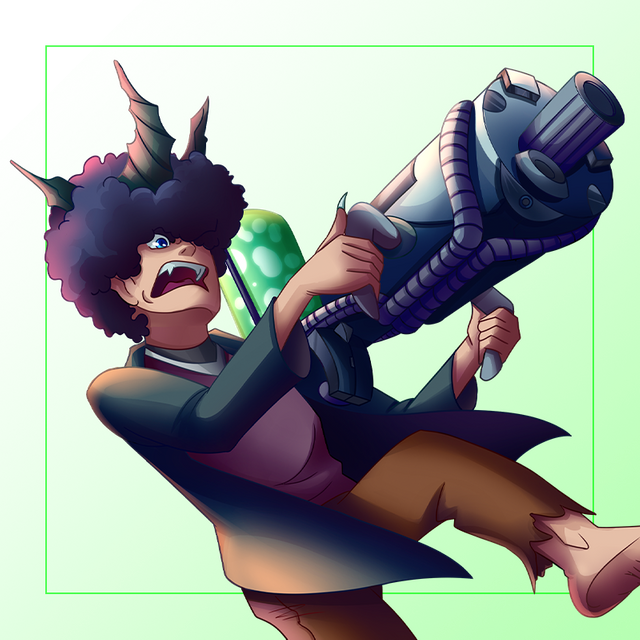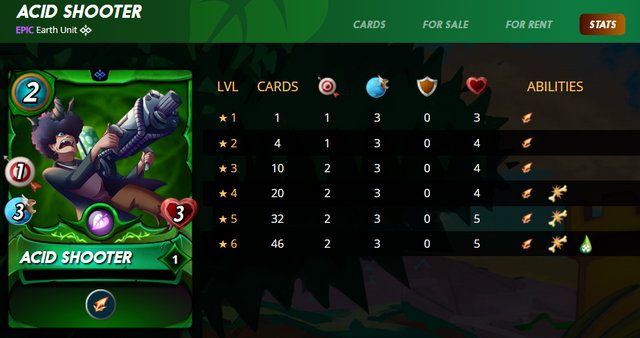 ---
The second monster that I will be showing you all today is the infamous acid shooter. Kudos to the designer for this awesome monster because I already in love with this card for its name and design. Can we please call him the Rambo of Splinterlands?
Acid shooter is an epic type card that belongs to the earth unit and it costs only to Mana to use in the battlefield. It's attack type is range and It's low mana cost makes it super usable in both mini and medium Mana limit matches. Okay now let's dive in and find out more about this spectacular card.
At level one, this card possesses one range attack at three speed and three health along with the scattershot ability. Getting scattershot at two Mana can really be useful in certain matches, Especially in novice.
At level three, the Ranger targets increased to 2 with three speed and for health the increased Veda power will surely have help this monster if you are playing in branch tier.
At level four, this card gets another ability Cripple while the stat remains same as of level three. The cripple ability will help me to reduce health of Da enemy because each time and enemy is hit by a monster with cripple it losses one max health.
At max level, this card possesses two ranged attack at three speed with five health and also gets another ability poison. When a monster with poison ability Attacks, it has a chance to apply poison which does automatic damage to the target at the beginning of each round after the poison is applied. Finally the shooter gets the acid he always wanted. 😹
PORTAL SPINNER
---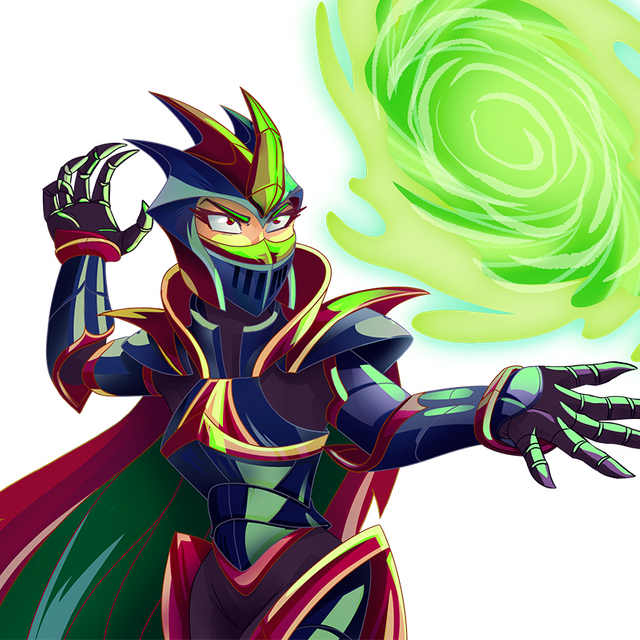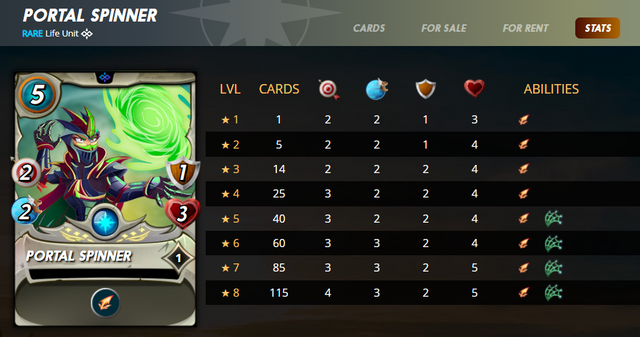 ---
Now, let us move towards the last monster of my post today and as you have already guessed from the thumbnail, The last monster that I choose for today is portal spinner.
The portal spinner is a rare type card which belongs to the life unit and it costs five Mana to use in the battle ground. it is a card with attack type as range and also holds the scattershot ability since its initial level. let us now tear down its stats throughout all levels to find more about this card below.
At level one, this card possesses two range attack at two speed with one armour and three health along with the scattershot ability. Even at level one, it has High Range attack so will be very useful at know his league.
At level four, the range later gets increased to 3 with two speed, two armour and four health along with the ability. the increased range Attack is making him very powerful in silver level respecting it's five mana cost.
At level five, this card gets another ability Snare while having the same stats as of level four. the monster with snare ability when attacking enemies who is flying removes they are flying ability and cannot miss its attack.
At max level, this card gets even more power With four range attack at three speed, two armour and five health along with those two abilities that I mentioned above. Having four range power and also a defensive stat with both health and shield makes him a durable attacker. This monster can be used against flyers in particular so you may get to see this monster getting overused in earthquake matches in future when chaos cards Overpower the battlefield.
Though I haven't used any monster with scattershot ability yet in real battles, I am very positive about this particular ability because of its one of a kind luck factor. All the monster that I shared today have five or less mana cost so in mini or medium mana ruleset matches, you can easily use them in your lineup and let the LUCK decide who will stay longer on the field. You may also use them against the opponent you know you surely will lose. Who knows if these lucky scatter shots Can you change the outcome. Let me know your experiences if you already have them and using them in battles and I will be seen you in my next post.
Wish you all best of luck on your Splinterlands journey.
---
Thanks for visiting my post.
Stay well and keep playing Splinterlands.
Want to start playing splinterlands? Click here
---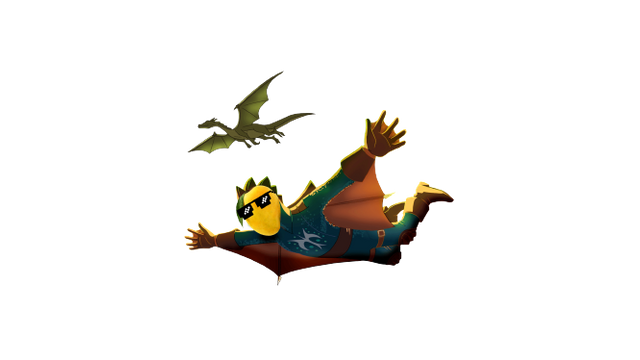 Posted Using LeoFinance Beta
---